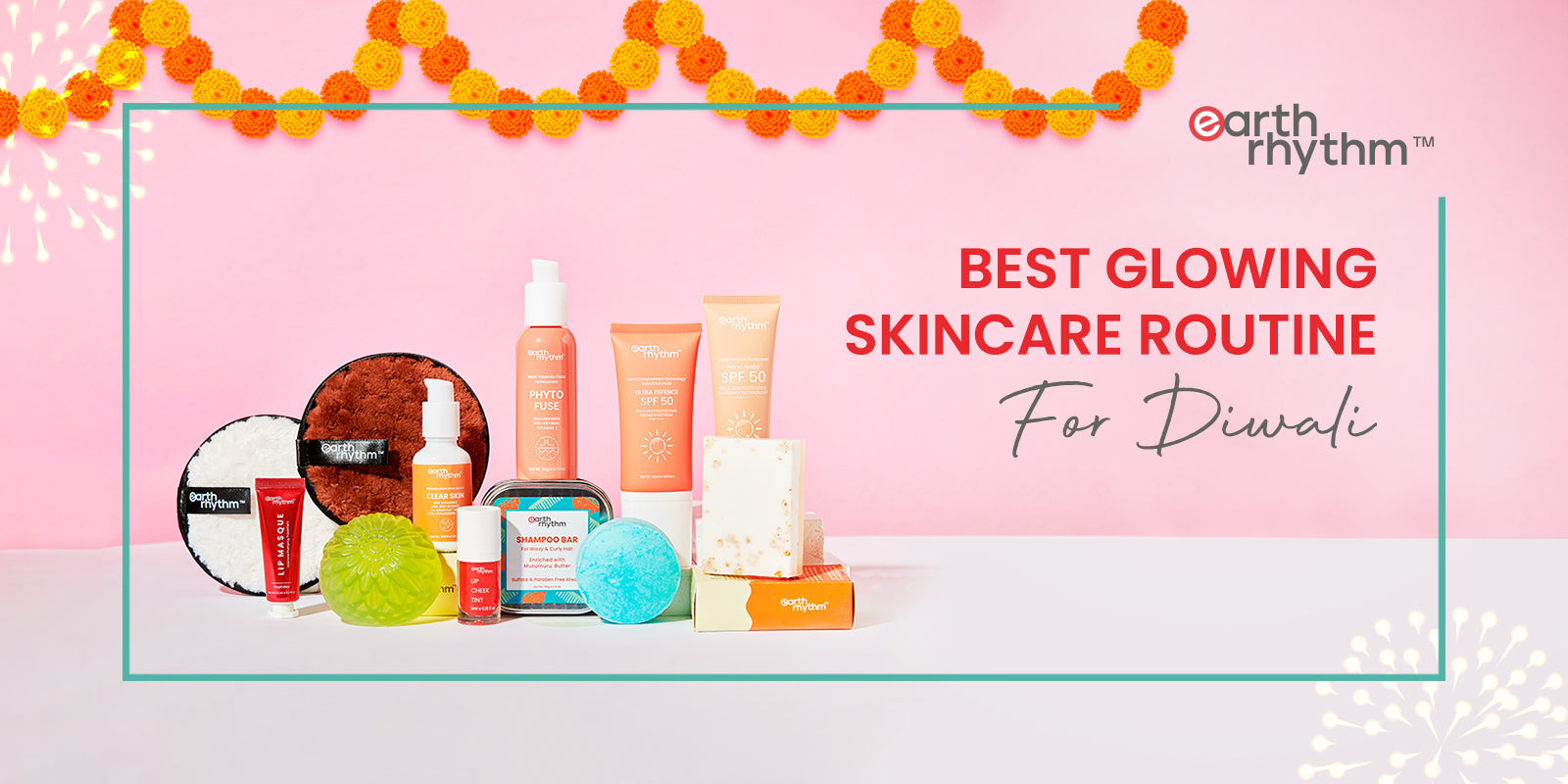 Top Hacks to Get Perfect Festive Glow For Diwali
The festive season is finally started, and Diwali is about to knock on the doors. And it is high time that we should work for the perfect Diwali glow. Following an appropriate skincare routine that includes effective skincare products is an essential ingredient that offers a special glow. Yes, it is extremely important to choose the right products as per your skin type because choosing the wrong product can lead to other skin concerns that you would surely not want during the festive season. So, let us walk you through some of the efforts you need to make to get glowing skin for Diwali and other upcoming festivals.
Perfect Skincare Routine for Diwali
Below is the detailed skincare routine you should follow to have glowing and healthy skin. 
Cleanse Your Face
Hydrate Your Face
Moisturize Your Face
Apply a Face Mask Once a Week
Apply Sunscreen Before Stepping Out
Ensure to Remove Makeup Before Sleeping
Cleanse Your Face:
This is one of the most important and very first steps of the skincare routine that should be followed to maintain hygiene. Clean your face with a face wash, cleansing balm or cleansing buff. We have a wide range of cleansing products that you can choose as per your comfort and your requirement according to your skin type. Some best-selling face wash or cleansing products include Phyto Ceramide Foaming Cleanser, Restore-Hydrating Cream Cleanser, Gel to Milk Cleanser - Pink Pomelo etc. 
Hydrate Your Face:
Providing your face with much-needed hydration is extremely vital. To provide the same, you can use face mists or face toner. We have a wide range of face mists and toners for different skin types. However, they all work best in balancing the skin's PH, locking the moisture and hydrating the skin. These face mists have ingredients that help produce collagen and elastin, making your skin firm and preventing premature ageing. So, using a face mist is another step to get that perfect festive glow for this festive season. Some top-selling face mists from Earth Rhythm are Orange & Helichrysum Face Mist, Pore Away Toner, Alpha Glow Toner, Moisture Lock Toner.
Moisturize Your Face:
To keep the natural glow intact, you must moisturize your skin regularly. If you have dry skin, you can opt for ceramide-based moisturizer, and if you have oily or acne-prone skin, you can opt for oil-free moisturizers. However, moisturizing the skin regularly helps improve the skin's texture and will keep you away from getting dry and flaky skin. Some of the best Earth Rhythm moisturizers are Phyto Ceramide Deep Moisturizer, Phyto-Fuse Multi Vitamin Face Moisturizer and Phyto Clear Oil Free Moisturizer. You can also choose other options as per your skin type and requirement. 
Apply a Face Mask Once a Week:
Applying a face mask once or twice a week can be one of the major skincare routines for Diwali. Using a face mask at least once a week can leave your skin moisturized, radiant and bright. Moreover, if you use the right face mask, it may address many skin issues like dehydration, dryness, and many more. At Earth Rhythm, we have a wide range of Face masques with special ingredients to address skin concerns as per the skin type. Our top-selling Face Masques include Superfood Face Mask with Blue Spirulina, Pore Out Face Masque with Pumpkin & Glycolic Acid, and Radiance Face Mask with Vitamin C & Kaolin Clay etc. 
Apply Sunscreen Before Stepping Out:
Your whole Diwali skincare routine will fail if you step out of your home without applying sunscreen. Applying sunscreen of SPF50 before going out in the daytime is a must. Also, try to apply the same 15-20 minutes before going out for effective results. You can use Earth Rhythm's Ultra Defence Hybrid Sun Fluid - SPF 50, SPF 50 Matte Mineral Sunscreen - Phyto Shield or Daily Defence Hybrid Sun Fluid - SPF 30 for desirable results. Moreover, not just for the perfect Diwali glow, you should apply sunscreen even on cloudy days as harmful sun radiations reach your body.
Ensure to Remove Make-Up Before Sleeping:
It is another important routine step you must follow if you are following Diwali beauty tips to get that perfect Diwali glow. Remove your makeup daily before sleep, and let your skin breathe. You can use our Reusable Makeup Remover/Cleansing Pads to remove the makeup perfectly, as it is extremely soft and gentle on the skin compared to disposable makeup removal pads.
Conclusion:
Following a skincare routine is the best way to get glowing skin throughout the year. At Earth Rhythm, we have various products focusing on Face, Body, and Lip care. You can choose the best ones per your requirement to have flawless skin. Also, all our products are science-backed, cruelty-free and include no harmful toxins, but each product's ingredients are chosen mindfully to offer effective results. So, please don't wait to start the perfect skincare regime with Earth Rhythm and thank us later.
Related Articles:
Popular Searches: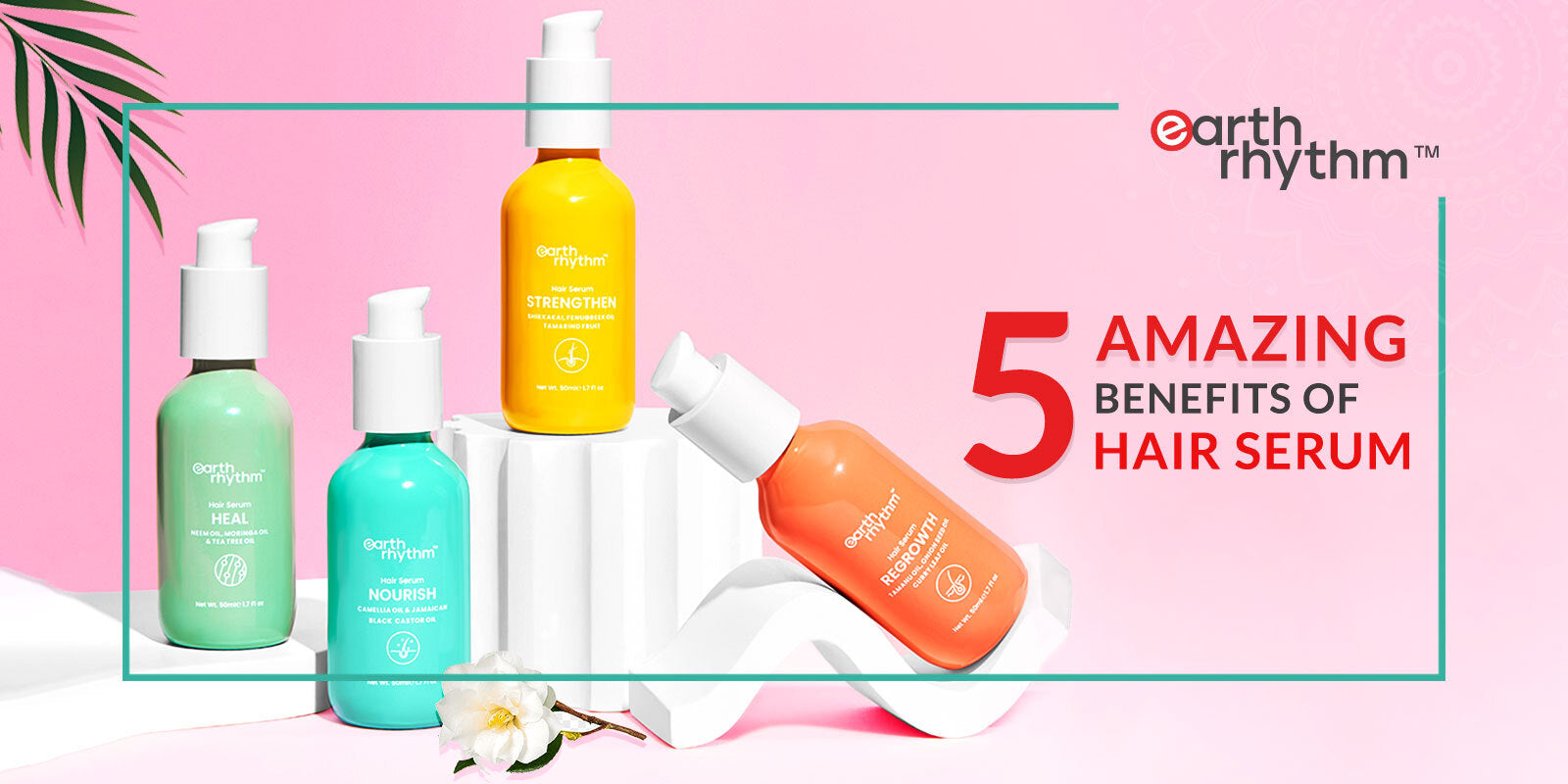 hair
Top 5 Benefits Of Using Hair Serum
Hair Serums popularly comes under the category of hair styling products, and they are known for targeting different hair concerns depending on their formulations. Hair serums have numerous benefits...
Read more