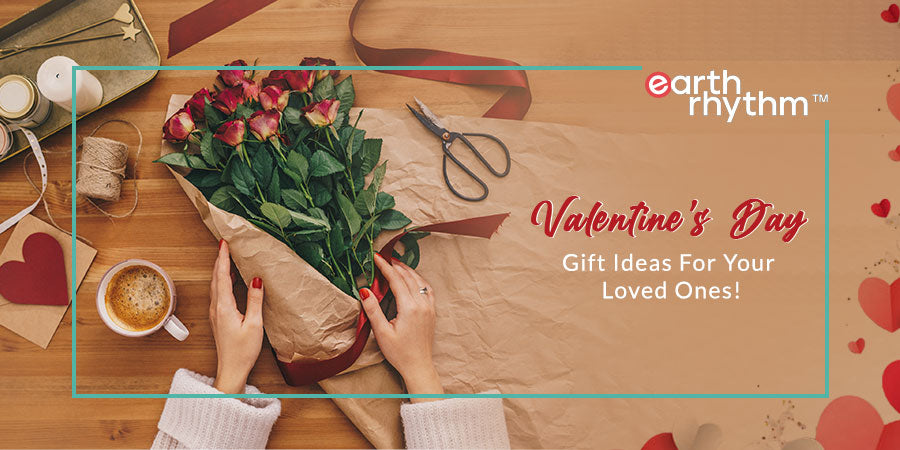 From Me To You: Pamper Your Loved Ones With These Valentine's Day Kits ASAP!
Whoever aforesaid that Valentine's Day was simply meant for couples, clearly they never enjoyed their own company (ah, self-love). Whereas the day of affection is around the corner, it's the perfect day to show yourself and of course your loved ones some extra pampering. Currently, whereas you're saving those additional pennies for that Gucci bag, here's a comprehensive list of beauty and tending kits. How about you promise yourself and your better half to look & smell the BEST for the rest of the year? 
As we mark the start of Valentine's week from today, we thought of showering some extra love & care for you and your loved ones. So that you can order the gifts and they would reach before the time (umm, 14th February). 
Lip Care Essential Kit
Can we actually ever have too several lip care products? This drop-dead attractive Lip Care Kit gift set features a full-sized Tinted Lippie with SPF 30 and Lip Masque that comes in varied textures and shades. A matte intensely pigmented hue is total kissproof! These lippies square measure the most effective beauty gifts for each beauty aficionado! Shower some self-love as you can't get it wrong with one!
Makeup Remover Mini Kit
Makeup is a few things that each woman swears by and that we all struggle in removing. The Makeup Remover Mini Kit contains a Makeup Cleansing Balm & Reusable Makeup Remover Pad which will provide your skin a glow that's a clone of once you're in LOVE! This duo goes to hydrate your skin while you snooze!
Festive Makeup Kit
Surprise your girlfriend with Festive Makeup Kit & raise her to urge "Date Ready". The makeup kit includes Gel To Milk Pink Pomelo, Just Wing It Kohl Pencil, Tinted Lippie, and Lip & Cheek Tint—a perfect makeup essential for that instant GLOW UP! She'll eat her heart out, with this Festive Makeup Kit, quite literally! Well, girls, this may be an ideal gift for yourself too!
ER Best-Seller Gifting Box
Nothing spells "special" more than a limited-edition beauty gifting box. This ER Best-Seller Gifting Box elegantly combines daily essentials for the body and face— Phyto Gel, Tinted Lippie, Buriti Oil, Murumuru Butter Shampoo Bar, CICA Gel & Phyto Ceramide Moisturizer for an indulgent pampering sesh. What's more— they're all handcrafted with natural, organic, and pure ingredients. Now ain't that perfect! 
Butter Cream Soap
Gift her a personal day that allows her to relax in her comfort zone with this Butter Cream Soap range. The indulgent jar of goodness contains all things fresh for a complete at-home spa experience. Plus, it comes with another bonus of luxurious scents and it makes for an ideal valentine's day gift for her. Yum. Oh, the fragrance stays all day long, ahh! 
Dry & Frizzy Hair Care Kit 
We all keep in mind to religiously moisture our face however our hair typically takes a backseat. Why not pick up this Dry Frizzy Hair Care Kit and surprise her with something she never thought of. Silky, soft hair strands are always a bonus. What if you run into Mr. Right and have to go for a dinner date, right? The Murumuru Butter Shampoo Bar, Conditioner Bar, Hair Mask & Scalp Complex will give you a relaxing long hair spa experience at home. 
However, before you run to the nearest mall to buy her favorite chocolates & a boring card (*eye roll*), consider this as a sign from the beauty universe. And what if you're single, how about gifting yourself a box of self-love. Are you feeling bamboozled with the barrage of options available? Go ahead, shop your heart out, we won't blame you! 
Popular Searches: