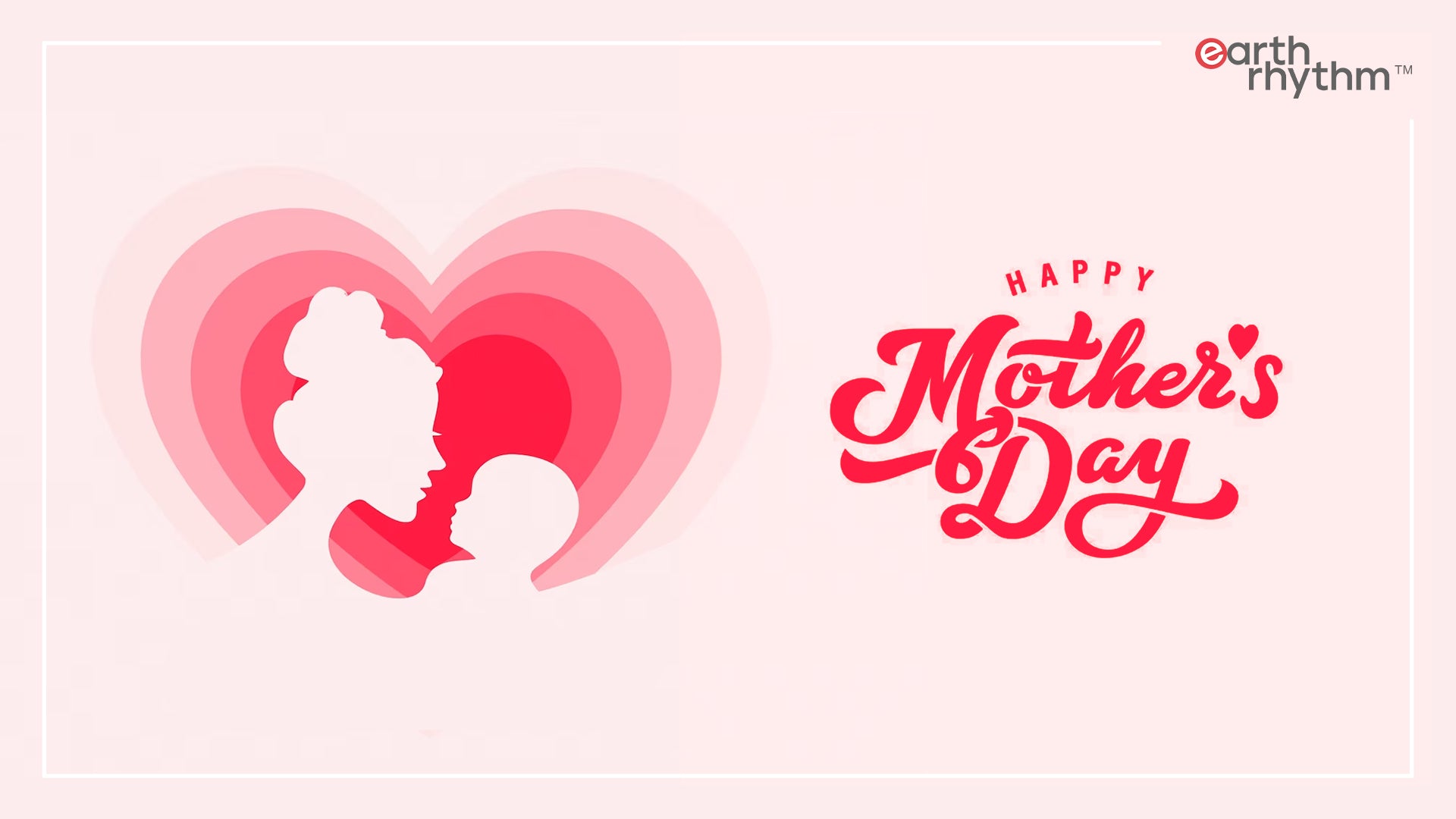 Pamper Your Mom with the Best Skincare & Haircare Routine
Mother's Day is a celebration of the special bond between a mother and her child. It appreciates the role of mothers and recognises the same with meaningful gestures. While a mother's love is unfathomable, gifting them a skincare or a haircare routine can be a wonderful way to encourage them to pamper themselves and prioritise their own well-being.
Make Mother's Day Special with Earth Rhythm
Mothers often neglect their personal care. Raising kids and focusing on the family can take a serious toll on their skin and hair care routines. Mother's Day is the perfect occasion to remind them that they are important and that they should take time to pamper their skin and hair with the right products. Earth Rhythm is a great choice when it comes to showing your mom that you care. Our products are especially made for the hectic routines of today.
A luxurious and relaxing experience is a must… especially for moms. This kit, in particular, is an indulgent and relaxing ritual that works as hard as your mom to keep her skincare worries at bay This kit includes the  Energising Water Gel Cleanser, Bamboo and Coconut Face Toning Mist, 10% Niacinamide Face Serum, Vitamin C Moisturiser and SPF 50 Sunscreen. A must for pampering your skin everyday, these products are best to show your mom how much you care.
Beautiful hair is a crowning glory! Treating your mother like the queen she deserves to be, give her the Dry & Frizzy Hair Kit from Earth Rhythm  that  restores hair moisture, deeply conditions the hair, controls frizz and improves hair growth. Making your hair more supple and manageable,  the Murumuru Butter Shampoo Bar and the  Argan Oil Conditioner Bar  gently cleanse and condition your hair . They are also great for travel. The Restorative Hair Butter is enriched with pea protein and rice ferment and helps to  deeply condition hair and control hair dryness and frizz. The Hydrate Moisture Lock Complex locks hair moisture, hydrates the scalp and protects hair from environmental damage.
Being a mom ages you well but it doesn't have to reflect on your face. Gift your mom a bit of youthful sunshine with the Anti Ageing Skincare Kit  . It has the Radiance Face Mask that is enriched with Vitamin C and Kaolin to lighten hyperpigmentation and restore dull skin. The Pore Away Tonique  that has the goodness of Vitamin C and Niacinamide that reduces the appearance of enlarged pores and protects against environmental damage. Glow Boost Face Concentrate which has Vitamin E and Vitamin C  that minimise wrinkles and fine lines, fade dark spots and brightens skin to make your skin appear smoother and firmer. Clear Skin Serum that has the benefits of Vitamin C and Hyaluronic Acid that protect , replenish as well as repair your skin for a youthful glow. The Phyto Repair Advanced Cell Repair Moisturiser   deeply absorbs into your skin to nourish and prevent environmental damage , reduce wrinkles and improve the texture of your skin. The kit also contains Reusable Makeup Cleansing Pads that effortlessly remove makeup. Reusable and environment friendly, these pads are good for your skin and Mother Earth too
When it comes to skin health, People neglect their lip health the most and moms are no different.  The Lippie Stack  includes a lip care regimen of highly moisturising and nourishing lip care products that consists of a lip scrub that gently exfoliates and lightens pigmentation, lip serum to repair and hydrate your skin, lip balm that hydrates your lip for 8 hours  and lip mask that heals chapped lips.
Just like your Mom who is there for you irrespective of Day or Night, this Day and Night Cream Combo has the Intense Nourish Day Cream that is rich in Vitamin E and nourishes and protects your skin from environmental damage.It also includes Shea butter and Rosemary. The Intense Repair Retinol Night Cream is rich in Vitamin B and C, which repairs and rejuvenates your skin during the night. This gift combo is a great fit for the day and night skincare routine of moms.
When it comes to moms, it's always the little gestures that count and whether she expresses it or not her children will always hold a piece of her heart . So this Mothers Day, shower her with all the love and attention, and in your own special way, do let her know that you care.