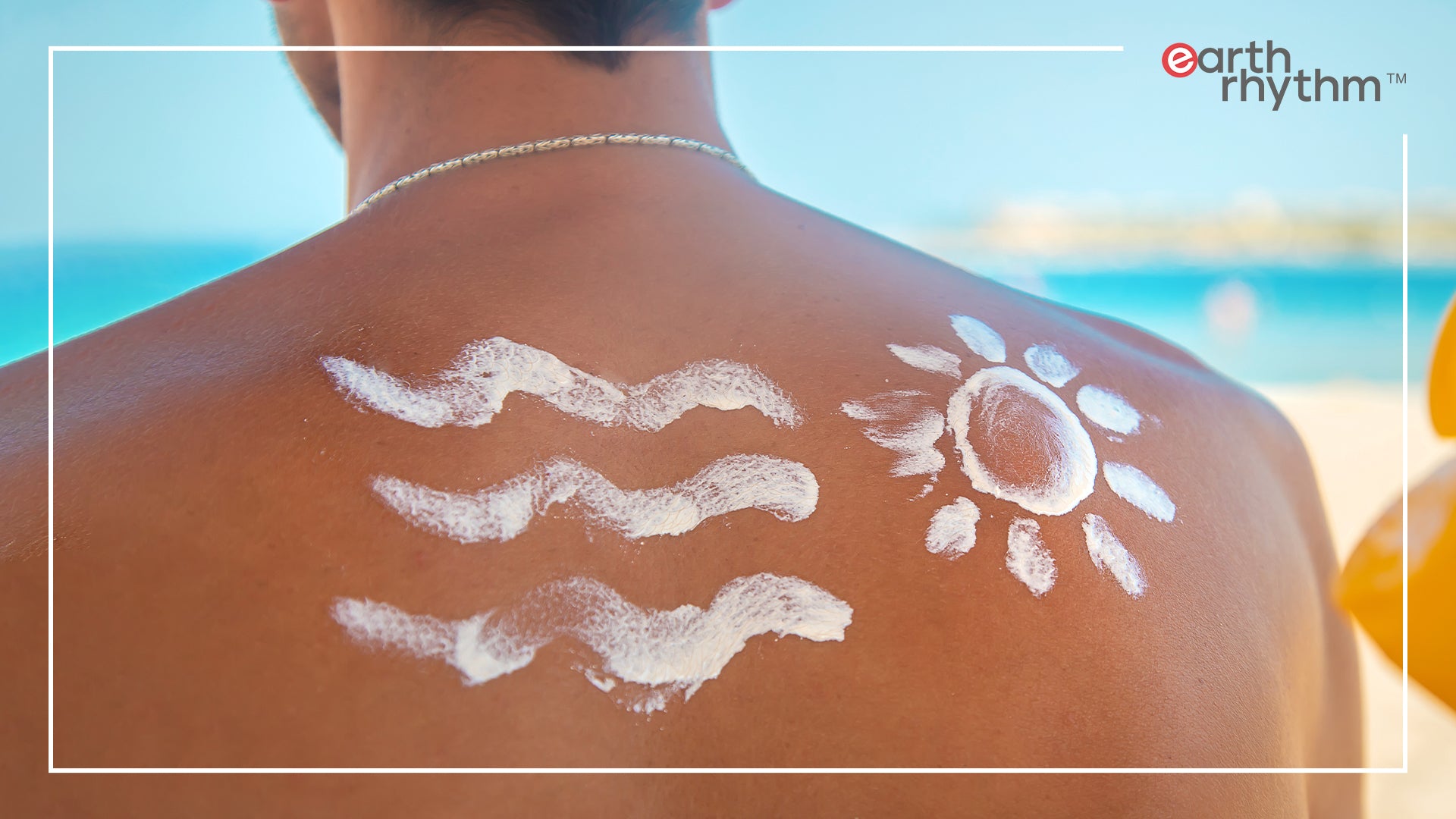 Make Your Skin Sun-Ready with Sunscreen
We are no stranger to the skin damage that can be caused by the UV rays of the sun. However the solution to this is quite simple- Incorporating a sunscreen into your daily skin routine. While using sunscreen is important irrespective of the season, there are few things that you must keep in mind when applying sunscreen. The following are some of the points that are essential to know about a sunscreen application and how you can incorporate it in your daily routine.
Get The Best Out Of Your Sunscreen:
Applying sunscreen correctly is quite vital as it helps you get the best out of the product.  The following is a step-by-step method that can help you get the best out of your sunscreen. 
Step 1: Use a mild cleanser to clean your face
Cleaning your face twice daily is the first step to clear glowing and protected skin. Your skincare can only work its magic when your face is squeaky clean. A mild cleanser like the Phyto Clear Salicylic Acid Face Wash gently cleanses and soothes your skin.
Step 2: Follow up with a toner and serum
Using a toner like the Green Tea & Cucumber Face Mist can calm your skin and visibly reduce pores to keep your skin refreshed and hydrated. Following it up with a serum like the 10% Vitamin C Serum locks in the moisture to give your skin a glowing radiance. 
Step 3: Apply a moisturiser
After the serum has absorbed, apply a moisturiser like the  Phyto Ceramide Deep Moisturiser that helps prevent dryness and maintains the pH balance of the skin 
Step 4: Apply a sunscreen and let it absorb completely
As the last step to your skincare routine apply a generous amount of a sunscreen best suited to your skin. The  Ultra Defence Hybrid Sunscreen Fluid has SPF 50 that prevents suntan, dullness, fine lines and wrinkles caused by the harmful rays of the sun.
Apart from following the steps above, the following are also some of the points that you need to keep in mind.
With the exception of sunsticks, apply your sunscreen 15-30 minutes before stepping out into the sun.

 Keep reapplying your sunscreen every 2-3 hrs. as it can wear off 

After a swim or a trip to the gym, remember to reapply your sunscreen.
How to Choose the Sunscreen Most Suitable for Your Skin?
While choosing a sunscreen for your skin it is important to keep in mind the following:
Broad-Spectrum: Choose a broad-spectrum sunscreen as it can protect your skin from both UVA and UVB rays. The UVA rays can cause premature skin ageing, whereas the UVB rays cause skin tan and sunburn.
SPF: SPF or the Sun Protection Factor in sunscreen mostly indicates protection from UVB rays that contribute more towards causing sunburn. According to dermatologists, your sunscreen should have SPF 30 or higher.  A  higher SPF gives you better protection from the sun.
Water-resistance: A water-resistant sunscreen helps you enjoy splashing around. People who sweat a lot or enjoy being in the pool should look out for water-resistant sunscreen that gives your skin a few extra minutes out in the sun.
What are the Benefits of Applying Sunscreen?
Some of the benefits you will get on regular application of sunscreen are as follows:
Prevents premature Ageing: Sun damage can cause wrinkles, fine lines, and age spots as constant exposure to sunlight can cause a decrease of collagen. Wearing sunscreen can help slow down the ageing process and protect your skin from harmful UV radiation.
Reduces hyperpigmentation: Sun exposure can lead to hyperpigmentation leading to an uneven skin tone. Regular use of sunscreen can help prevent these to give you healthy and glowing skin. 
Reduces inflammation: Apart from causing sunburn, the sun also aggravates eczema, rosacea, and other skin conditions. Overexposure to the sun can cause skin peeling and redness. Sunscreen can help reduce this risk and keep your skin healthy 
Keeping these little tips in mind can go a long way in preventing your skin from falling prey to the harmful effects of the sun.  When it comes to prepping your skin against the sun, a little time invested in applying sunscreen is half the battle won.
Related Articles: