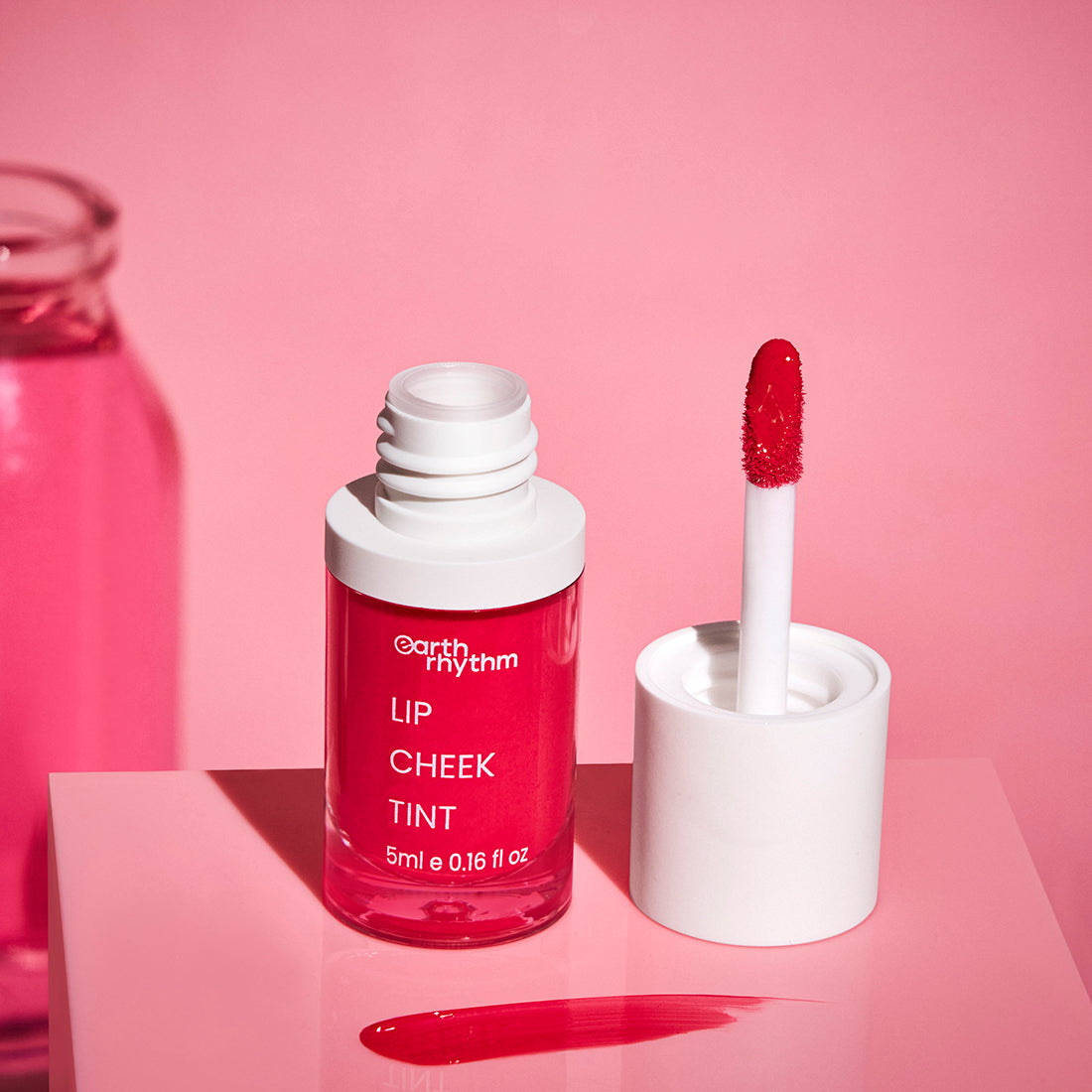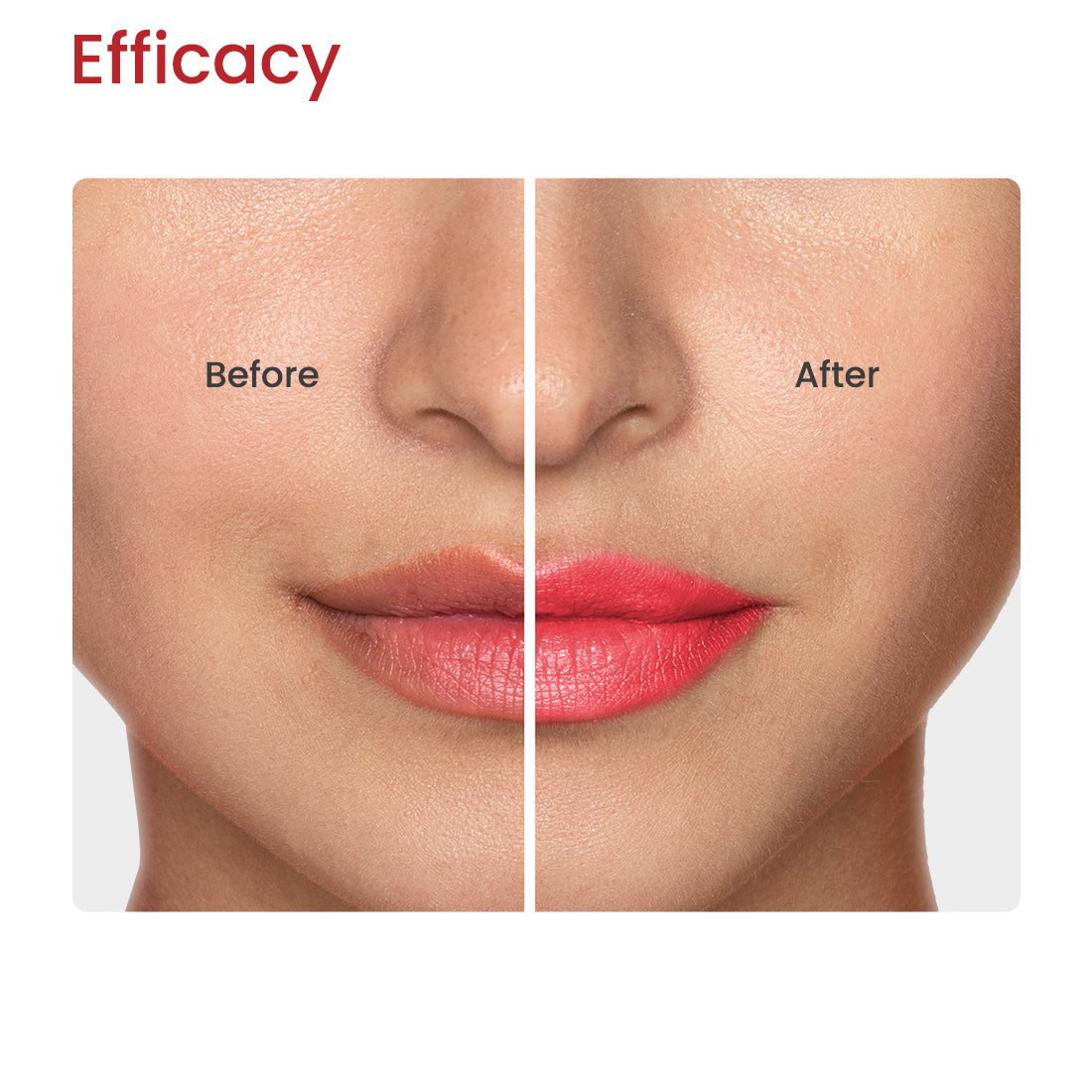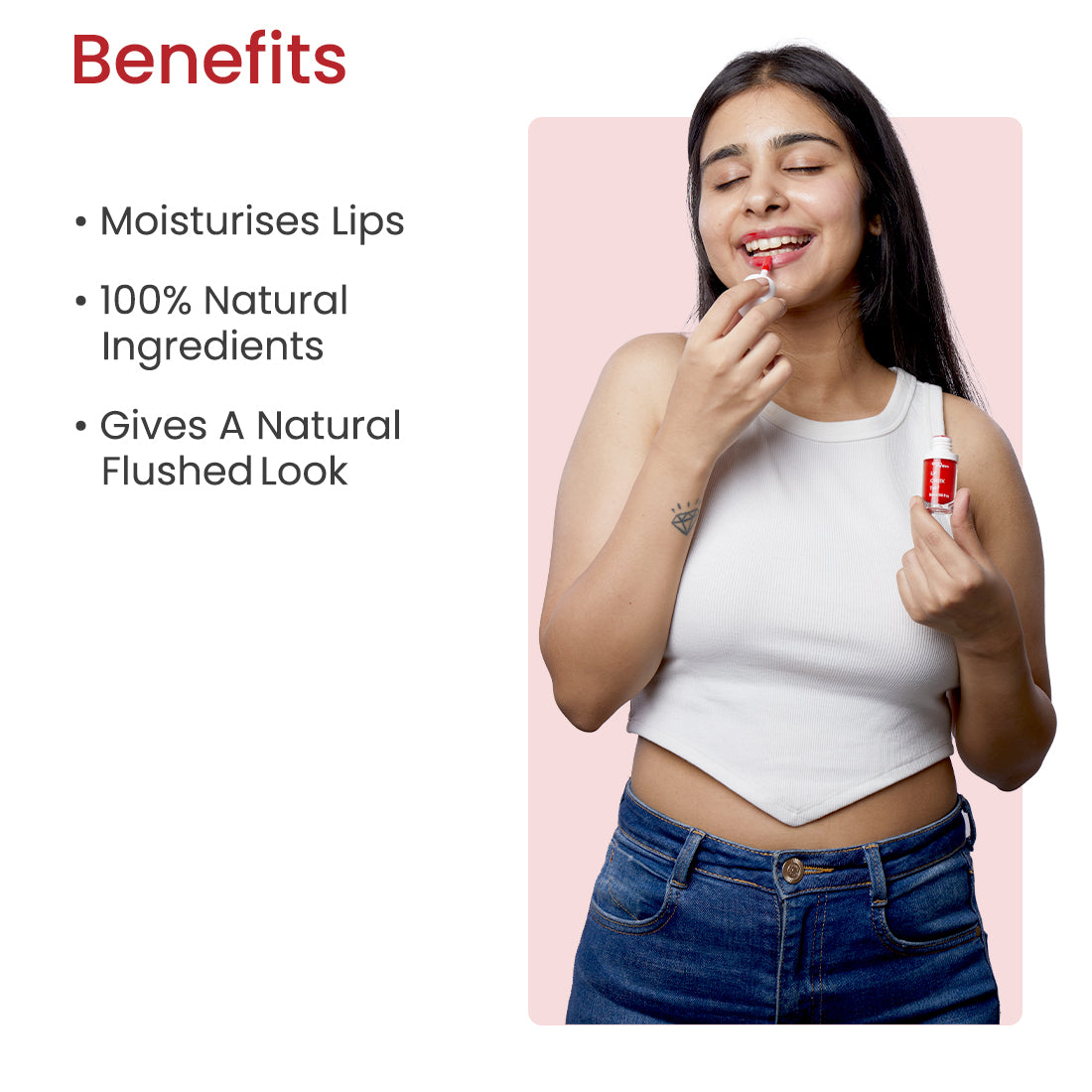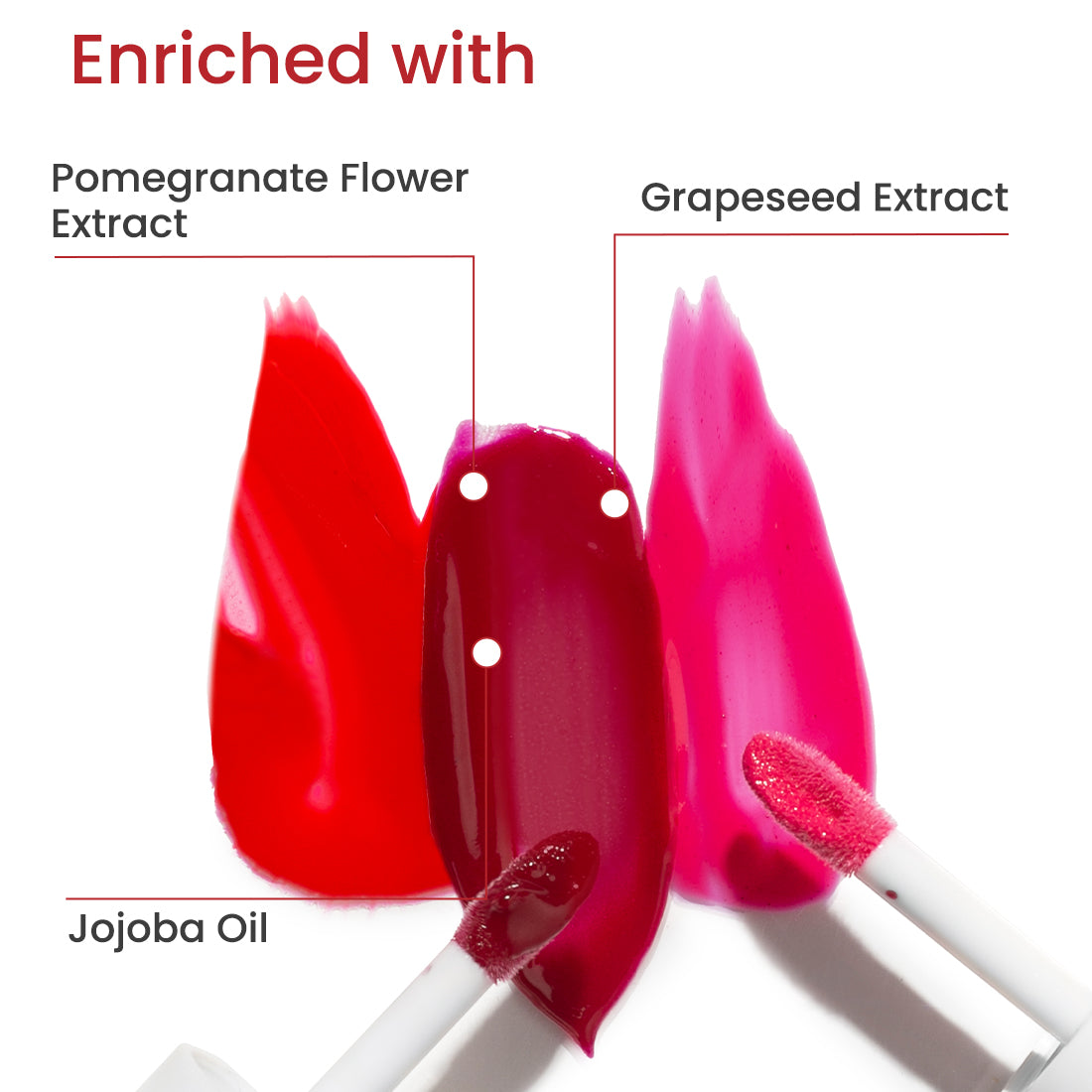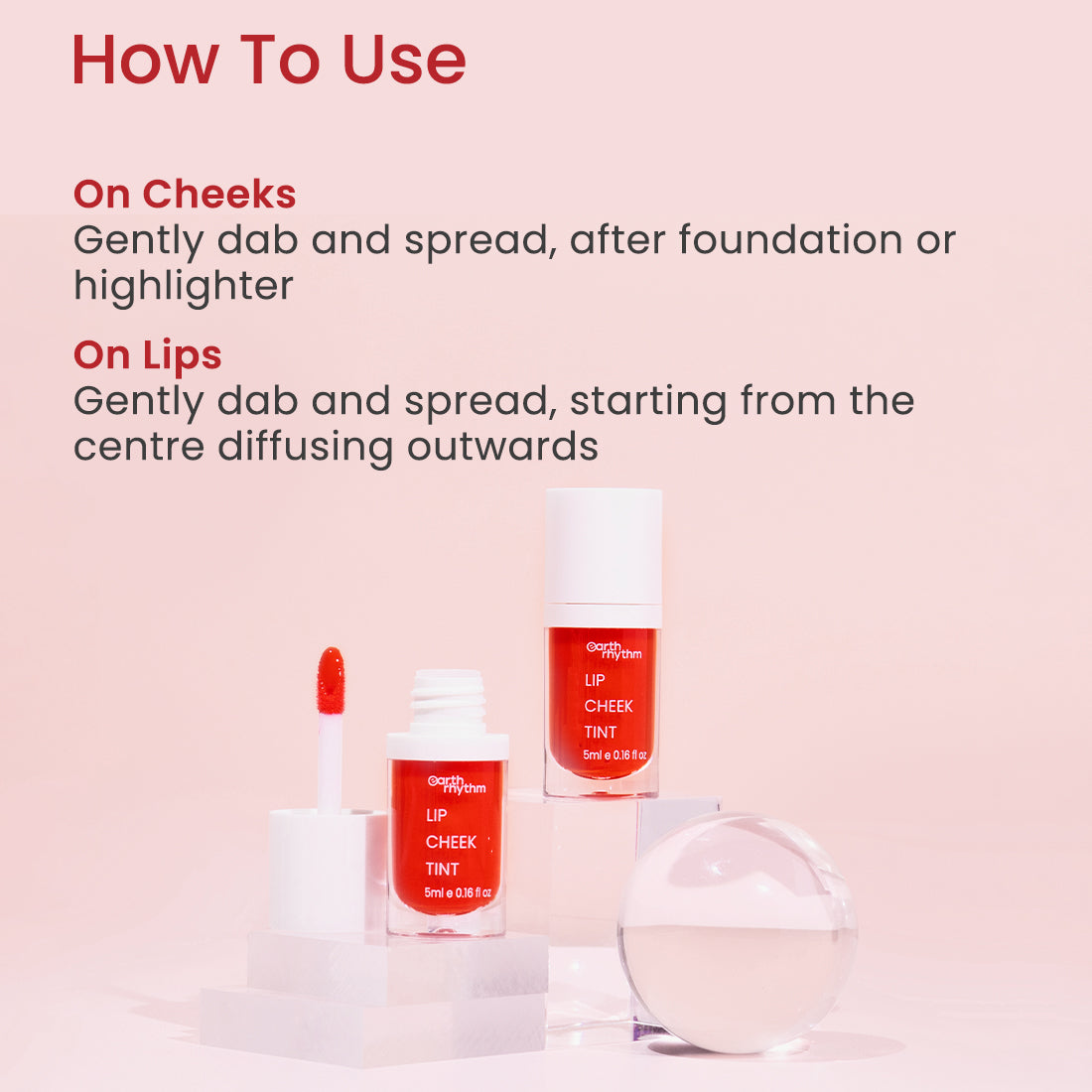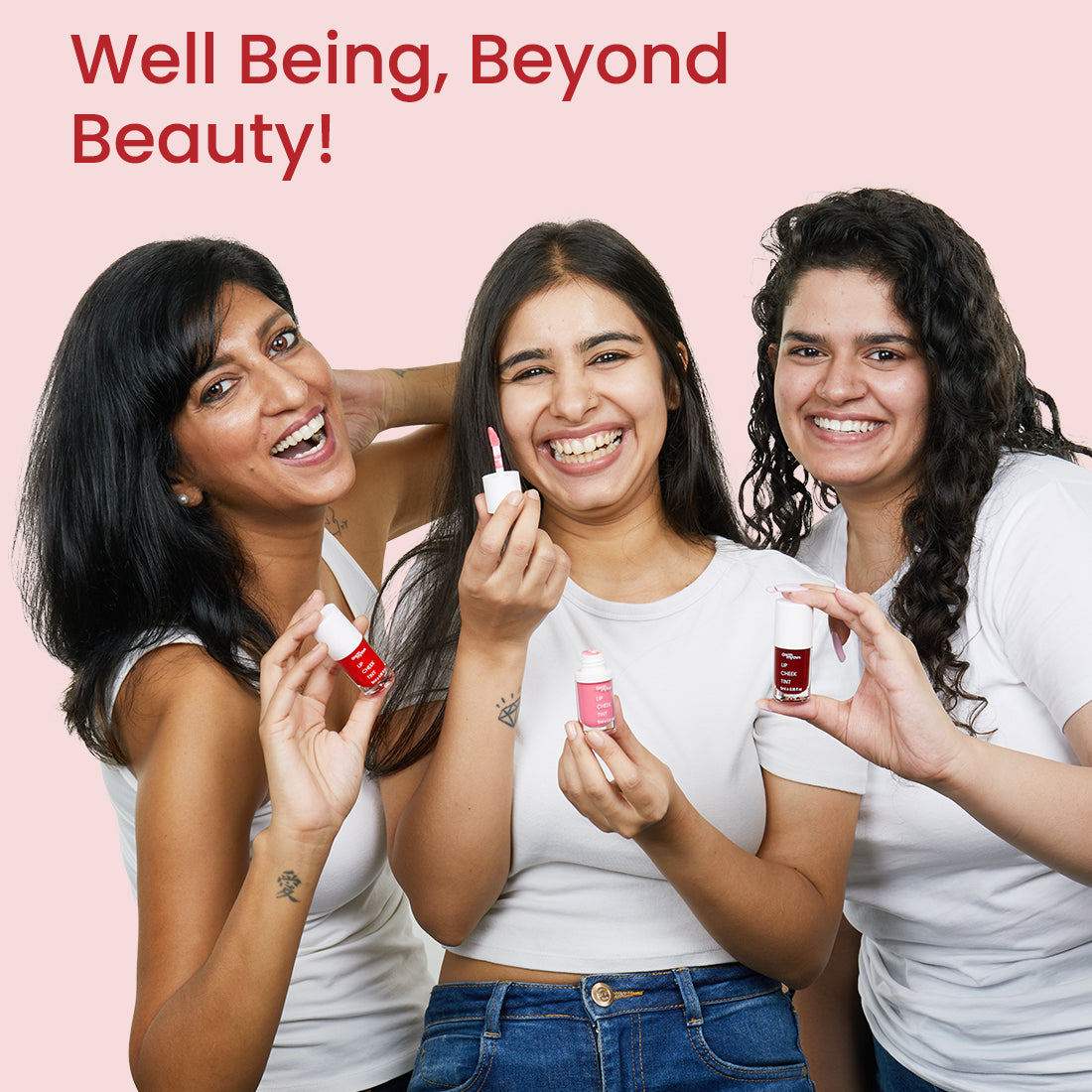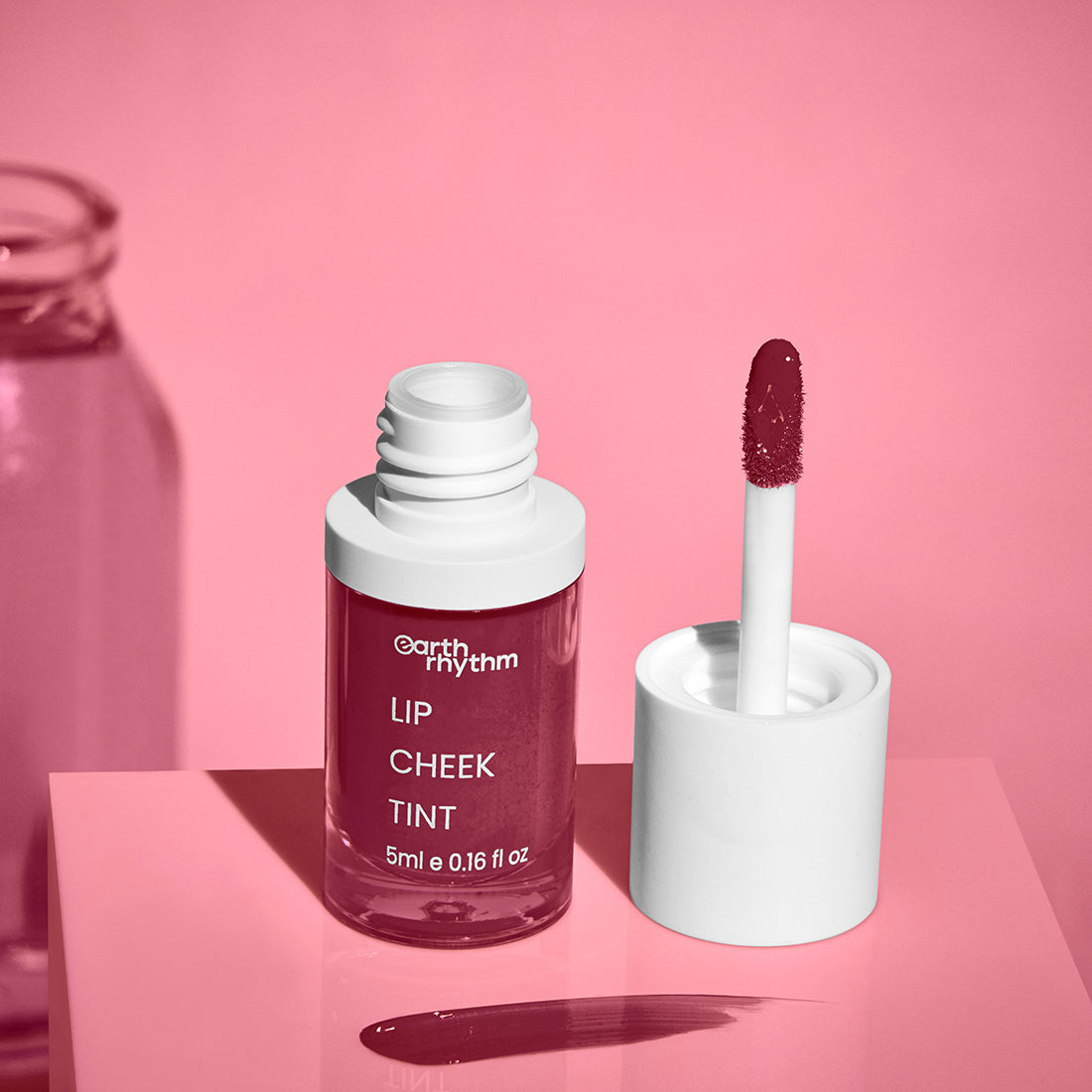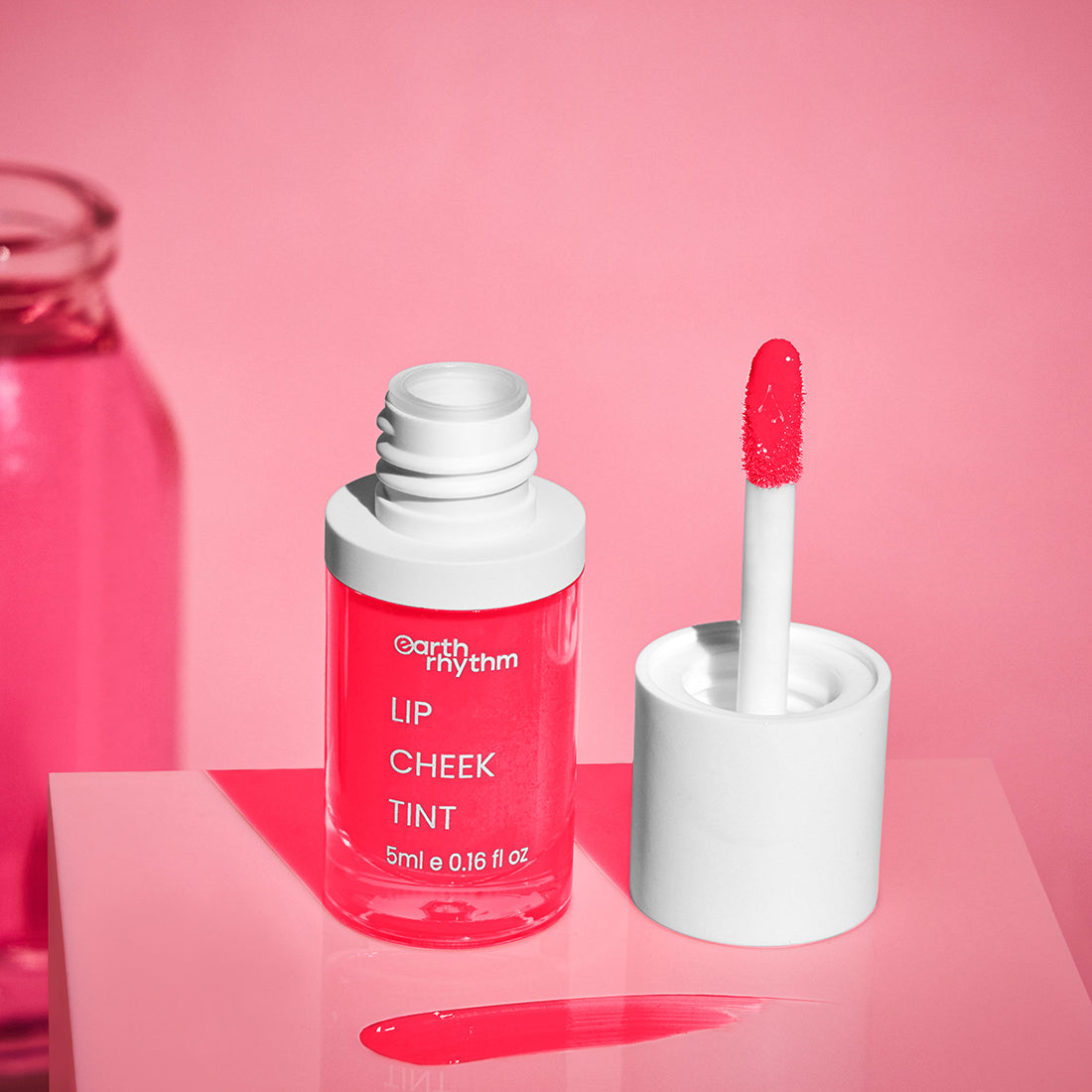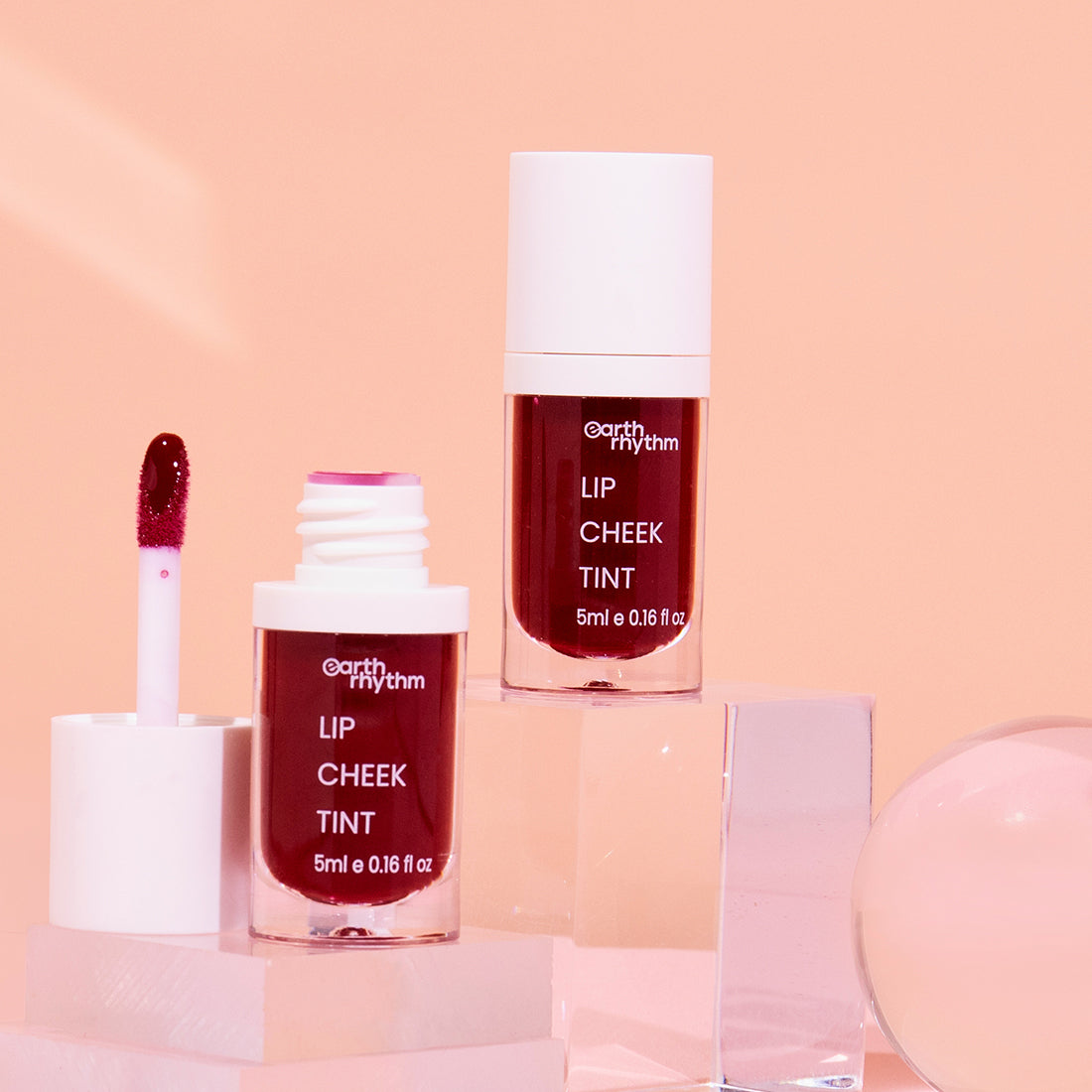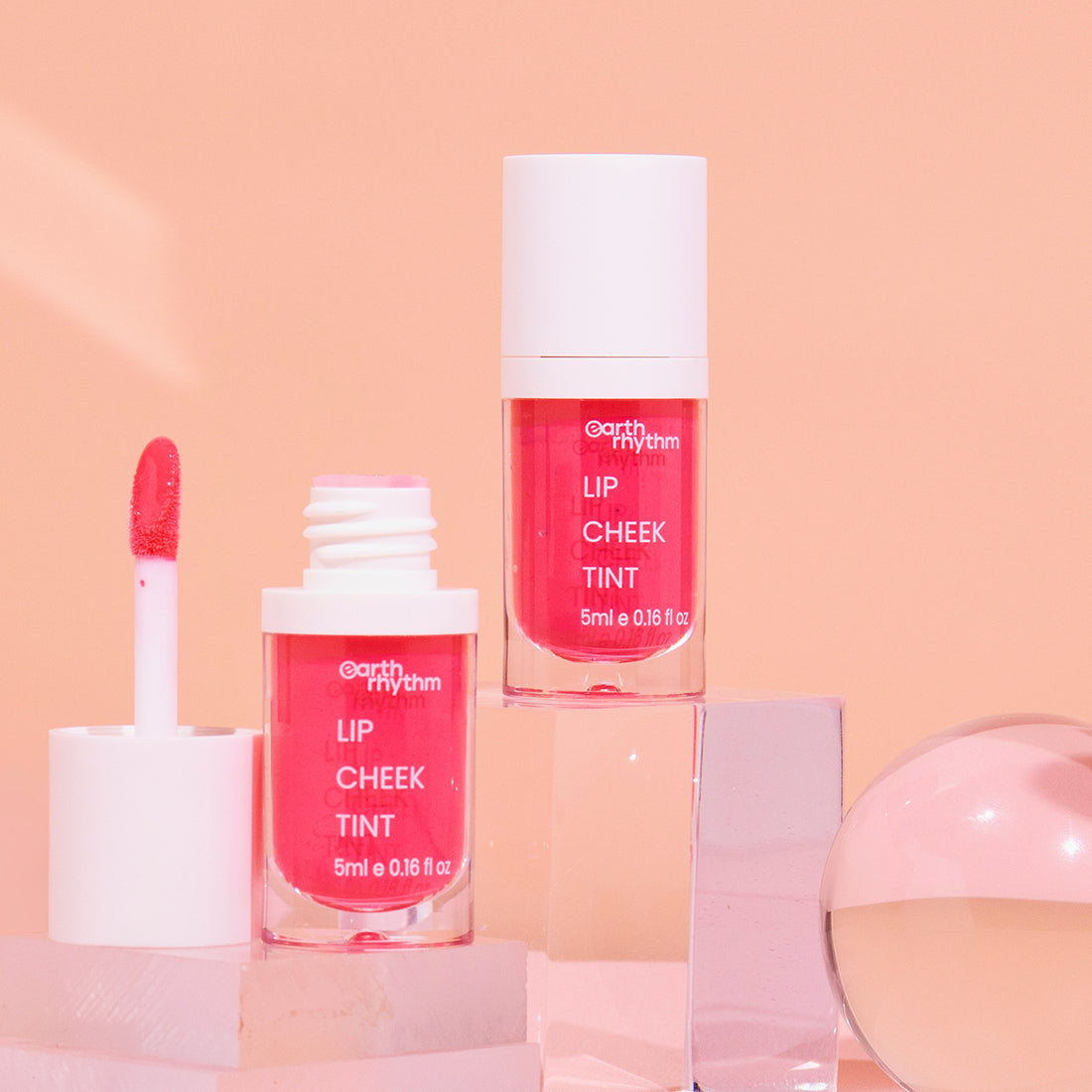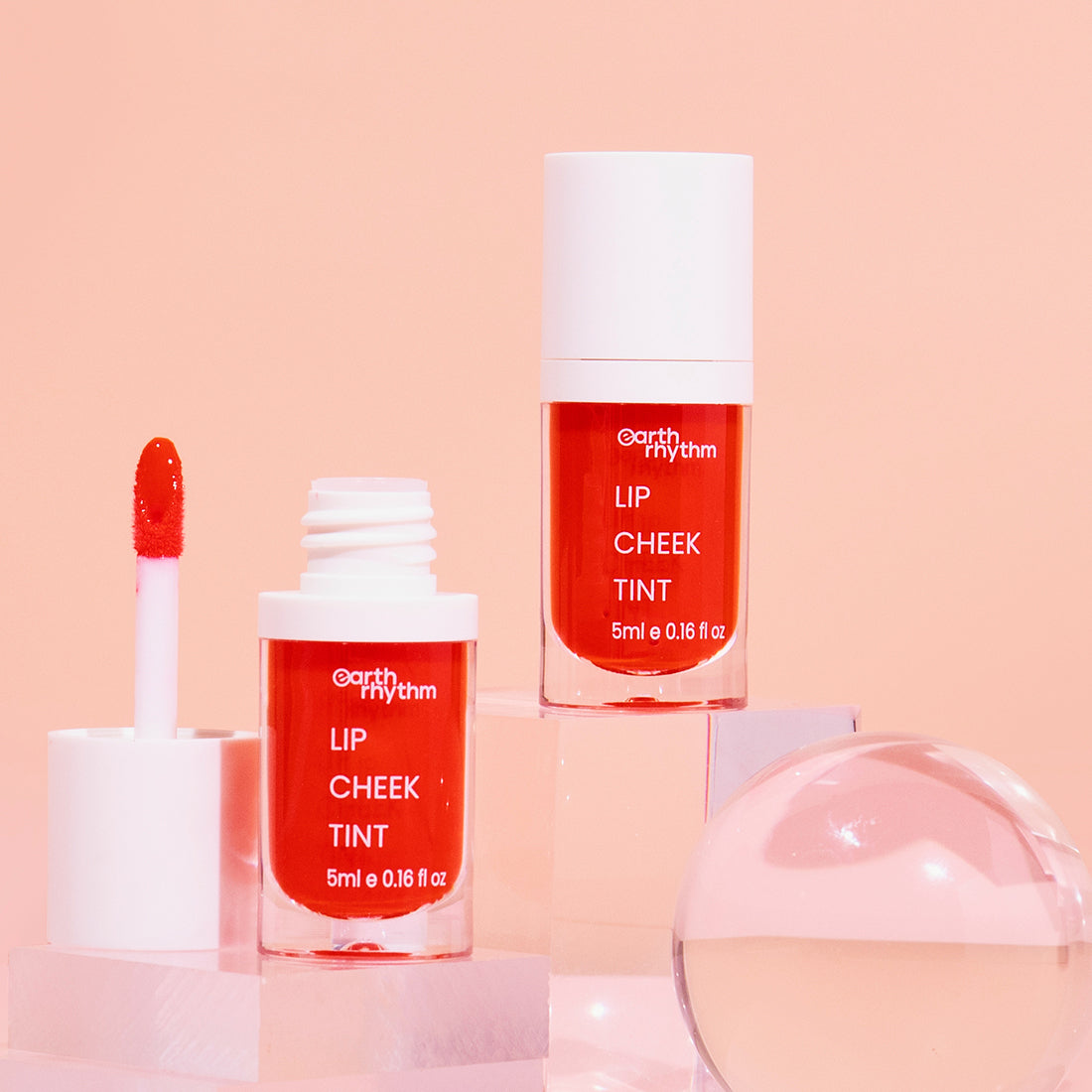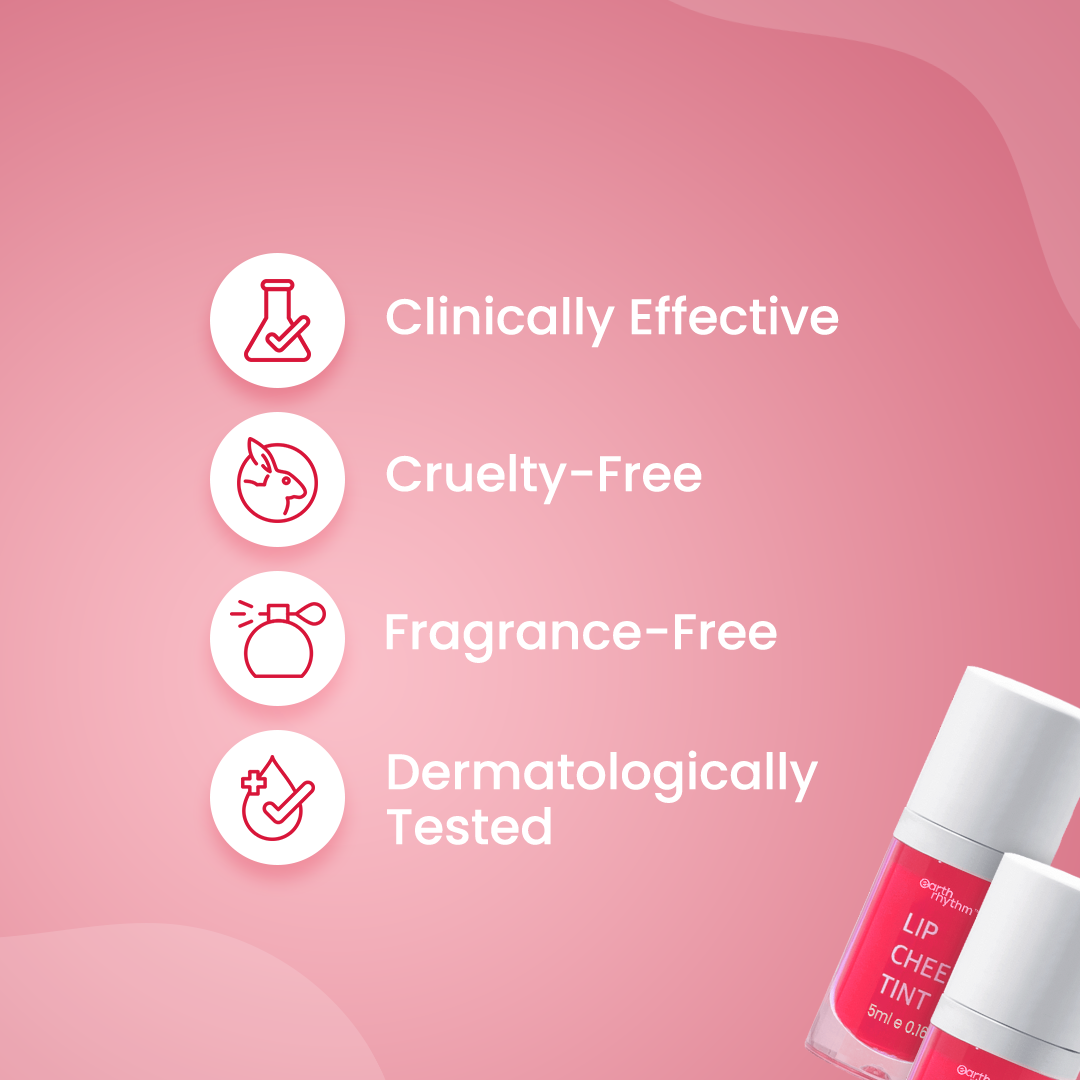 LIP & CHEEK TINT
Moisturizes Lips + 100% Natural Ingredients + Give Natural Flush Look
30% off
M.R.P.

Sale price

₹349.00
M.R.P.
Regular price

₹499.00
(/)
Inclusive of All Taxes. Shipping calculated at checkout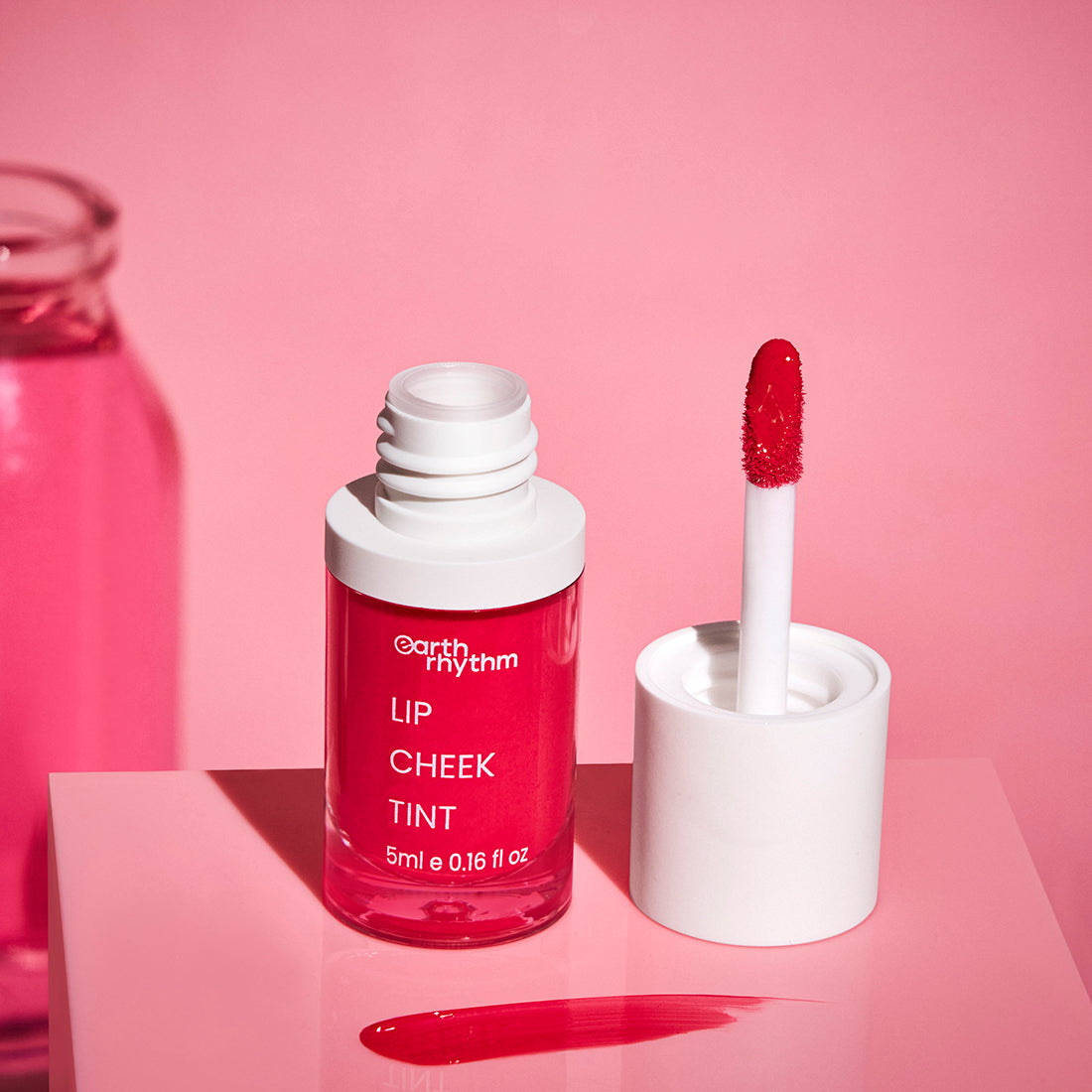 LIP & CHEEK TINT
M.R.P.

Sale price

₹349.00
M.R.P.
Regular price

₹499.00
Choose options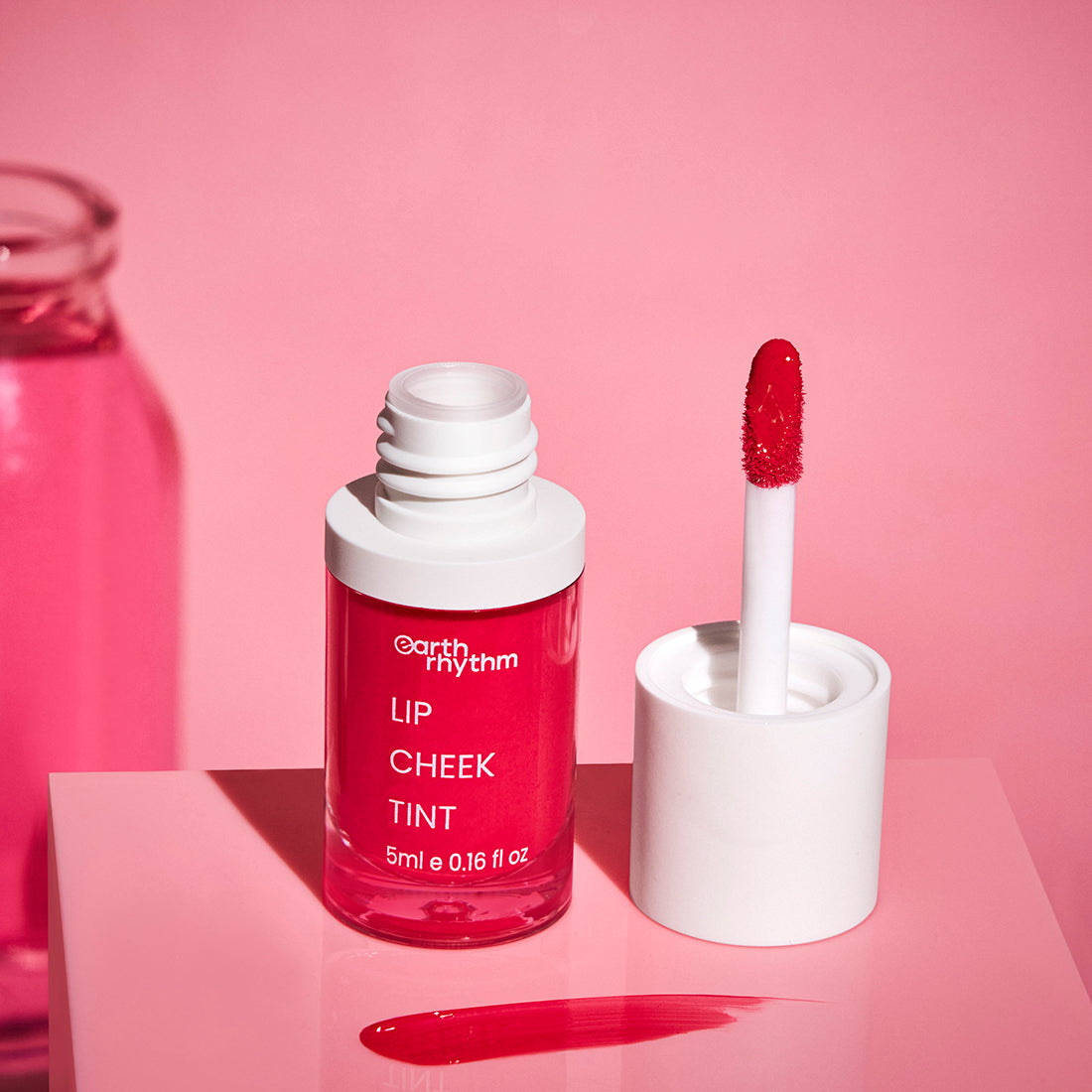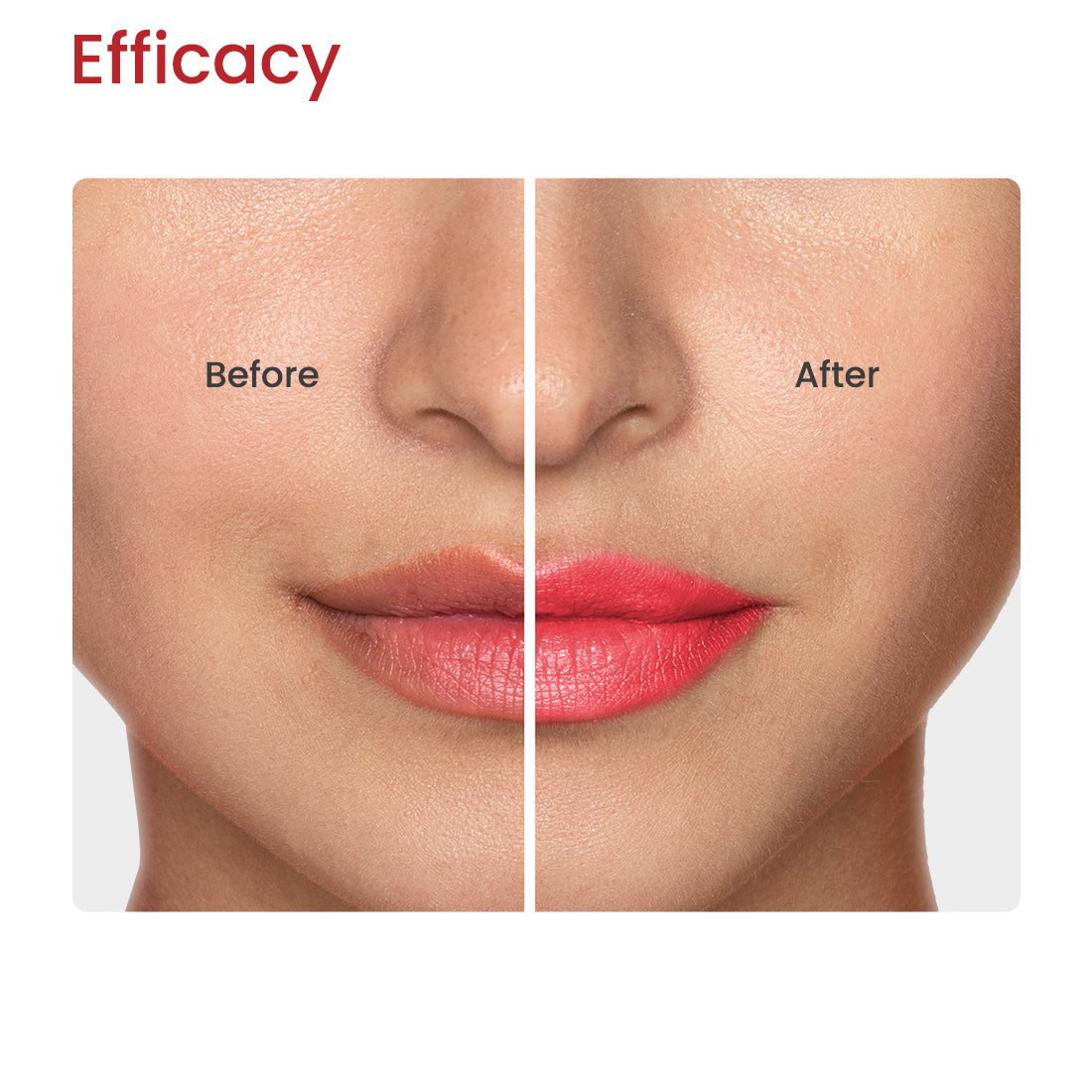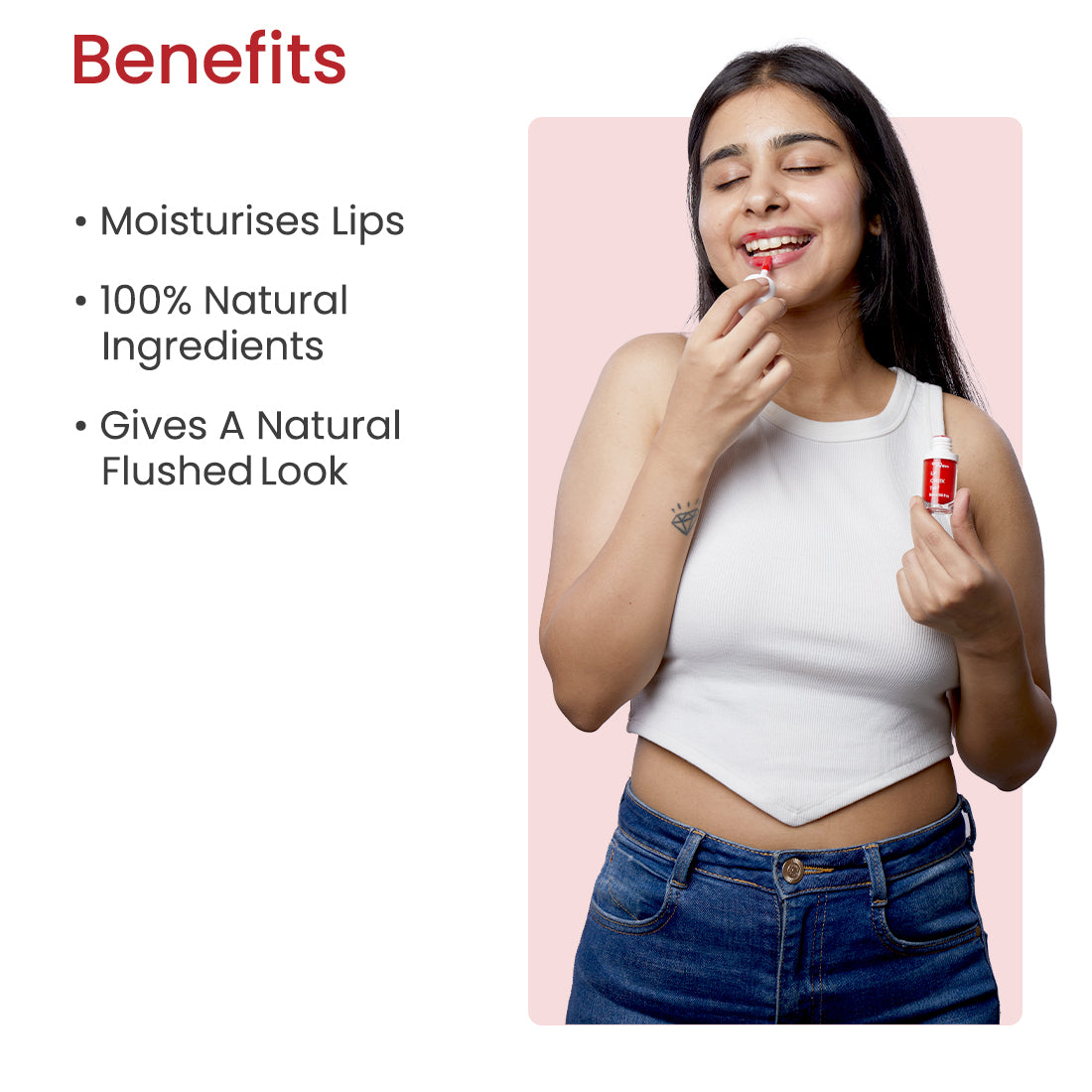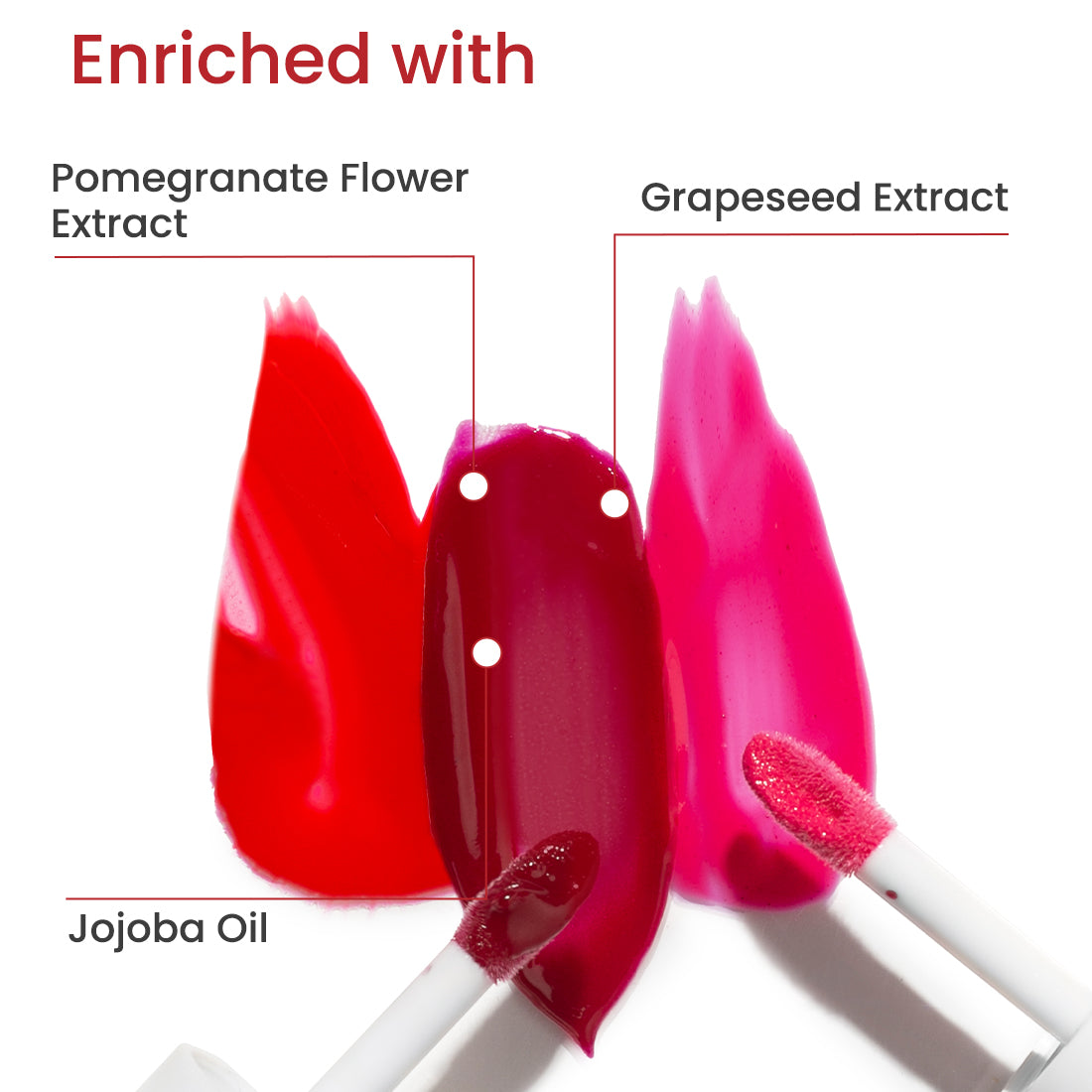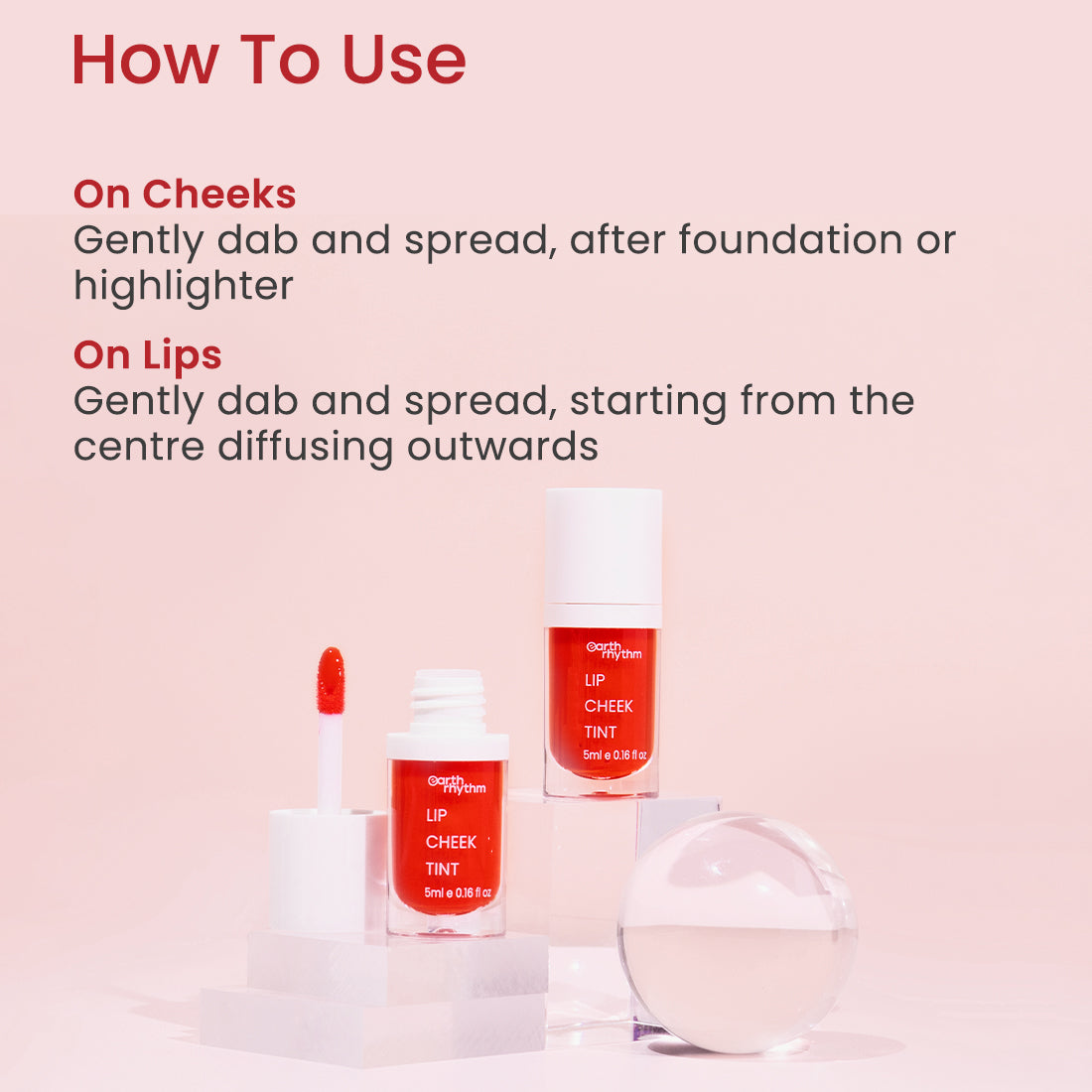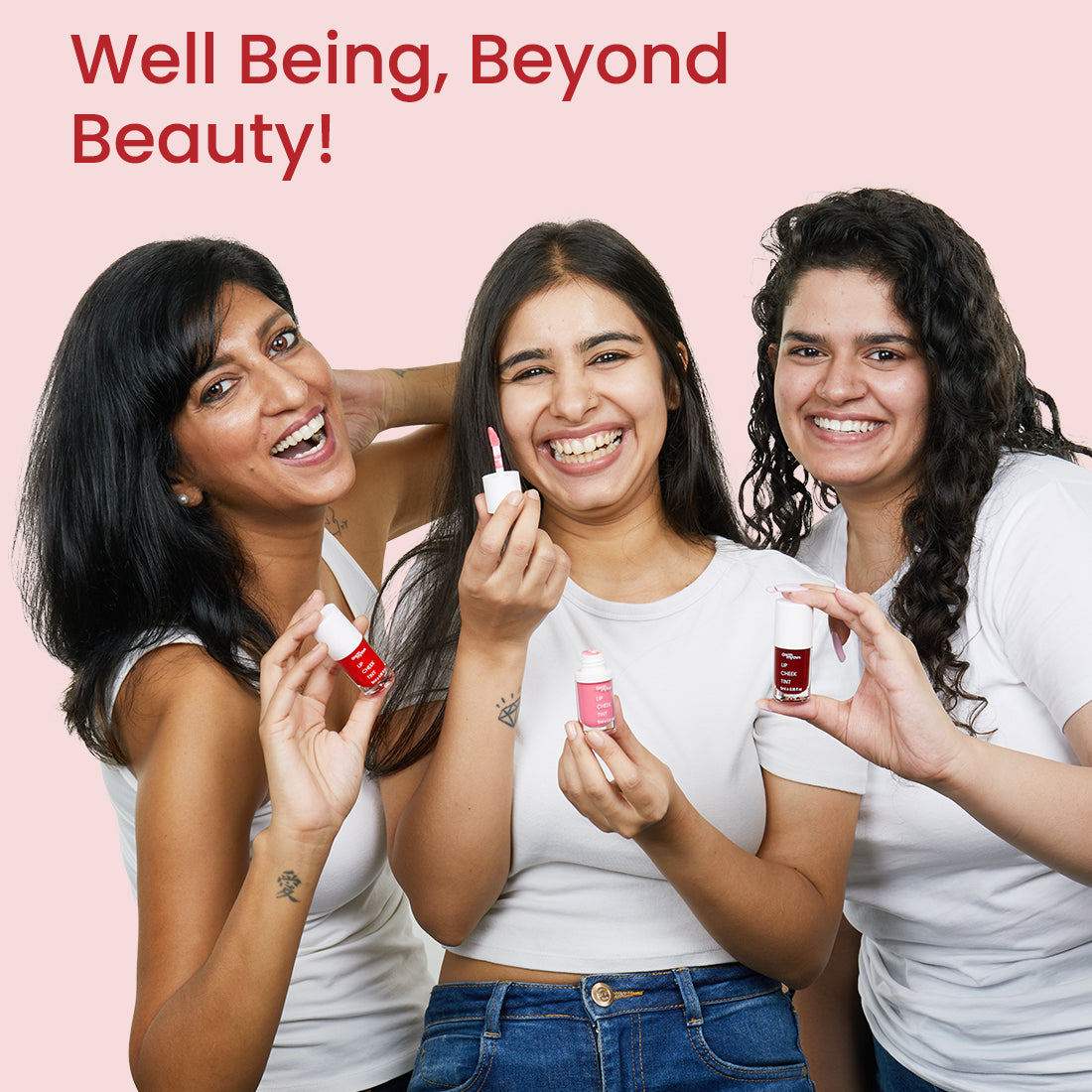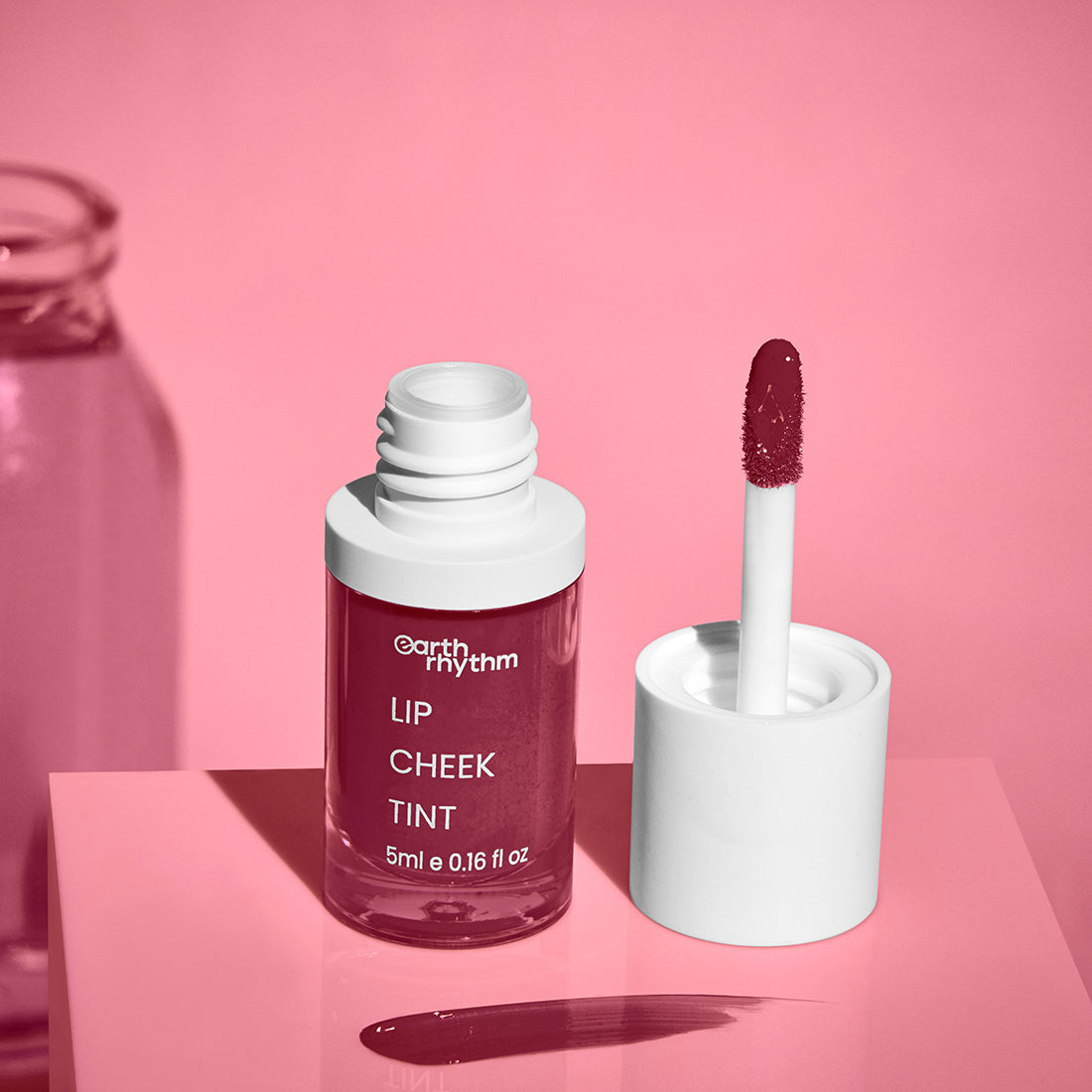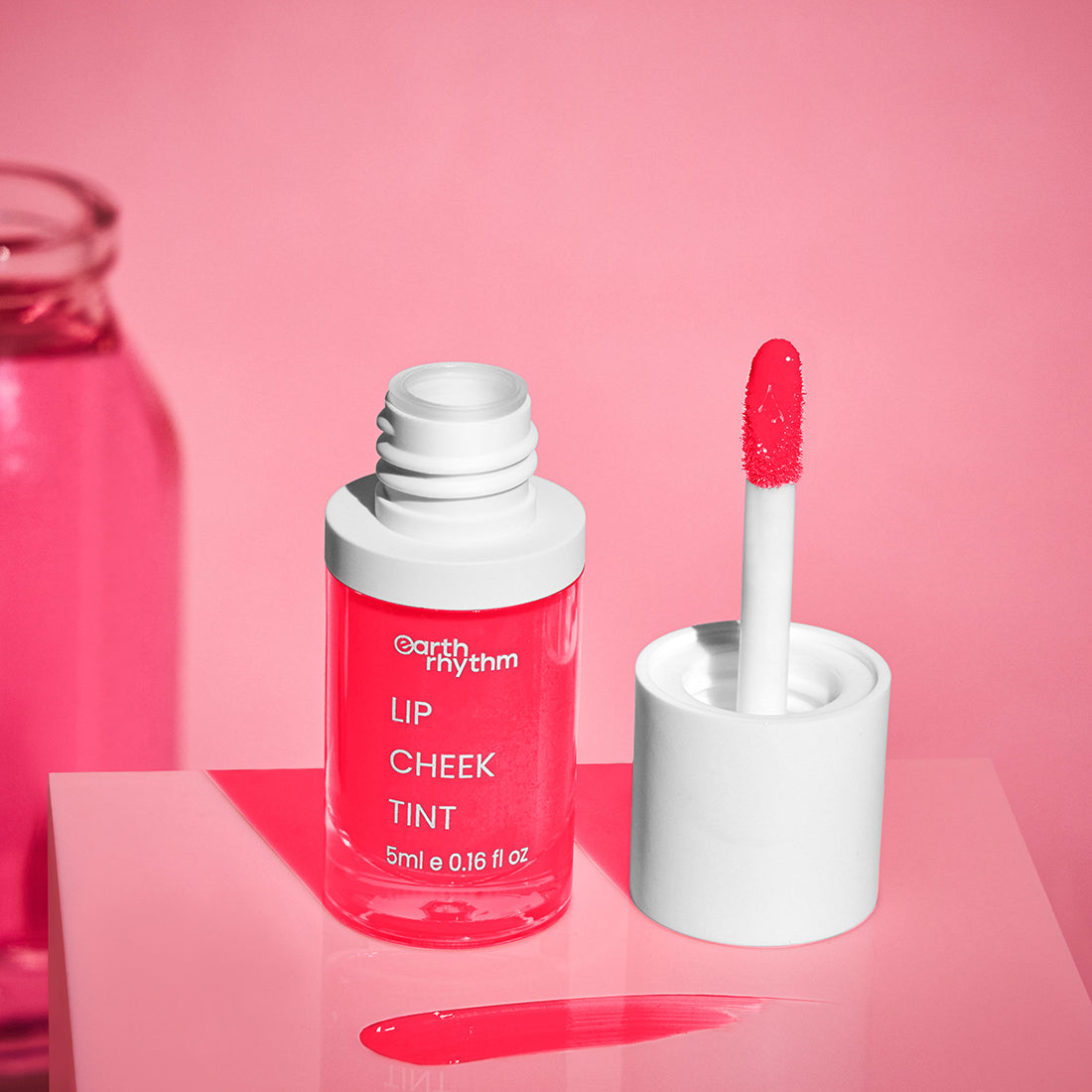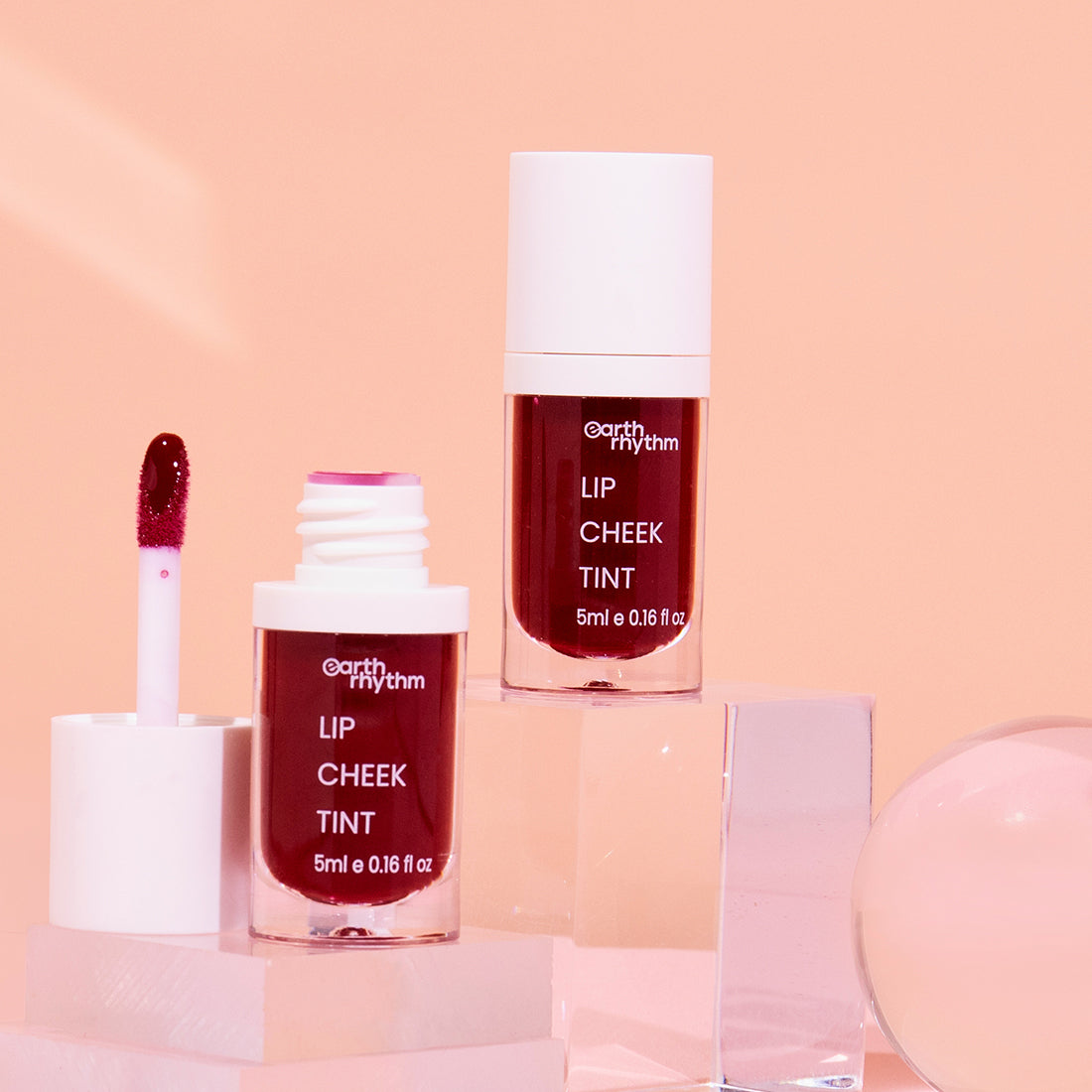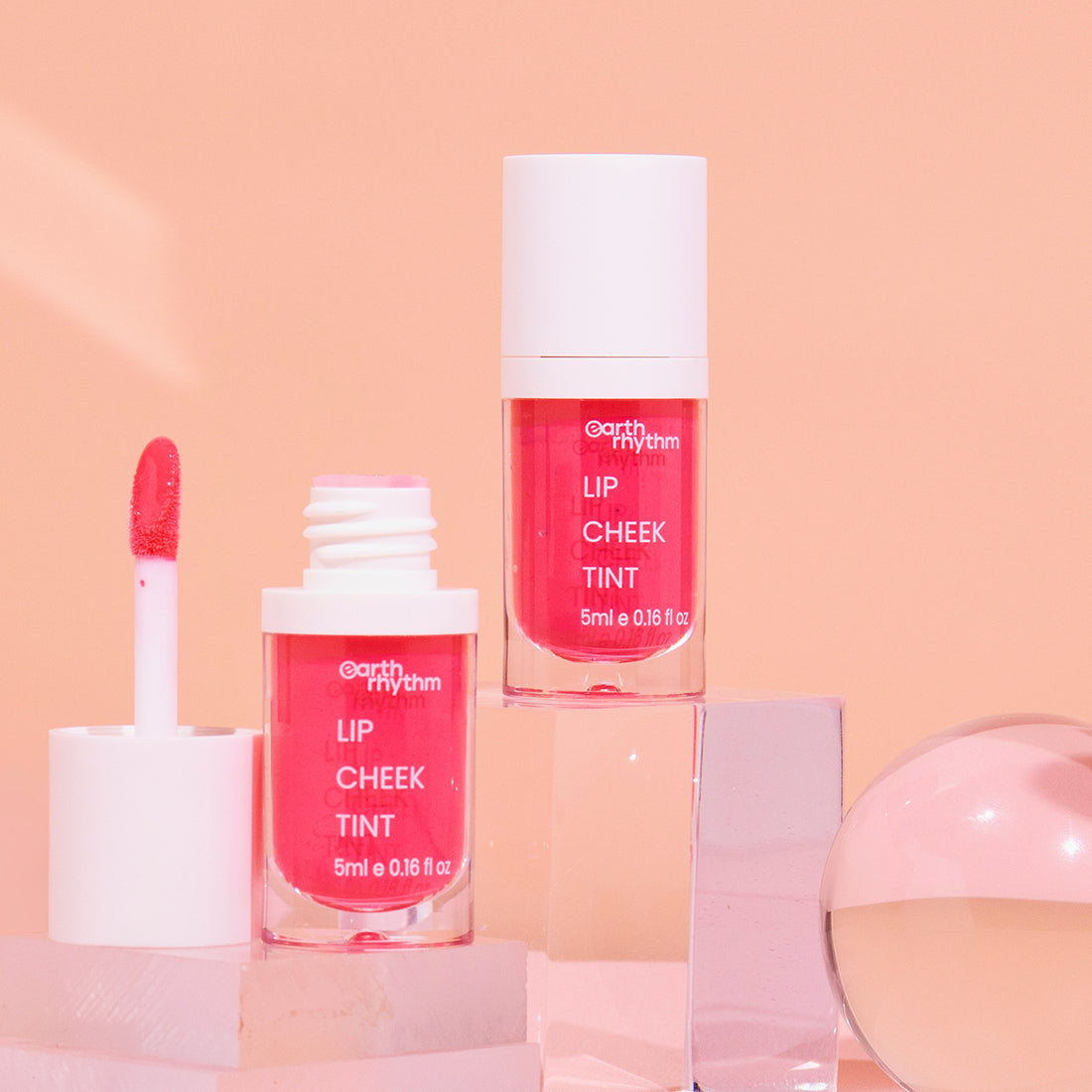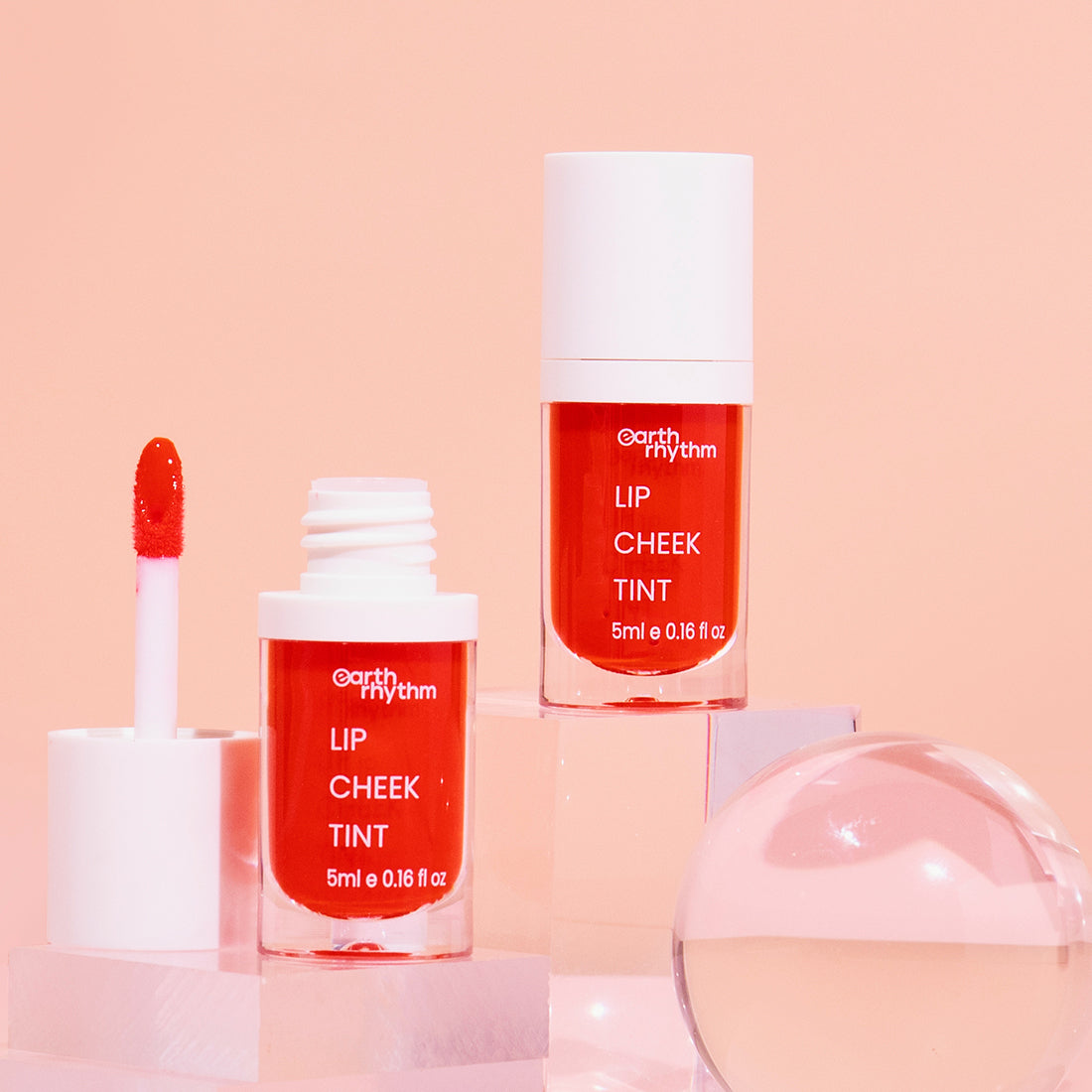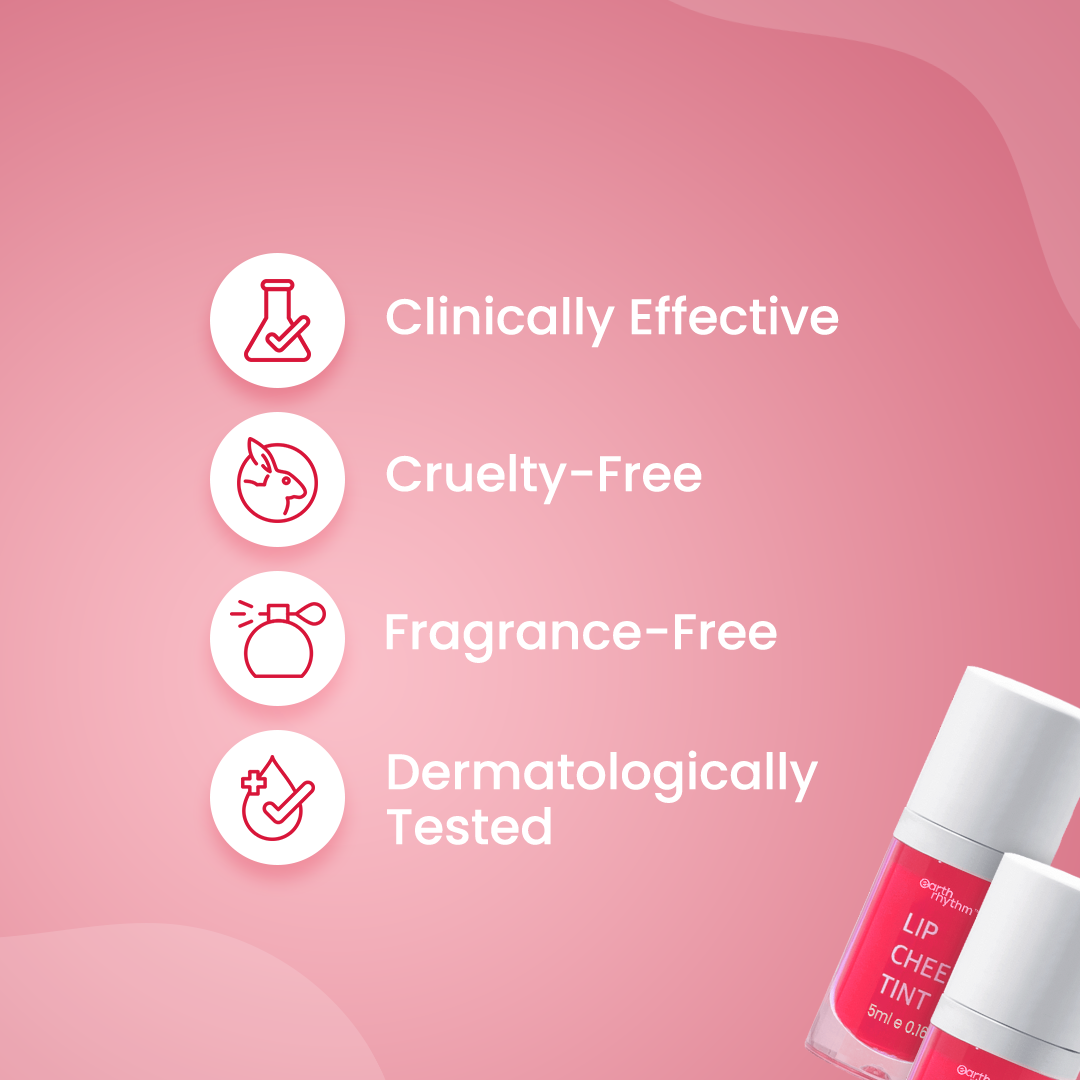 LIP & CHEEK TINT
Moisturizes Lips + 100% Natural Ingredients + Give Natural Flush Look
Sale price

M.R.P.

₹349.00
M.R.P.
Regular price

₹499.00
MURUMURU BUTTER SHAMPOO BAR
Softens Hair + Tames Frizz + Deep Conditions Hair + Detangles Hair
Sale price

M.R.P.

₹265.30
M.R.P.
Regular price

₹379.00
PHYTO CERAMIDE DEEP MOISTURIZER
Prevent Dryness+ Enhance Moisture Balance + Reduce Fine lines & Wrinkles
M.R.P.

Sale price

₹249.50
M.R.P.
Regular price

₹499.00
FAQs
Lip and cheek tint are a multitasker in the beauty arena and are an epitome of convenience for the go-getter ladies like us who are always on their toes. These lip tint and cheek tints offer the benefits of both- lipstick and a blush in a single makeup item. One product can be used in place of lipstick and a blush which makes the job convenient.
Lip and cheek tints can be used in a variety of manners owing to their multi-use tendency. If the colour suits your skin tone, you can also use as eye shadow or as a replacement for your lip colour. Use the ones which are made using plant-based extracts and are 100% natural.
Go for lip and cheek tint by Earth Rhythm as they are made using 100% natural ingredients and are Ecocert certified. All the pigments used are plant-based pigments and do not have any harmful synthetic chemicals. They are also loaded with the goodness of Carthamus Tinctorius (Safflower) Oil, Sorbitan Olivate, Ricinus Communis (Castor) Seed Oil, Vitus Vinifera (Grape) Seed Oil, Punica Granatum (Pomegranate) Oil, Tocopheryl Acetate (Vitamin E), Ecocert Approved Organic Pigments & Oxides.
Lip colour and this lip cheek tint by Earth Rhythm are 100% cruelty-free and are made using natural ingredients. Along with it, no testing was done on animals.
Yes, earth rhythm lip and cheek tint are absolutely suitable for sensitive skin, as the product is made using plant-based ingredients and is 100% natural with no use of harmful chemicals.
More Information

Multipurpose All in One Lip Tint, Cheek Tint & Eye Shadow Tint | Nourishes and Hydrates Dry Chapped Lips, Blush for Women, 100% Natural 5 ml

Lip and cheek tint is an amazing new product that is ruling the makeup industry. Despite the fact that these goods appear to be interchangeable, they are not. A lip and cheek tint is usually in the form of a gel or liquid that leaves a stain of colour on the lips and your cheeks, which lasts longer than your standard types of lipstick colors and blush.

They are synonymous stains, with the exception that they have a glossy or matte appearance. Stains and tints are lippies with pigments that adhere to the lips after the water or oil base has dissipated. These bad boys are ideal for the summer because they don't melt and stay put all day.

Touch-ups aren't necessary, and there's no need to be concerned about marking cups or straws. Lip and cheek tints made with natural ingredients are becoming increasingly popular.

They are all-natural and do not affect the skin in any way. Apply on lips in layers to increase the intensity; top it up with lip gloss for an extra beautiful pout. Then, quickly dot and smooth onto the cheeks. Lip and cheek tints have a number of advantages.

Lip Tint & Cheek Tint: For the Sake of Minimalism

If you don't like OTT makeup, a lip and cheek tint can be your greatest friend. To create a no-makeup, minimal look, all you need is just one cosmetics product. Apply a small amount of tint to your cheeks, lips, and eyelids. Finish with a coat of mascara, and you're ready to go.

When compared to ordinary lipstick, lip colour or blush powder, lip and cheek tints are much lighter and more natural-looking. They feel extensively lighter and are much easier to layer with any other makeup product. You can wear more lip and cheek tint layers for a bold, OTT look.

Earth Rhythm Lip and Cheek Tint is Available in 3 Different Shades:

Cherry Lip and Cheek Tint
Brandy Lip and Cheek Tint
Mermaid Lip and Cheek Tint

Lip and Cheek Tints Have Multiple Functions

These lip and cheek tints can be used to add colour to your eyelids as well as your lips and cheeks. Take some colour on your fingers or a brush and softly apply it to your eyes to get that lovely colour.

- It is Ultra-Affordable

Lip and cheek tints perform multiple functions for you at a low cost. Lip and cheek tints are also available for less than INR 500. This is a lot less expensive than purchasing lip color and blush separately.

- It's Everywhere

Most brands include lip and cheek tints in their collections as the popularity of these products grows. The nice thing about buying lip and cheek tints is that they come in a wide range of colours. Depending on your preferences, you can choose any colour you like, from nudes to reds.

How to Apply Lip and Cheek Tint?

Lip and cheek tints are quite simple to use. These tints are easy to blend and buildable to obtain the desired look without the need for a brush.

Simply apply some colour to the apples of your cheekbones and the corners of your lips. You're good to go if you gently blend it in with your fingers. These hues are also available in compact containers or squeezy bottles, making them easy to carry and apply anytime, anywhere.

Let's start with the most basic step: applying lipstick. Applying a lip tint is essentially the same as applying lip balm or lipstick.

These lip and cheek tints are nourishing and have hydrating goodness just like a lip balm (thanks to innovative ingredients like Sweet Almond Oil and Vitamin E), but it's blended with a pigment-rich, long-wearing hue for colour and comfort in one!

Simply apply as you would a potted lip balm by rubbing your index finger in the pot and letting the warmth of your fingers slowly melt the natural ingredients in the lip tint. Then, starting in the centre and working outwards, dab into your lips. Simply repeat the process to build up the colour strength, or go for a one-layer look for a gorgeous lip gloss. And the next step can be to just add the remining one on to your cheeks for that flushed look.

Choosing a natural lip and cheek tint has the added benefit of allowing you to reapply your lipstick throughout the day while knowing that you're only using the best organic beauty components on your skin.

Benefits of Lip & Cheek Tint:

Lip and cheek tints can be used in a variety of ways: As the name says, this product may be used as both lipstick and blush. In addition, this product's lightweight mousse texture makes it extremely easy to use for lengthy periods of time. And there is more to it. Here are some additional ideas for how to apply this lip and cheek tint.

1. Use Lip & Cheek Tint Just Like a Regular Lipstick

First and foremost, it can be used as lipstick. The creamy, highly pigmented consistency glides effortlessly over the lips and leaves a comfortable matte feel, distinguishing it from most lipsticks. The applicator provides precision, and the large range of colour selections ensures you'll find one to suit any mood or occasion.

2. Use Lip & Cheek Tint Like a Blushing Liquid

The second way to use this product is as a cheek tint or liquid blush. Apply a tiny quantity of product to your cheeks and blend it in for a natural look. When you wish to create a monochromatic look or run out of your favourite blush, this is the product.

3. Lip & Cheek Tint is the Most Effective Ways for Contouring

Liquid makeup is easier to deal with because it produces the most natural results. You'll surely discover a contouring hue for yourself because this lip and cheek tint comes in so many different shades. Apply a small quantity to the back of your palm, blend with a makeup sponge, and contour your face.

4. Lip & Cheek Tint Can Also be Used as Eye Shadow

If you can't locate an eyeshadow to match your lipstick, dab two little dots of your lip and cheek tint on both your eyelid and just blend them out. This technique is the best when you are trying to achieve that monochromatic effect. In addition, your eyeshadow will stay put for a longer period of time because lipsticks are long-lasting.

5. Shockingly, Lip & Cheek Tint can be Applied Across your Brows

Now, this isn't something you expected to happen, did it? You can also use dark brown lips tint to fill in your brows because they are long-lasting and usually waterproof! However, use extreme caution and only a small amount of the product.

For optimal results, use an eyebrow brush to apply it. Remember to use a spoolie to evenly distribute the product on your brows to make your brows look more natural.

If you don't want to wear bright lipstick, lip tint for stains is a great alternative. The tint and stain just as they describe, but it's really subtle and not overpowering. Lip stains have dominated the Korean beauty scene for years due to their lightness and resistance to slipping. Finally, a product that stays put when I sweat and is light and airy.

Popular Searches:

Lip Tint | Cheek Tint | Eye Tint | Lip Stain | Cheek Stain | Lip Gloss | Lip Blush | Cheek Tint Liquid | Cheek Tint Makeup | Cheek Tint For Oily Skin | Eye Tint Liquid Eyeshadow | Lip Tint For Girls | Eye Tint EyeShadow | High Pigment Color | Paraben-Free Lip Tint | Non-Drying | Highly Blendable Formula | Long-Lasting Lip and Cheek Tint
See All Ingredients

| Ingredient | Ingredient Type | Source | Benefit |
| --- | --- | --- | --- |
| Carthamus Tinctorius (Safflower) Oil, | Natural | Sunfllower | Emollient, lip nourishment. |
| Sorbitan Olivate, | Natural | Plant | Humectant, Moisturising |
| Ricinus Communis (Castor) Seed Oil, | Natural | Castor | Emollient |
| Vitus Vinifera (Grape) Seed Oil, | Natural | Grape | Soften lips, Moisturising |
| Punica Granatum (Pomegranate) Oil, | Natural | Pomegranate | Nourishment, |
| Tocopheryl Acetate (Vitamin E), | Natural + Synthetic | Lab Synthesized | Anti-oxidant |
| Ecocert Approved Organic Pigments & Oxides. | Natural + Synthetic | Lab Synthesized | lip Pigments. |