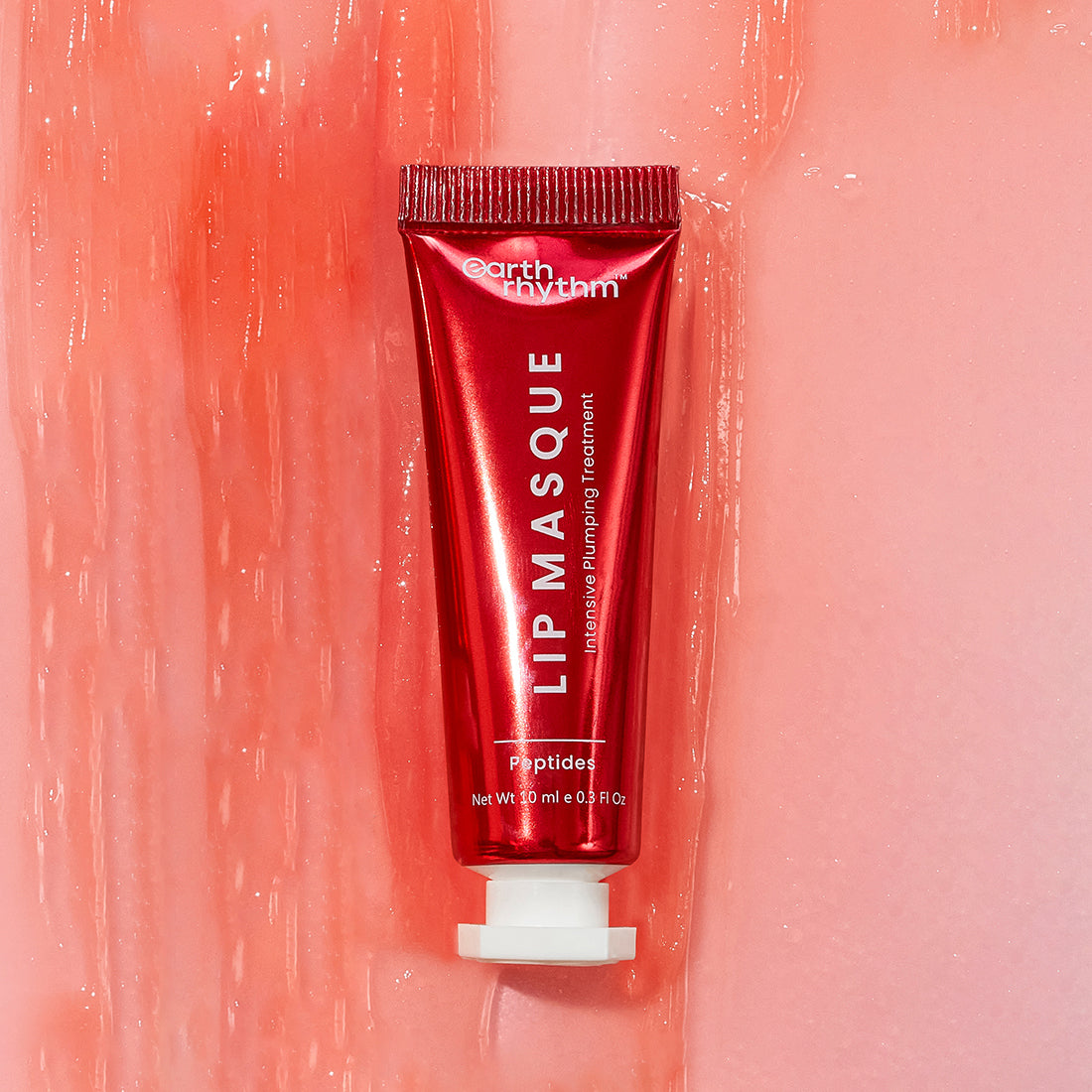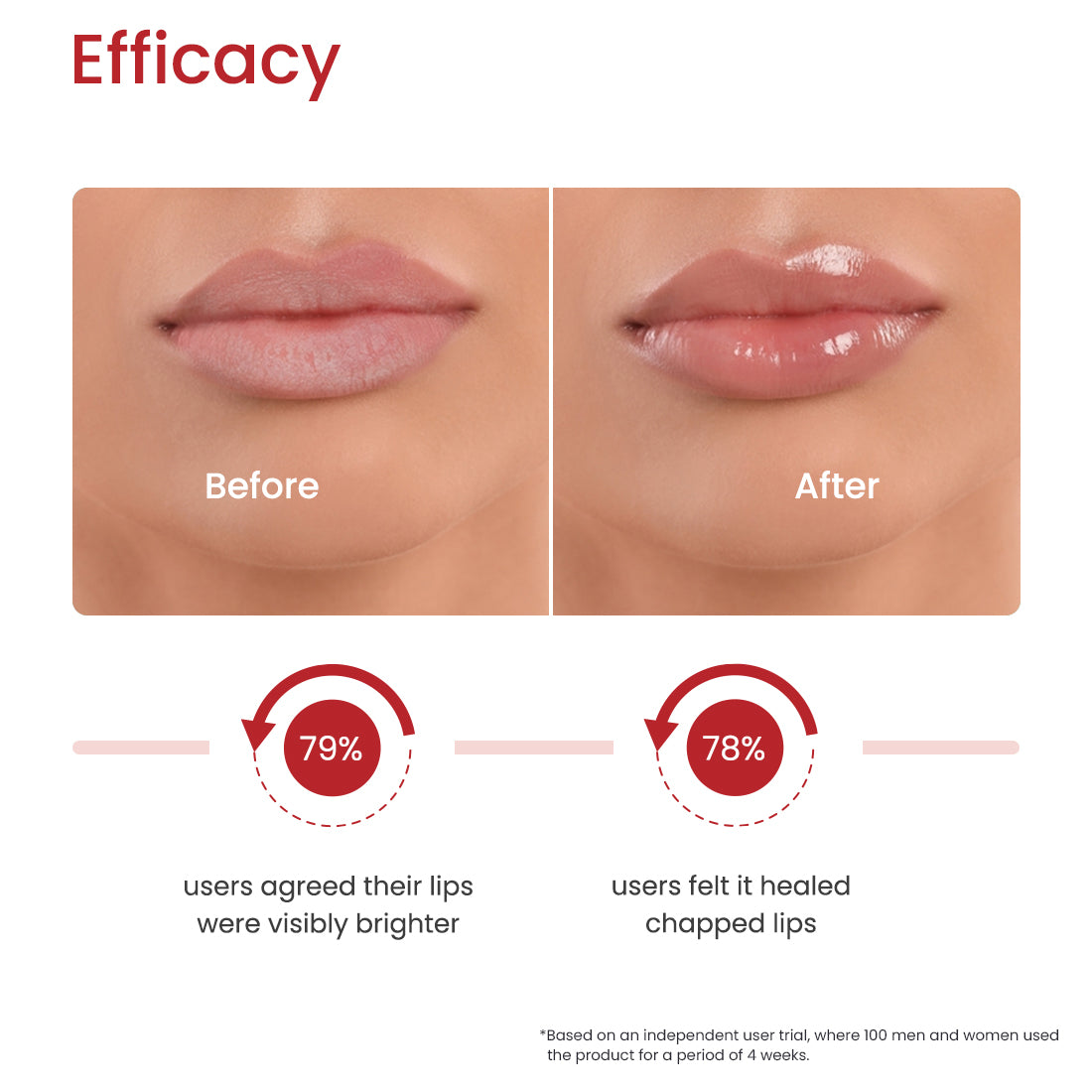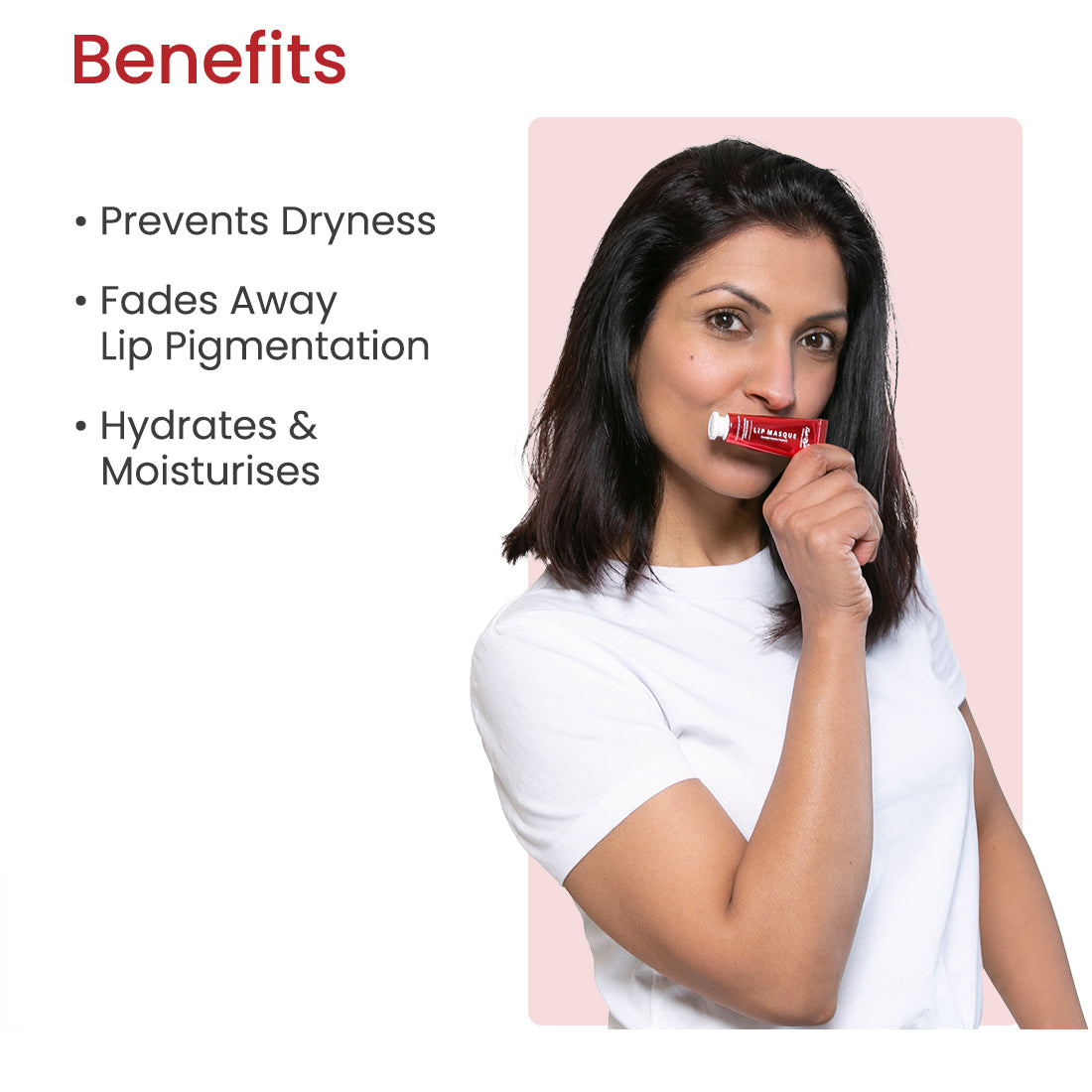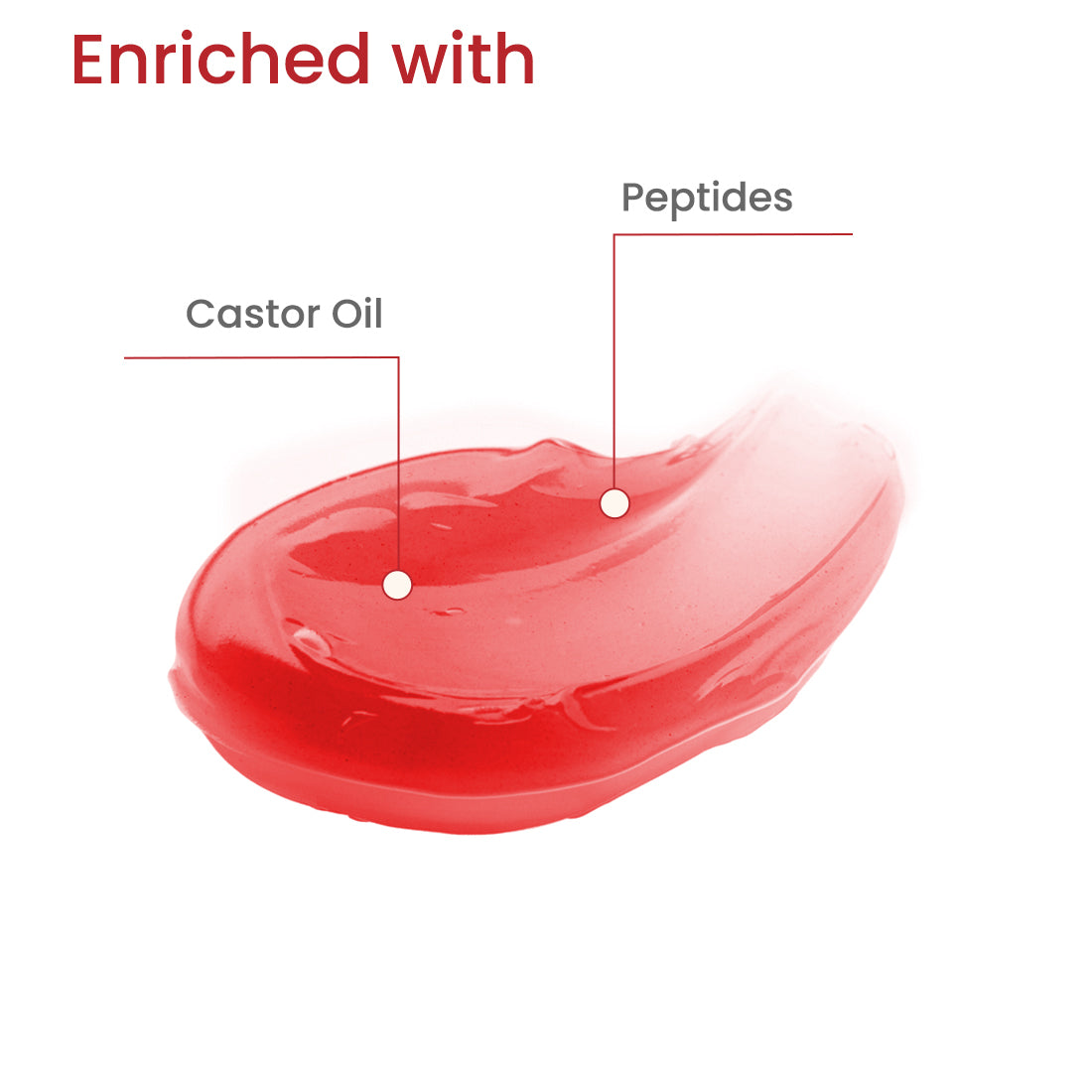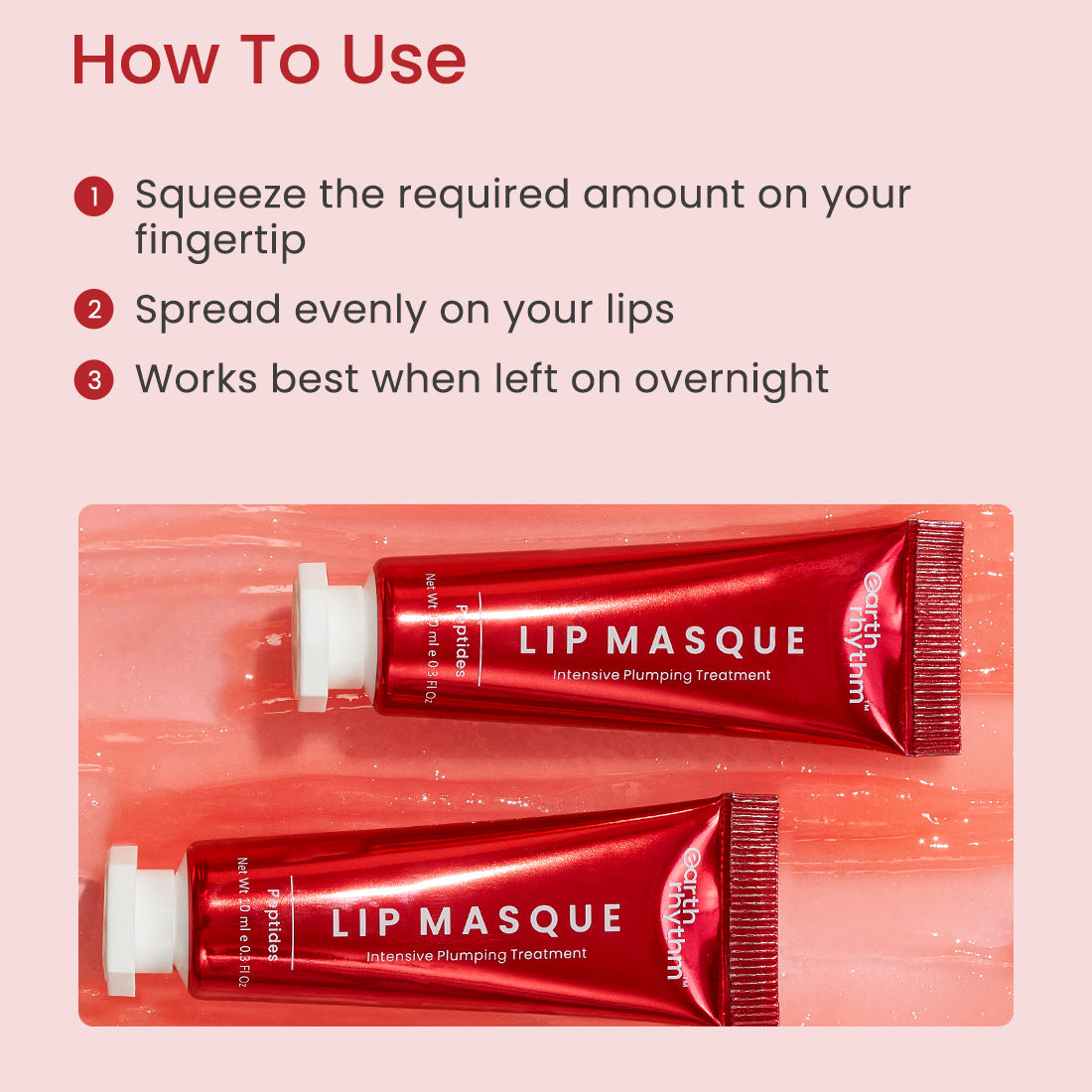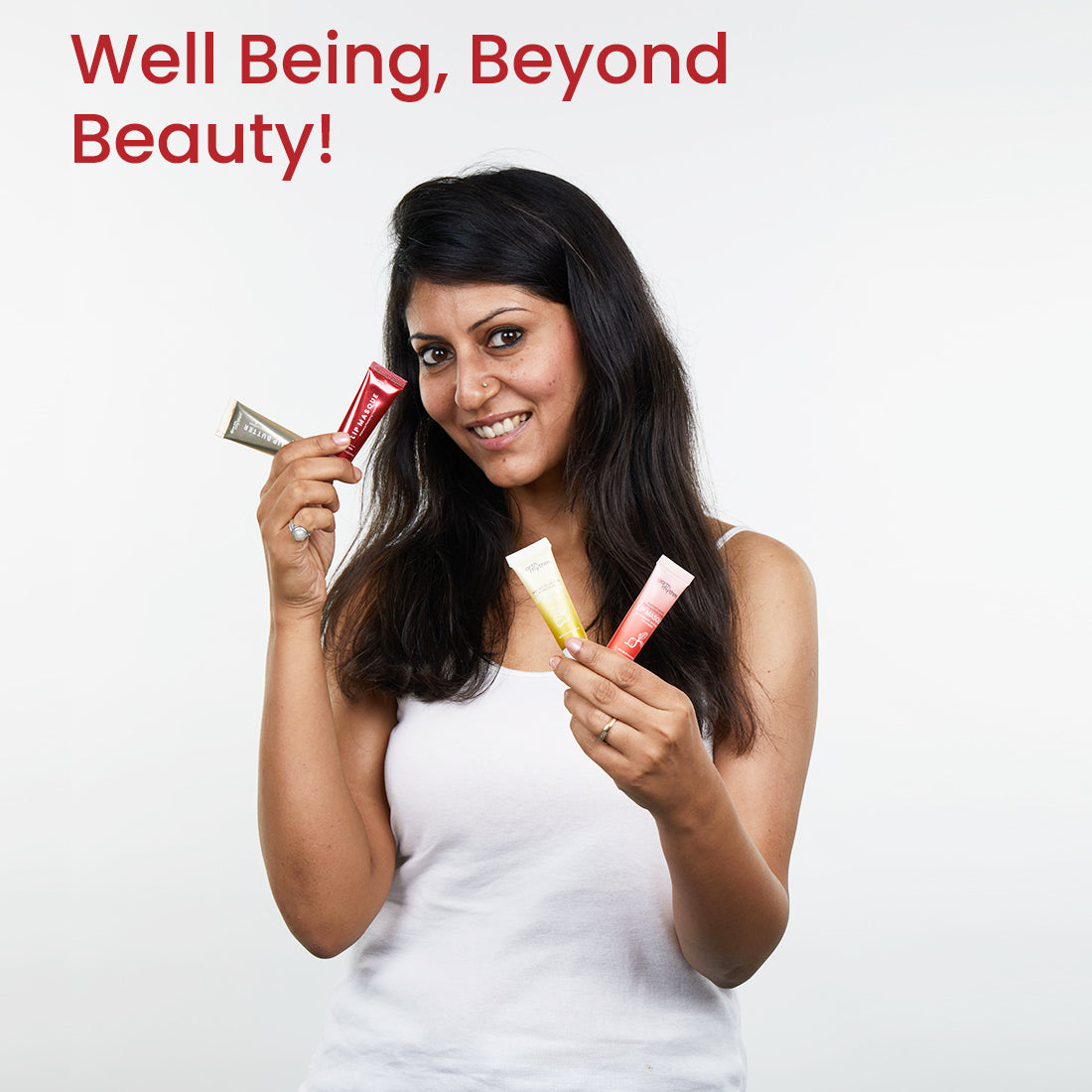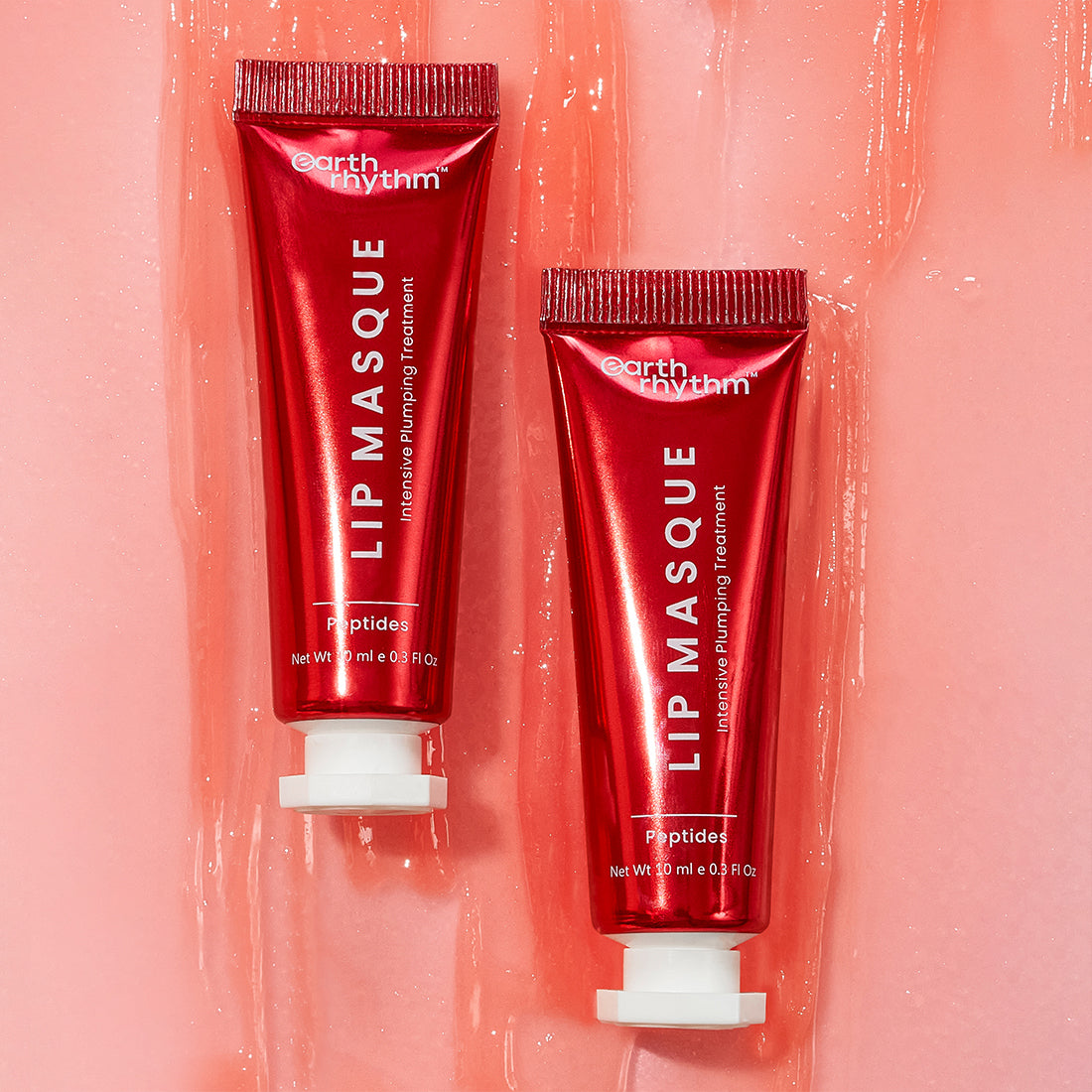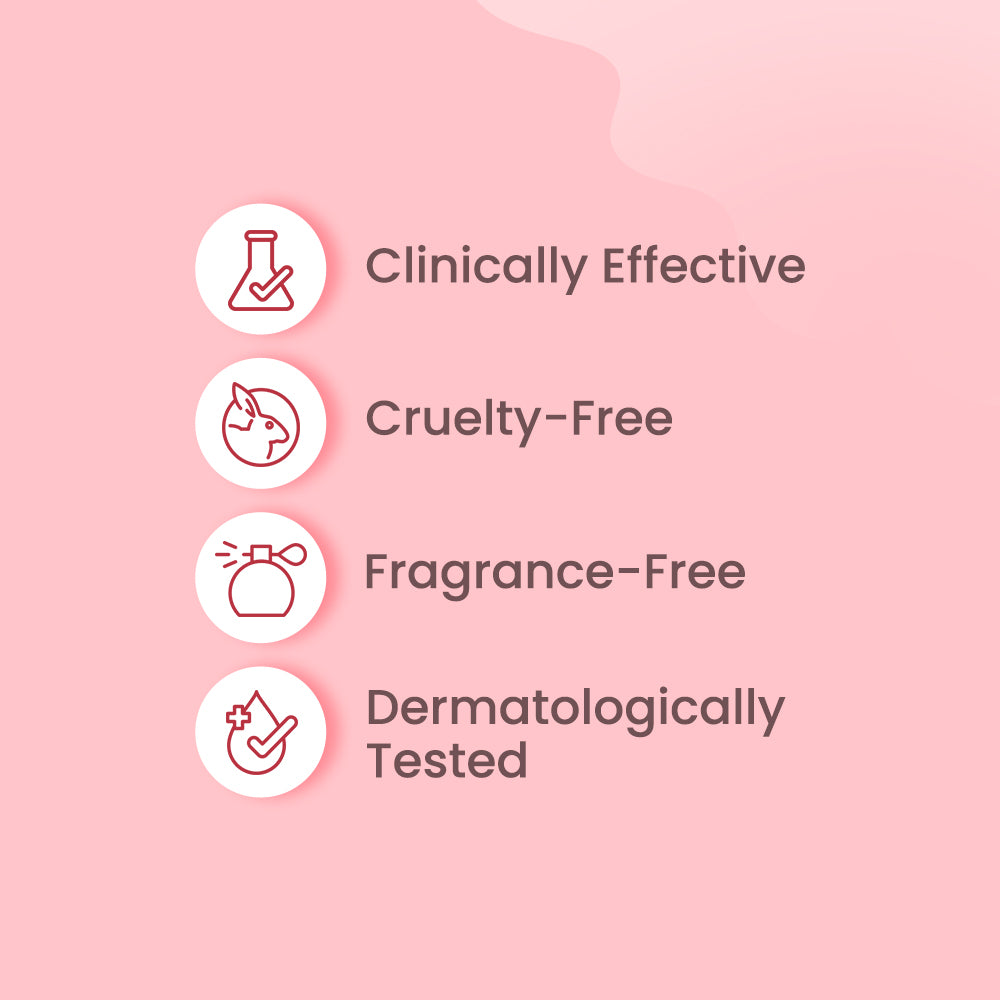 LIP MASQUE - PEPTIDE
Fades Away Pigmentation + Plump Lips + Heals Dry, Chapped Lips
M.R.P.

Sale price

₹149.00
M.R.P.
Regular price

₹299.00
(/)
Inclusive of all taxes. Shipping calculated at checkout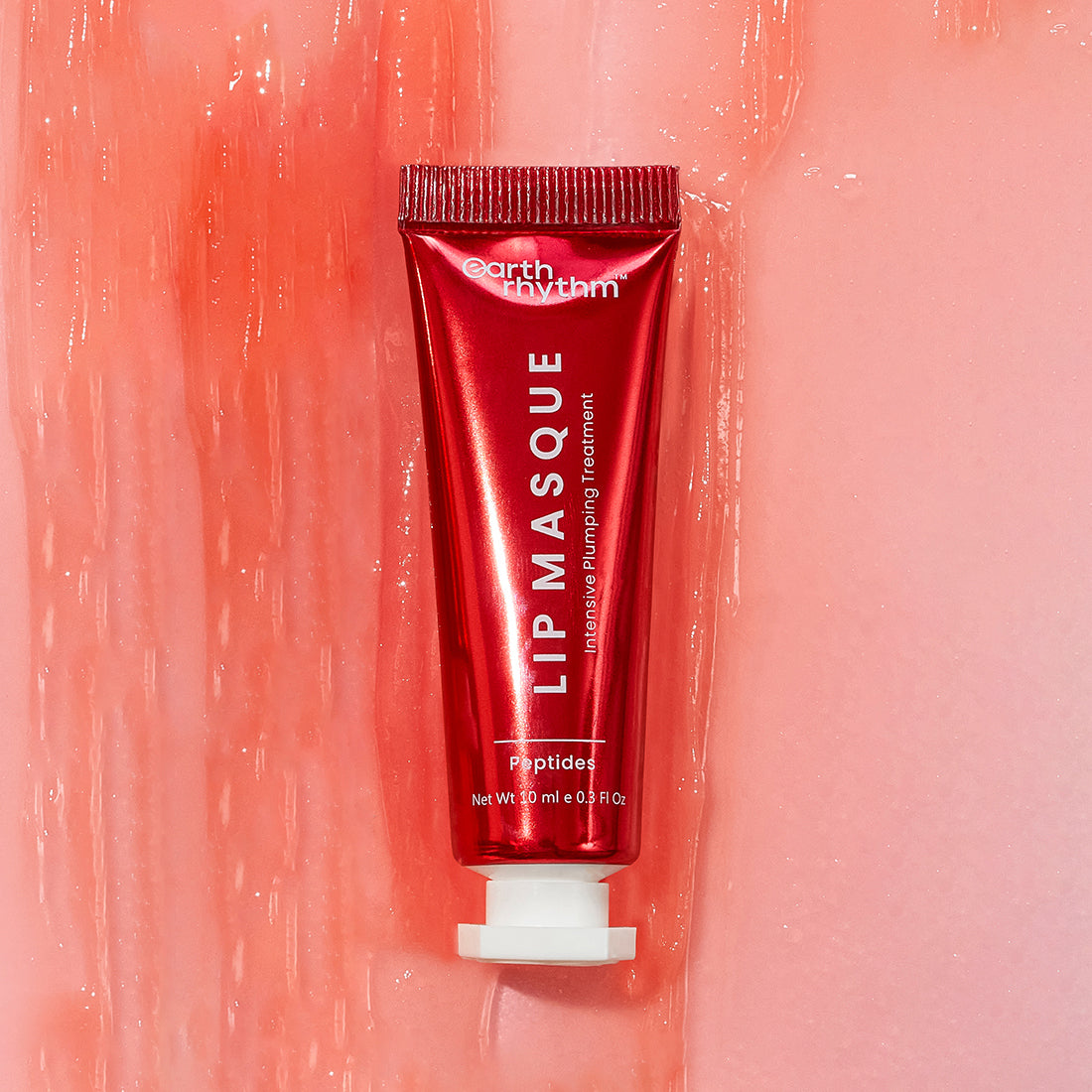 LIP MASQUE - PEPTIDE
M.R.P.

Sale price

₹149.00
M.R.P.
Regular price

₹299.00
Choose options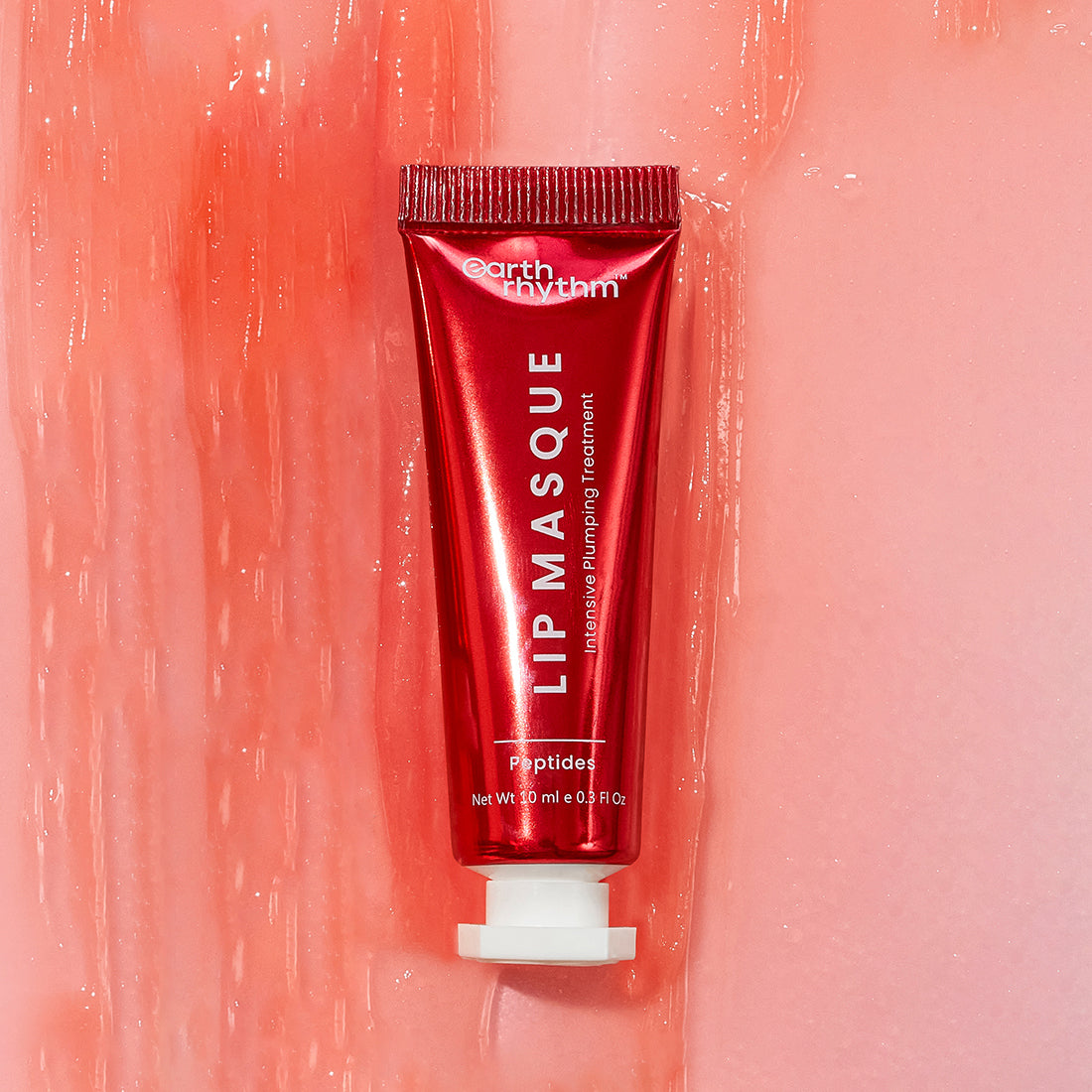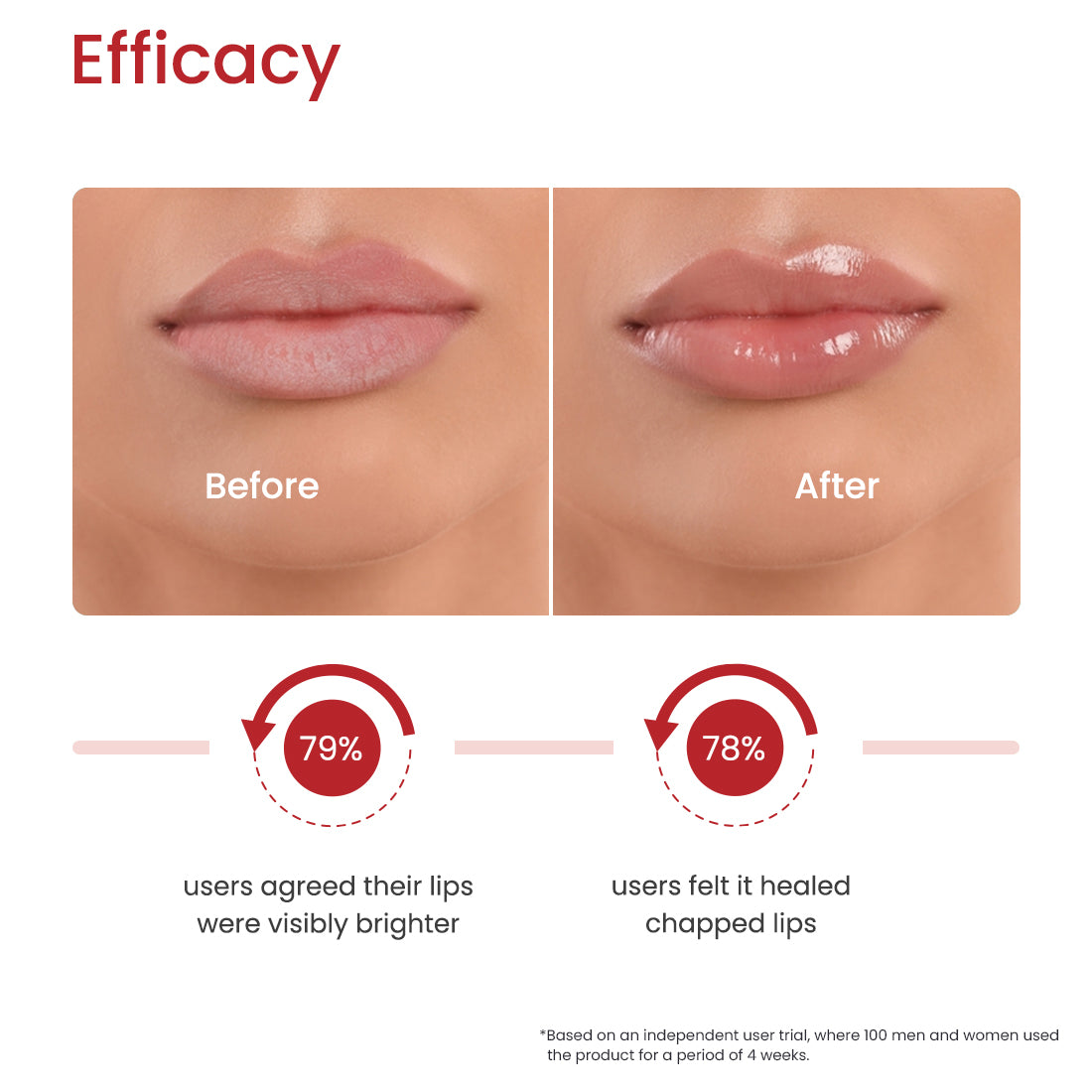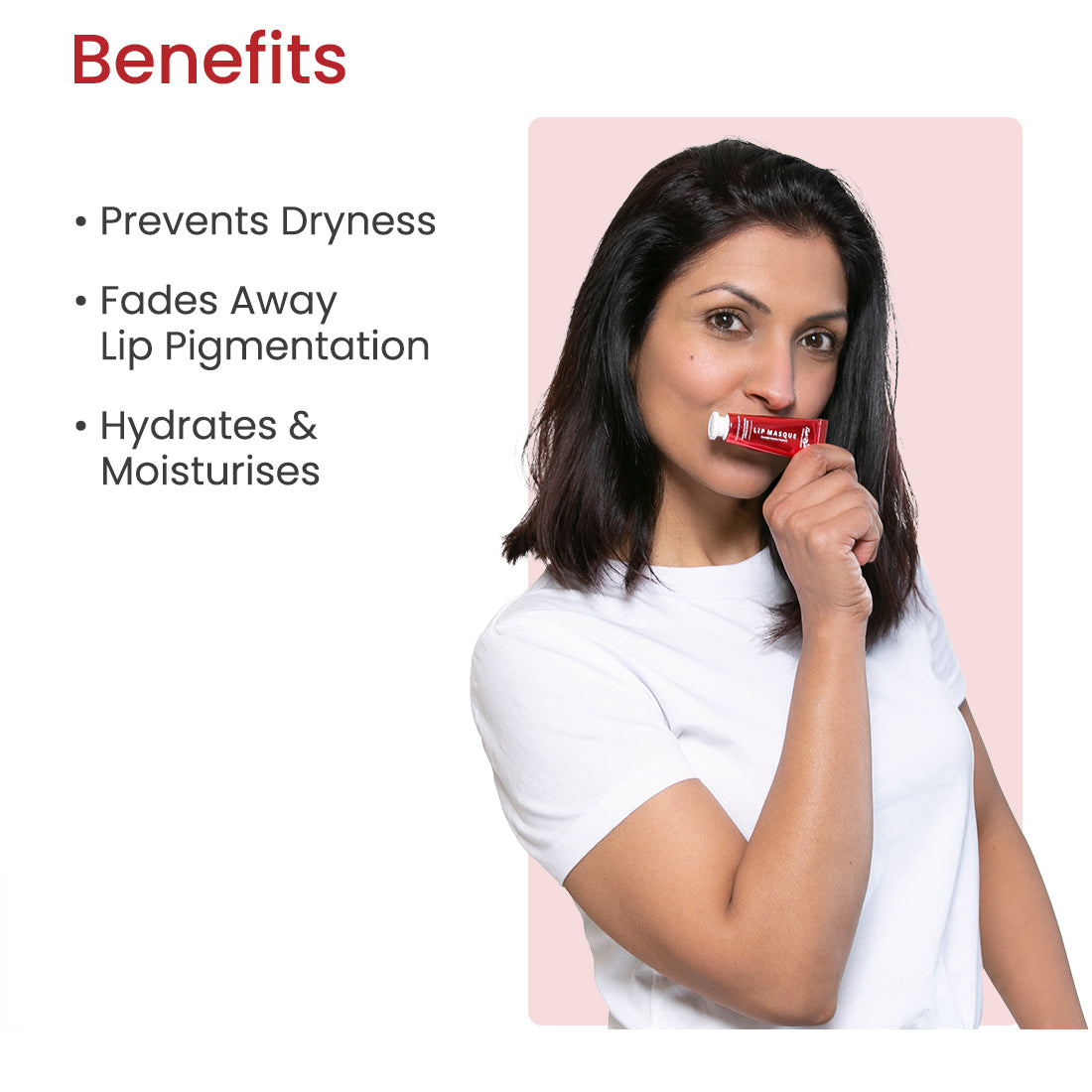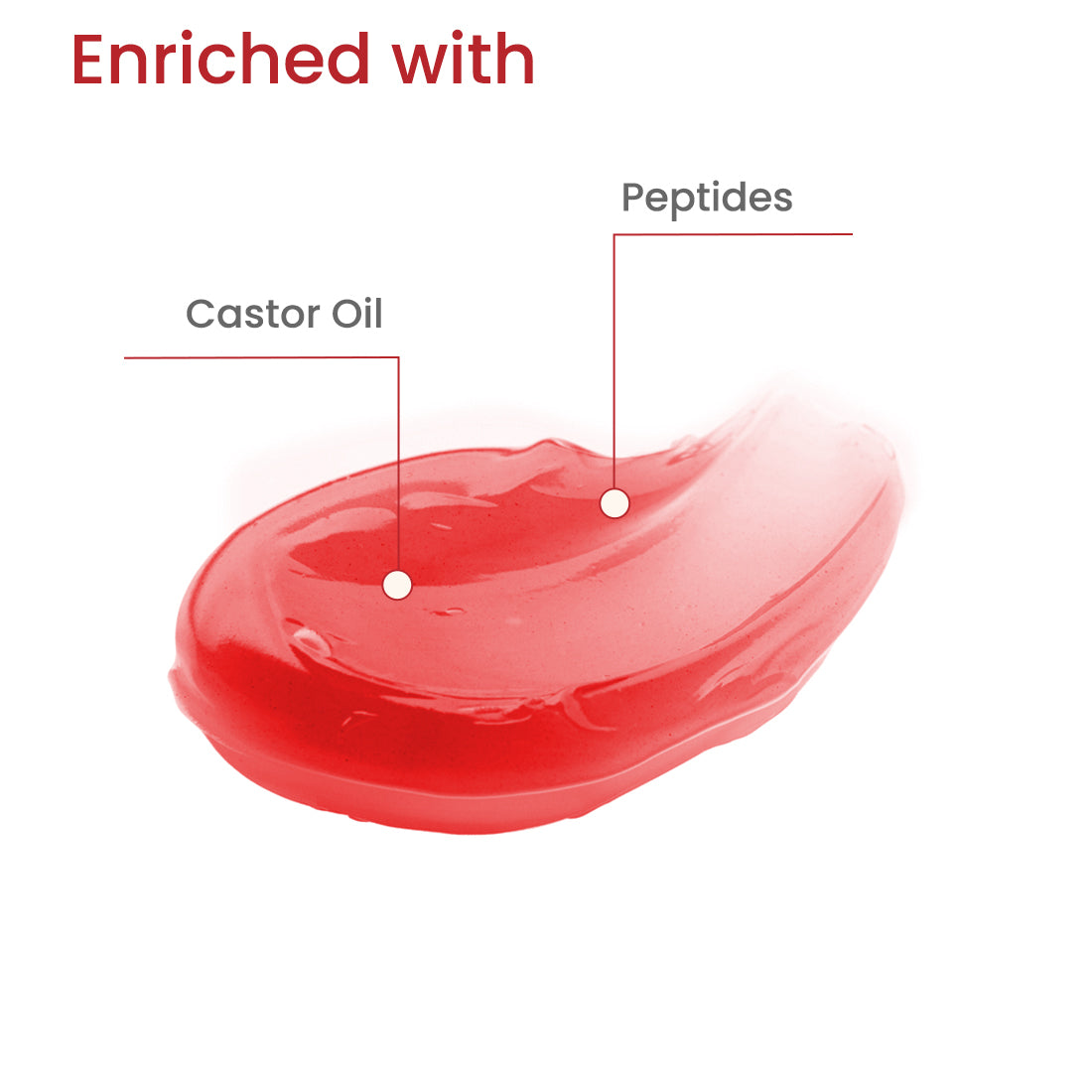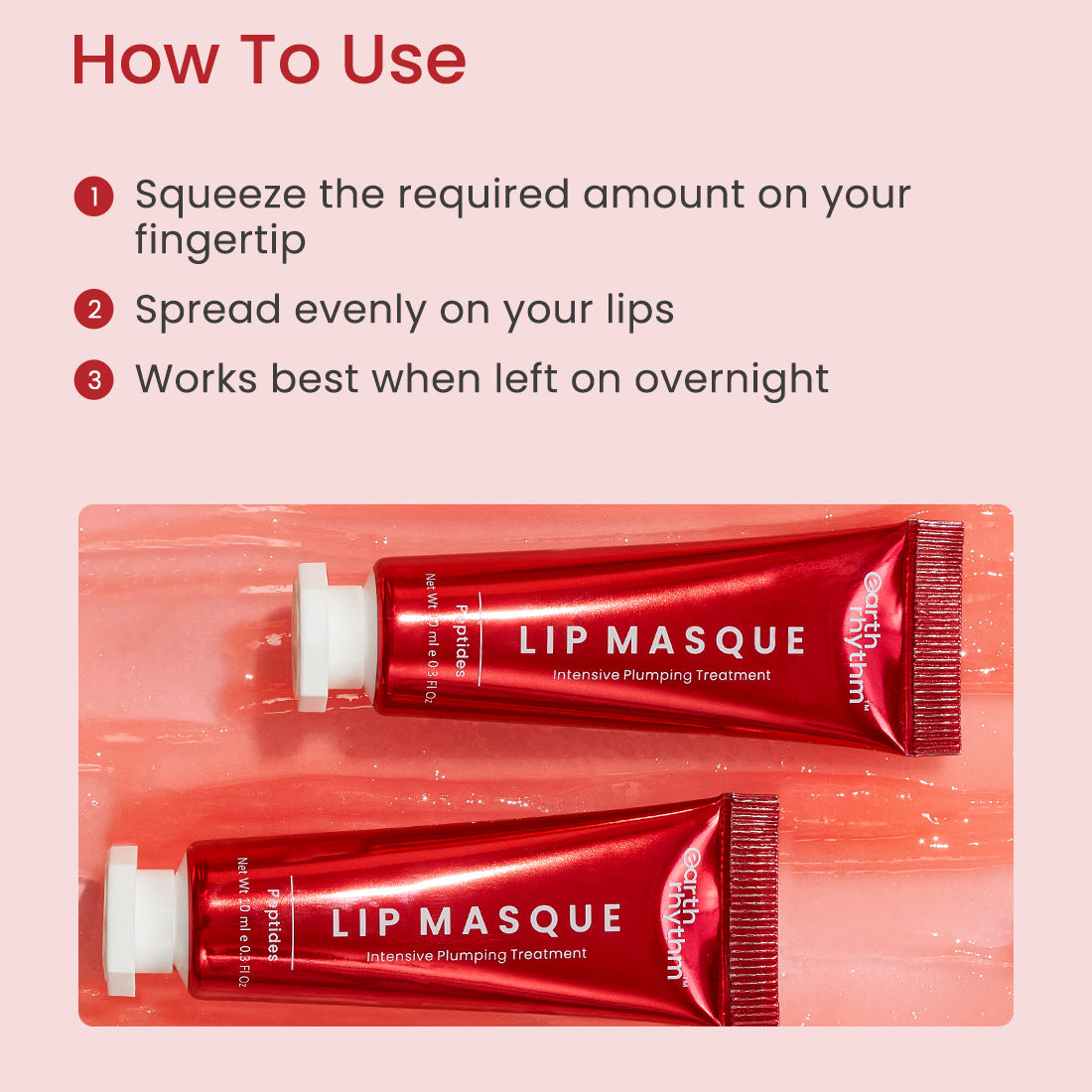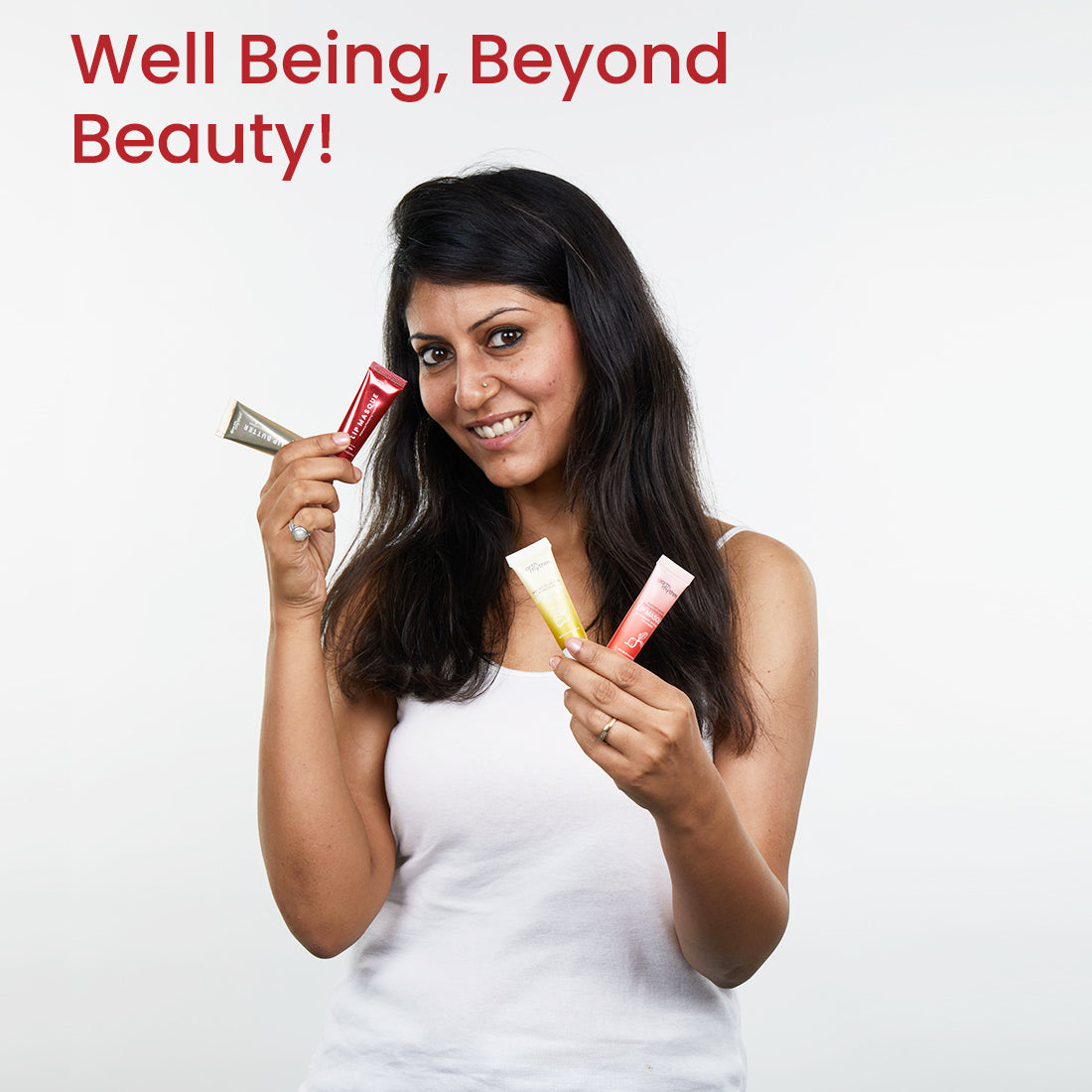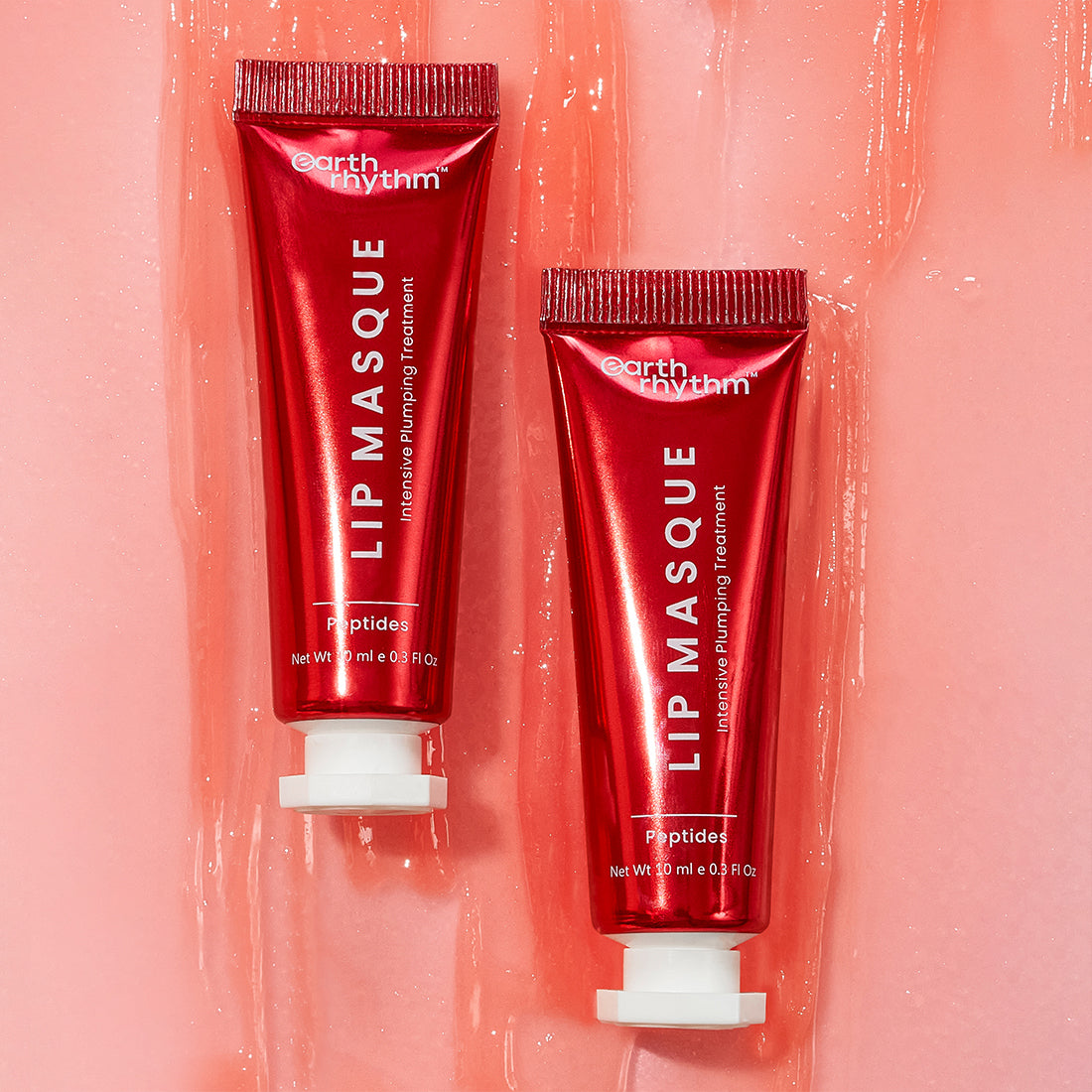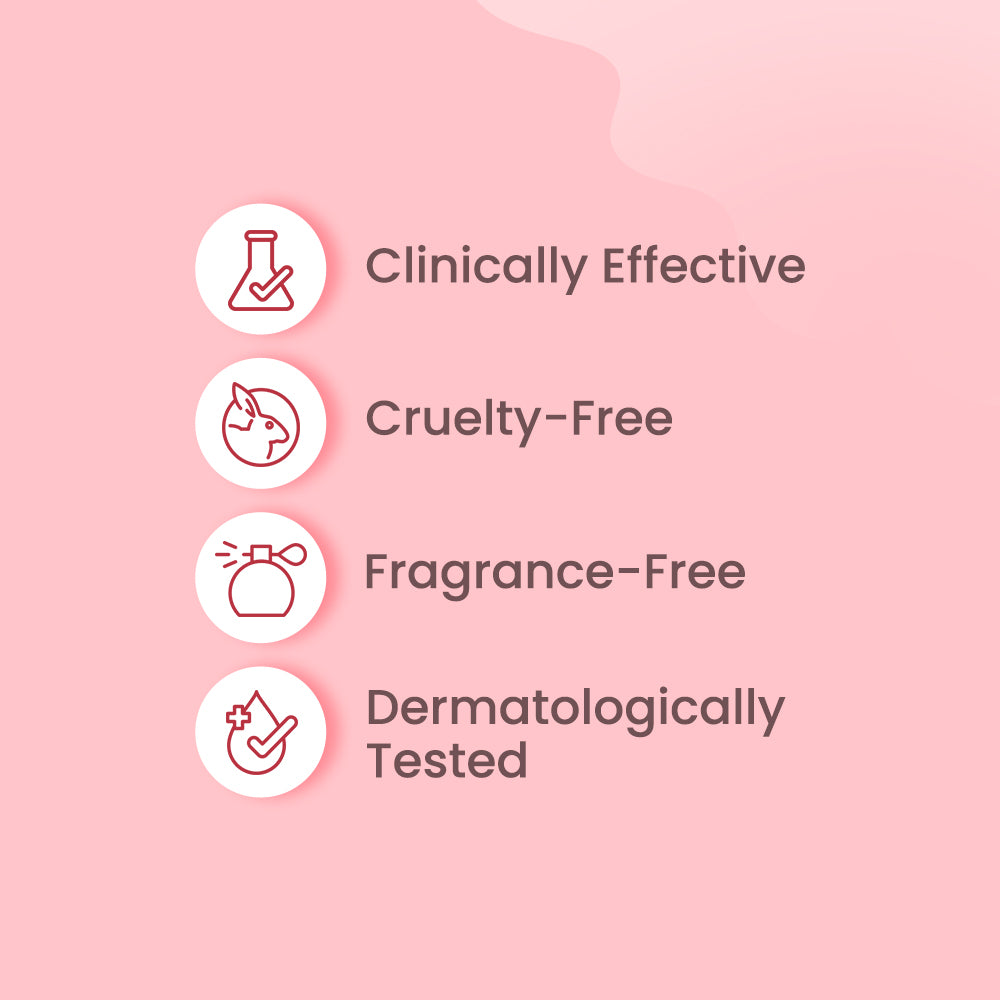 TAMANU FACIAL OIL
Reduce Pigmentation + Fades Acne Scars + Diminishes Fine Lines
M.R.P.

Sale price

₹179.70
M.R.P.
Regular price

₹599.00
GINSENG & ACAI BODY YOGURT
Makes Skin Plump + Moisturizes Skin + Increases Collagen Production
M.R.P.

Sale price

₹173.70
M.R.P.
Regular price

₹579.00
DRY & FRIZZY HAIR CARE KIT
Restore Hair Moisture + Tame Frizz + Deep Conditions Hair + Maintain Hair Growth
Sale price

M.R.P.

₹916.00
M.R.P.
Regular price

₹1,832.00
More Information

Overnight Peptide Lip Mask For Dry Chapped Lips

Nobody wants to cope with a chapped, parched pout. So while you may make it a point to keep lip balm on hand, your pout may require a little additional TLC from time to time to look and feel its best. If you're as obsessed with skincare as we are, you've probably heard about the lip mask.

A lip mask is a gel mask that is applied to your lips and left on for a specific amount of time. Some lip masques are meant to be worn overnight, while others are meant to be worn for a short amount of time, such as fifteen minutes.

A lip mask for dry chapped lips hydrates your lips while also making them appear fuller and plumper. Although not technically a mask, the term has come to refer to any product that you leave on your skin for an extended period of time. They're similar to lip balms in that they're easier to apply, more concentrated, and last longer.

Lip masks are often constructed of a thick hydrogel that has been saturated with serum. To fully benefit from the quality of the lip mask, you must lie down and rest while applying it. You must also refrain from speaking while wearing the mask.

Does Lip Mask Actually Work?

You might be thinking that lip masks aren't worth adding to your arsenal because there are so many beauty products that promise to hydrate your lips. We're here to tell you that isn't the case. Lip mask for dry lips should be a part of everyone's habits.

As previously stated, these skincare products go above and beyond to offer your lips the necessary moisture. Lip masks can also help pick up the slack if you live in a cold, dry region or are simply prone to dryness.

How often Should You Use a Lip Mask?

Unlike other skincare masks, which should only be applied every two to three weeks, most lip masks can be used every day. Lip masks provide long-lasting moisture and nourishment, so you don't have to be concerned about side effects. To obtain the greatest results, you'll want to make sure you follow the instructions for the lip mask for dry lips you're using.

How to Use Peptide Lip Mask?

You can use a cream or a sheet lip balm, depending on the type of lip mask you're employing. Apply a cream-based lip mask all over your lips at night if you're using one.

Then, gently clean your lips the next morning using a cotton pad. If you're using a lip sheet mask, carefully apply it to your lips and leave it on as directed on the label. Remove the lip mask gently and pat the remaining serum on your lips until completely absorbed.

Benefits of Using Peptide Lip Mask

The application of a lip mask is similar to that of a lip balm, but the technique is different. Lip masks are also made to last a long time. In the winter, you may find yourself reapplying lip balm every hour or so.

Lip masks, on the other hand, are typically applied twice or three times per week. You may need to apply them more frequently if you have especially dry lips or live in a cold, dry region. Lip masks have been found to be effective in situations where conventional lip balm just cannot keep up. Lip masks are also less expensive than applying balm on a regular basis.

Lip masks for pink lips, like face masks, are very calming and luxurious for many people. You also don't have to be concerned about forgetting your lip balm.

Lip mask for softer lips prevents lips from drying out and chapping, especially in the winter. They also make your lips look plumper in a more natural way than lip liner, especially shortly after wearing the mask. In addition, they can aid in the reduction of age indications caused by the thinned skin on your lips.

Other benefits include:

-Lip Mask Smoothens Lips

-Lip Mask Moisturizes the Lips

-Lip Mask Hydrate the Lips

-Lip Mask Soften the Lips

-Lip Mask Glow your Lips

-Fades Away Lip Pigmentation

-Heals Chapped Lips

Earth Rhythm Peptide Lip Mask Ingredients

All of Earth Rhythm's products are manufactured with all-natural components and cruelty-free making it an organic lip mask. For example, this lip masks includes Peptides, which is recognized for its bleaching characteristics and helps make the lips appear naturally pink and rosy. In addition, provides a boost of antioxidant protection and aids in the natural and safe fading of lip pigmentation.

The active element is an oil-based activity that has been concentrated using the unique Oléo-éco-extraction green technique. Product claims include moisturising and enhancing lip volume, giving the lip area a naturally firmer and fuller look, restoring lip contour and definition, and reinforcing the hydrolipidic coating. The Vivo and in tubo testing backs up these claims.

If you have dry, chapped lips, incorporating a peptide lip mask into your daily routine can be a far more convenient solution than carrying lip balm with you wherever you go. Lip masks are effective, convenient, and provide long-lasting hydration to your lips, assisting in the healing and prevention of chapped lips. In addition, they're simple to use and apply peptide lips mask, and they should be included in a cosmetic routine that also includes lip scrubs and, of course, your favourite lipstick.

Peptide lip mask for smoother lips will nurture your lips overnight as you get some beautiful rest. When you wake up, your lips will be smooth, supple, and plumper, thanks to the carefully selected natural components. Then, it's time to show off that flawless pout.

Popular Searches:
See All Ingredients

| Ingredient | Ingredient Type | Source | Benefit |
| --- | --- | --- | --- |
| Ricinus Communis (Castor) Seed Oil, | Natural | Castor | promote hydration. |
| Beeswax, Copernicia Cerifera (Carnauba) Wax, | Natural | carnauba | emulsifying, thickening, softening, and emollient properties |
| Ascorbyl Palmitate, | synthetically derived from natural sources | Lab Synthesized | antioxidant properties. |
| Helianthus Annuus (Sunflower) Seed Oil, | Natural | sunflower | Tickening, softening, and emollient properties |
| Simmondsia Chinensis (Jojoba) Seed Oil, | Natural | jojoba | Emollient properties |
| Punica Granatum Flower Extract, Polyglyceryl-3 Diisostearate, | synthetically derived from natural sources | Lab Synthesized | Immediately gives lips a naturally firmer and fuller look by plumping and repairing |
| Tocopherol, | synthetically derived from natural sources | Lab Synthesized | Anti-oxidant |
| Olea Europaea (Olive) Leaf Extract. | Natural | Oilve | Emollient properties |
Super glossy and hydrated takes care of chapped and dry lips. Minus point is that the smell is bad. Or else it's good to re purchase again.
Well I started seeing difference after a week of use. It is definitely good.