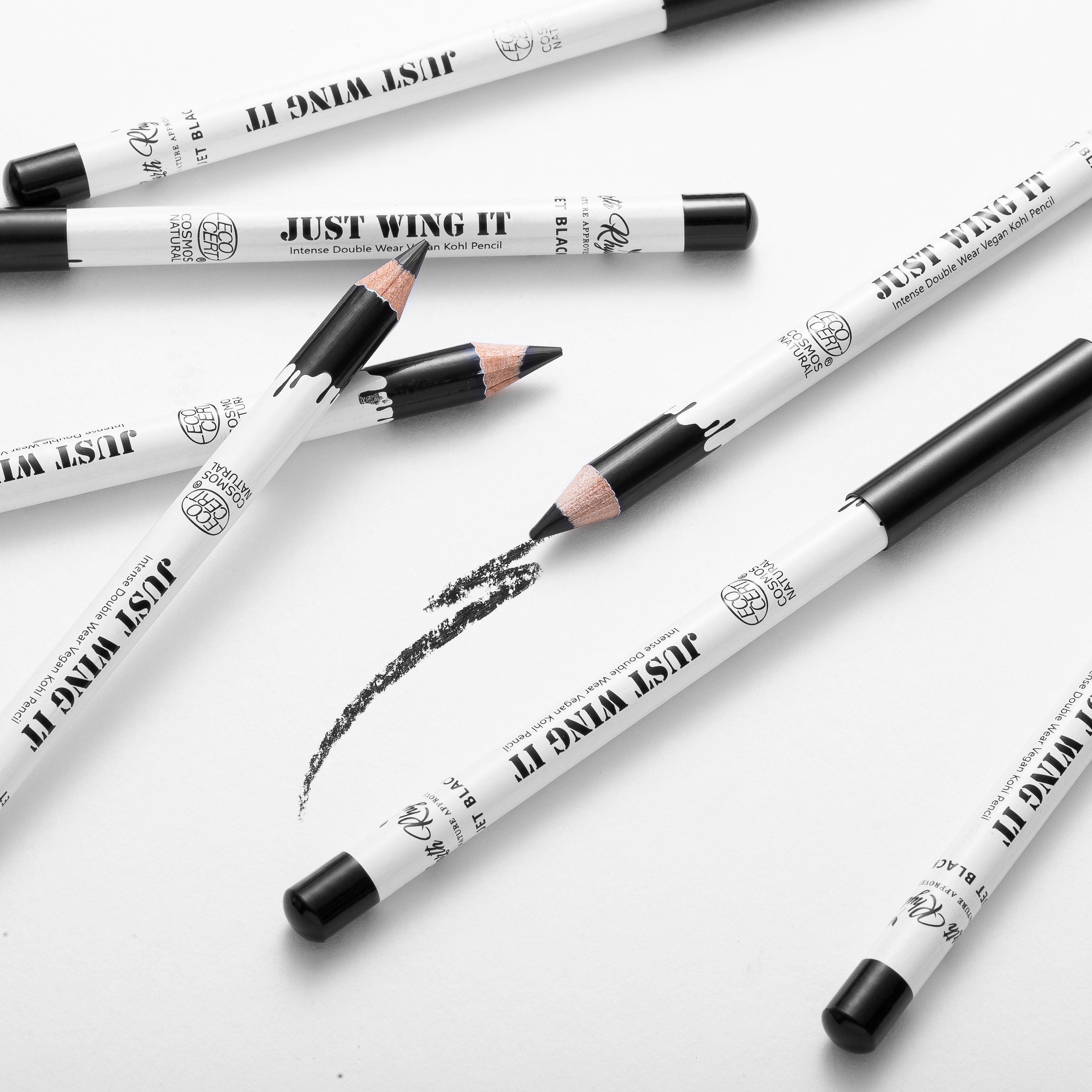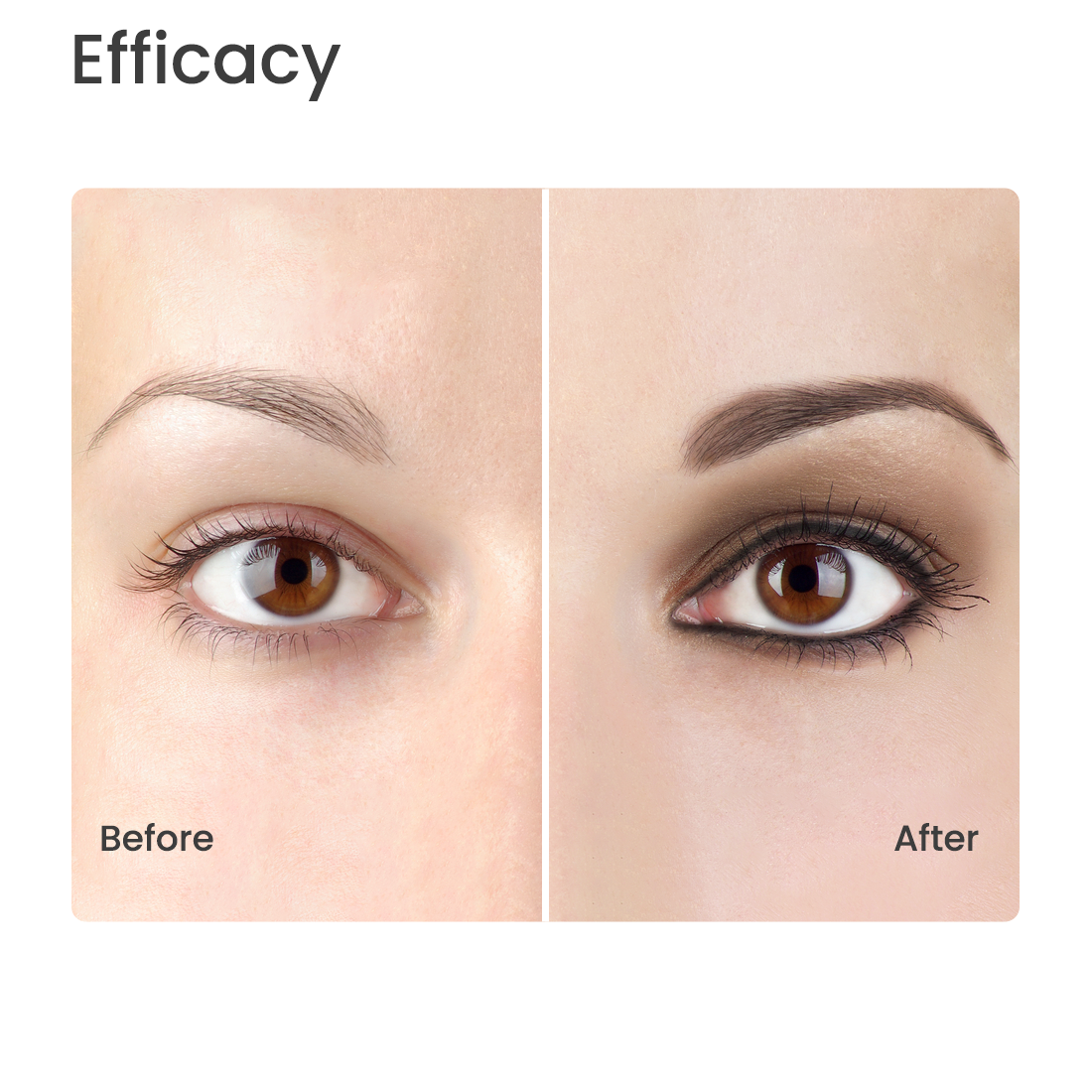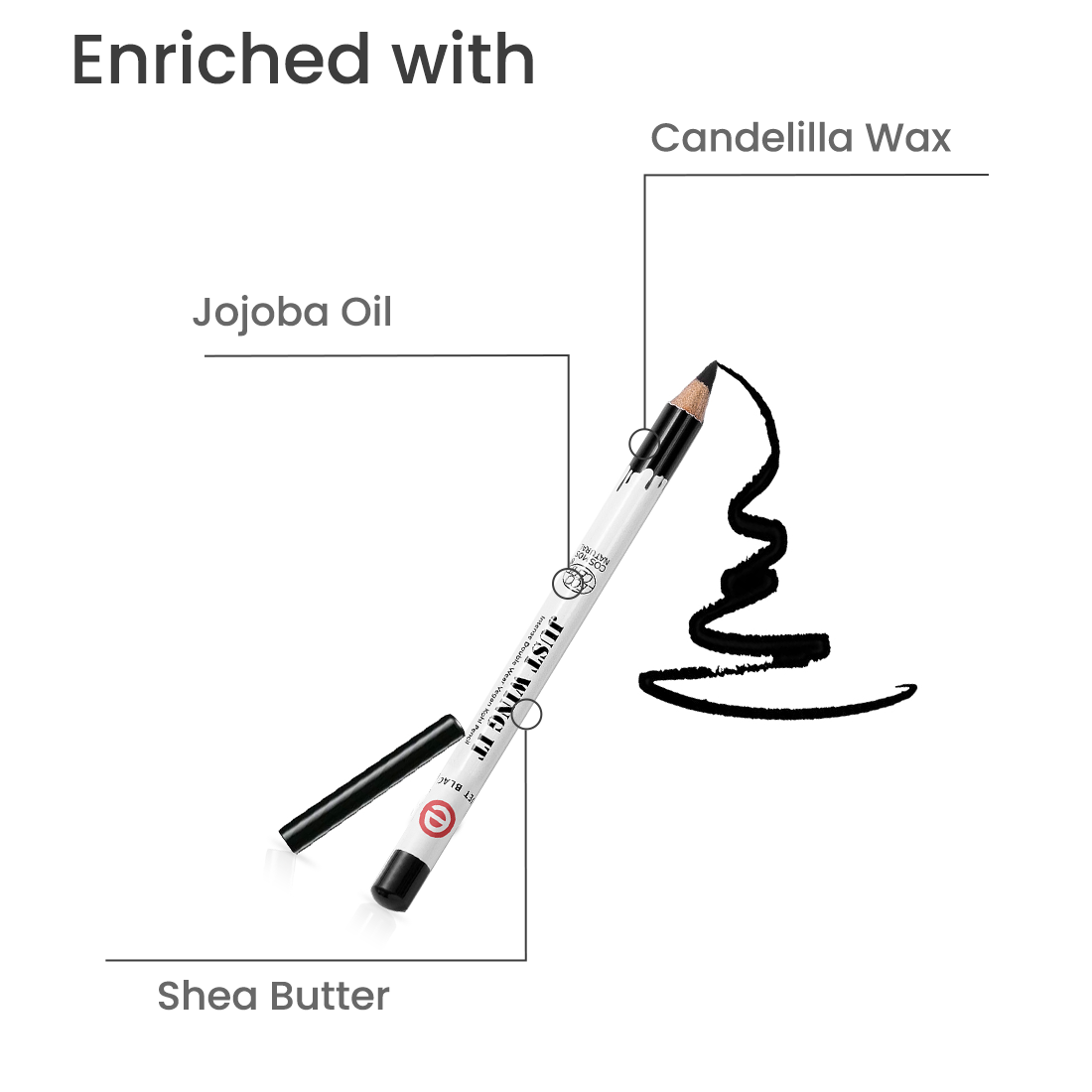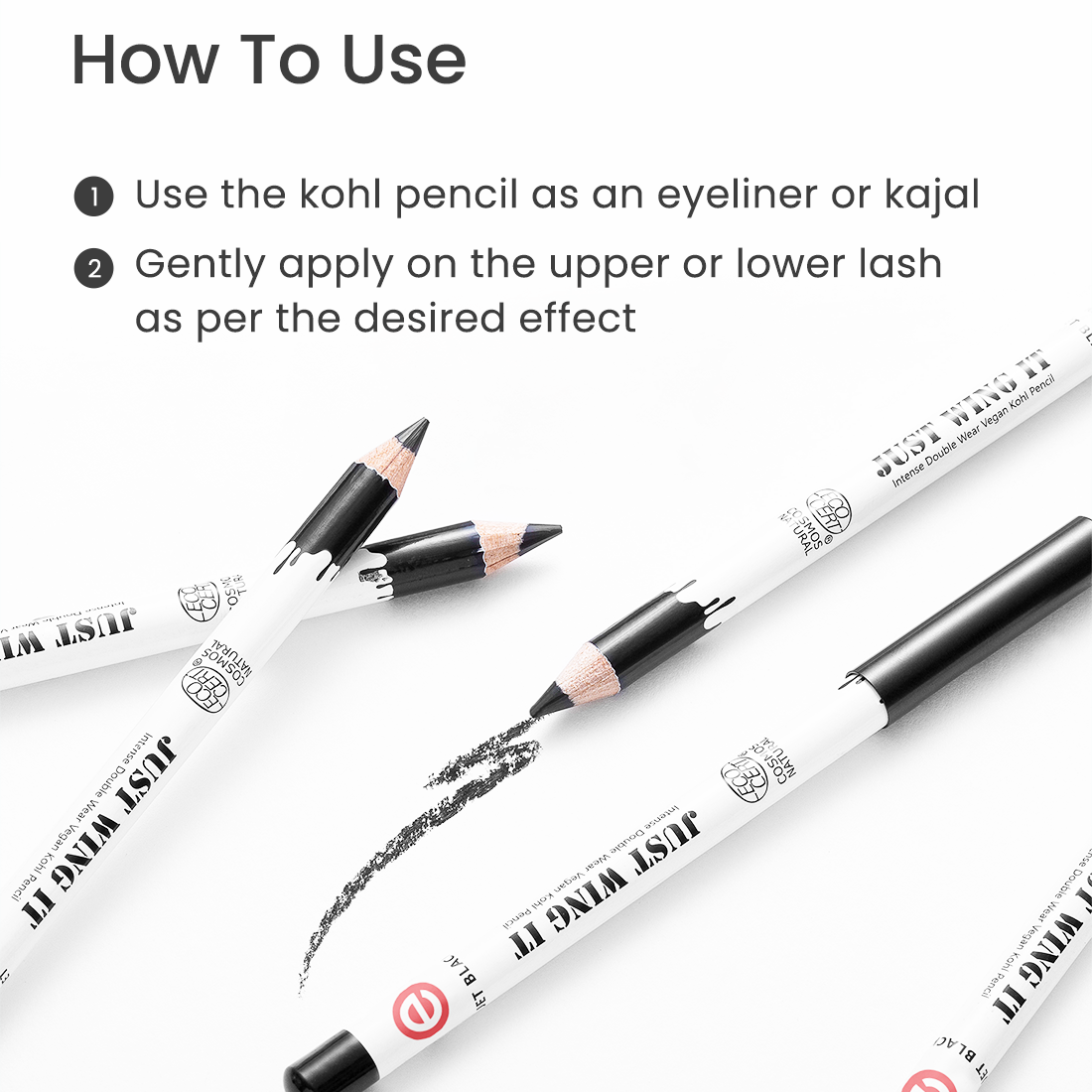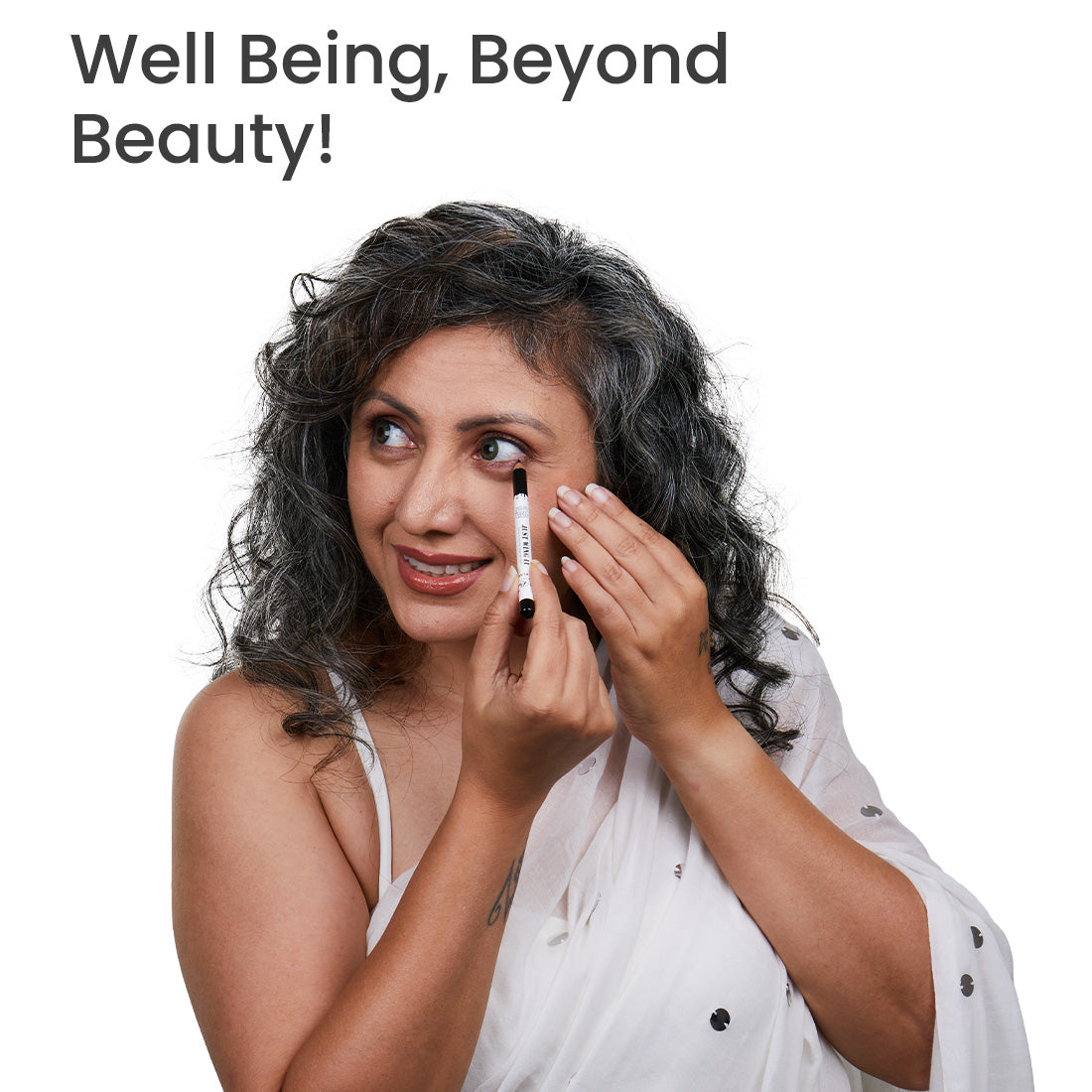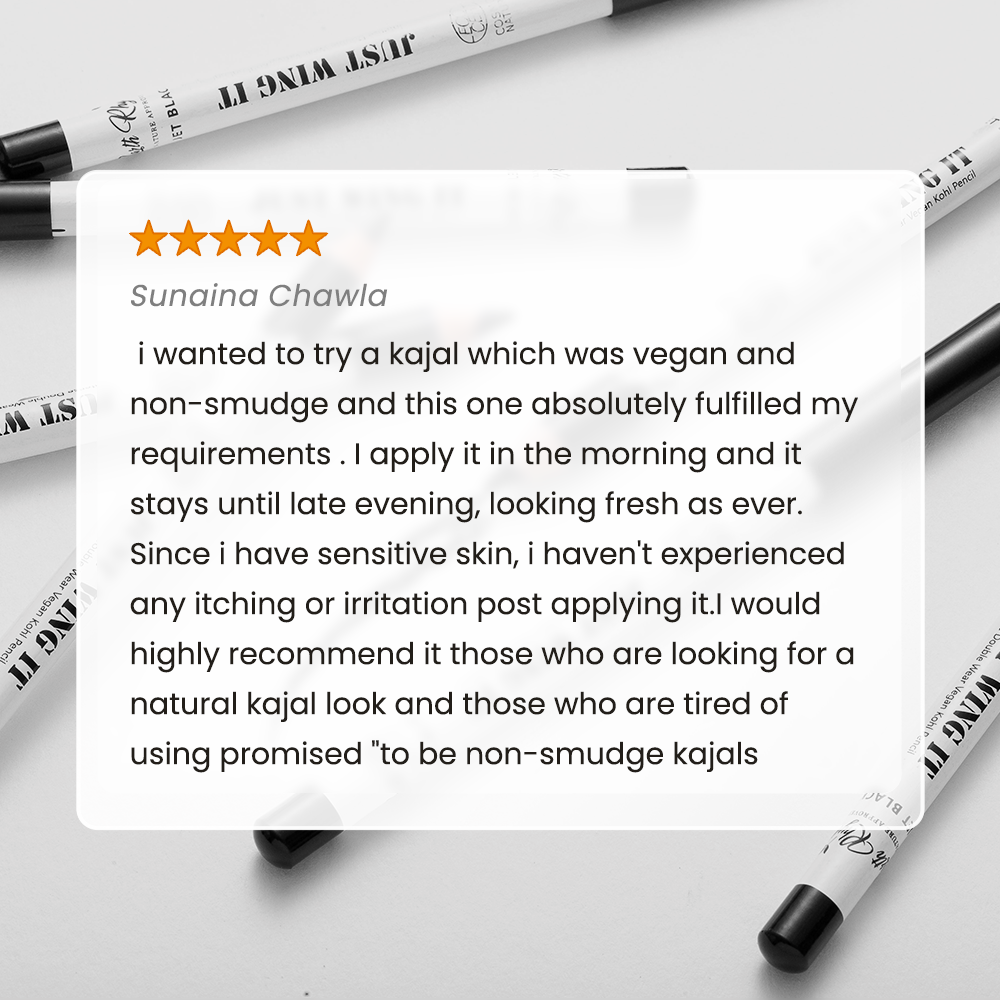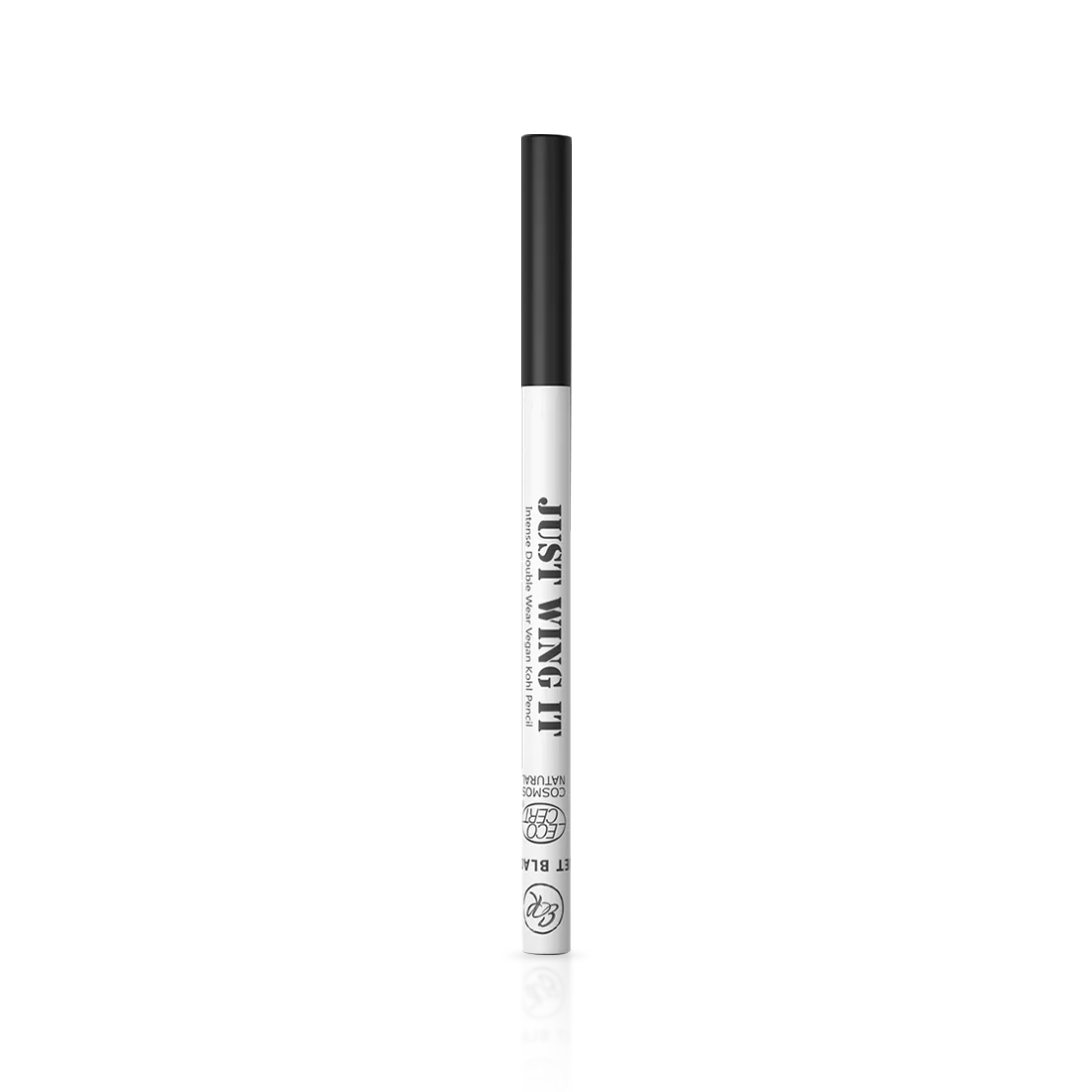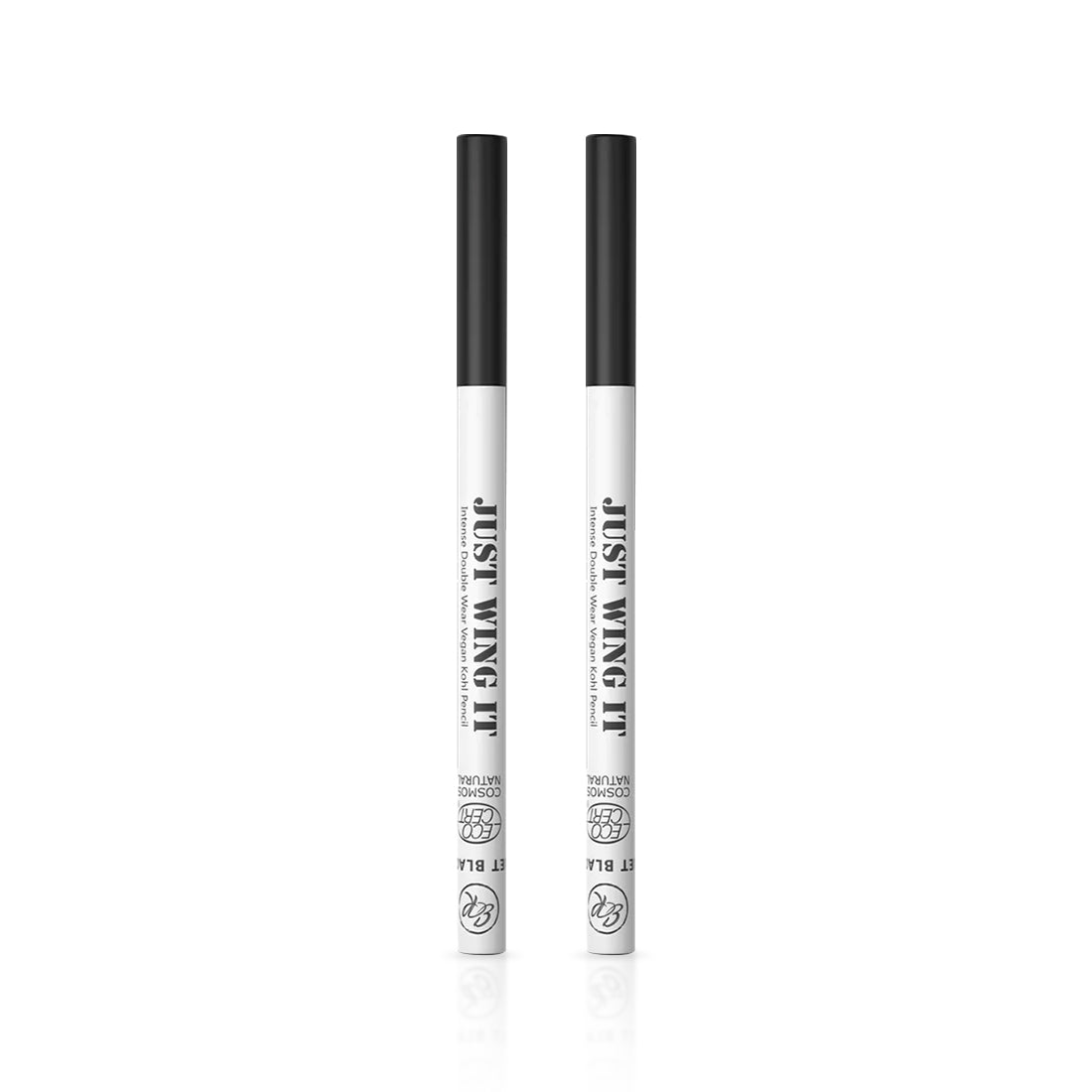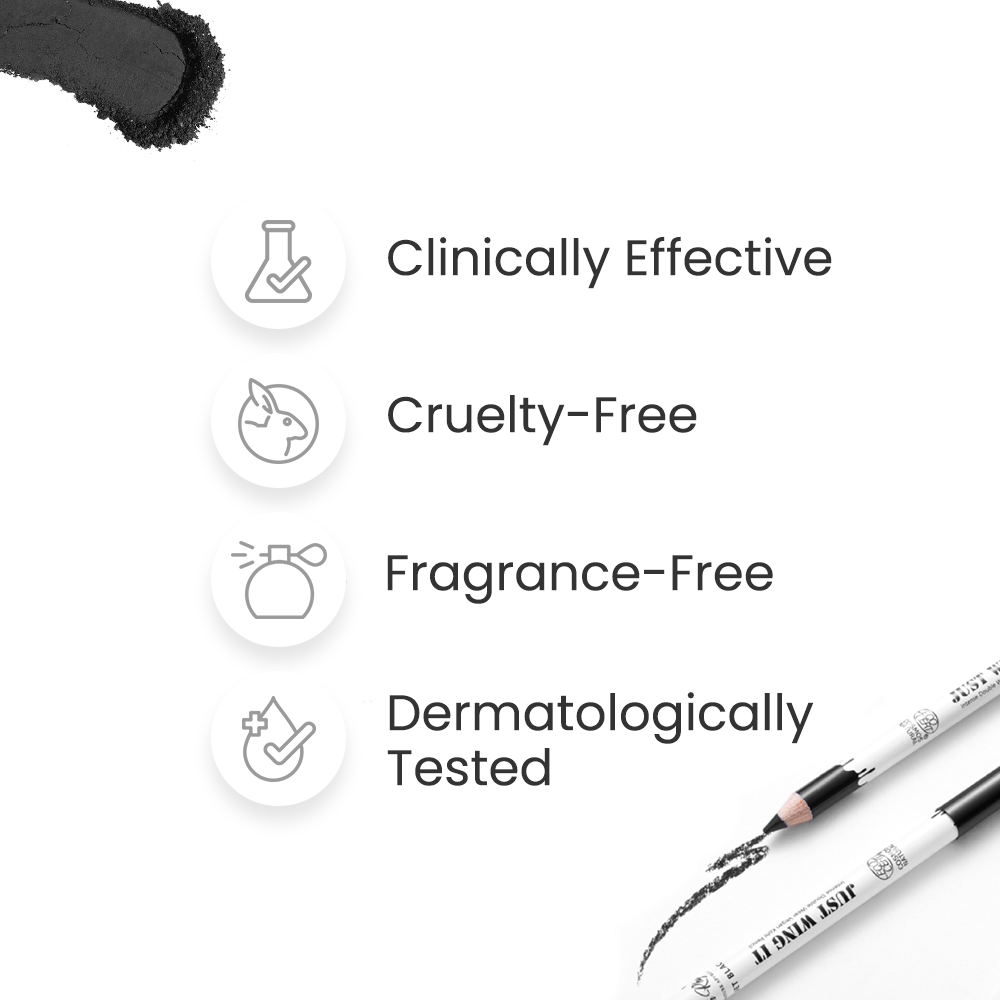 JUST WING IT - INTENSE DOUBLE WEAR VEGAN (KAJAL) KOHL PENCIL
Jojoba Oil + Shea Butter + Candelilla Wax
30% off
M.R.P.

Sale price

₹349.30
M.R.P.
Regular price

₹499.00
(/)
Inclusive of All Taxes. Shipping calculated at checkout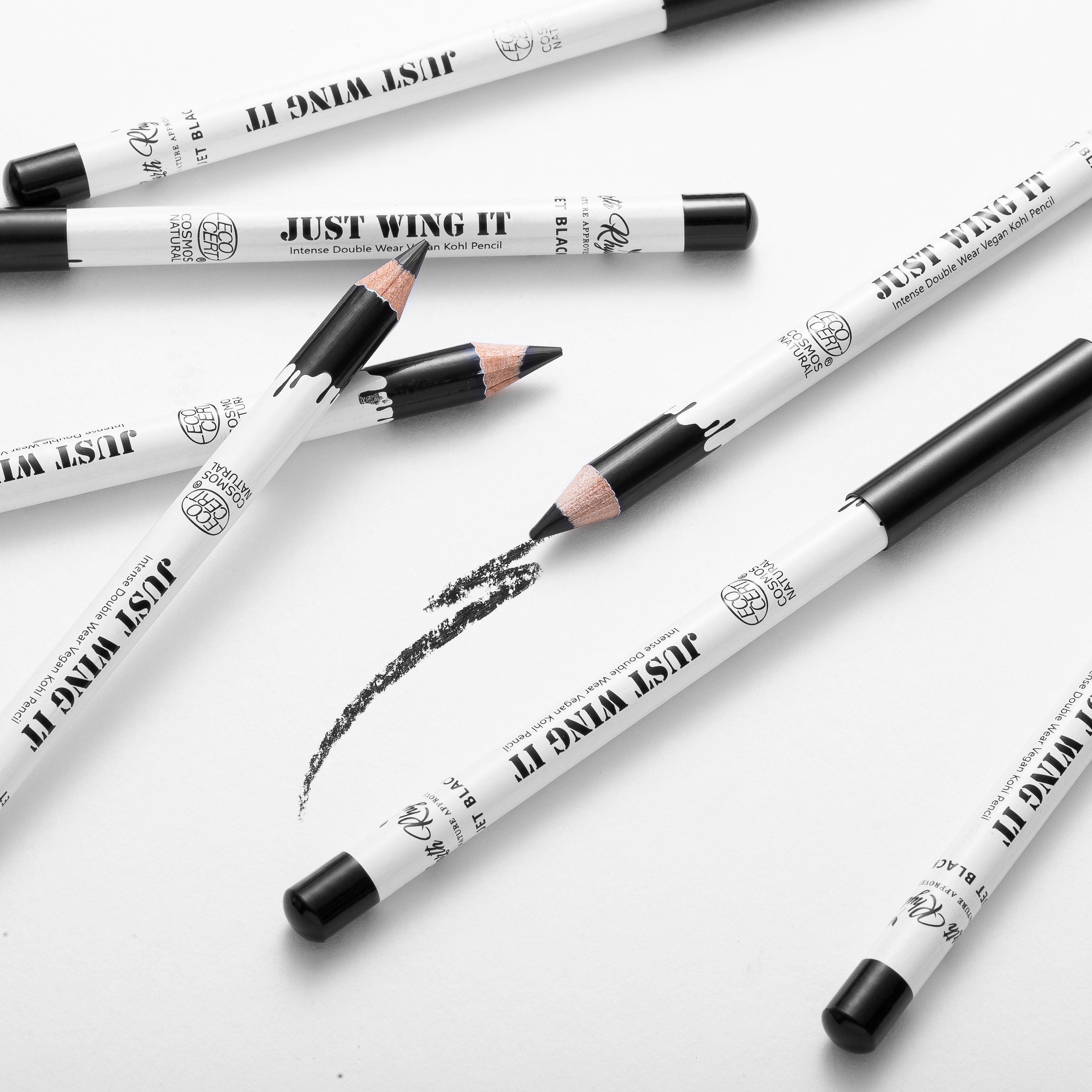 JUST WING IT - INTENSE DOUBLE WEAR VEGAN (KAJAL) KOHL PENCIL
M.R.P.

Sale price

₹349.30
M.R.P.
Regular price

₹499.00
Choose options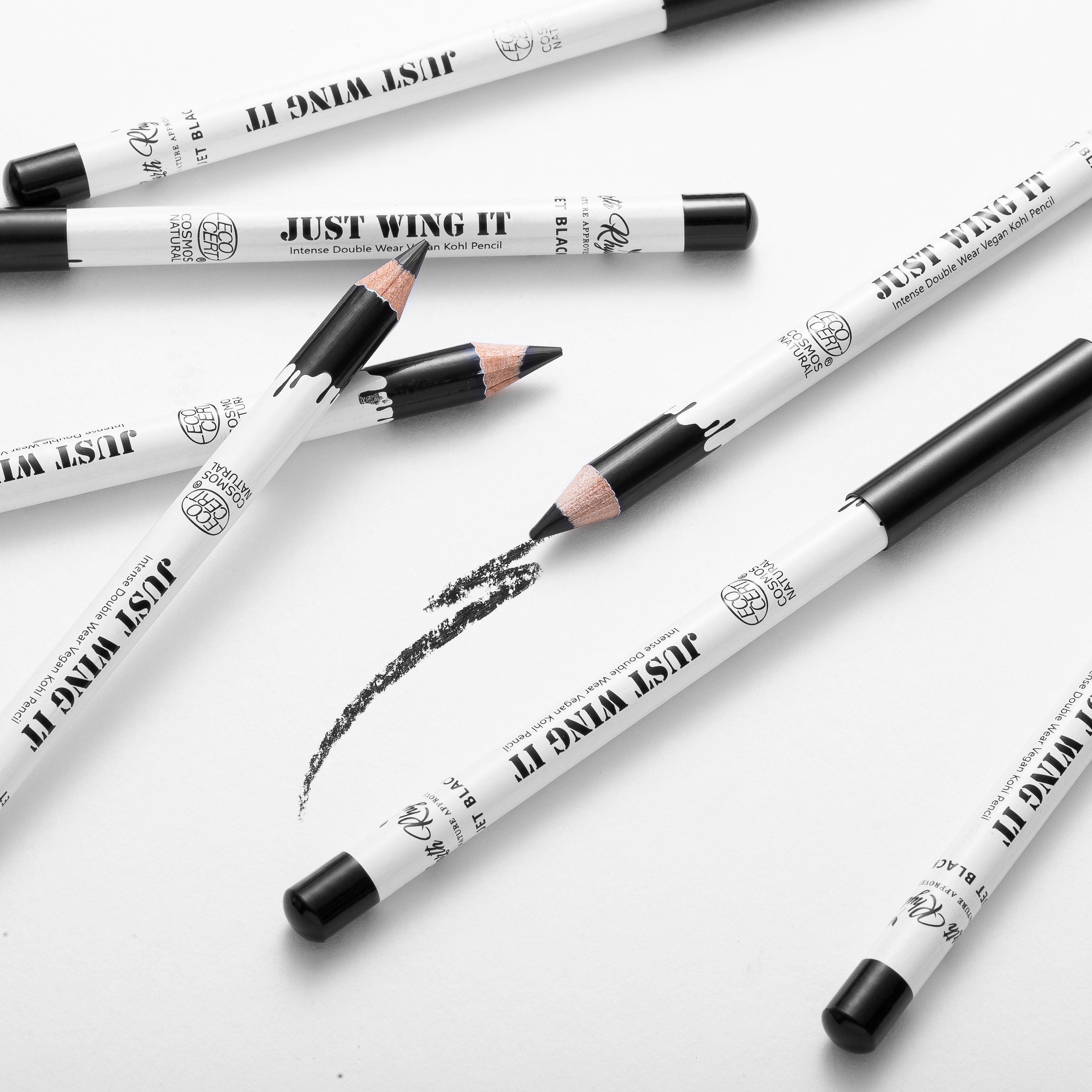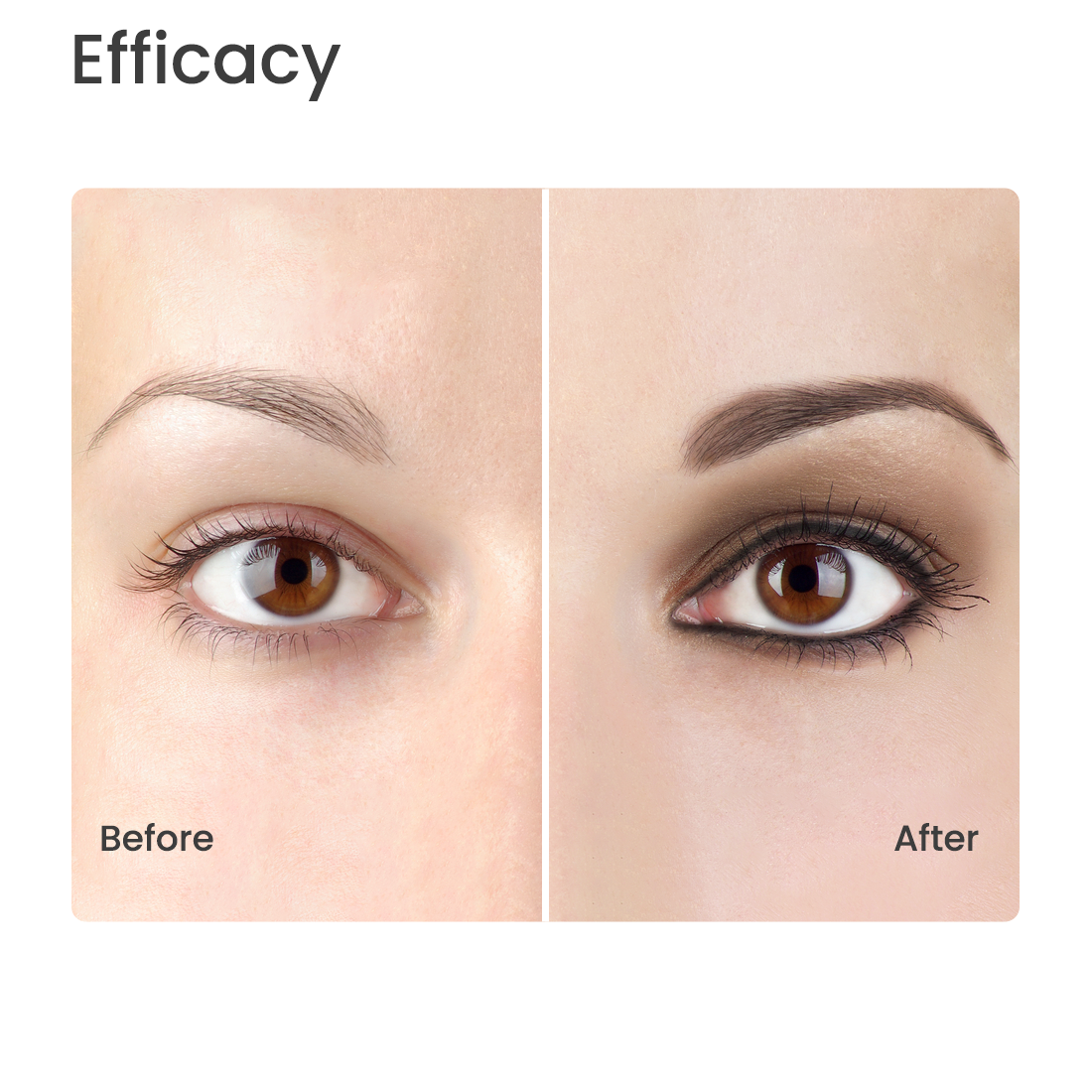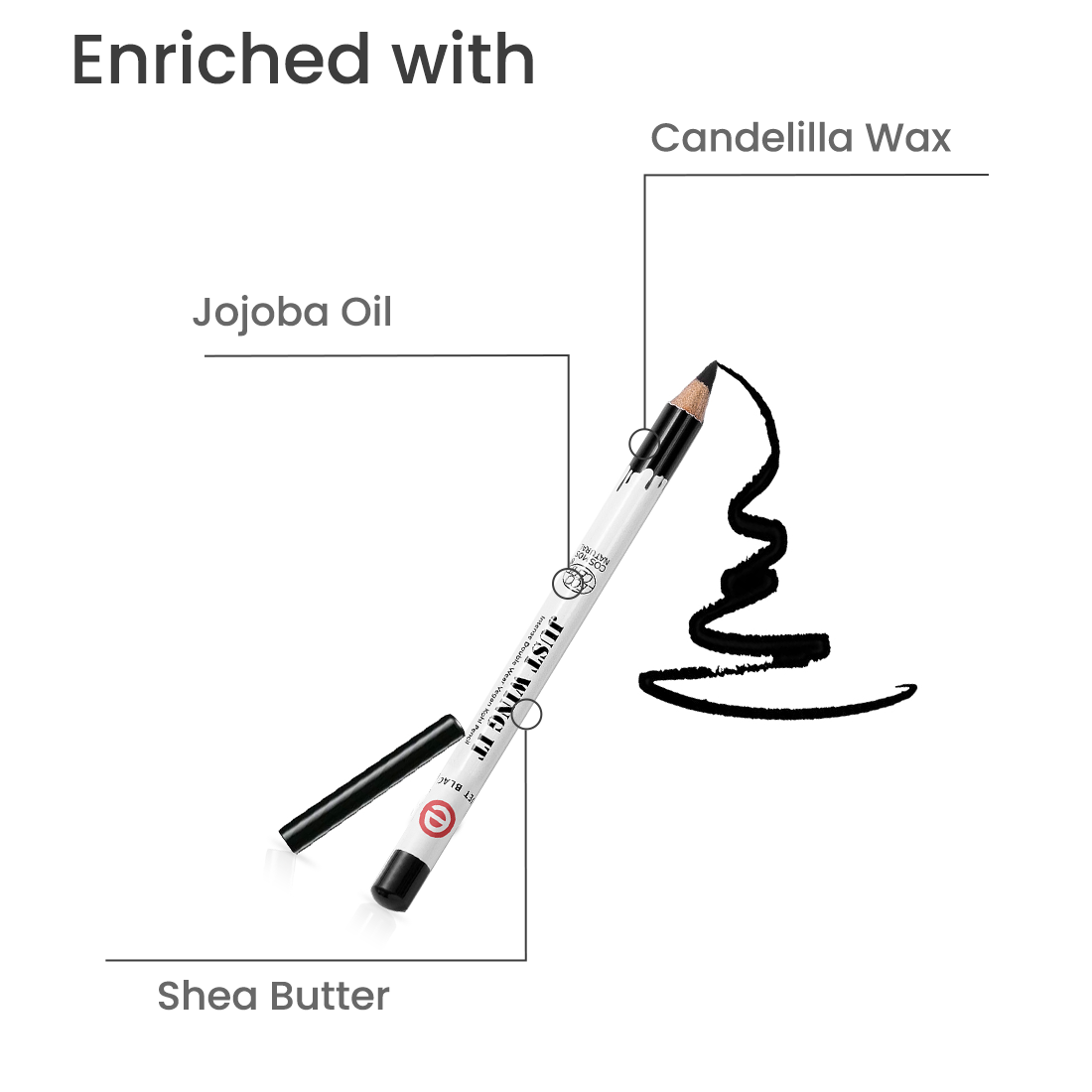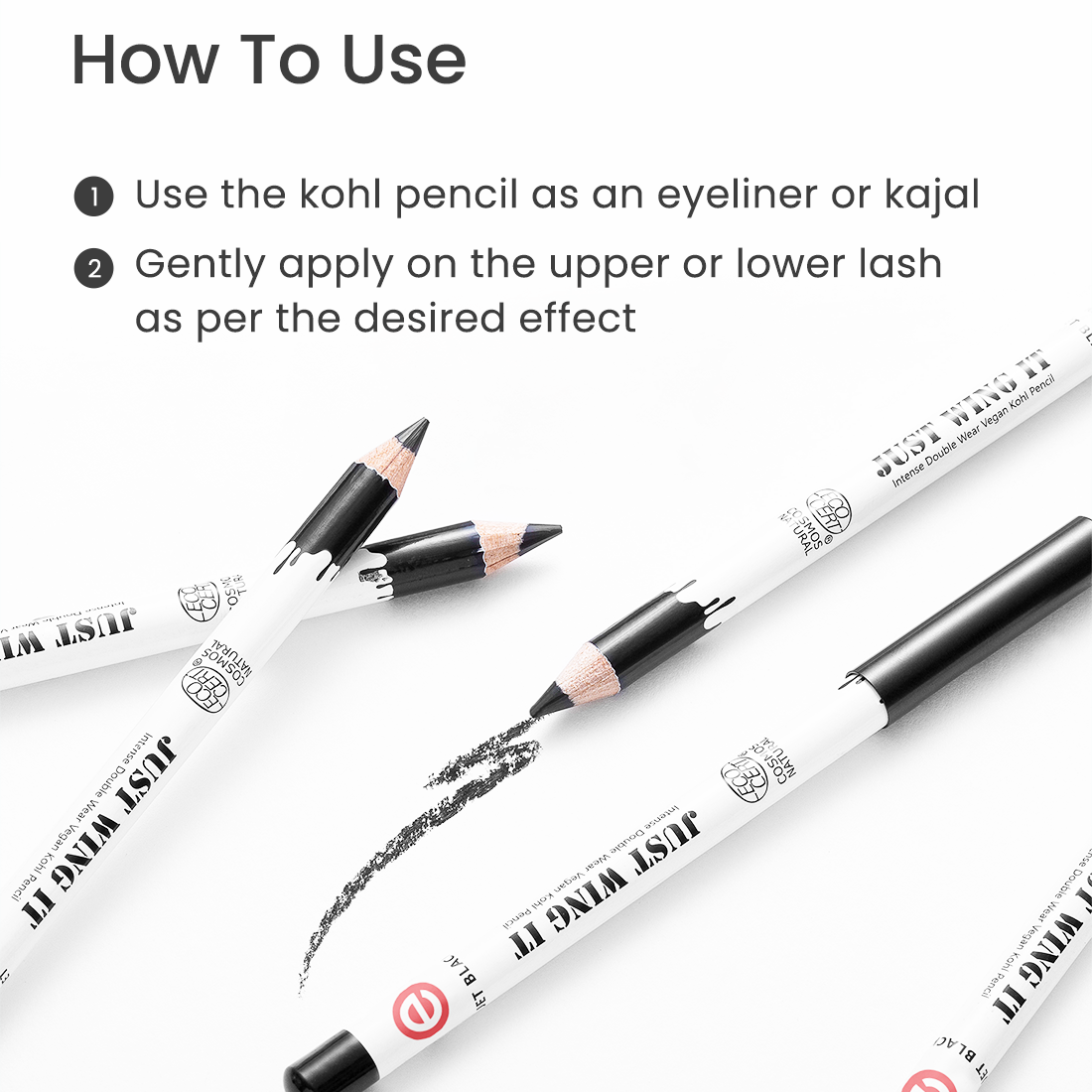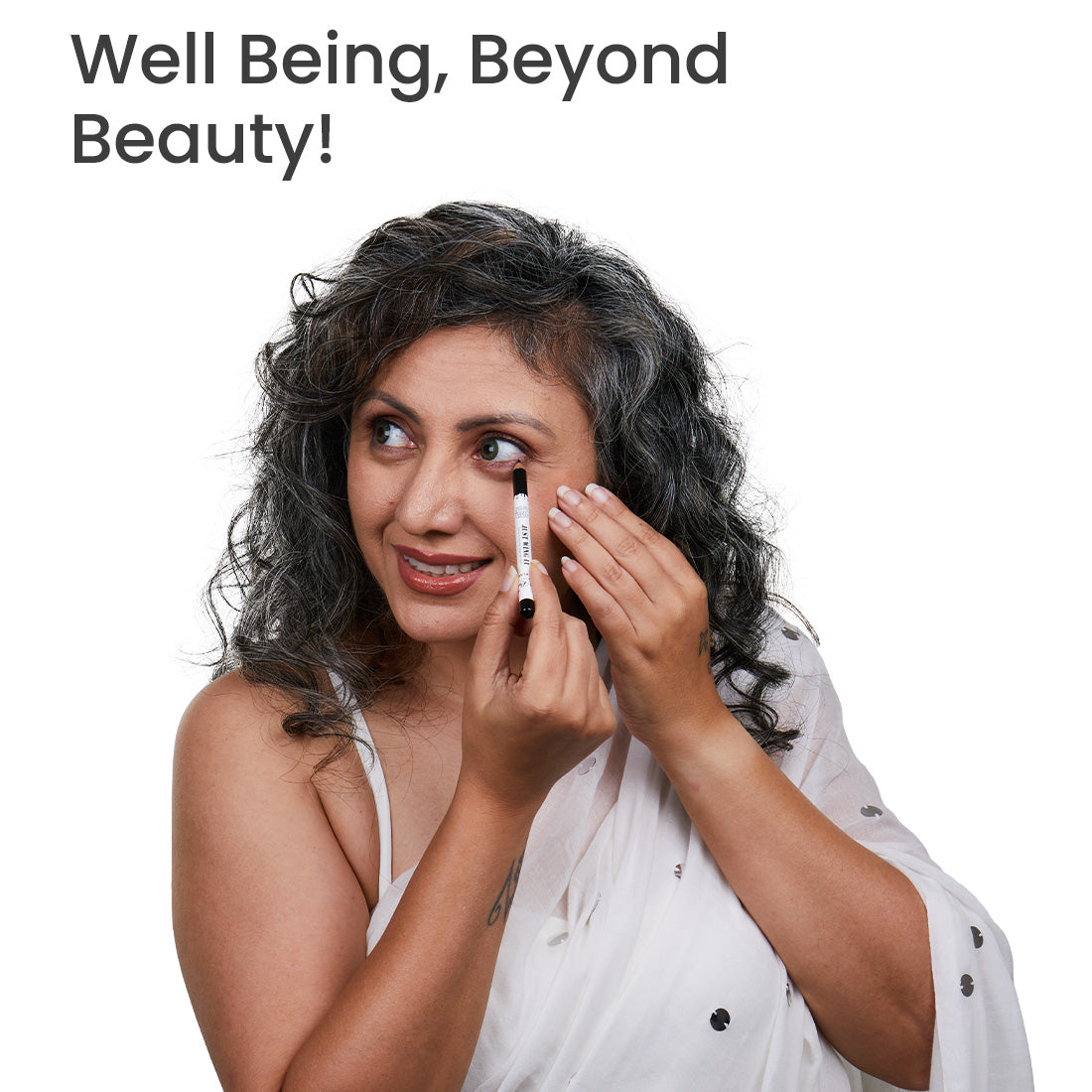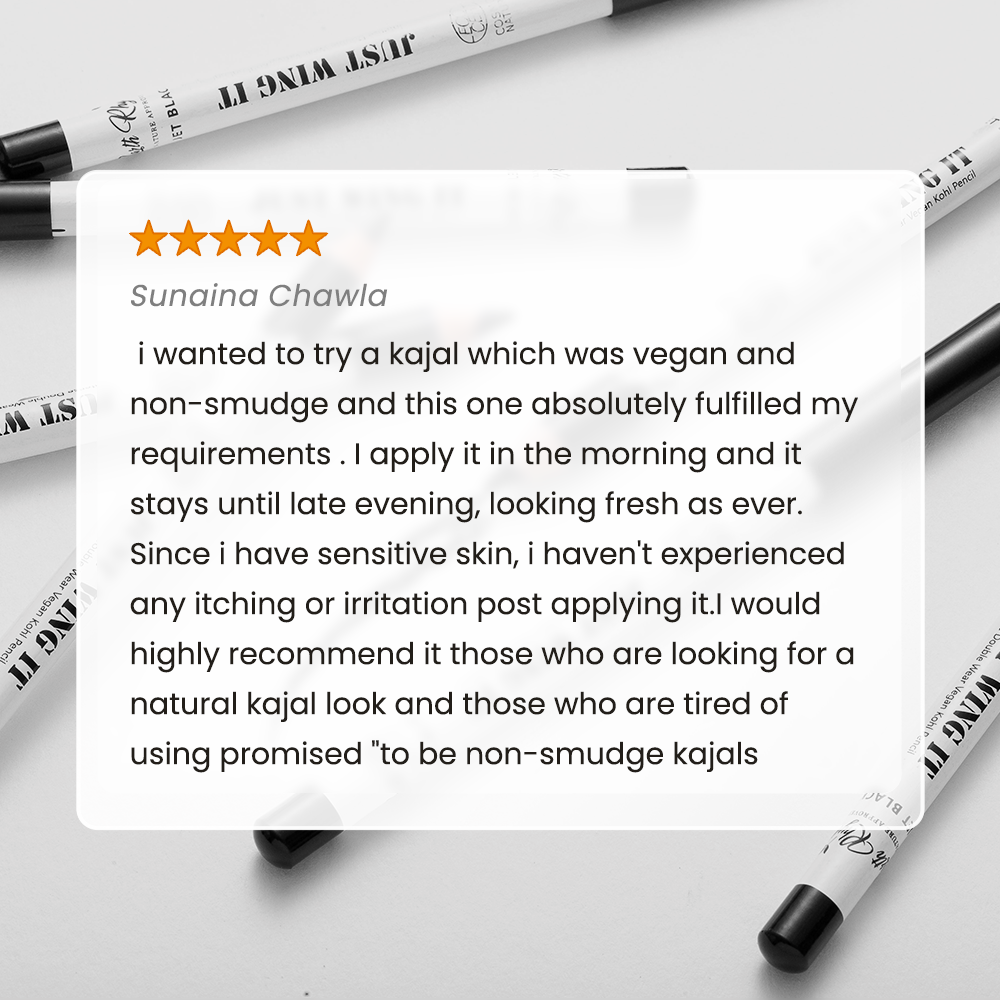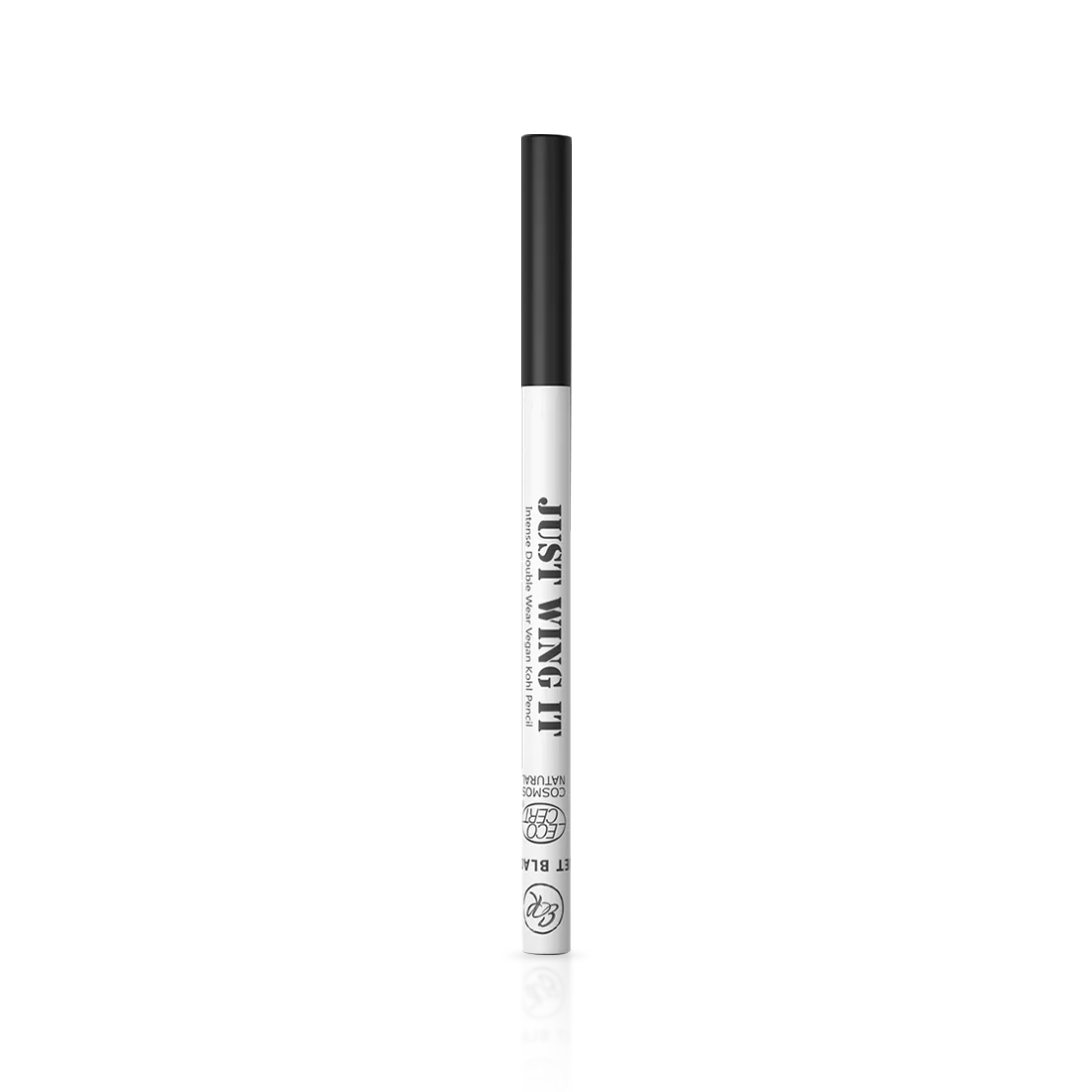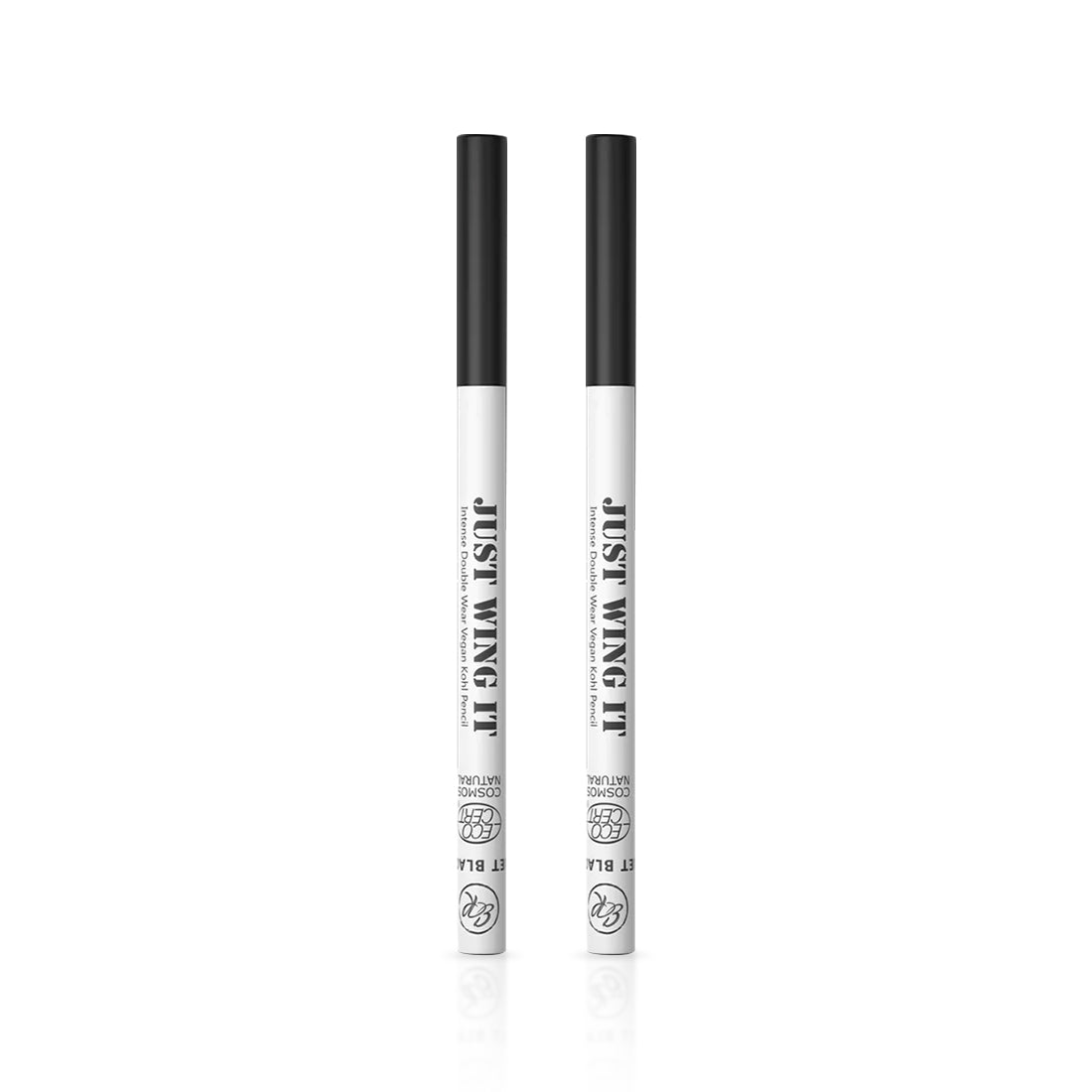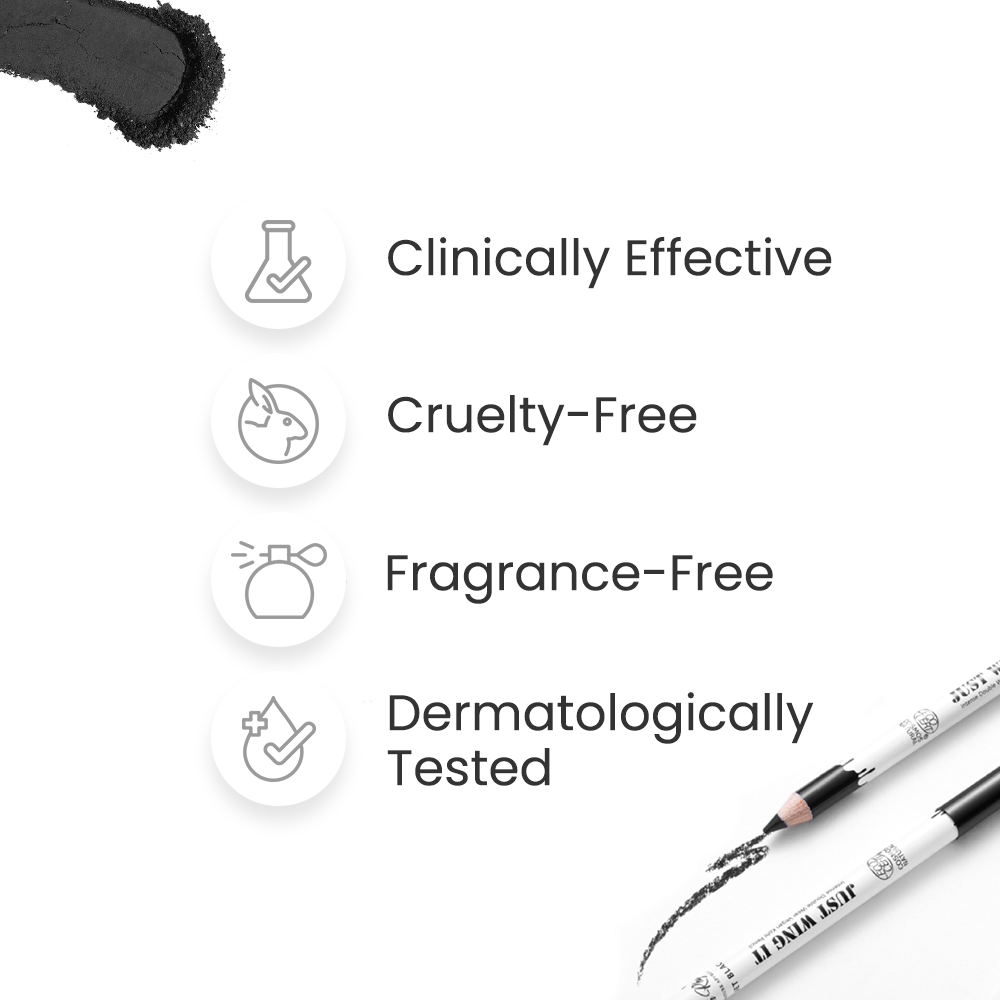 LIP & CHEEK TINT
Moisturizes Lips + 100% Natural Ingredients + Give Natural Flush Look
Sale price

M.R.P.

₹349.00
M.R.P.
Regular price

₹499.00
MURUMURU BUTTER SHAMPOO BAR
Softens Hair + Tames Frizz + Deep Conditions Hair + Detangles Hair
Sale price

M.R.P.

₹265.30
M.R.P.
Regular price

₹379.00
PHYTO CERAMIDE DEEP MOISTURIZER
Prevent Dryness+ Enhance Moisture Balance + Reduce Fine lines & Wrinkles
M.R.P.

Sale price

₹249.50
M.R.P.
Regular price

₹499.00
More Information

JUST WING IT - INTENSE DOUBLE WEAR VEGAN KOHL PENCIL

Almost every woman's go-to make-up item is a black Kohl. No style is complete without a dash of kohl, whether it's a subtle look for the day or an elaborate one for the night. Kohl has been used for more than 5000 years and was employed for both cosmetic and medical purposes. Camphor, vegetable oil, and ghee were formerly used to make kohl at home.

Kohl became commercially available over time. Commercial kohl started being manufactured using a variety of natural and chemical ingredients. Because lead is often utilised in the manufacture of commercial kohl, it is thought to be damaging to the eyes. It not only harms the eye muscles but also impairs vision. Therefore, it is advisable to go vegan and organic.

The vegan lifestyle was once thought to be only for overly health-conscious people but became one of the most popular lifestyle trends of the 21st century. Veganism was named the year of the vegan in 2019, and the trend shows no signs of slowing down anytime soon. Moreover, the desire for all things vegan is extending to other industries, which has a ripple effect.

Vegan goods are becoming increasingly popular in the beauty and cosmetics industry. As time passes, you'll likely see the numerous advantages of vegan products and desire to incorporate them into other aspects of your life.

The ideal product with the goodness of everything, Intense double wear vegan kohl pencil by earth Rhythm helps your eyes do all the talking. This incredible product comes with a simple pencil applicator that allows you to define your eyes in seconds.

The Intense double wear vegan kohl pencil by earth Rhythm is an intense black composition that adds depth to the eyes and transforms them from attractive to extremely appealing. Its creamy texture and preservative-free formula make it ideal for eyeliner on the waterline and lash line. It's a multi-purpose product that combines the benefits of a Kohl and eyeliner, and it lasts for more than 10 hours without fading or smudging.

Here's the best way to apply Kohl

- Open your eyes wide and gently rim your waterline to get a better application.

- You may also add some drama by smudging it a little.

- This miracle product can also be used as an eyeliner to line your lashes.

- This 2-in-1 product may help you achieve a variety of appearances, including natural and the famous smoky eye look.

Some tips and tricks to ace your kohl game

Start with the outer corner and work your way inwards with this Intense double wear vegan kohl pencil by earth Rhythm. Always use tiny strokes, and don't be afraid to press the pencil towards the waterline. You will not injure yourself while performing this task. This kohl pencil is creamy because it was created with the area it will be used in mind.

Dip your regular kohl in a black gel liner pot and apply it directly to your waterline as a hack to extend the life of your eyeliner! This would intensify the black and make it smudge-resistant.

How is it vegan?

Earth Rhythm's Intense double wear vegan kohl pencil is formulated with active Jojoba Oil, the most popular oil for eyelash enhancers. It hydrates the lashes and preserves the hair follicles, allowing for longer and thicker lashes. It's also rich in Shea Butter, which is high in Vitamin A and E. These vitamins support hair growth by nourishing hair follicles.

Assist in the nourishment of eyelash follicles while also promoting hair development. It also contains the active ingredient Candelilla Wax, which is a beeswax substitute. It has anti-inflammatory qualities and soothes scaly skin. Candelilla wax is a natural wax made from the leaves of a tiny shrub called Candelilla.

Earth Rhythm's Intense double wear vegan kohl pencil allows you to get a flawless smudged smoky eye look or a sleek and crisp wing. With its precise and intense definition, it may also give you a well-decorated waterline. It glides and lines effortlessly, effortlessly adorning the lash root—pieces with intense pigmentation that will take your eyes from zero to hero in a single blink. It's a traditional staple addition to anyone's make-up kit because it's smooth, rich, and creamy.

Added Tips

- To extend the life of your kohl, keep it in a cool, dry place away from direct sunlight.

- If you have makeup that comes into direct contact with your skin, don't share it. Lipsticks, blushes, and, of course, kohls are all on the menu.

- When using the product, keep it clean.

- Avoid utilising the product once it has passed its expiration date. Dispose of it if it smells funky or changes consistency.
JUST WING IT - INTENSE DOUBLE WEAR VEGAN (KAJAL) KOHL PENCIL
Very organic kajal
Smooth and dark. Like the home made kajal
Intense double wear vegan Kohl pencil