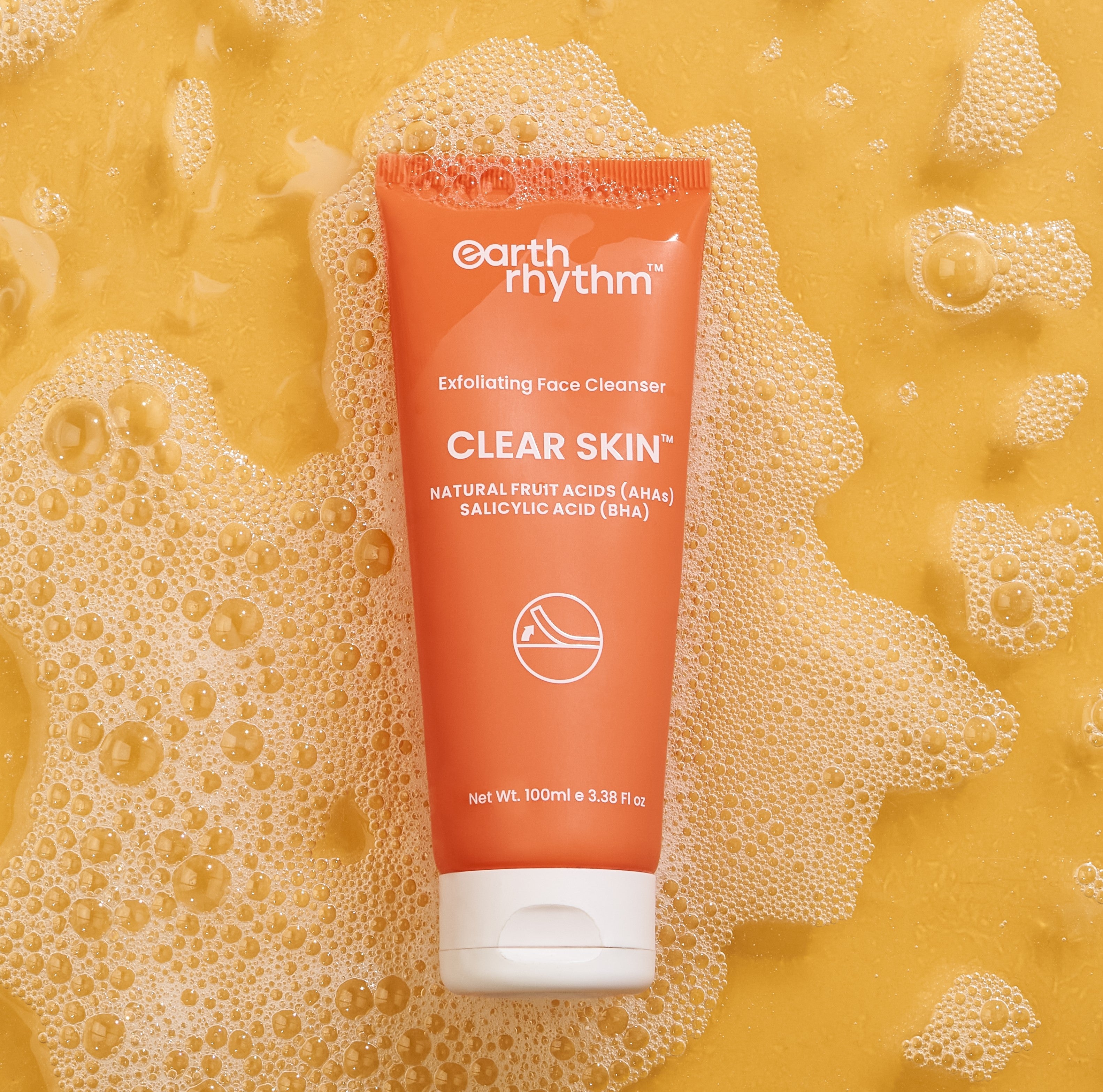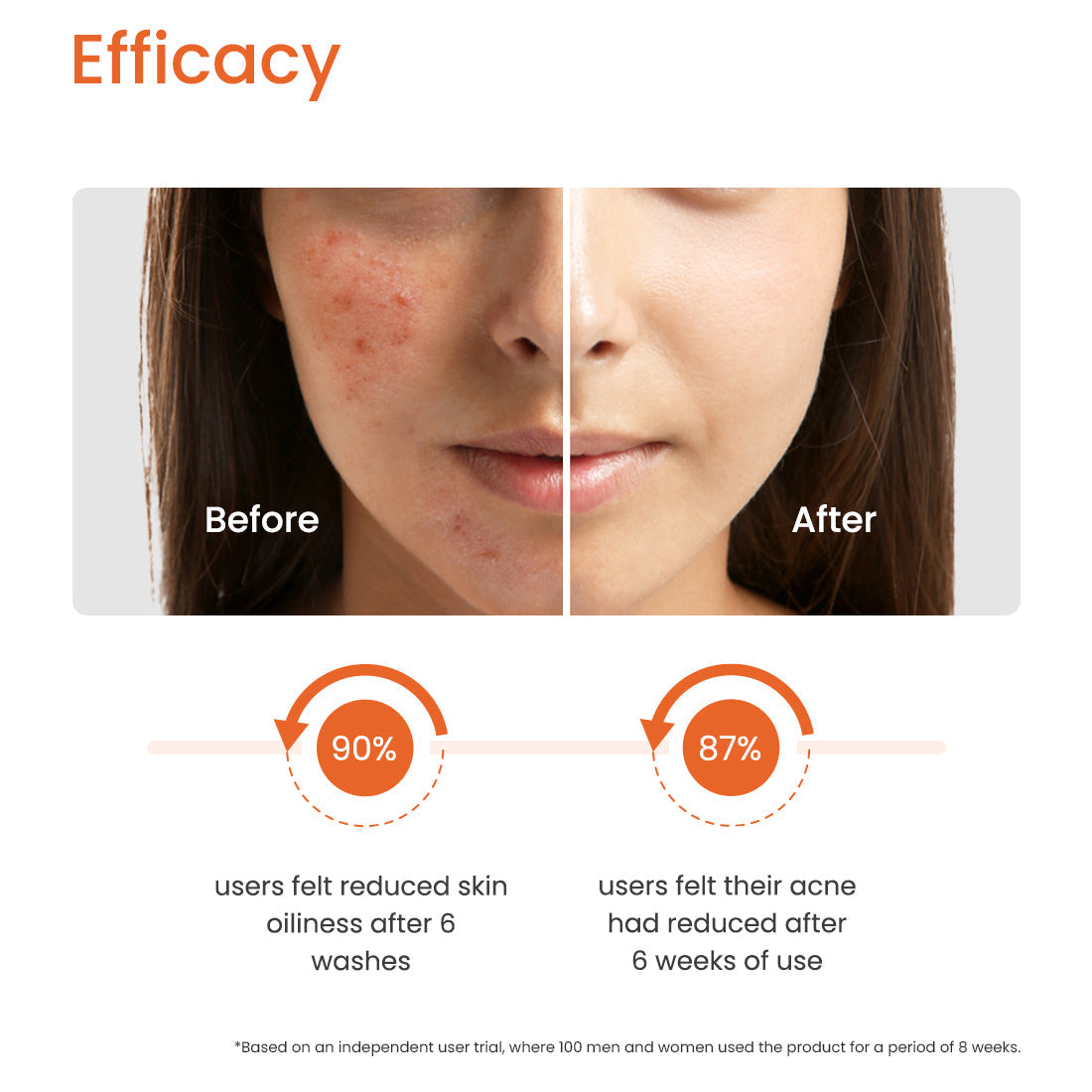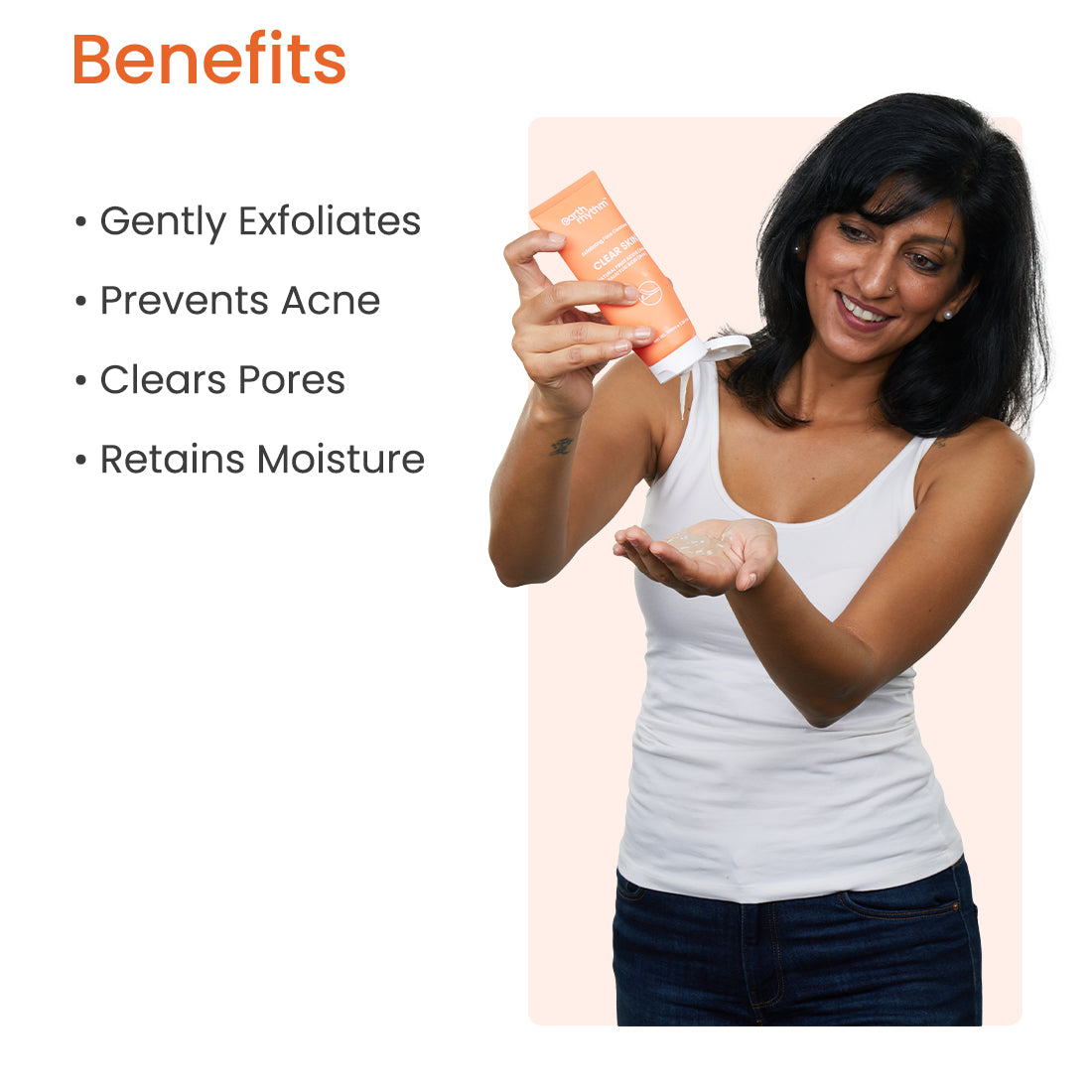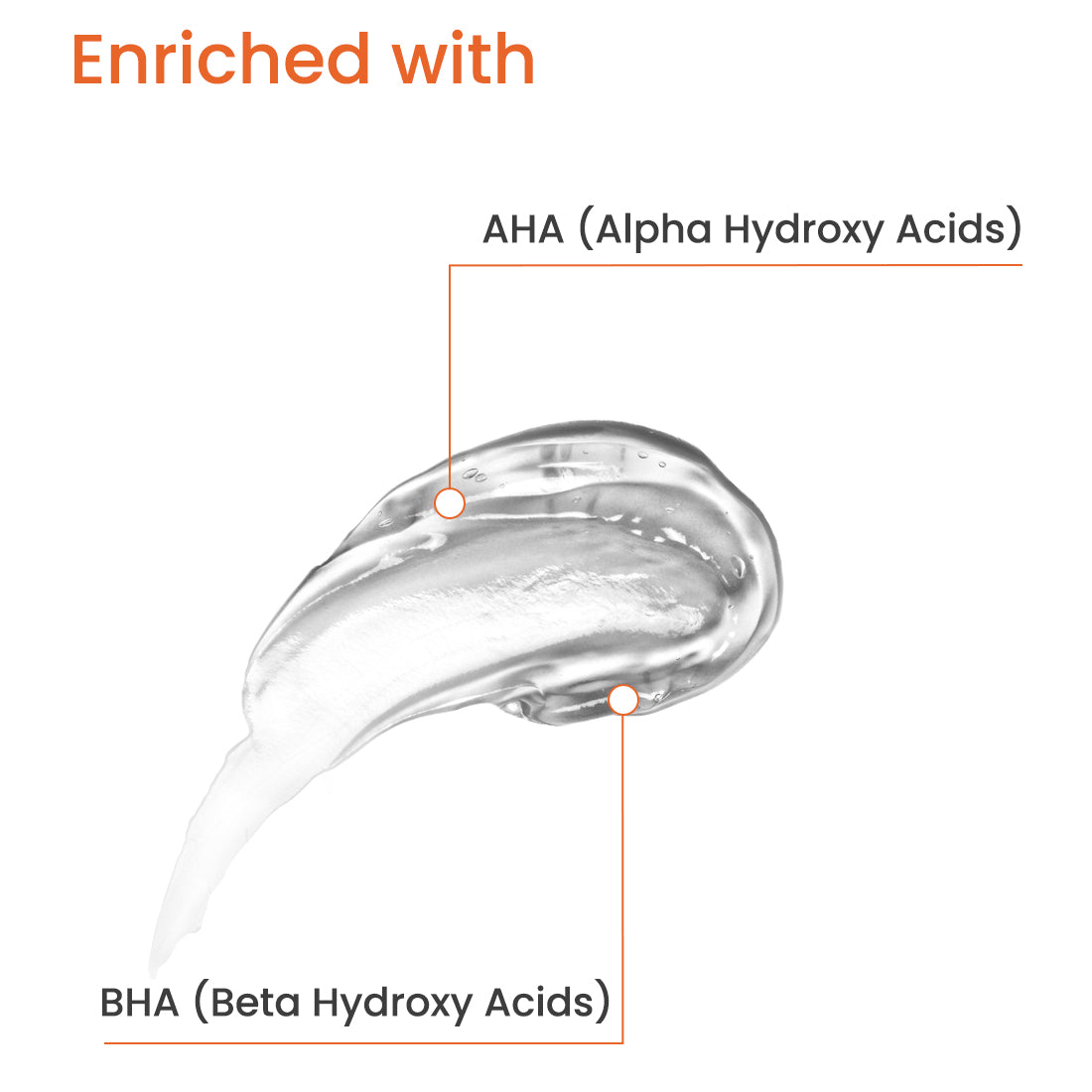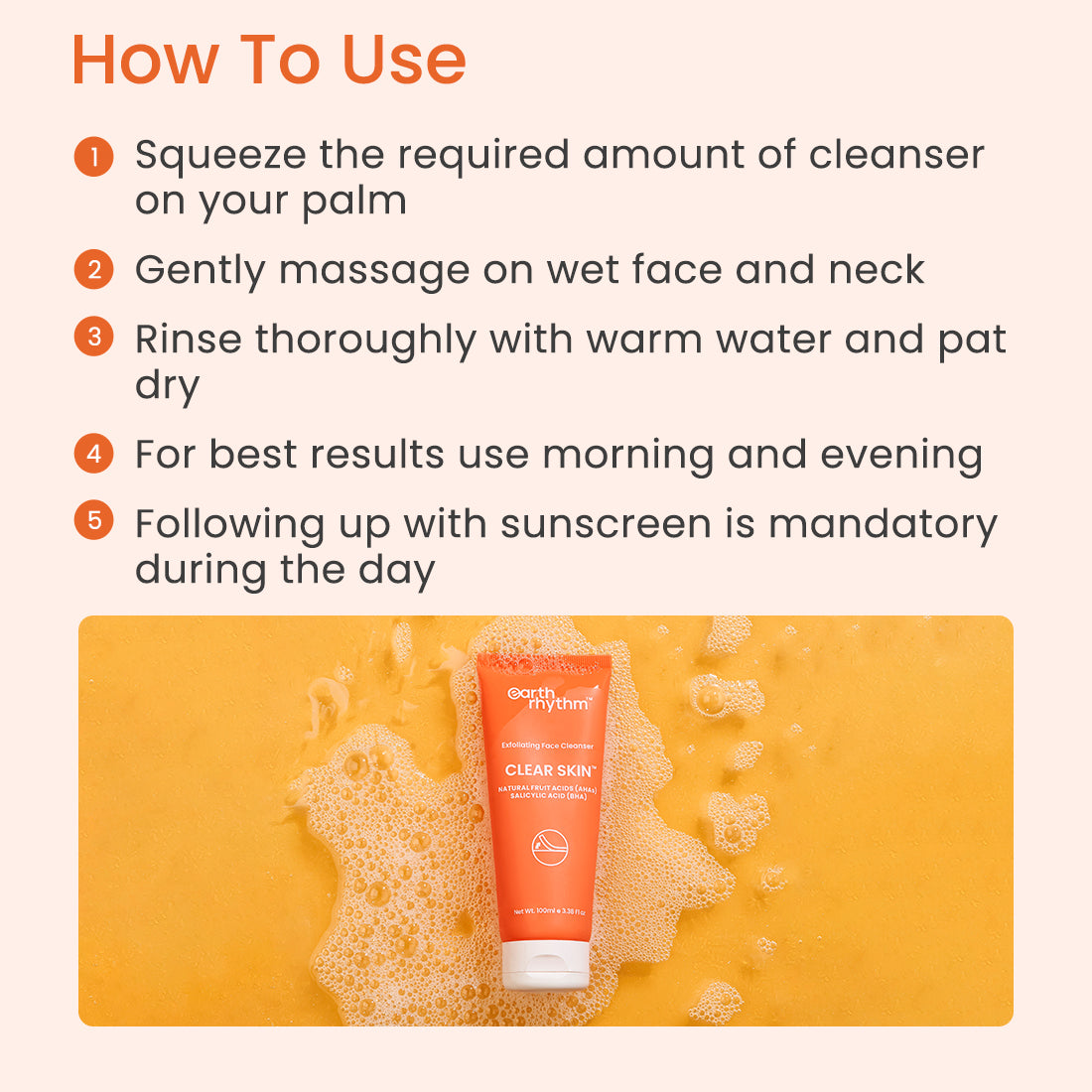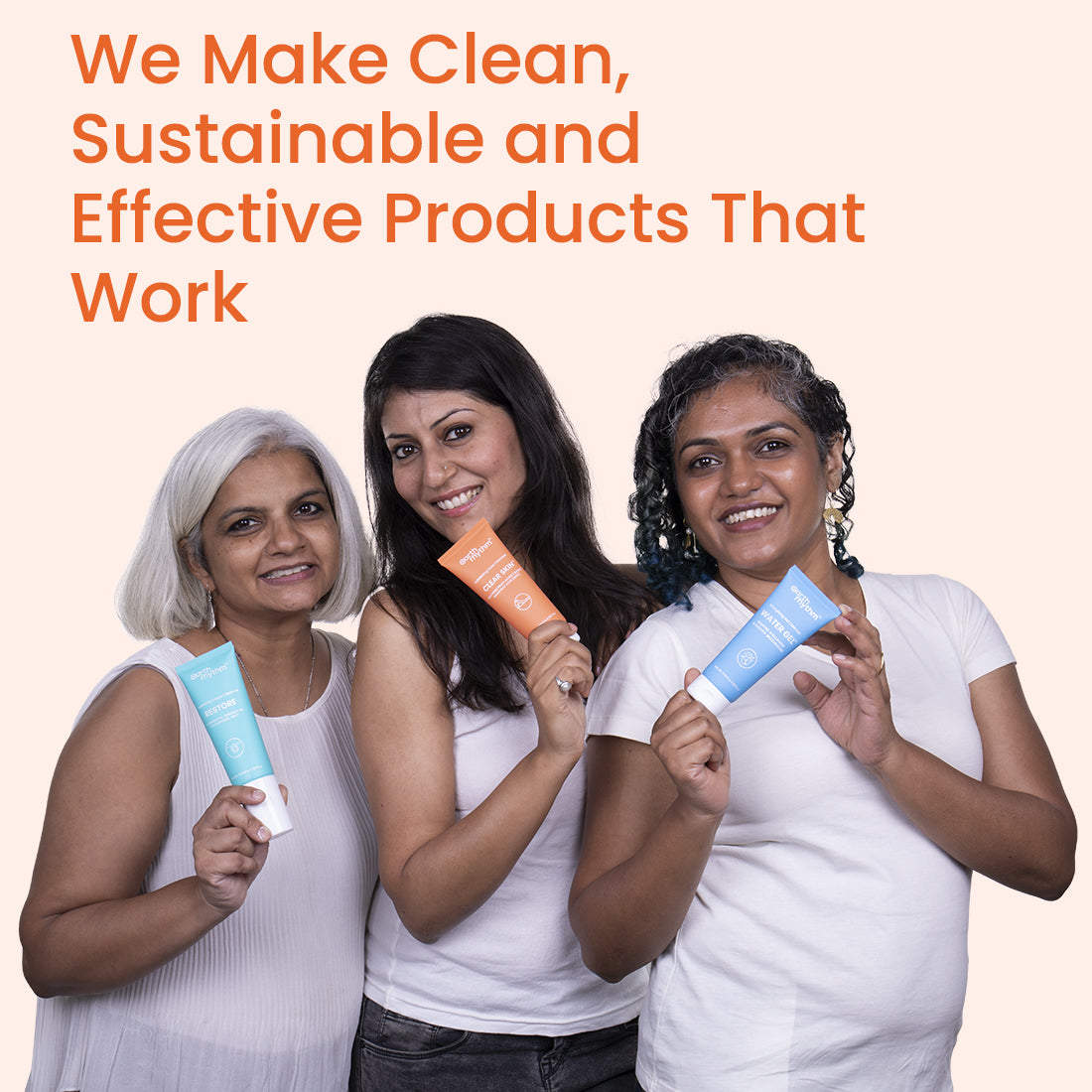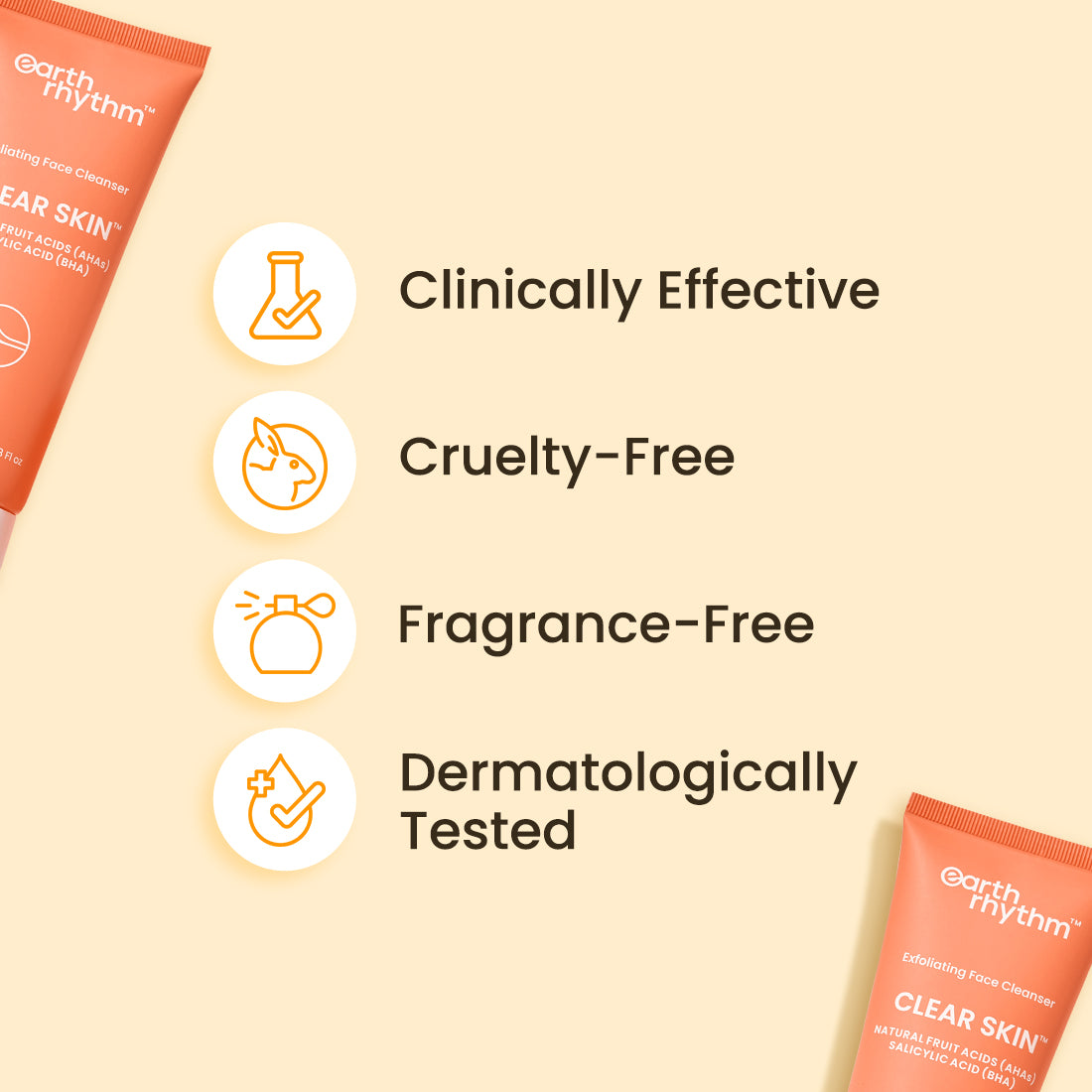 EXFOLIATING FACE CLEANSER WITH AHA & BHA
Retains Skin Moisture + Prevents Acne + Clears Pores
40% OFF
M.R.P.

Sale price

₹227.40
M.R.P.
Regular price

₹379.00
(/)
Inclusive of all taxes. Shipping calculated at checkout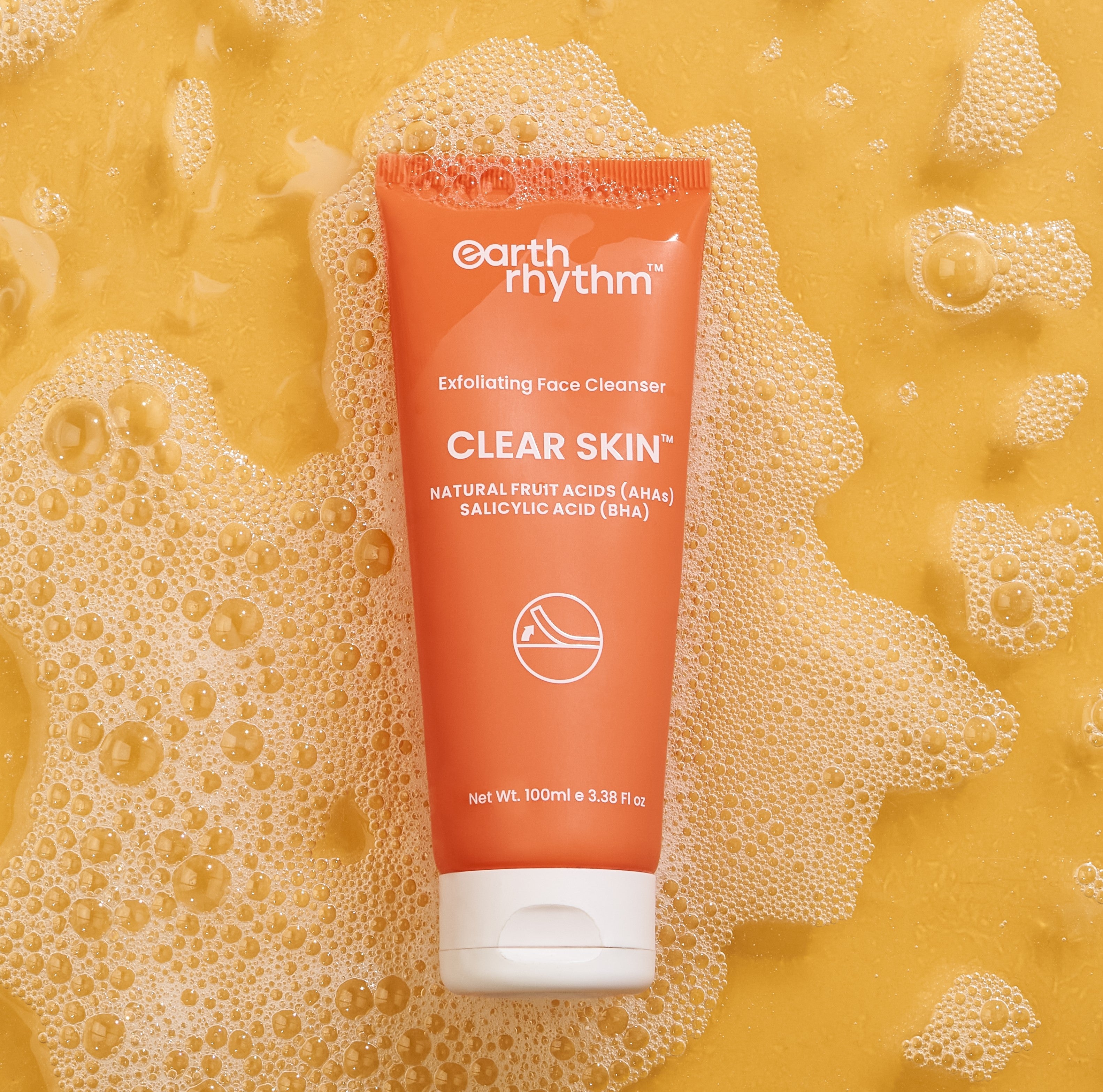 EXFOLIATING FACE CLEANSER WITH AHA & BHA
M.R.P.

Sale price

₹227.40
M.R.P.
Regular price

₹379.00
Choose options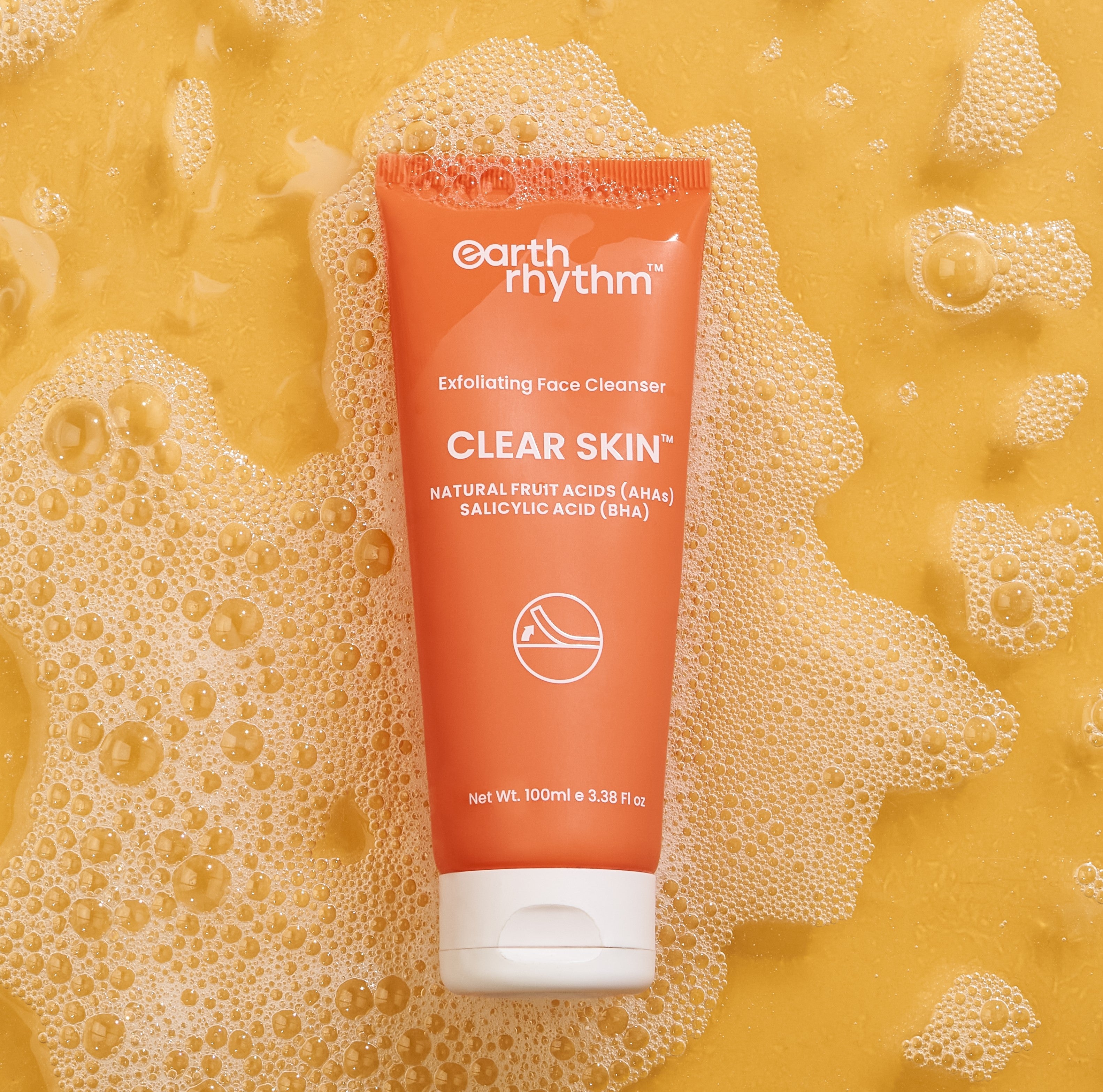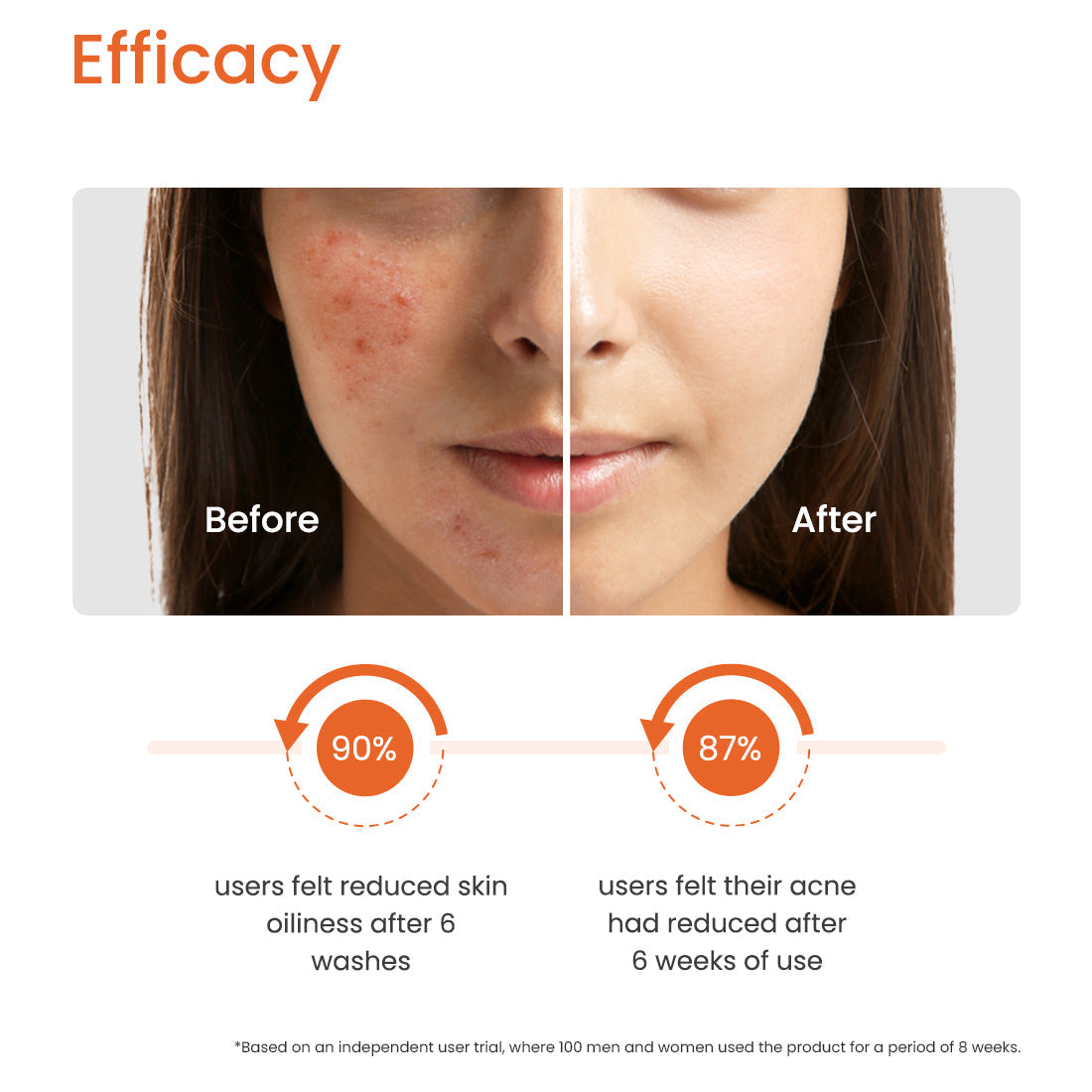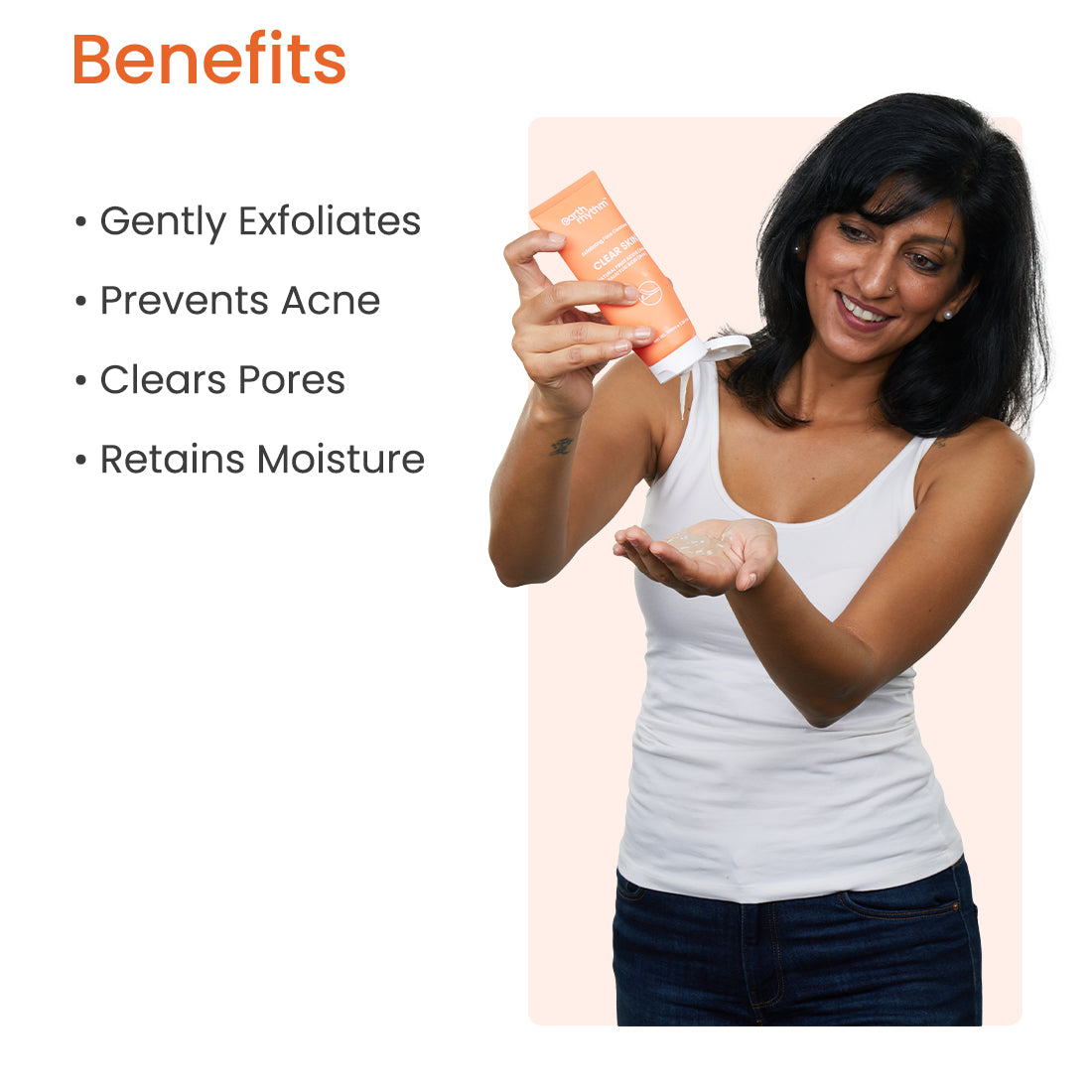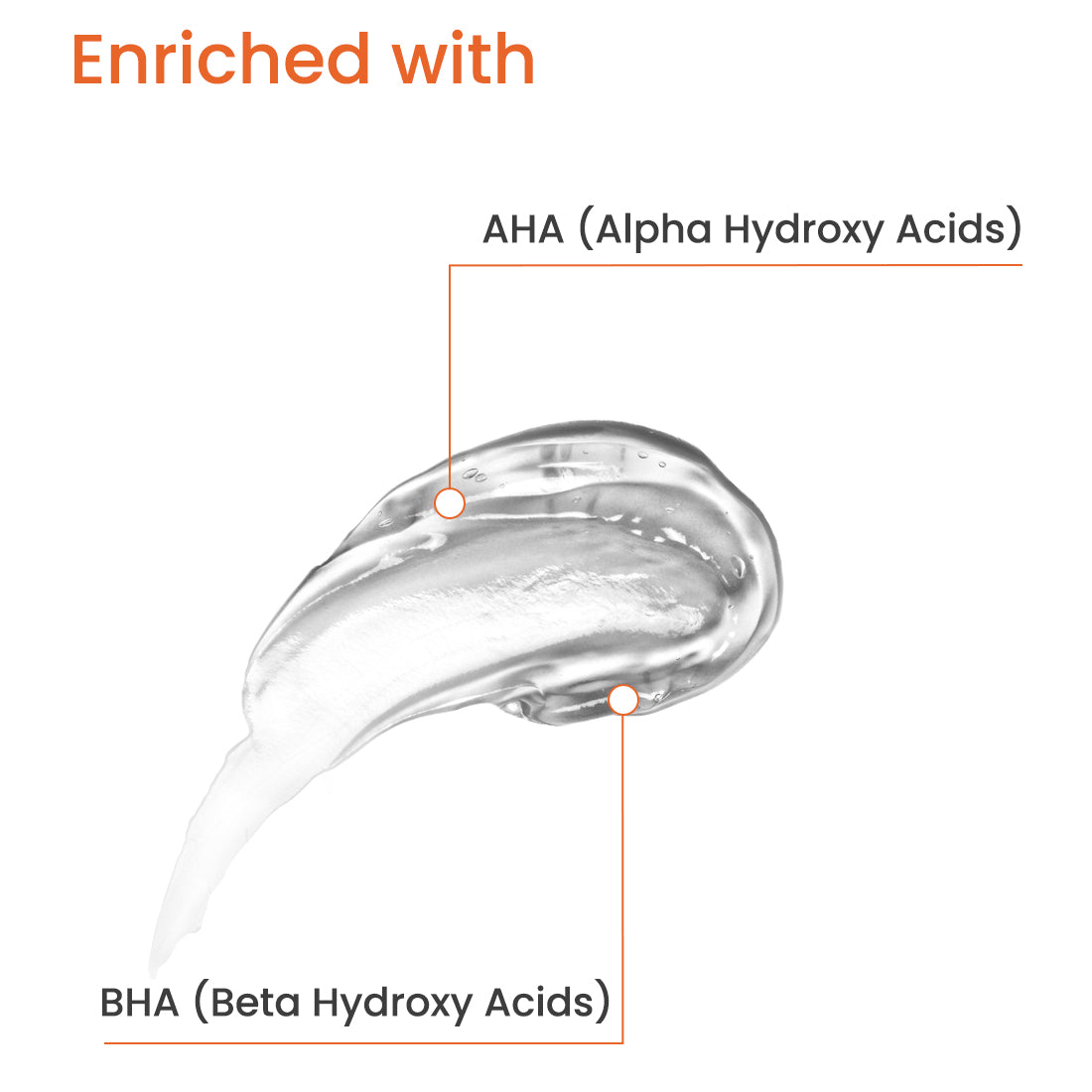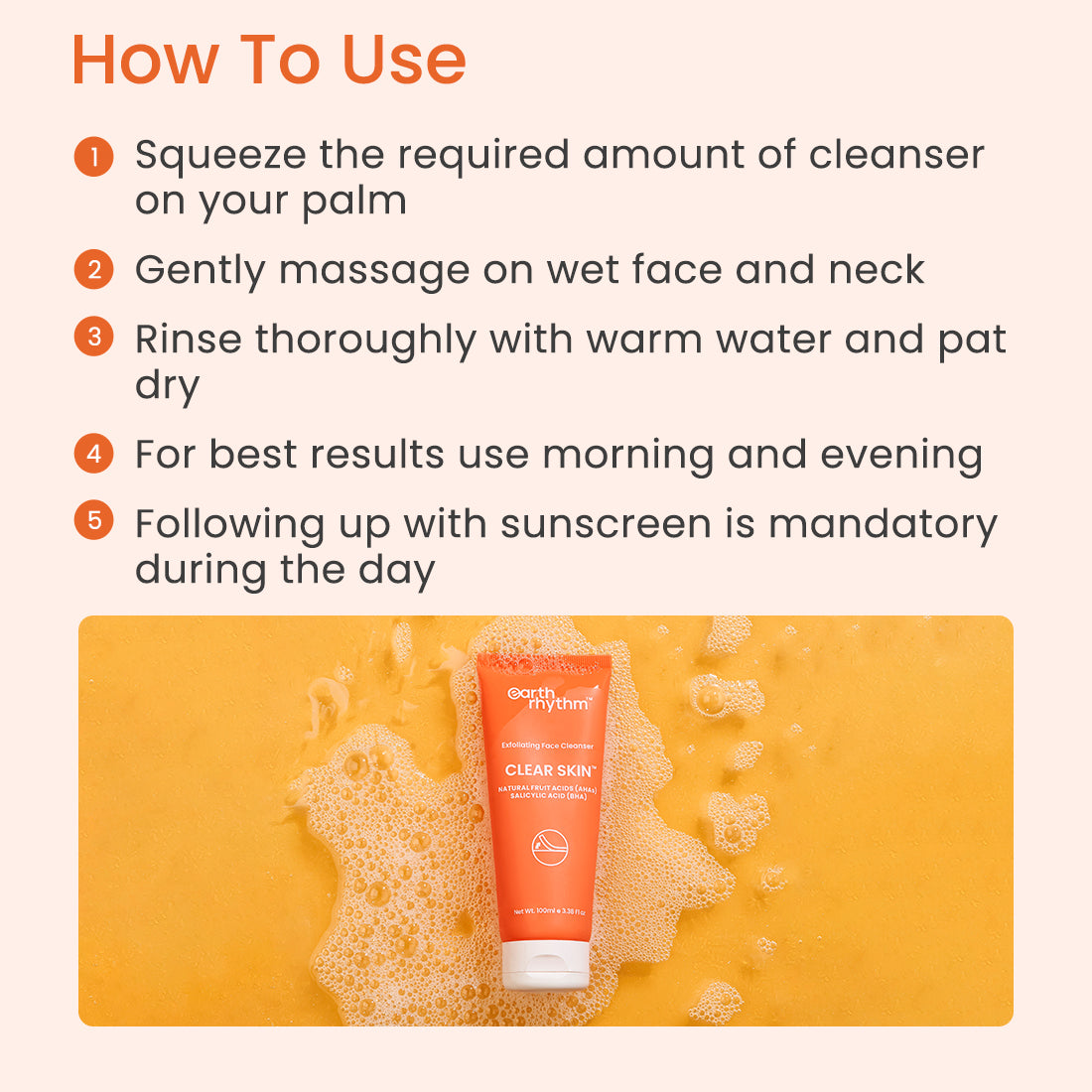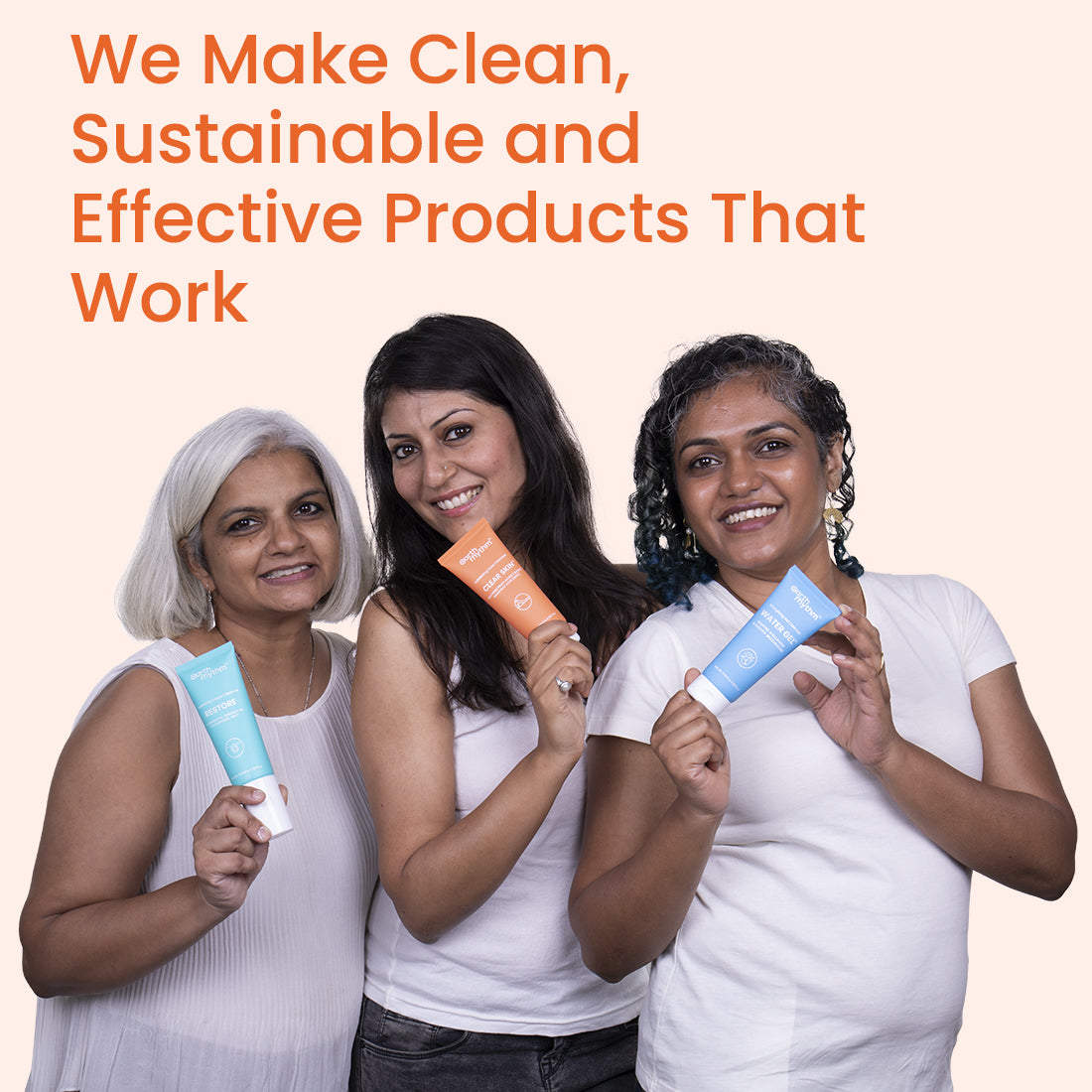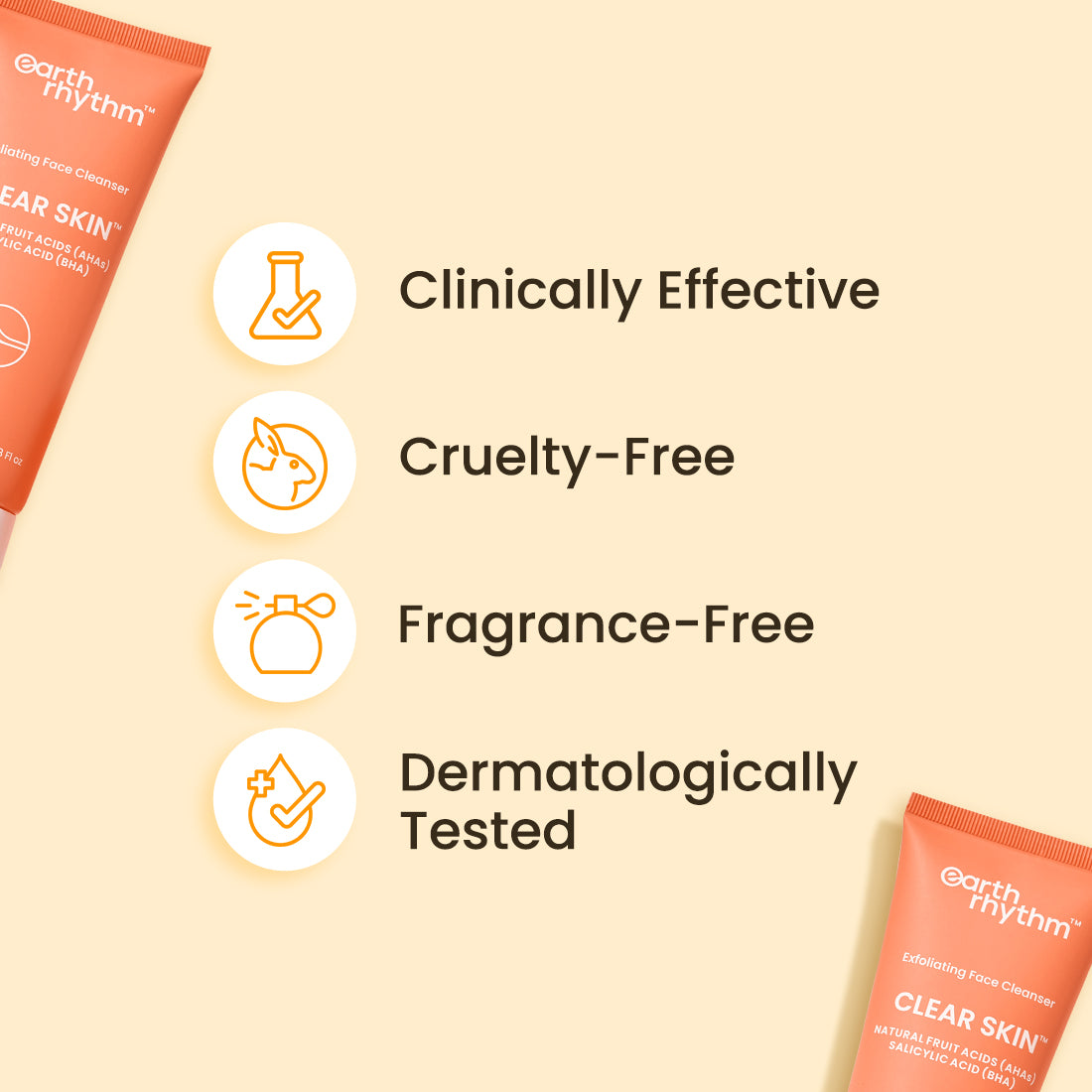 More Information

Exfoliating Face Cleanser with AHA-BHA & Salicylic Acid

AHA-BHA Face Wash with salicylic acid cleanser is a powerful skincare product that is designed to provide deep cleansing, exfoliation, and acne-fighting benefits to the skin. This cleanser is formulated with a combination of three key ingredients: alpha-hydroxy acids (AHAs), beta-hydroxy acids (BHAs), and salicylic acid.

AHAs are water-soluble acids that work by gently removing dead skin cells on the surface of the skin, revealing brighter and smoother skin underneath. BHAs, on the other hand, are oil-soluble acids that penetrate deep into the pores to dissolve excess sebum and unclog them. Salicylic acid is a type of BHA that is particularly effective at treating acne because of its ability to exfoliate the skin and reduce inflammation.

The combination of these three ingredients in AHA-BHA and salicylic acid face cleanser makes it an excellent choice for anyone with acne-prone or oily skin. The AHAs and BHAs work together to provide a thorough exfoliation, while the salicylic acid helps to fight breakouts and prevent future acne from forming.

In addition to its acne-fighting properties, Face Wash with AHA-BHA and salicylic acid cleanser also contains other beneficial ingredients, such as glycerin and aloe vera. Glycerin is a humectant that helps to draw moisture to the skin, keeping it hydrated and plump. Aloe vera is a soothing ingredient that helps to calm irritated skin and reduce redness.

To use Face Wash with AHA-BHA and salicylic acid cleanser, wet your face with warm water and apply a small amount of the product to your fingertips. Massage the cleanser onto your skin in circular motions, focusing on areas that are prone to congestion, such as the T-zone. Rinse thoroughly with warm water and pat your skin dry.

Overall, AHA-BHA Face Wash with salicylic acid is a powerful and effective skincare product that can help to improve the appearance of acne-prone and oily skin. Its combination of exfoliating and acne-fighting ingredients, along with its hydrating and soothing properties, make it an excellent choice for anyone looking to achieve clearer, brighter, and smoother skin.
See All Ingredients

| Ingredient | Ingredient Type | Source | Benefit |
| --- | --- | --- | --- |
| Distilled Water, | Natural | Water | Solvent |
| Glycerin, | Natural | Plant | Humectant |
| Sodium Acrylates Copolymer and Lecithin, | Synthetic | Lab Synthesized | Gelling agent |
| Sodium Hyaluronate, | Synthetic | Lab Synthesized | Moisturising, Anti-Ageing, Nourishment |
| Cocamidopropyl Betaine, | Natural | Coconut | Surfactant |
| Caprylyl/Capryl Glucoside, | Natural | Coconut | Emollients |
| Sodium Methyl Cocoyl Taurate, | Natural | Coconut | Surfactant |
| Lactic Acid (from Bilberry), | Natural + Synthetic | Bilberry | Exfoliates, Maintains pH balance & Conditions |
| Glycolic Acid (from Sugar Cane), | Natural | Sugar | Exfoliates & Boosts collagen production |
| Citric Acid (from Orange and Lemon), | Natural | Lemon | Maintains pH balance & Conditions |
| Malic and Tartaric Acids (from Sugar Maple), | Natural | Sugar | Exfoliates & Boosts collagen production |
| Salicylic Acid, Phenoxyethanol, Triethylene glycol. | Synthetic | Lab Synthesized | Preservative |
Refreshing
Extremely gentle and not stripping
EXFOLIATING FACE CLEANSER WITH AHAs & BHAs