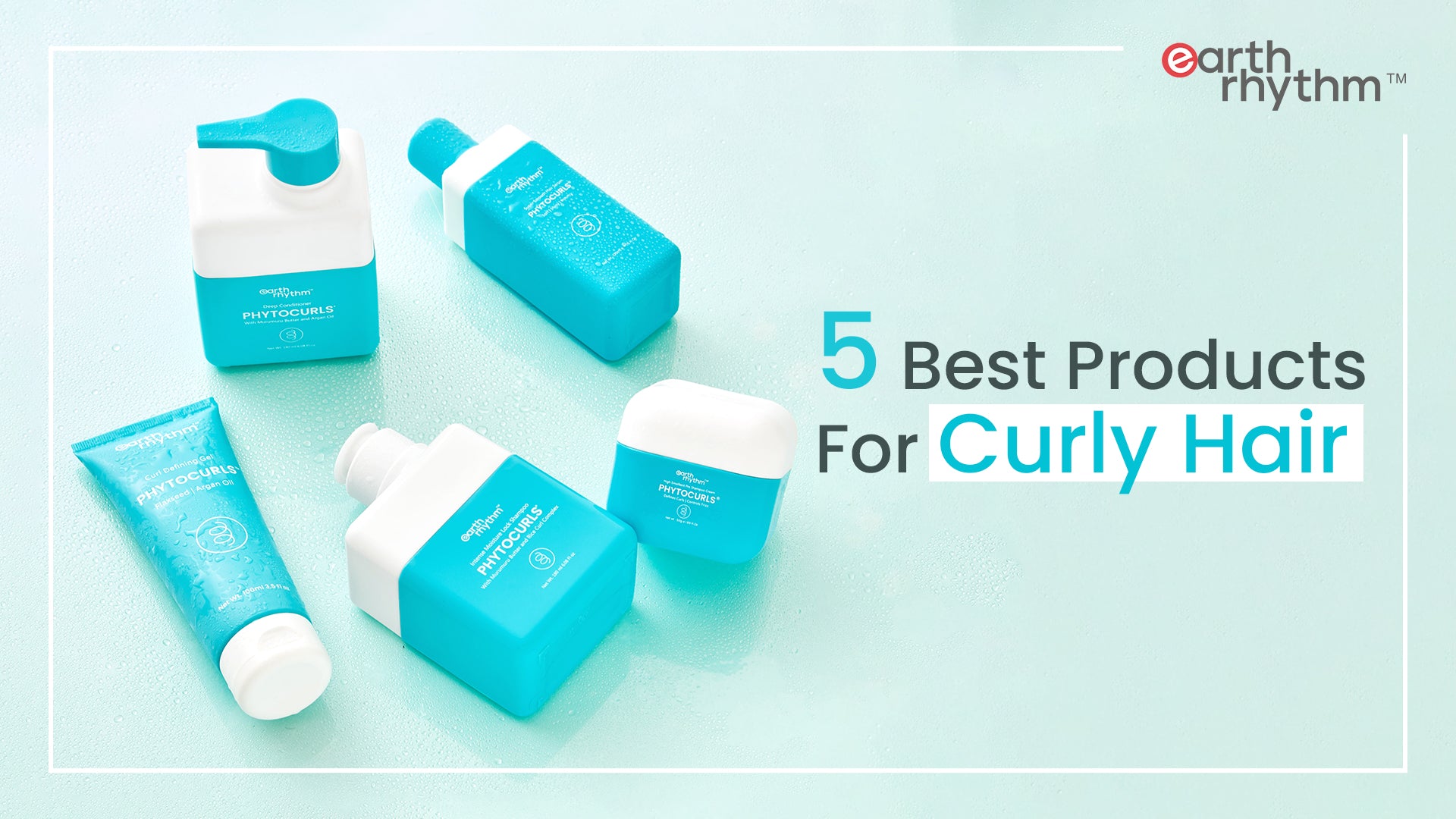 Flaunt Your Curls with the Ideal Curly Hair Care Routine
A beautiful head of curls is a dream for many. However caring for them can be quite difficult and many women state this as a common hair woe. So what is it that sets them apart from the rest of the hair types?  Almost as if they have a mind of their own, taming curly hair is quite a task. Being less elastic, they get tangled easily as there is not much movement of the nourishing oils from the scalp to the tip. Being prone to dryness, curly hair is quite prone to breakage which can be quite a heart break. The following is a simple curly hair care routine that you can follow to breathe new life into your curly mane.
Oiling Your Curly Hair 
One of the disadvantages of having curly hair is that it doesn't hold moisture too well. Thus it is all the more important to ensure that they are well nourished and hydrated. This is where hair oils come to the rescue. Oils are useful to do away with a plethora of issues like brittle hair, dryness and frizz. When choosing an oil for curly hair, remember to opt for moisturising hair oils as they penetrate the hair shaft and nourish your curls. The most common choice of oil when it comes to curly hair are:
Olive Oil: With its nourishing qualities, olive oil does a great job when curly hair as it moisturises, detangles and enhances the shine of your curls. It also can be added to your conditioner to enhance its moisturising capacity. 
Onion Hair Oil: Known to soothe an itchy scalp caused by dandruff, onion oil can deeply penetrate the hair shaft to nourish and moisturise your hair from root to tip and helps in hair growth.
Jojoba Oil: Jojoba is a light oil that resembles natural sebum. Sealing in moisture and reducing frizz, it also has the additional benefit of being non comedogenic.
Tamanu Hair Oil: Bringing out your hair's natural sheen, tamanu oil encourages healthier hair growth, prevents hair loss and soothes your scalp. 
Slightly warming the oils before application helps them penetrate deeper into the scalp.
1. Pre- Shampoo Cream Treatment For Curly Hair
When it comes to curly hair, pre-conditioning is as important as post conditioning. If not using a hair oil, use a deep conditioning mask such as the Phytocurls High Emollient Pre Shampoo Cream that envelops your hair and locks moisture in. Suitable to even the most dry tresses,it has unique ingredients like Murumuru Butter that is lightweight and penetrates deep into your hair to make it soft, shiny, smooth and easy to detangle.Slather it on to your hair strands focusing on the areas that are prone to frizz. Leave it on for 15-30 minutes and wash off with a sulphate and paraben free shampoo.
2. Hair Shampoo - Using the Right Shampoo For Curly Hair
When washing curly hair, make sure that you don't over shampoo as it can further dry your hair. You can cleanse your hair once every three days or once a week depending on the length and density of your curls.Choose a sulphate free shampoo like Phytocurls Intense Moisture Lock Shampoo that leaves your hair shiny and refreshed. Enriched with Rice Curl Complex it enhances your hair texture and helps retain curls. Apply the product to your scalp and wash off using cold or mildly tepid water.
3. Hair Conditioner - Intense Conditioning For Curly Hair
Conditioning is the most important step of curly hair care to keep your curls soft and frizz free. Curly hair tangles easily and a good conditioner goes a long way to fix this problem. Simply take a dollop of a moisturising sulphate free conditioner like the Phytocurls Deep Conditioner , rub it between your palms and run it from the middle of your length to your tips. Avoid applying conditioner to your scalp as it can make your hair flat and greasy. Leave it on for two minutes before rinsing off with cold or mildly tepid water. 
4: Hair Gel - Refresh Your Curls
Curly hair has the tendency to clump, hence can lose definition after a few washes. Give definition to your curls with nourishing hair products like the Phytocurls Curl Defining Gel .  Using this gel gives you a perfect balance of hydration for your curls. Best used after your conditioner, apply it evenly on wet hair. Once done, scrunch your hair section by section to enhance your curls. For best effect let them air dry. To minimise frizz , try not to touch them while they are drying.
5: Hair Serum - Lock in The Moisture For Curly Hair
As a last step to this ritual, show your hair some tender love and care with a serum that locks in all the moisture like the Phytocurls Super Smooth Hair Serum  that not only reduces frizz and adds shine, but also protects your hair from environmental pollutants. Depending on the length of your hair, pump the product onto your hands and gently rub between the palms.Start applying at the tips working your way upwards. Comb through your hair as you normally do and your curls are all set to shine.
While flaunting a head of curls may not be everyone's cup of tea, following these few steps can easily help you master the art of managing them with ease. 
Related Blogs:
 Related Products: