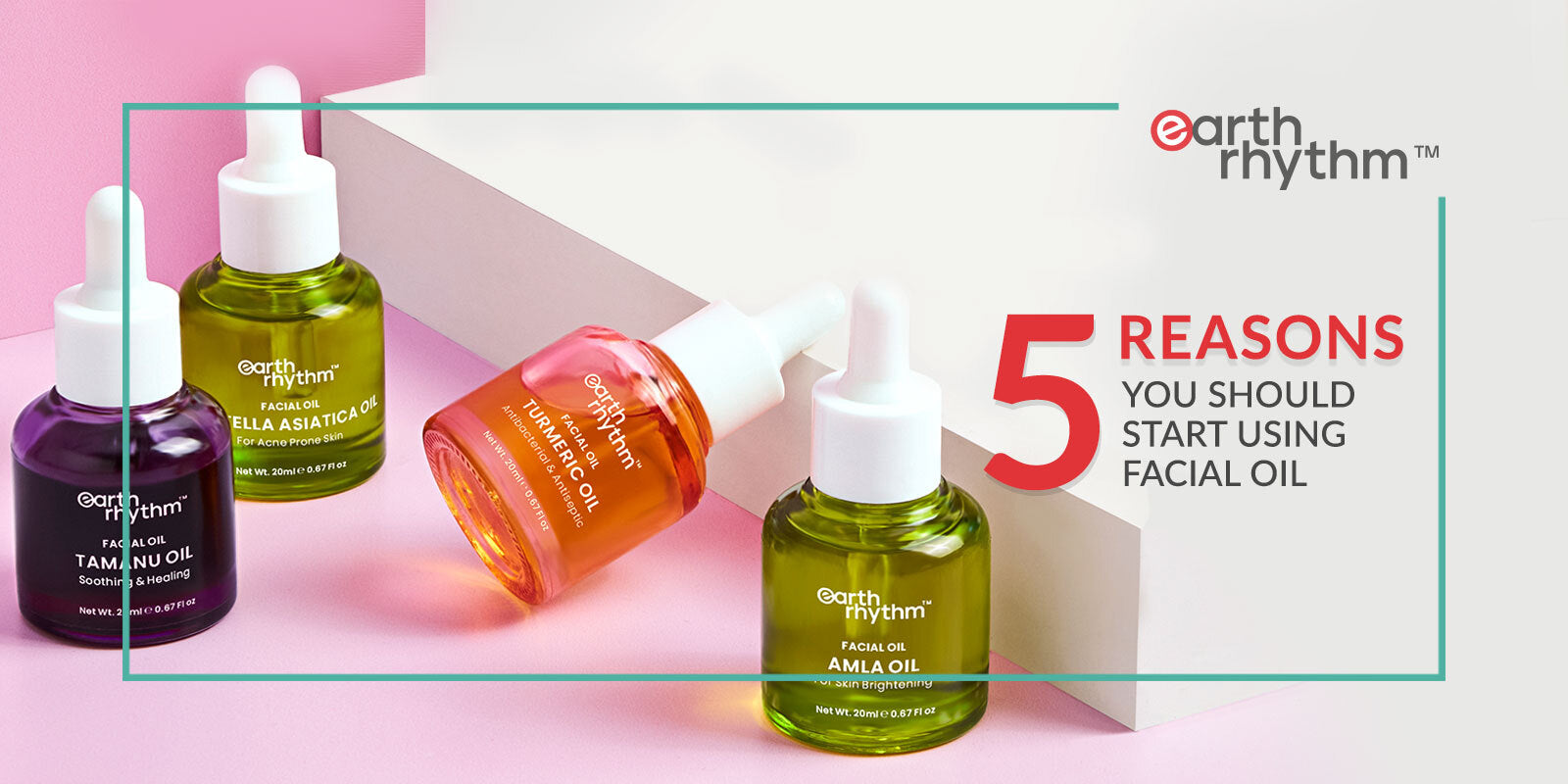 Top 5 Benefits of Using Facial Oil on Dry Skin
Do you know that Ancient Egyptians used to apply facial oil to keep their skin glowy and flawless? Yes, you heard that right! And this age-old beauty secret is again making a comeback with a wide range. In fact, facial oil for dry skin is a bliss and it can turn out to be an excellent decision if you are trying to cure dry skin issues. Moreover, facial oils can transform the skin texture from dull to dazzling offering other potential benefits to your skin. So, if you were confused and unaware about the benefits of face oil for dry skin then leave your worries aside and read the content below that talks about the top 5 benefits of facial oil. 
1. 

Facial Oils Works as a Moisturizer


There can be numerous factors that contribute to sucking the moisture out. One of them can be change in weather conditions, and since winters are coming there are high chances of flaky and rough skin. Facial oils are the ideal antidote for the same and can be much more effective in making your skin soft and supple while adding the much-needed moisture. Oils usually work better than your regular moisturiser because they can penetrate deep into the skin. 

 ➦ Recommended Product - Kukui Nut Facial Oil
2. 

Facial Oils Protect the Skin

Oils are lipophilic in nature; they go deep in the skin while locking the hydration & moisture in and keeping the toxins out. Some dry skin face essential oils also strengthen and fortify the skin barriers & hence bring amazing results. Moreover, in winters using rosehip seed oil is best as it is highly concentrated with ingredients that have antioxidant properties.

 ➦ Recommended Product - Turmeric Facial Oil
3. 

Facial Oils Provides Healthy Shiny Skin

As we age, the skin starts to appear dull and dry, and it is quite common as skin produces fewer natural oils. Moreover, the dullness and dryness also come if you don't exfoliate the skin timely or if you are not following proper sleep patterns. Face oils really help to restore the moisture and offer glowing skin immediately and keep your skin healthy.

 ➦ Recommended Product - Nettle Facial Oil
4. 

Facial Oils Works Best in Calming the Rashes 

Most facial oils have anti-inflammatory properties that help to heal skin irritation and dryness. Our Vetiver is one of the best dry skin facial oils and is multi-functional too. This face oil provides relief to the skin rashes, redness and itchiness. Moreover, Vetiver being the master ingredient helps to promote the growth of skin tissues.

 ➦ Recommended Product - Rosehip Seed Facial Oil
5. 

Facial Oils Are Perfect Primer 

Face oil not only works wonders for dry skin but at the same it gives your skin much needed moisture and immediate plumping effect. Also, it makes your face smoother to apply makeup. And that is why facial oils can also be used as a primer. 

 ➦ Recommended Product - Vetiver Facial Oil
Conclusion:

Some of the best dry skin face essential oils are Amla facial oil, Turmeric facial oil, Centella Asiatica face oil, and many more that you can try from our wide range of facial oils. Moreover, even if you don't have dry skin then also adding facial oils to your regular skin care is effective as it acts as a barrier on your outer skin protecting from harmful pollutants. 
Shop Now Best Face Oil For Dry Skin From Earth Rhythm.