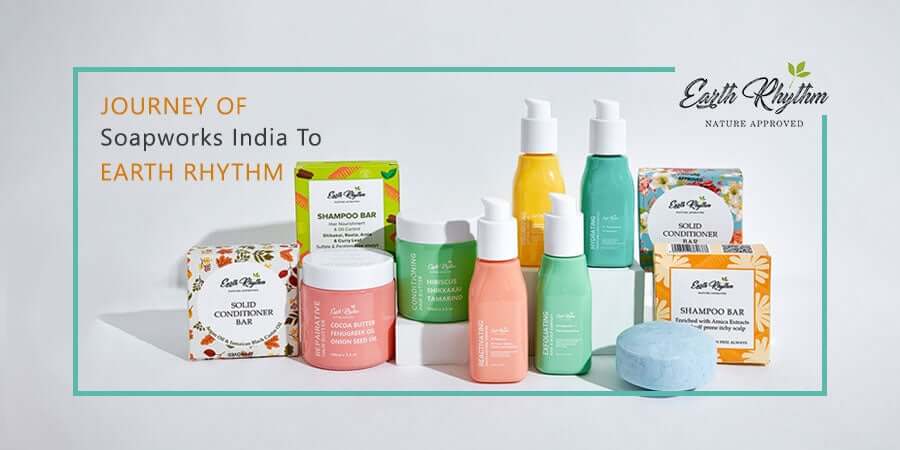 Building a D2C Skincare Brand: Journey Of Soapworks India To Earth Rhythm
Hello, Earth Rhythm fam! We always get excited to share our stories, BTS, and pretty much, everything with you. With the same excitement, we'd like to launch our new *Drum Rolls* "Blog series". We'll be keeping this space open, informative, and entertaining with lots of tips, tricks, and super fun stories lined up to share with you all. TBH, whenever we look at a story mention or see a tagged post, we do a little happy dance! 
To get the ball rolling, let's take you on the journey of how Earth Rhythm was born. And yes, setting up a D2C brand has been nothing short of a roller coaster ride. Some of you have been on this journey with us right from the beginning. And if you knew about us just from our products - here's a little peek into what went behind setting up Earth Rhythm. 
The Early Startup Days
In 2015, Harini Sivakumar, the founder of Earth Rhythm and a mother to a five-year-old son born with Down Syndrome was looking out for products that were extremely gentle for her son. Unfortunately, there was nothing on the market, except advertisements and high-fragrance products which can be major irritants to sensitive skin. And that's when she came up with an idea and researched on YouTube about soaps and body butter for personal use. She started making small batches and gradually Harini shared those as gifts to friends and family. Since then there has been no backtracking for this superwoman!
Moving forward in 2016, she started learning about the soaps on YouTube, how they are formulated and started to make her own soaps. Further, she successfully completed courses- Formula Botanica & Diploma in Advanced Cosmetic Science and went on to begin Soapworks India in Gurugram, in the year 2017 with the intention of selling simple hand-made fragrance free products.
Setting Up The Brand 
It wasn't easy for Harini to go out and leave her child behind, but with her dedication to the company, she succeeded in setting it up. And realizing his daughter (Harini) was serious about the business, Harini's dad (Sivakumar Vadaranjan) joined the business in 2018, after which they together applied for a manufacturing license. Around this time was when they decided to rebrand Soapworks as Earth Rhythm.
Starting in 2019, the very first product Earth Rhythm began selling were the revolutionary Shampoo bars and tbh, it's still our *star product*. Also, Earth Rhythm is ECOCERT Certified, which is one of the largest certification bodies in the world. As responsible citizens, we make sure that our products combine natural raw materials science-backed formulations and zero-waste philosophy. Each of the formulations of the product takes anywhere between months and years for perfection.
Growth Over The Years
From manufacturing soaps at home to using 100 kg mixing machines to produce soaps in large quantities, Earth Rhythm has come a very long way. Over the years, Harini and the talented members of her team have moved into a wider category, apart from the sale of soaps in beauty and hair care products. 
Until the end of 2020, Earth Rhythm had been a self-funded venture. In July this year (2021), Earth Rhythm raised $1.2 million seed funding from Anicut Capital led by Ashvin Chadha and Balamurugan IAS. With this funding, the brand has been reinforcing R&D efforts, clinical trials, commercialization, product development, and team expansion. 
Through this venture, Earth Rhythm aims to strive to continue providing customers with superior products and ensure great customer satisfaction. As a brand, we look forward to launching new products and deepening the local market while making investments in people.
Making A Sustainable Approach 
The beauty industry is notorious for being extremely wasteful, with continued use of single use-plastics, un-recyclable materials, and other hazardous compounds. If we're trying to make products that are safe and effective for you, it doesn't make sense to do it while hurting our environment and surroundings along the way. 
We at Earth Rhythm are extremely conscious of the waste we create, both with our products and packaging. Our solid shampoo and conditioner bars are some of our best sellers. With eco-friendly alternatives, we want to encourage you to make choices that safeguard our planet as well. Once you use our products, we happily take the packaging back so they can be recycled, and are on a quest to become a Plastic Neutral brand by the end of 2021. With each choice we make, we're trying to leave a cleaner and better planet for our future generations. We now offer ECOCERT and PETA-certified products for skin, hair, body, and the latest in makeup. 
Our journey so far has been nothing short of a typical Karan Johar movie with uncertainty and the whole drama of running a successful business and stories. Stay tuned as we're all set to revamp our packaging & there will be a new set of products (Shhh, it's a secret) curated keeping in mind the needs & wants of our customers. Through it all – you've been there supporting us in all that we do and we could not be more grateful.
So cheers to you, our gorgeous community! So, stay tuned for more such updates.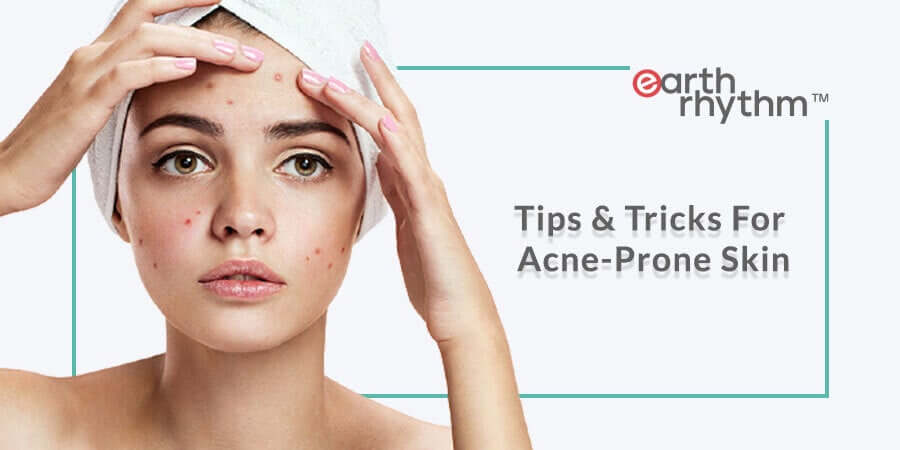 5 Best Tips For Acne-Prone Skin
It's D-day before the big event and your perfect outfit, haircut, glowing and healthy skin, all checked but hey wait, is that a zit? Are you kidding me! We all had them, those red beacons calculati...
Read more