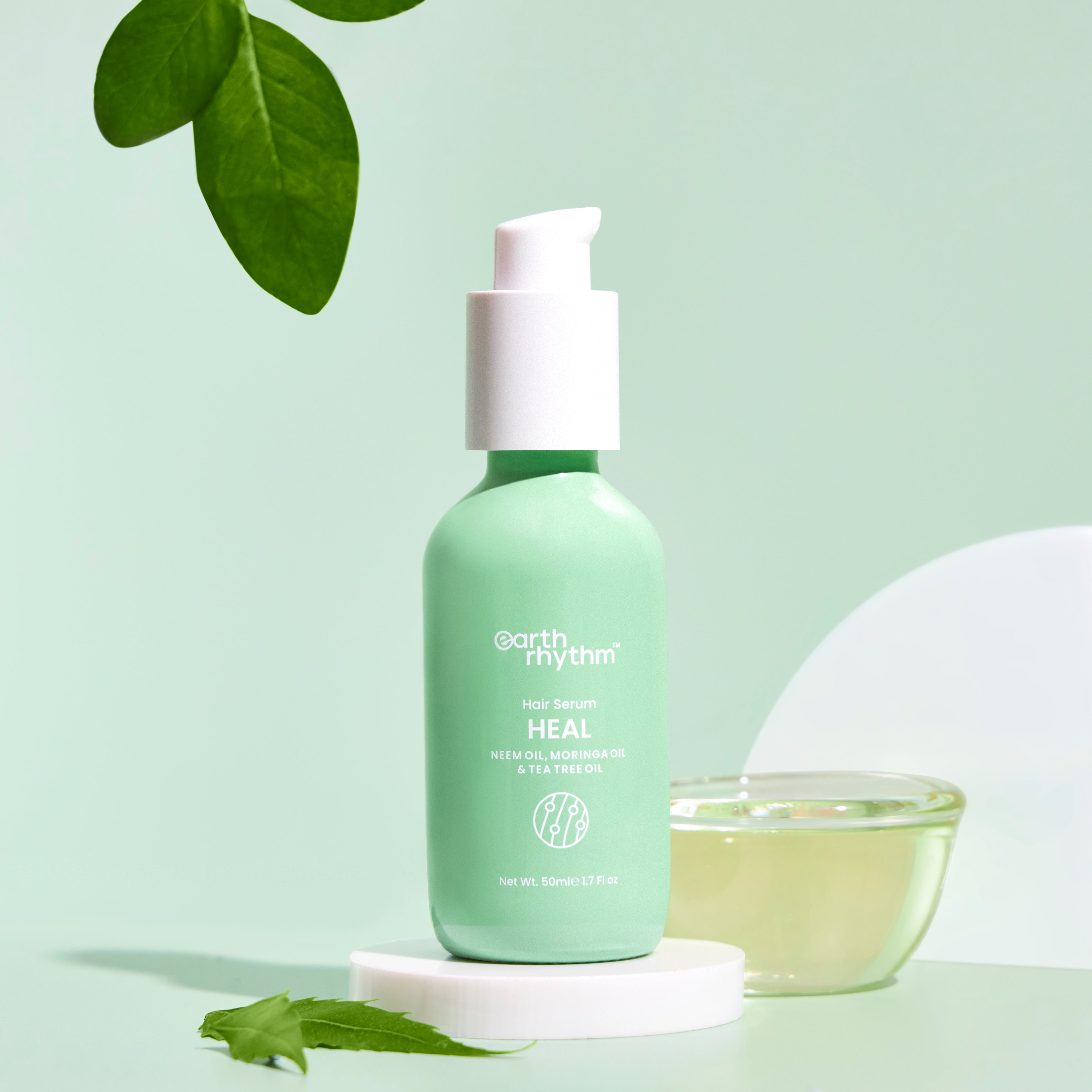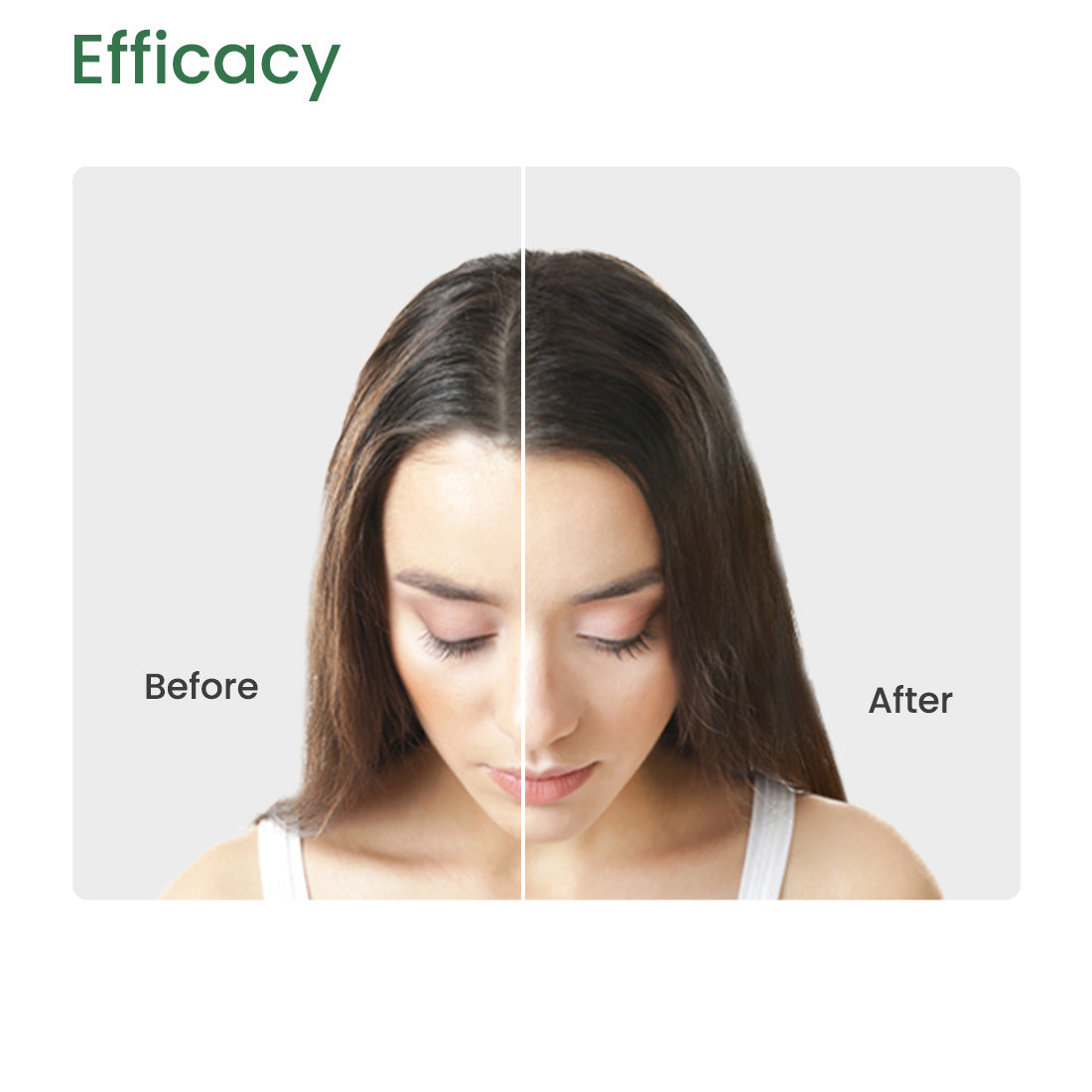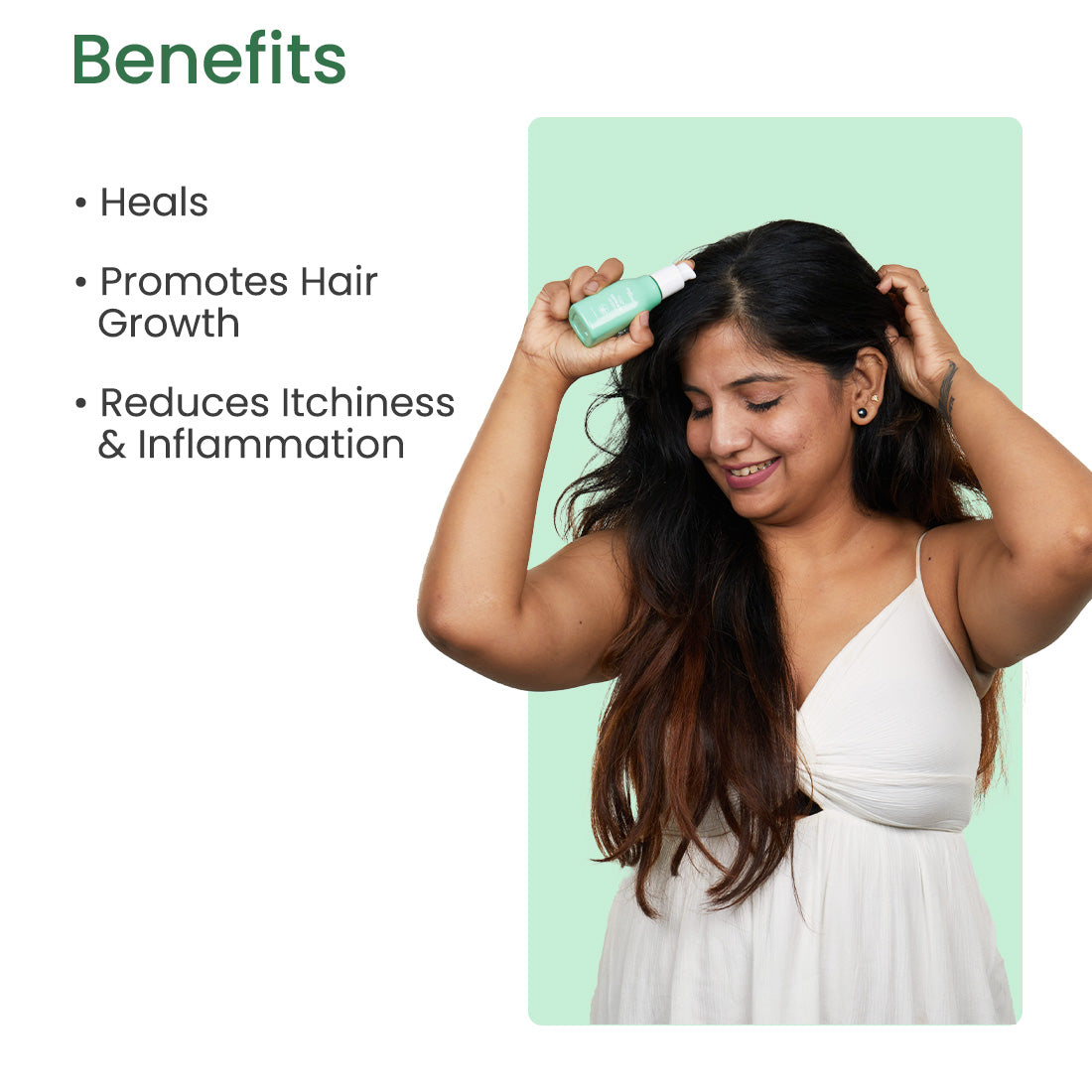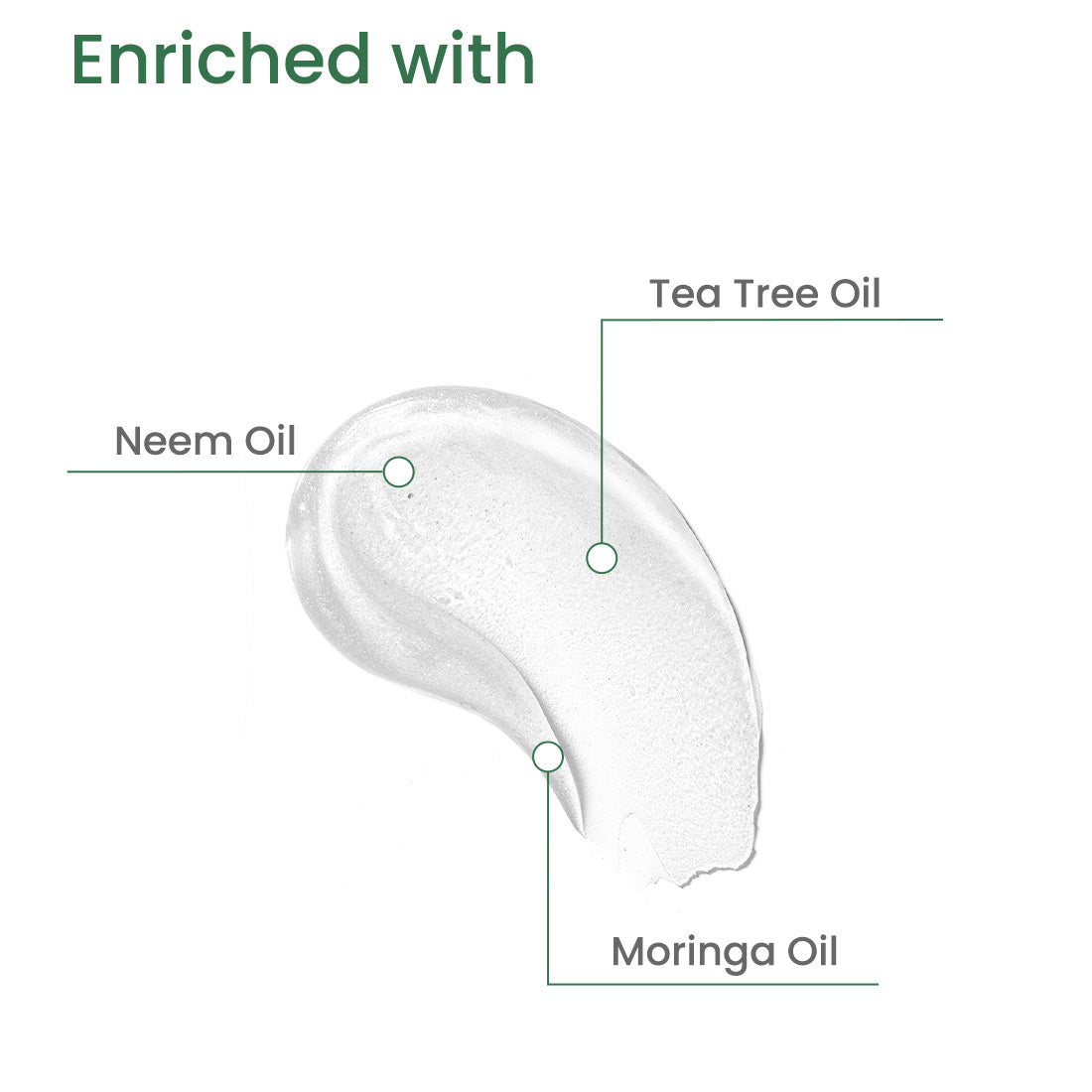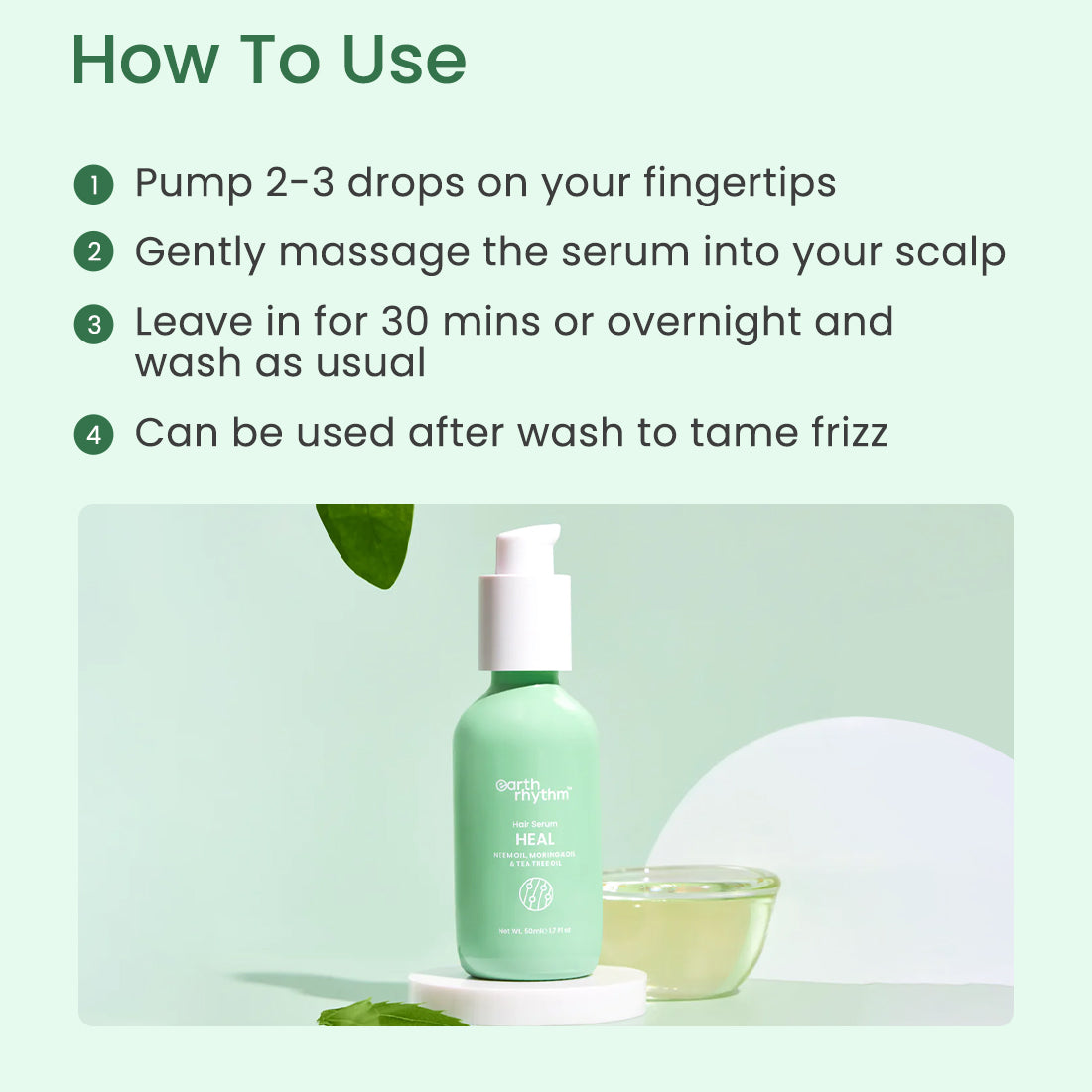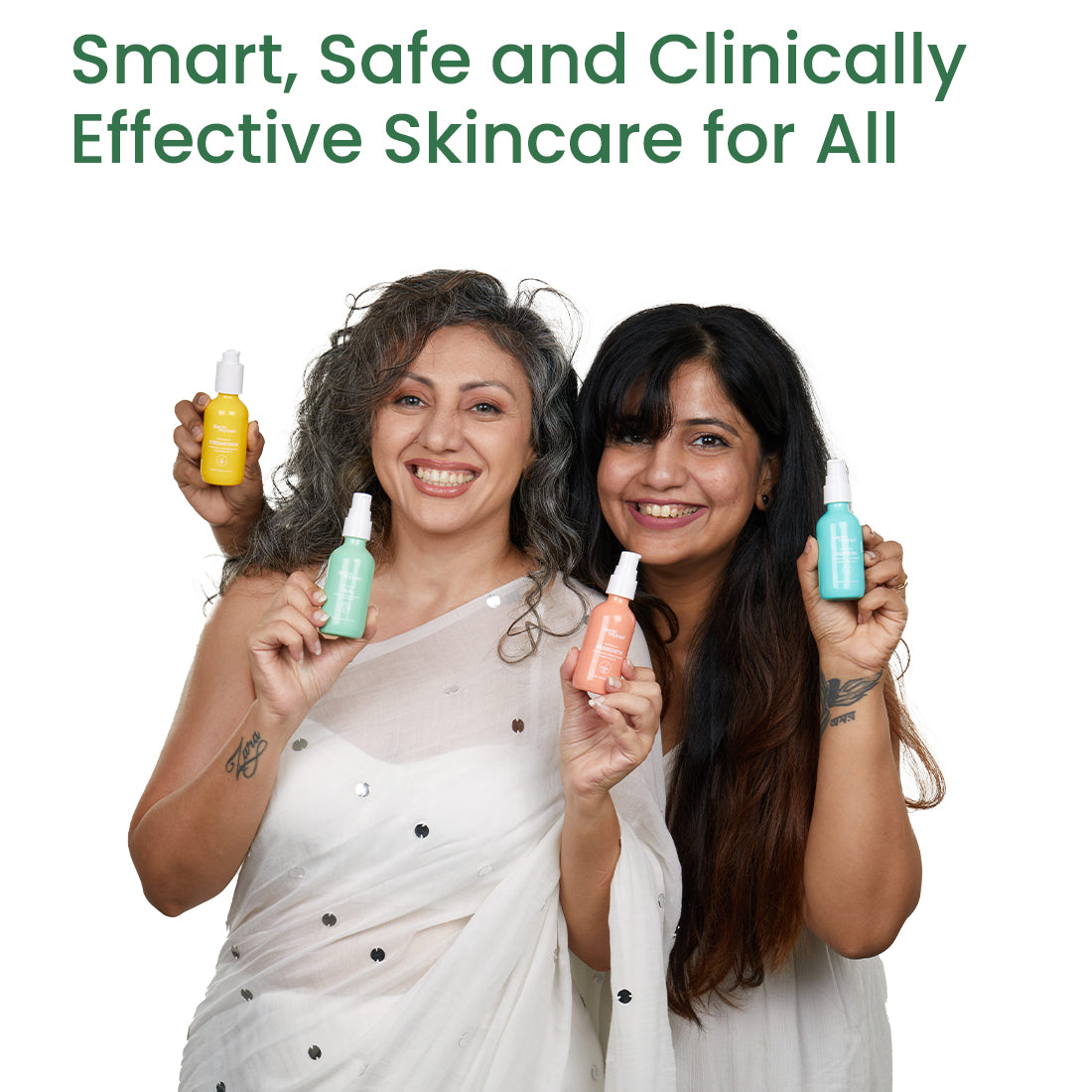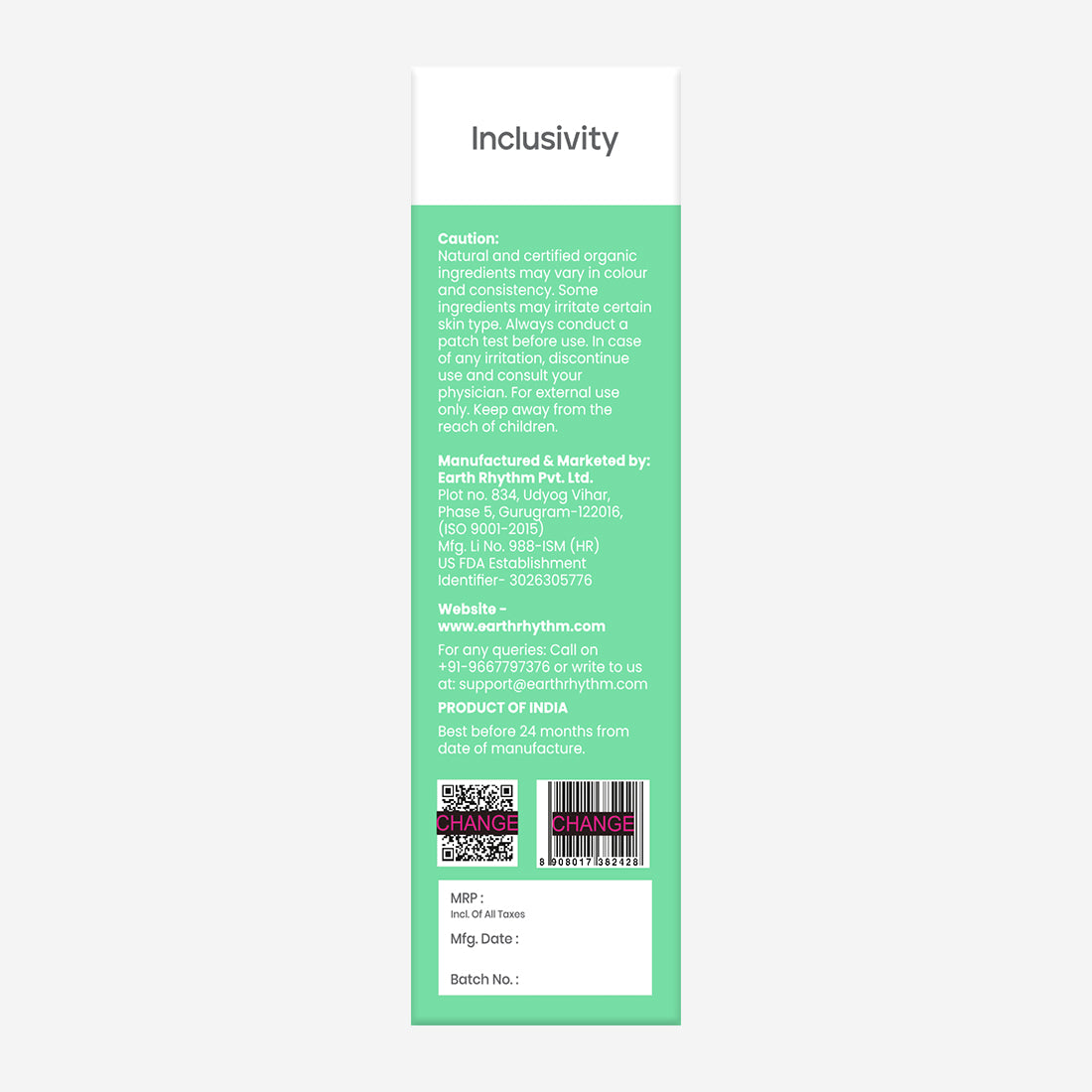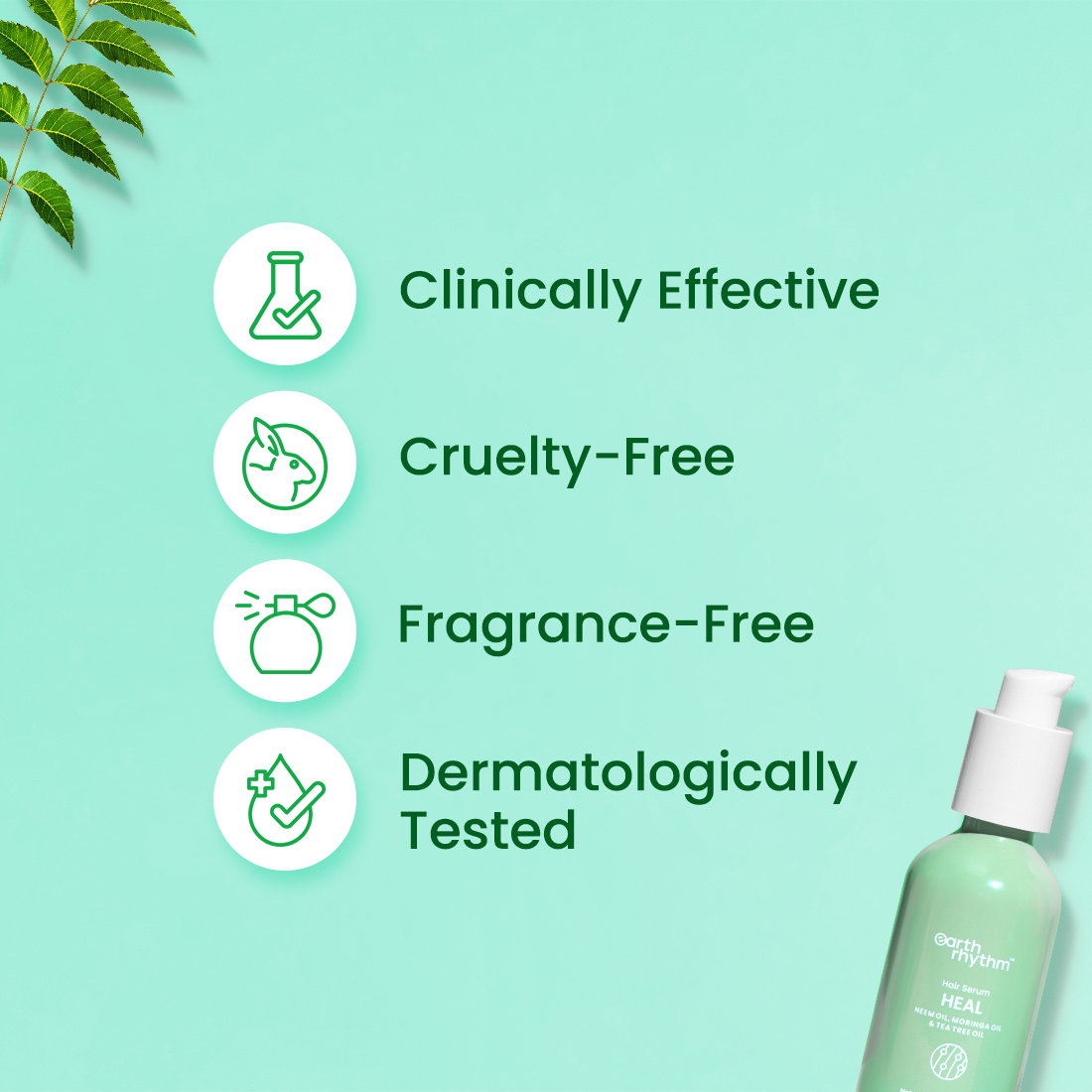 NEEM, MORINGA & TEA TREE OIL HAIR SERUM
Heals + Promotes Hair Growth + Reduces Itchiness & Inflammation
30% off
M.R.P.

Sale price

₹279.30
M.R.P.
Regular price

₹399.00
(/)
Inclusive of All Taxes. Shipping calculated at checkout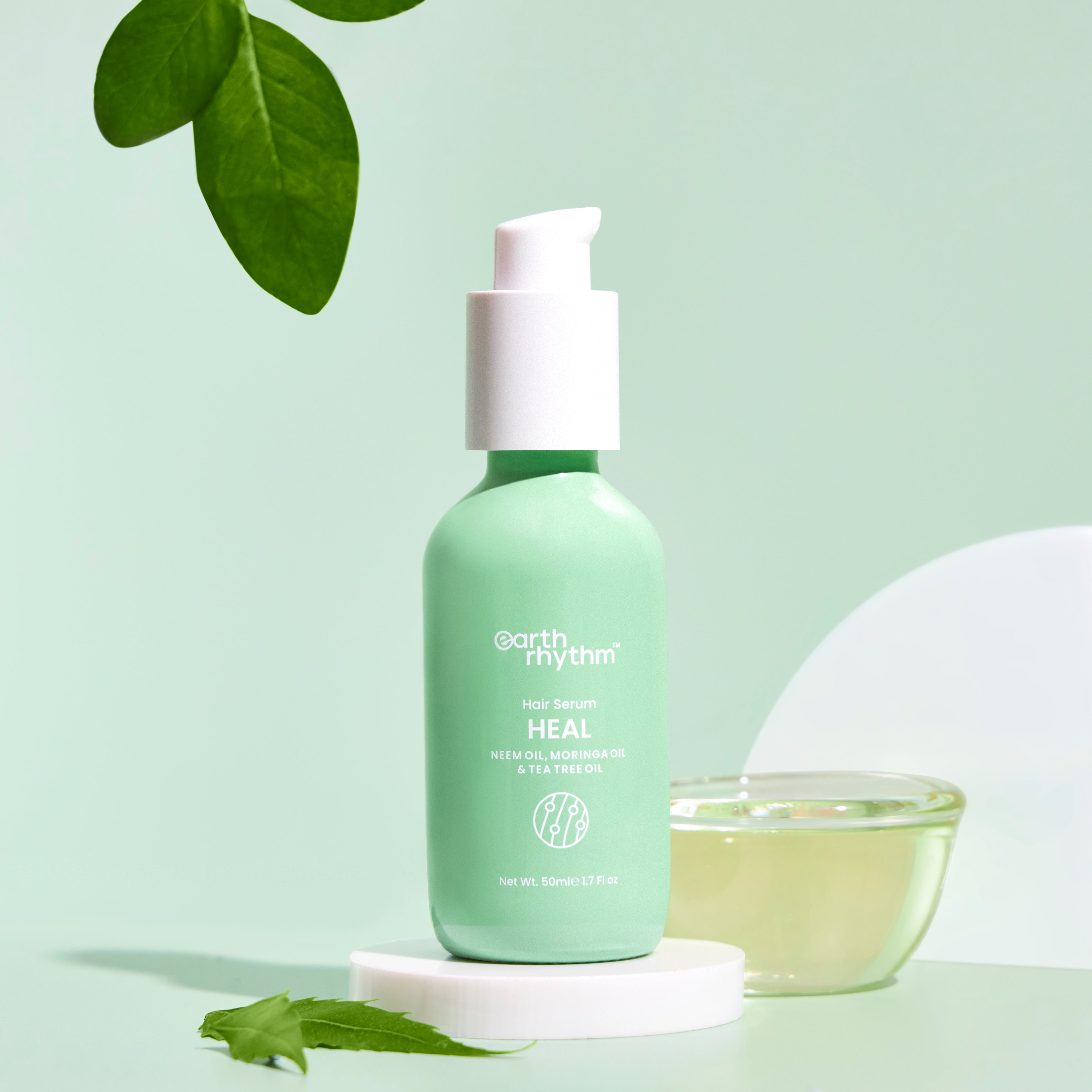 NEEM, MORINGA & TEA TREE OIL HAIR SERUM
M.R.P.

Sale price

₹279.30
M.R.P.
Regular price

₹399.00
Choose options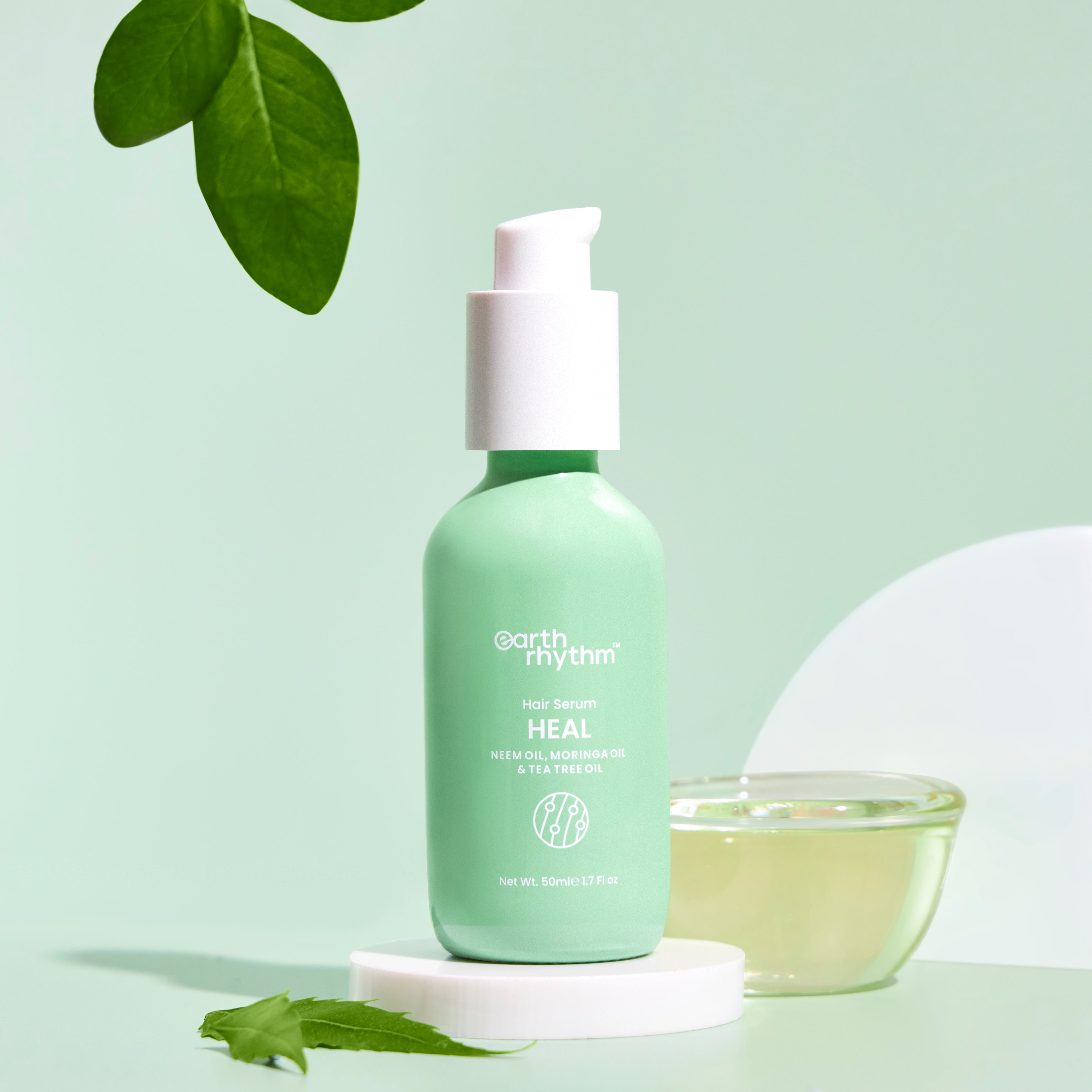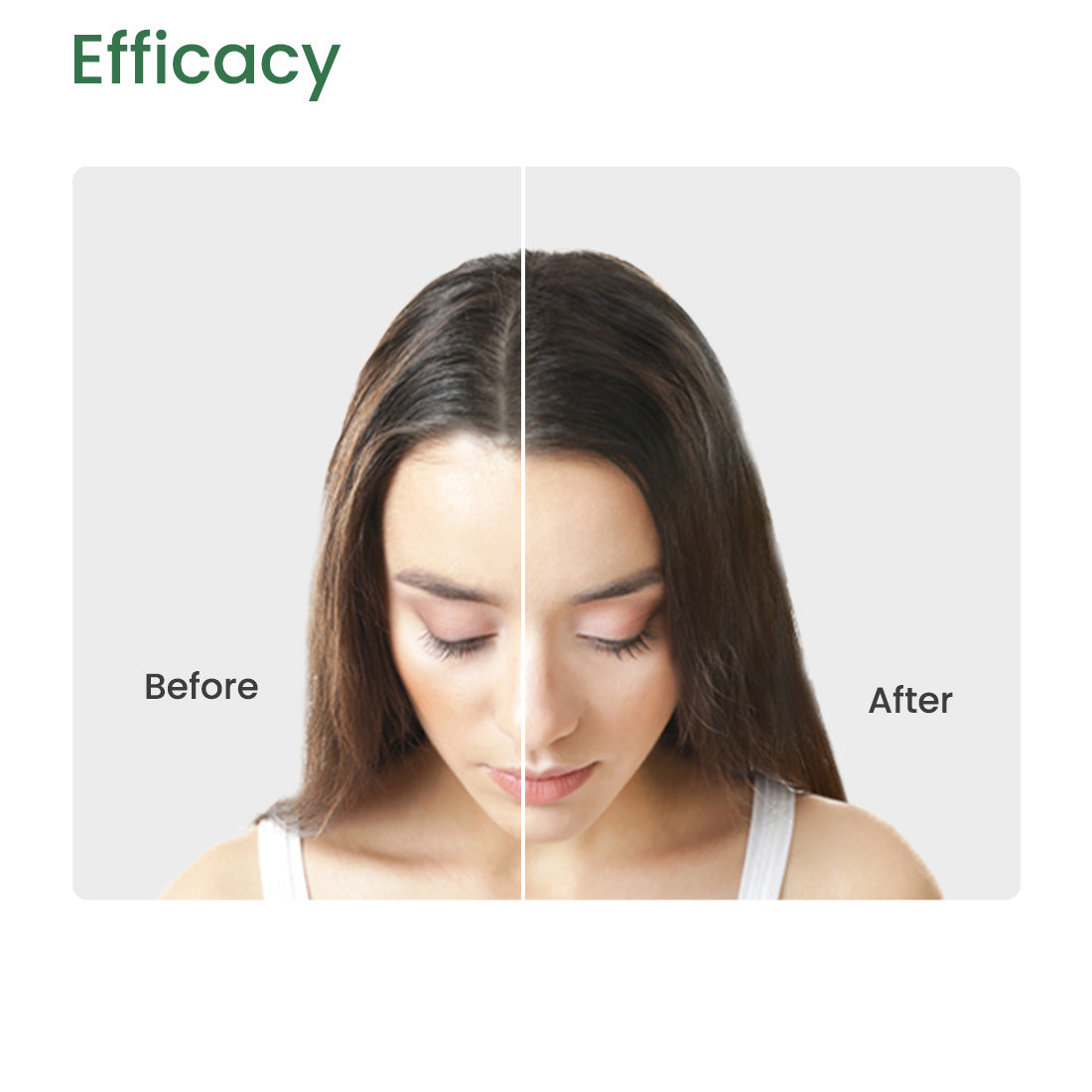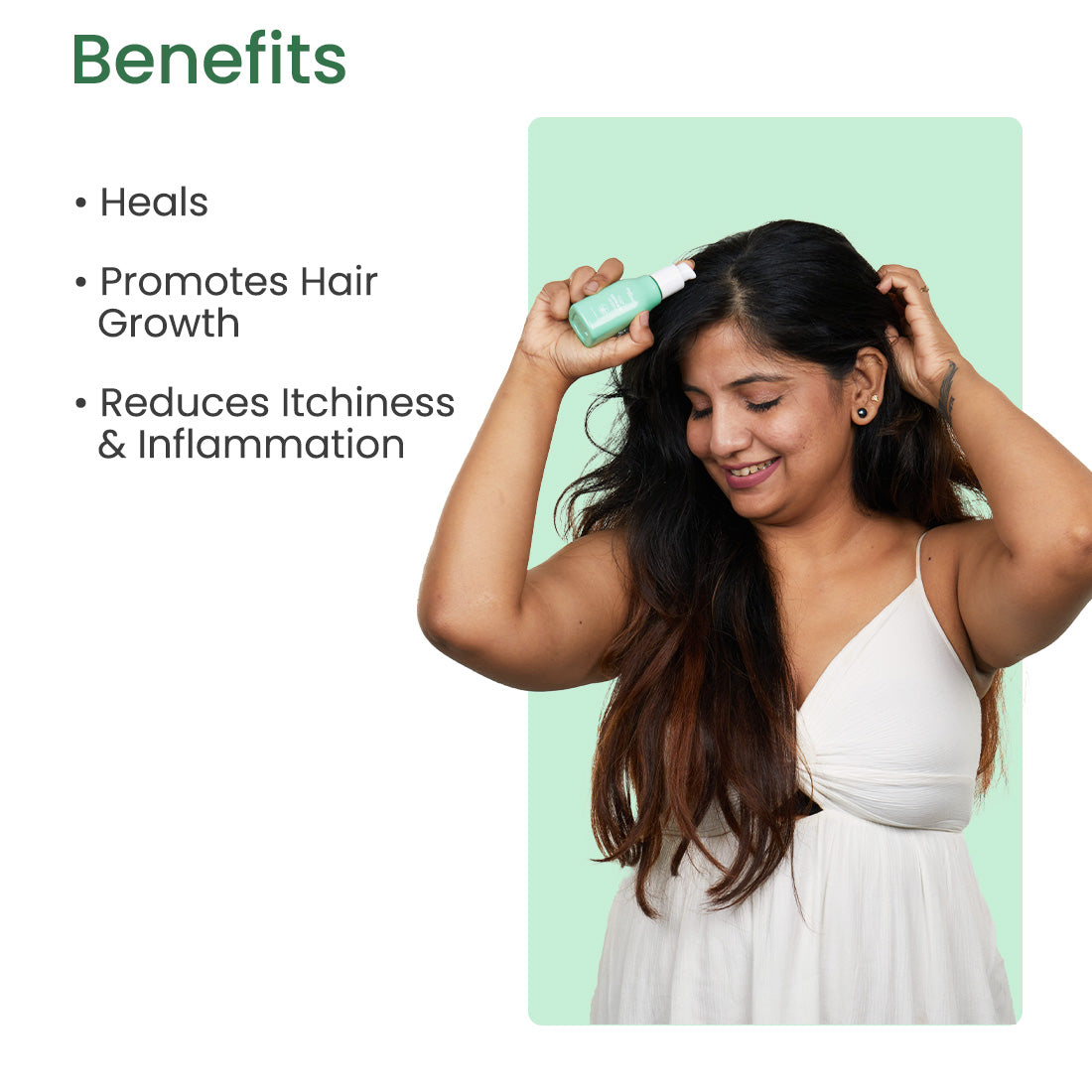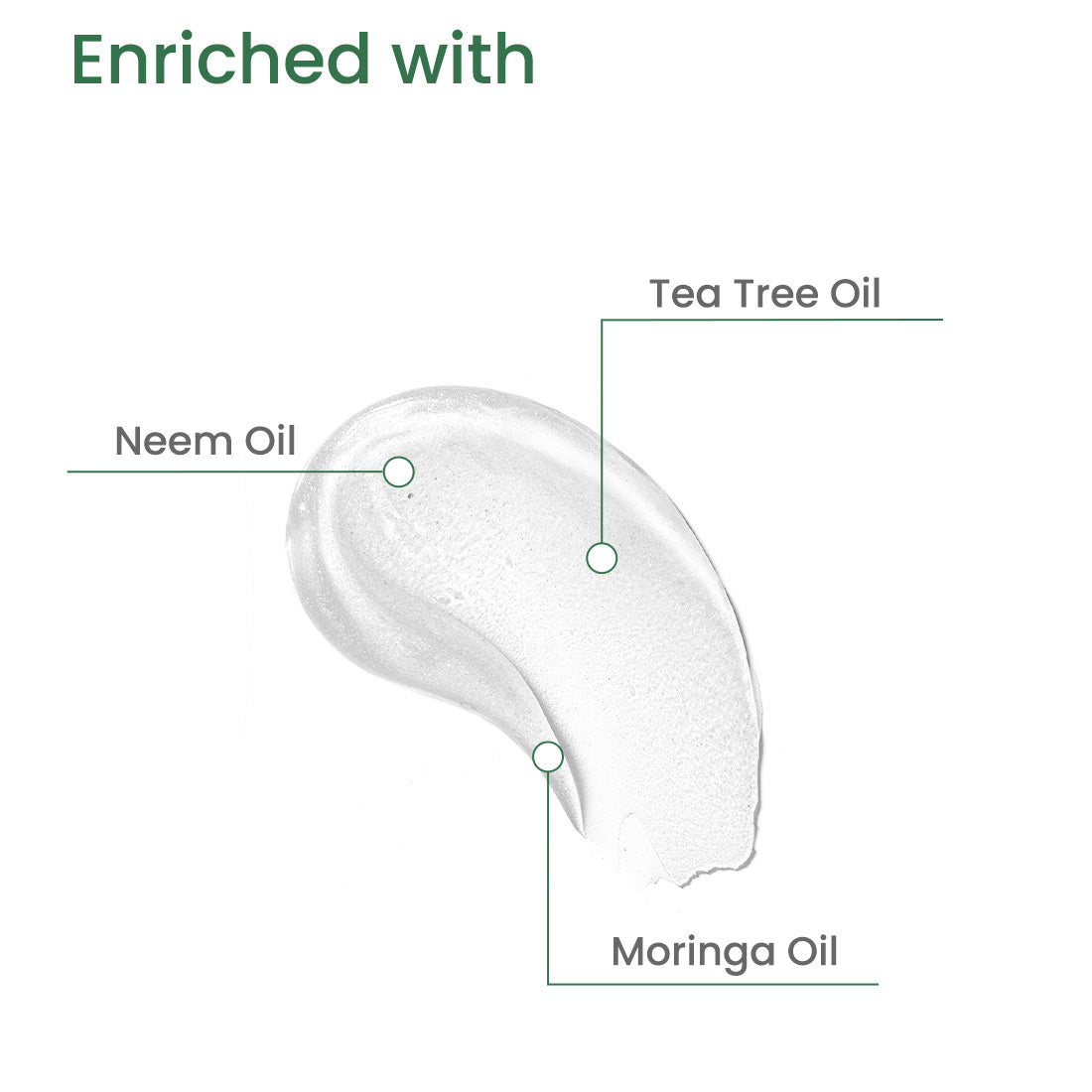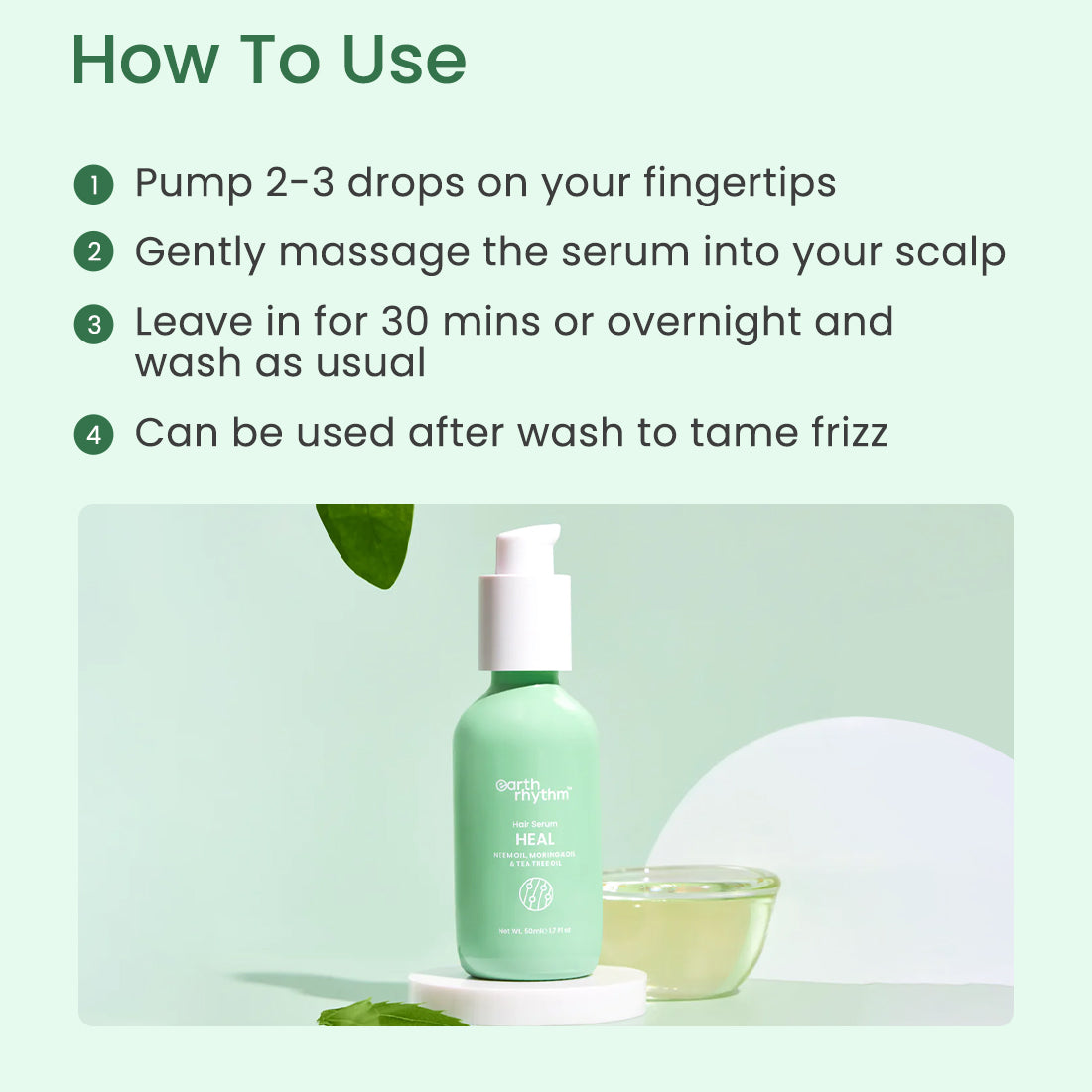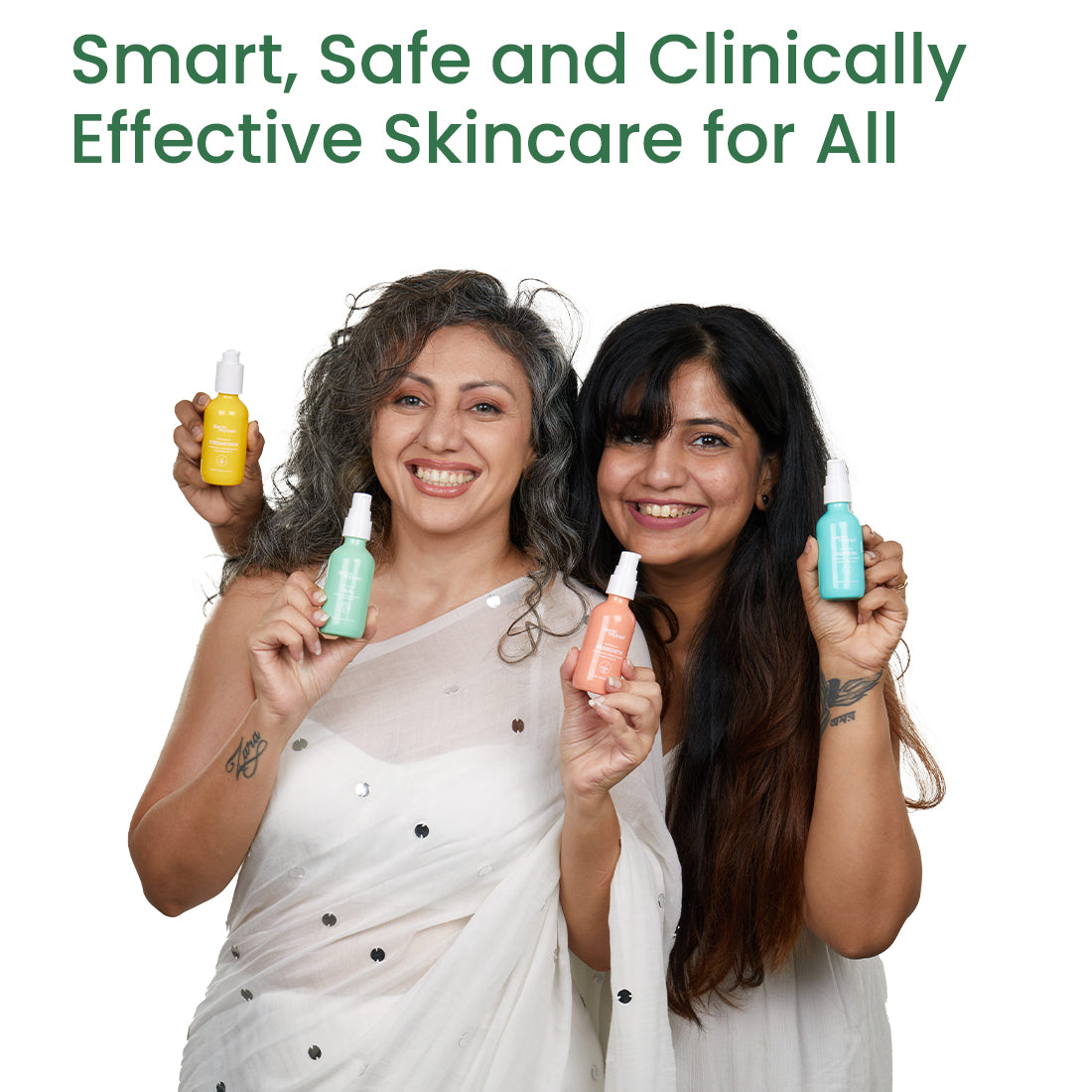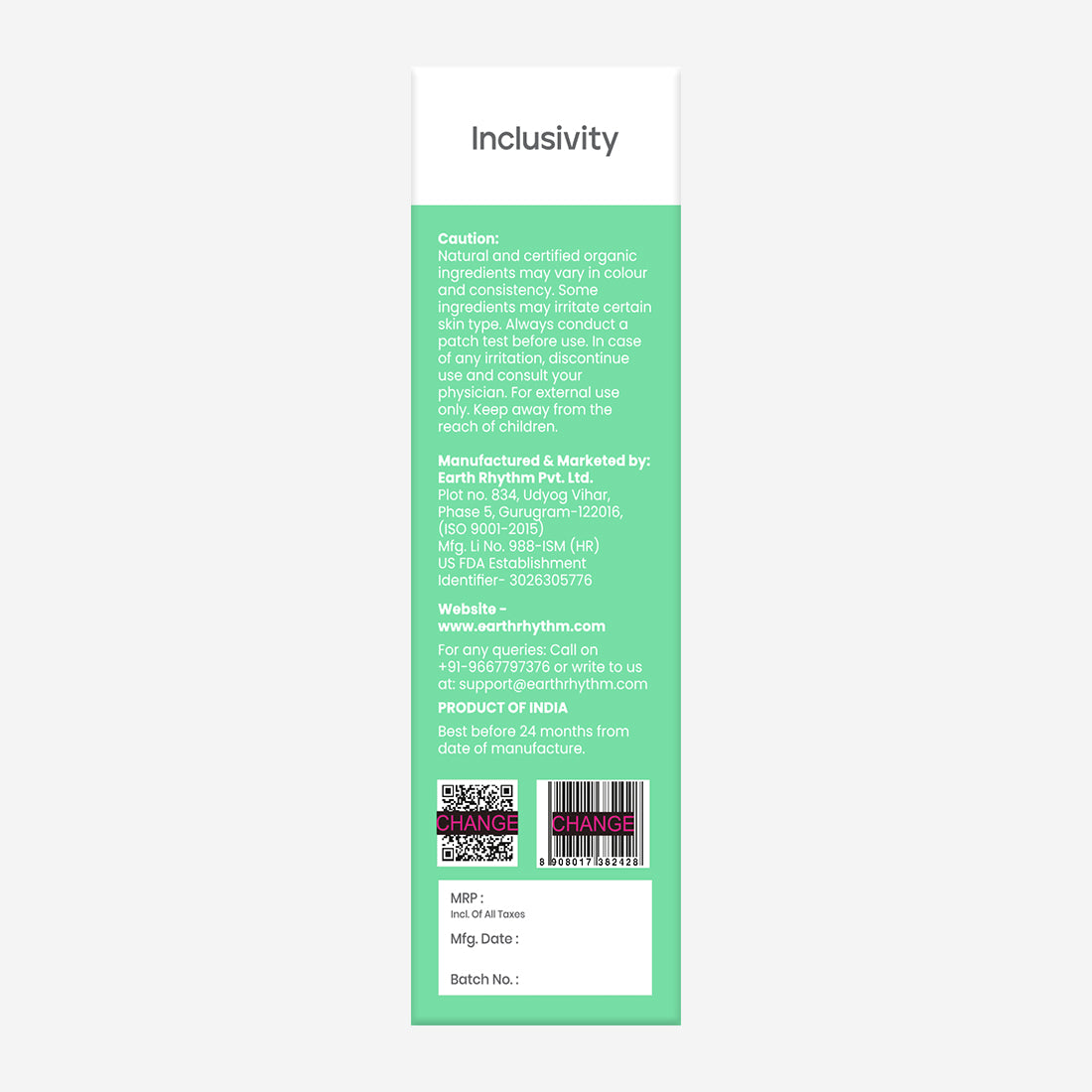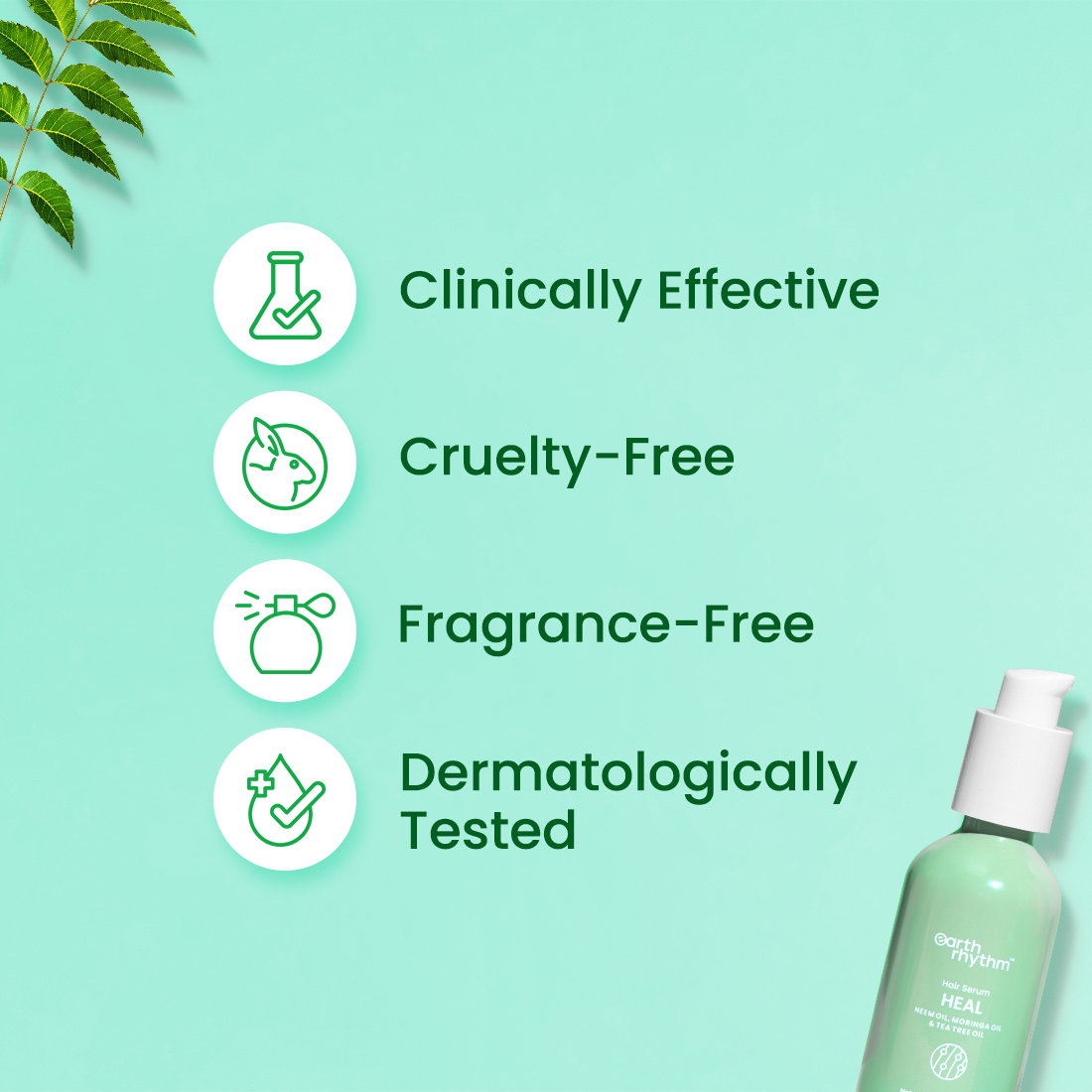 LIP & CHEEK TINT
Moisturizes Lips + 100% Natural Ingredients + Give Natural Flush Look
Sale price

M.R.P.

₹349.00
M.R.P.
Regular price

₹499.00
MURUMURU BUTTER SHAMPOO BAR
Softens Hair + Tames Frizz + Deep Conditions Hair + Detangles Hair
Sale price

M.R.P.

₹265.30
M.R.P.
Regular price

₹379.00
PHYTO CERAMIDE DEEP MOISTURIZER
Prevent Dryness+ Enhance Moisture Balance + Reduce Fine lines & Wrinkles
M.R.P.

Sale price

₹249.50
M.R.P.
Regular price

₹499.00
More Information

Bad hair days are truly the stuff of nightmares! Well, not anymore, thanks to hair serums that make styling your hair a breeze. Not to be confused with hair oils, hair serum is a pre-wash or post-wash styling hair care product that provides your hair that extra shine, hydration, nourishment, and smoothness.

Hair serum is designed to treat some of the specific concerns such as anti-breakage, anti-frizz, damage caused during chemical treatment, and hydration. And if thought that hair serum is just a quick fix to tame tresses, there's much more you need to know about this luscious treat. A serum coat your hair with a protective barrier while providing deep nourishment to give your hair the much-needed boost of hydration. It checks all the right boxes: shiny, strong & smooth. And for hair that is constantly styled or exposed to the sun, a serum lends a helping hand and keeps your strands from getting damaged. A lifetime investment—Neem, Moringa & Tea Tree Oil Hair Serum will make your mane bounce, swirl, and dance with you. It's your cue to welcome good hair days ahead.

What Ingredients To Look In Hair Serum?

Not to be confused with hair oil, a hair serum works as a post-wash styling product that can be non-silicone-based or silicone-based while giving your hair that extra shine and smoothness. It is designed to treat specific hair concerns such as anti-breakage, anti-frizz, damage caused during chemical treatment, and hydration.

Proteins:

Often times frizzy hair can be unmanageable and many of us invest in hair care products such as leave-in conditioner and hair serum to protect our hair from getting tangled or frizzy. Proteins are often used in anti-frizz products as they replenish the damage and acts as a building block for your scalp and hair.

Silicones:

A hair polymer, silicones create layering or boundaries around your hair strands. It is known to protect the hair from environmental aggressors such as pollution, dirt, and damage thus keeping your scalp and hair cuticles soft, healthy, and natural.

What Are The Benefits Of Hair Serum?

A hair serum prevents your hair from dryness and detangles it making it easier to manage. Also, some of the hair serums even have protection from UV rays to prevent hair from getting damaged from excessive sun rays. You can apply hair serums post hair wash when your hair is semi-dry or it can be used on your dry hair also. Let's see what all advantages do a hair serum posses:

Tames Frizz

Frizz and flyaways are never fun. In fact, we're tempted to say that when it comes to hair styling, they're the bane of our existence. But before reaching for hair spray, consider that using a hair serum can help nourish and tame frizzy hair. You should think it as your first line of defense, and hairspray as the final touch. You can apply a pump or two to your hands, rub it between your palms and run it through the lengths of your hair to tame any stray hair.

Nourish Dry Hair

In addition to your dry hair feeling rough, it often looks lifeless and dull. And a serum formulated with nourishing ingredients gives your hair a hydration boost while camouflaging obvious signs of damage and dryness such as spilt-ends, frizz, and breakage.

Controls Damage

When your is over-styled or colored it often becomes damaged. And using a hair serum is a great way to bring the moisture back to your hair strands when they lost their natural oils and helps you to seal the hair cuticle and scalp which is disrupted by damage.

Shop The Neem, Moringa & Tea Tree Oil Hair Serum

The Neem, Moringa & Tea Tree Oil Hair Serum from Earth Rhythm polishes the hair and smooths the frizz while combating static. It has a lightweight formula that doesn't weigh down your hair and it is made with enriched ingredients to provide nourishment.

Neem, known as wonder lead has multiple medical uses in Ayurveda. It has anti-bacterial, anti-septic, anti-inflammatory, anti-fungal and more properties. While Moringa restores hair strength, boosts keratin production, repairs damage and stimulates hair growth. Tea Tree Oil comes with wrapped with antimicrobial and antiseptic properties that treat the scalp by removing build-up caused by dead skin cells and excessive oil. Moreover, it increases blood circulation in the scalp.

Our first and foremost step is to identify hair type and then choose the right hair serum according to your concerns and needs. People with oily or fine scalp should invest in a very lightweight serum as it will not make them look greasy. Meanwhile, for coarse hair, thick serums make hair look nourished and smooth too. Moreover, if you use styling tools frequently, you should choose hair serums with keratin to strengthen your hair.

How to Perfectly Use Hair Serum?

For those who love shiny, healthy, and frizz-free hair, using a hair serum is a must. It makes our tresses manageable and soft. Here's how you can extract the best out of this hair serum for your hair.

- A hair serum works best when applied to shampooed hair. Firstly, let the excess water dry out or towel dry your hair.

- Depending on the length of your hair, take a few drops of hair serum and apply them over the strands. Gently massage the spilt-ends and make your hair look nourished.

- Slightly brush the hair downwards for easy detangling once you apply the serum.

NOTE: Avoid applying the serum over the scalp. It should never be applied to lengths like a hair conditioner. If you apply it from the top of your scalp, it will look greasy and sticky.