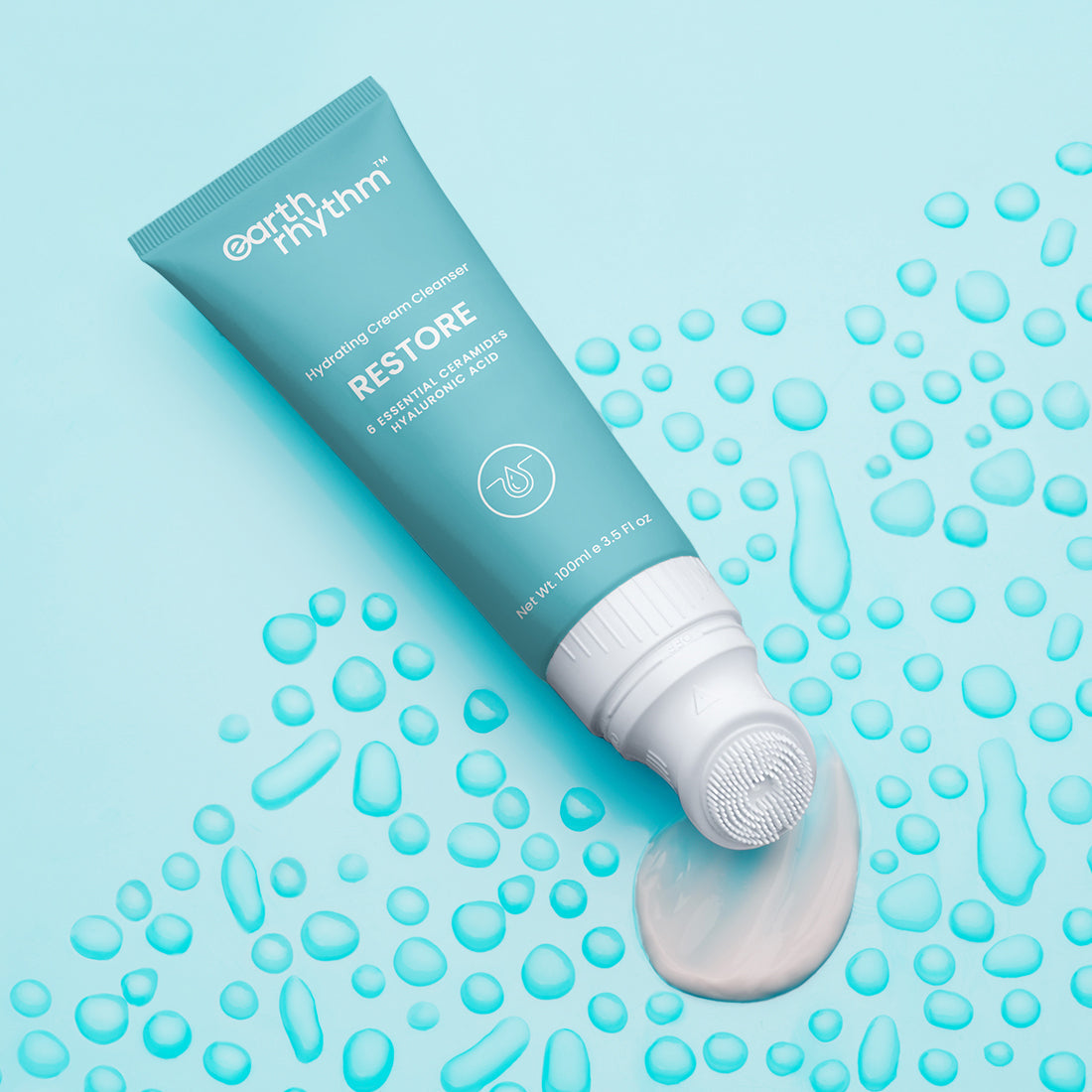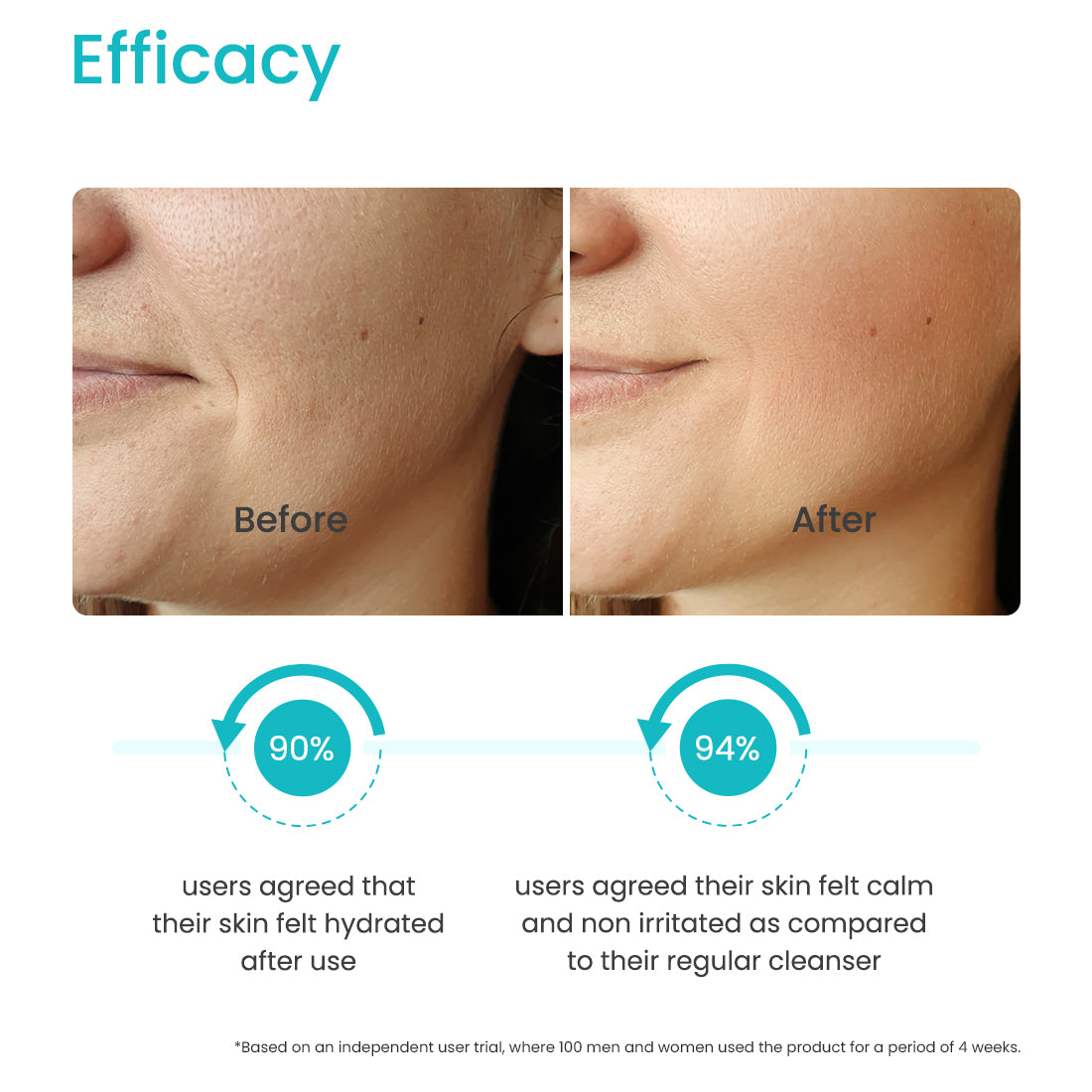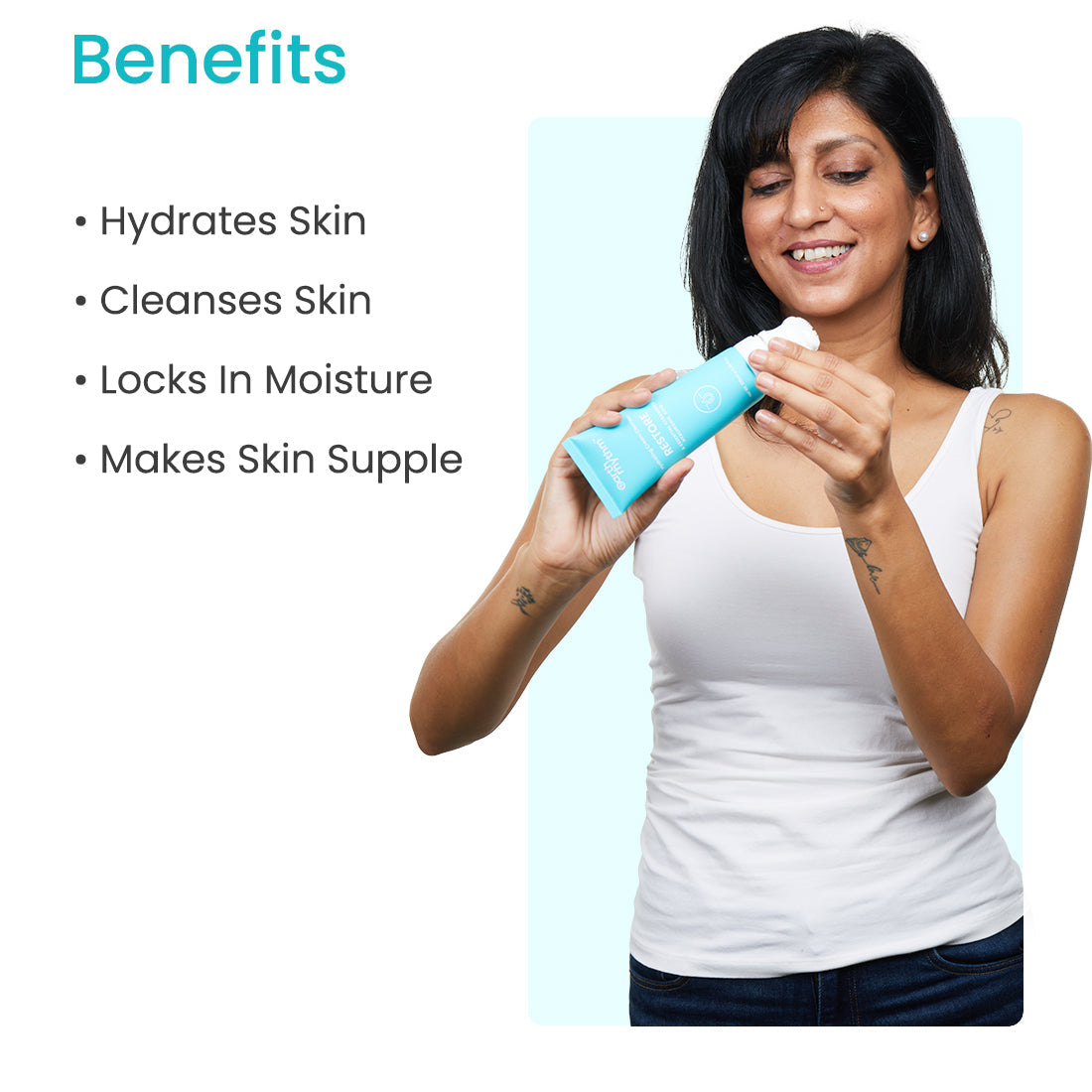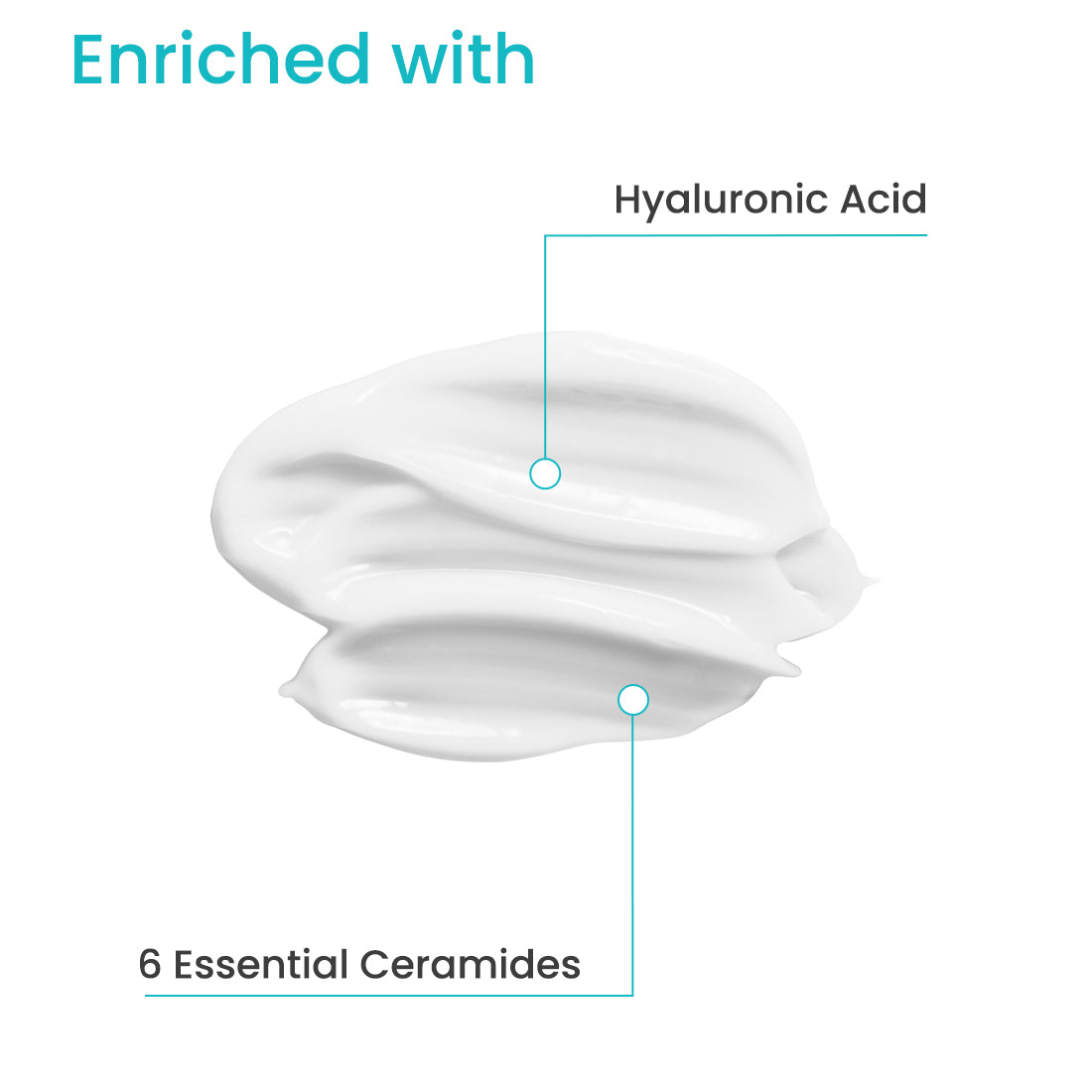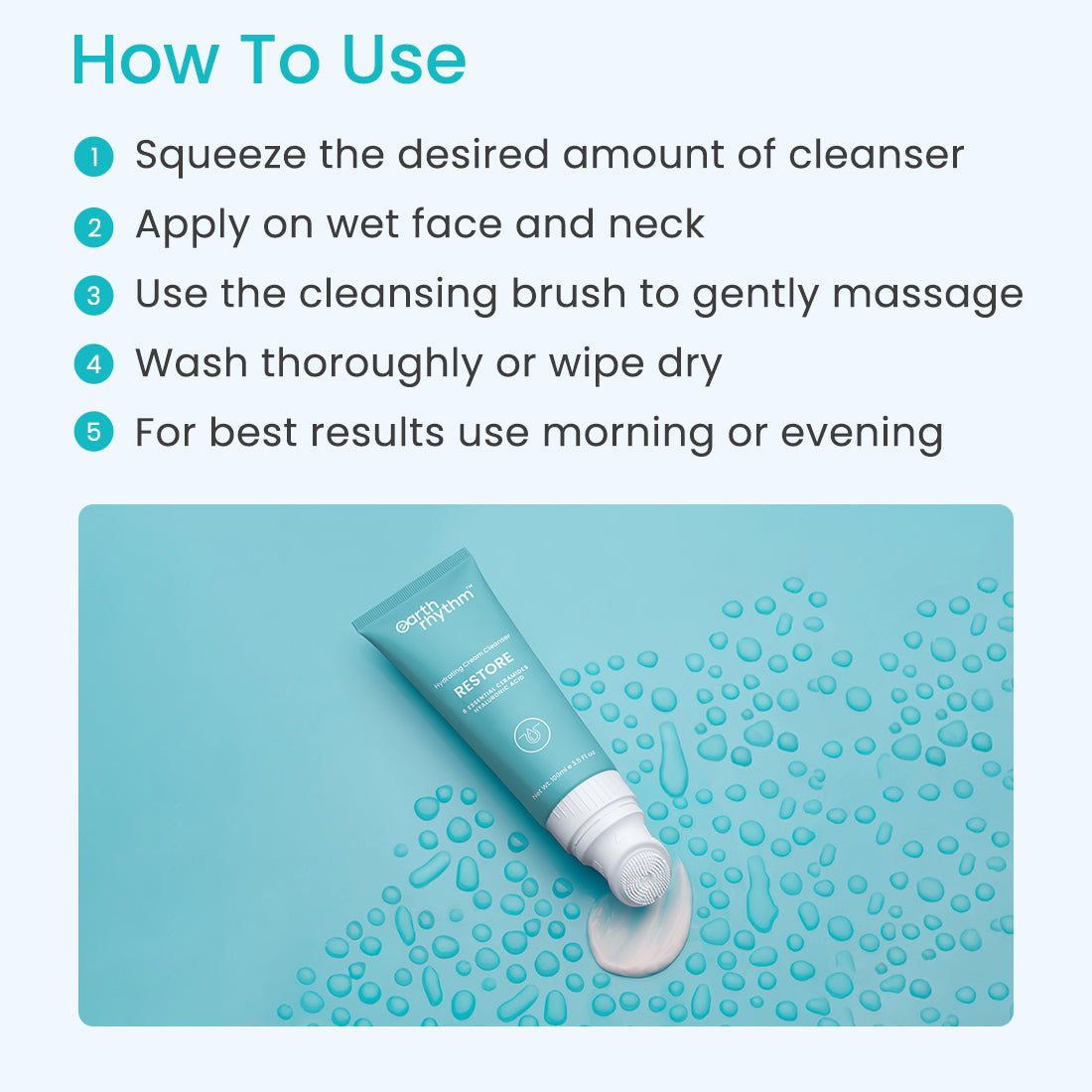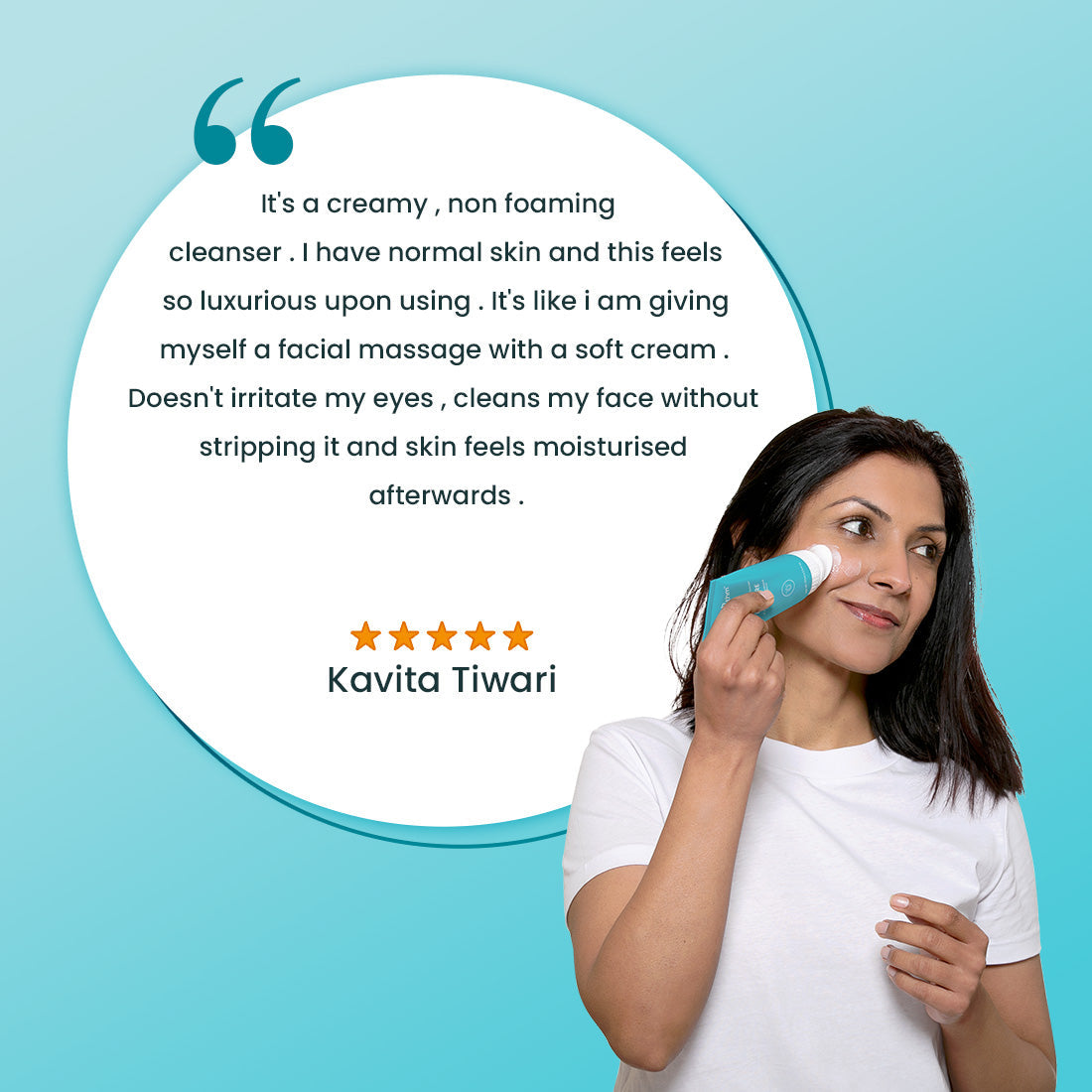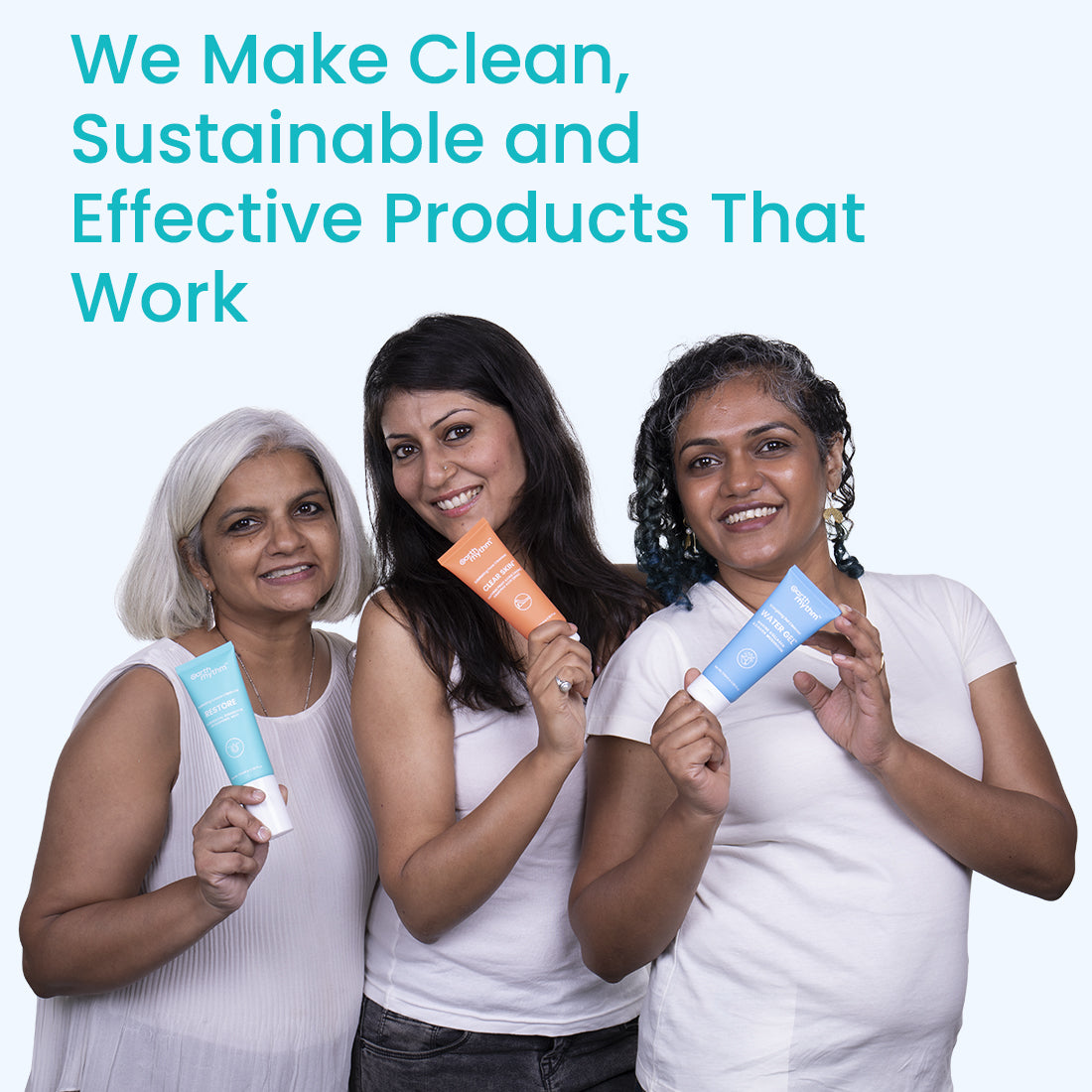 RESTORE - HYDRATING CREAM CLEANSER WITH HYALURONIC ACID
Hydrates + Restores Skin Barrier + Cleans Dirt
70% OFF
M.R.P.

Sale price

₹149.70
M.R.P.
Regular price

₹499.00
(/)
Inclusive of all taxes. Shipping calculated at checkout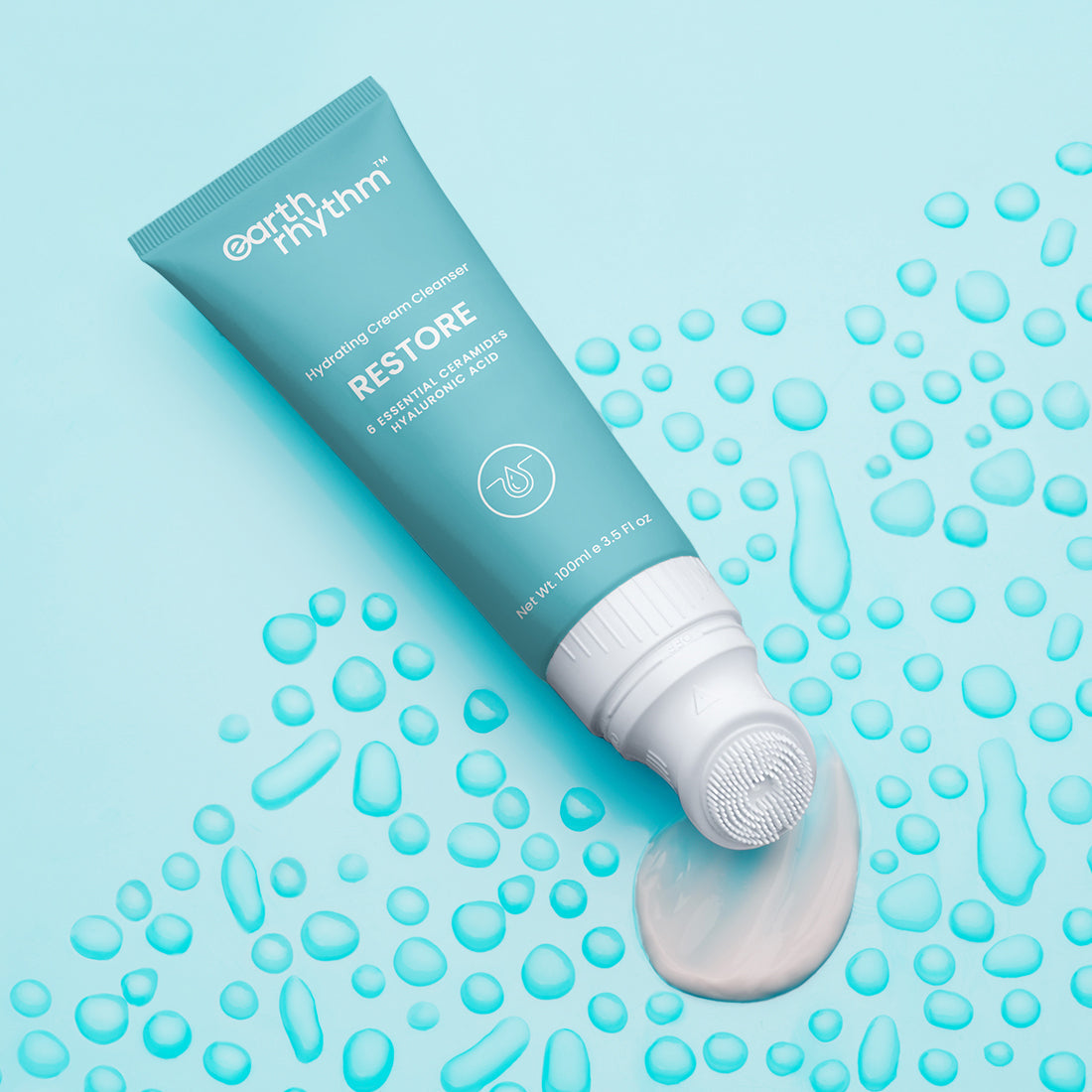 RESTORE - HYDRATING CREAM CLEANSER WITH HYALURONIC ACID
M.R.P.

Sale price

₹149.70
M.R.P.
Regular price

₹499.00
Choose options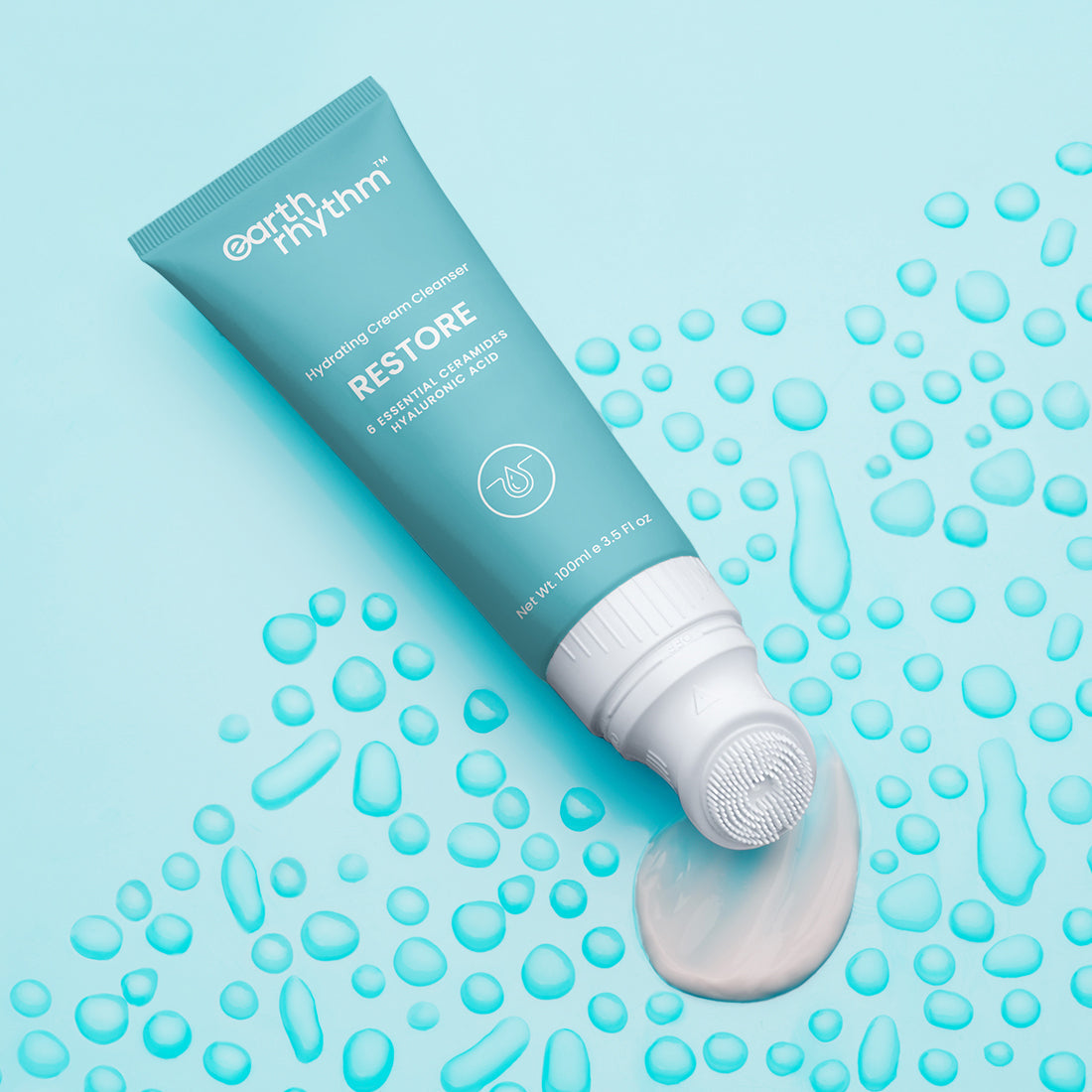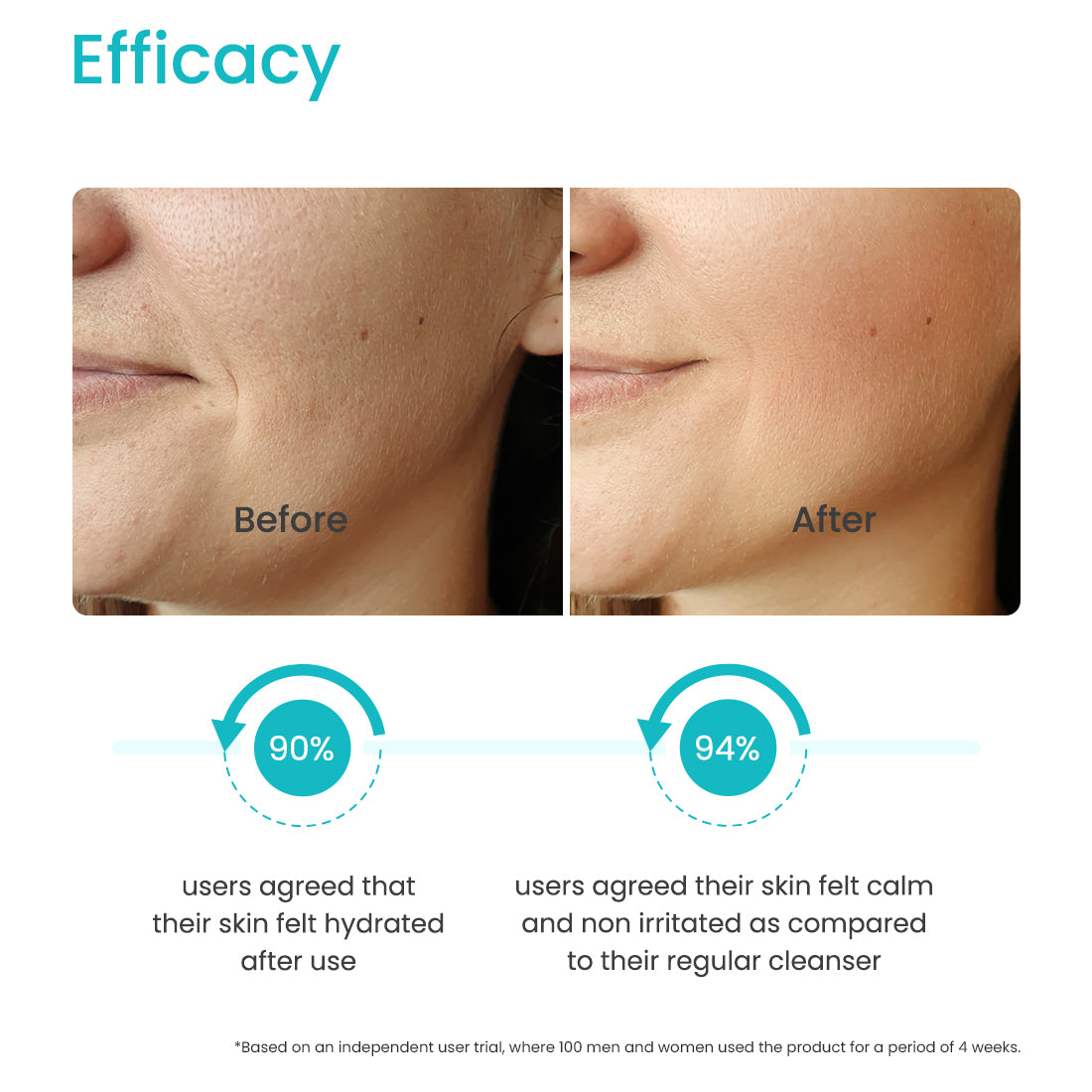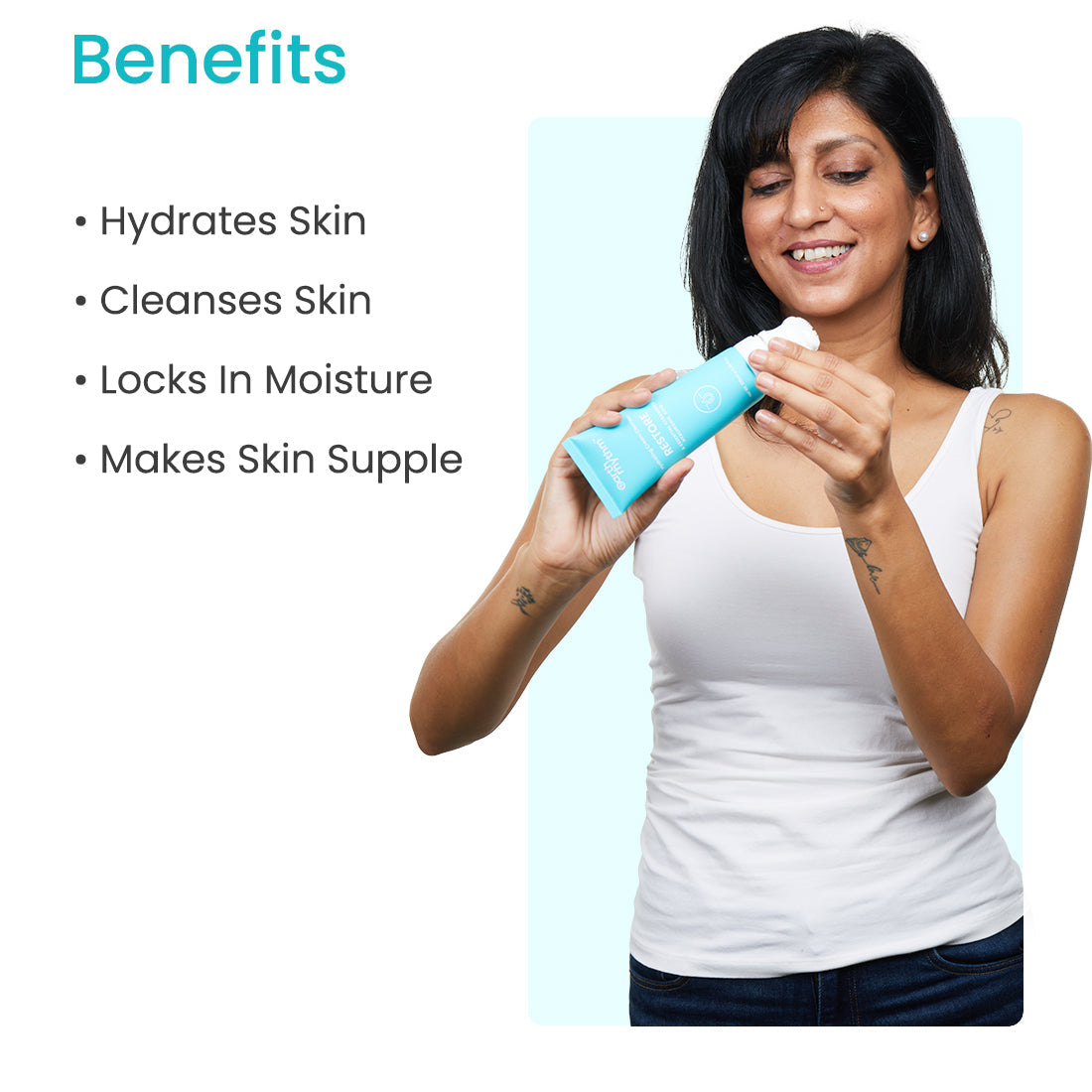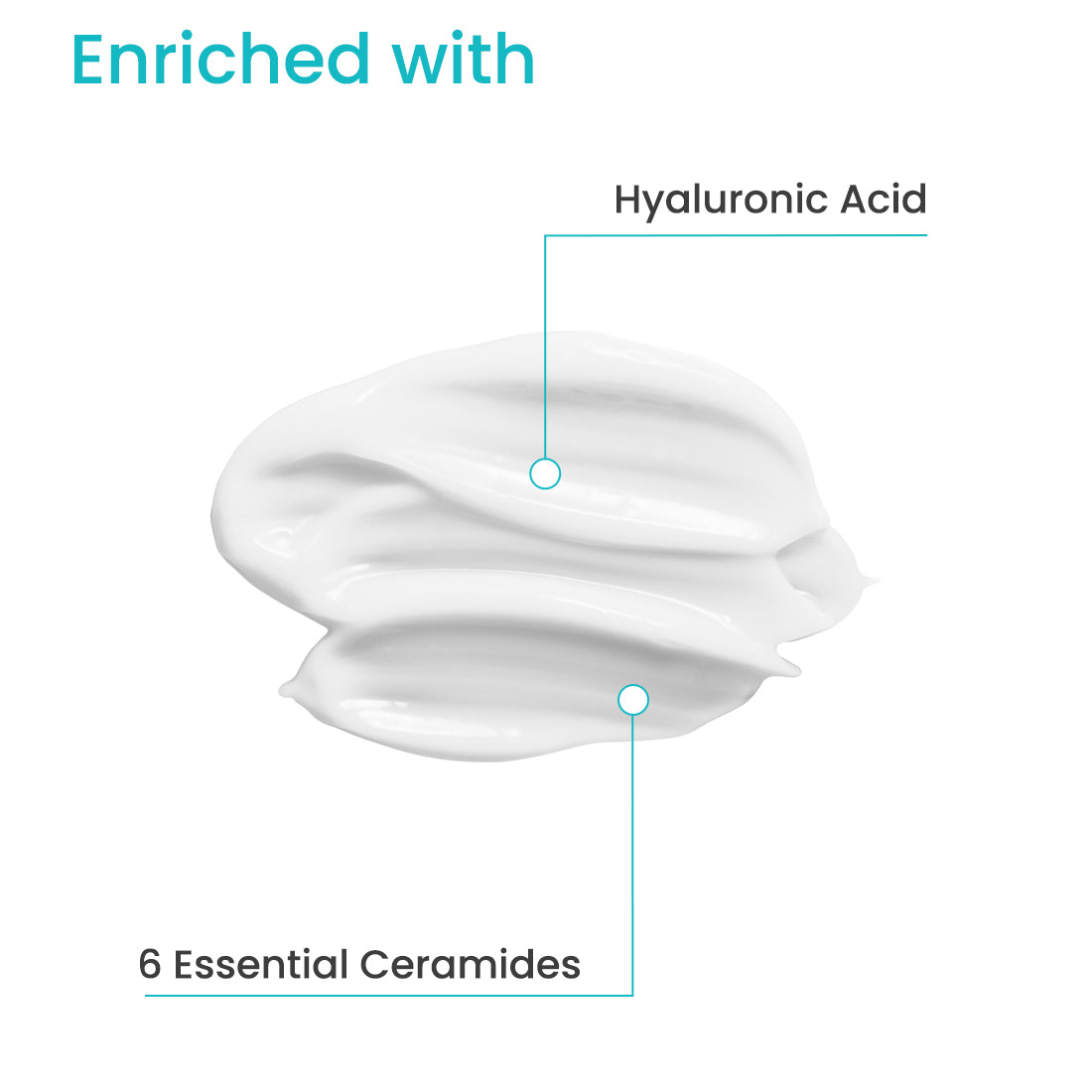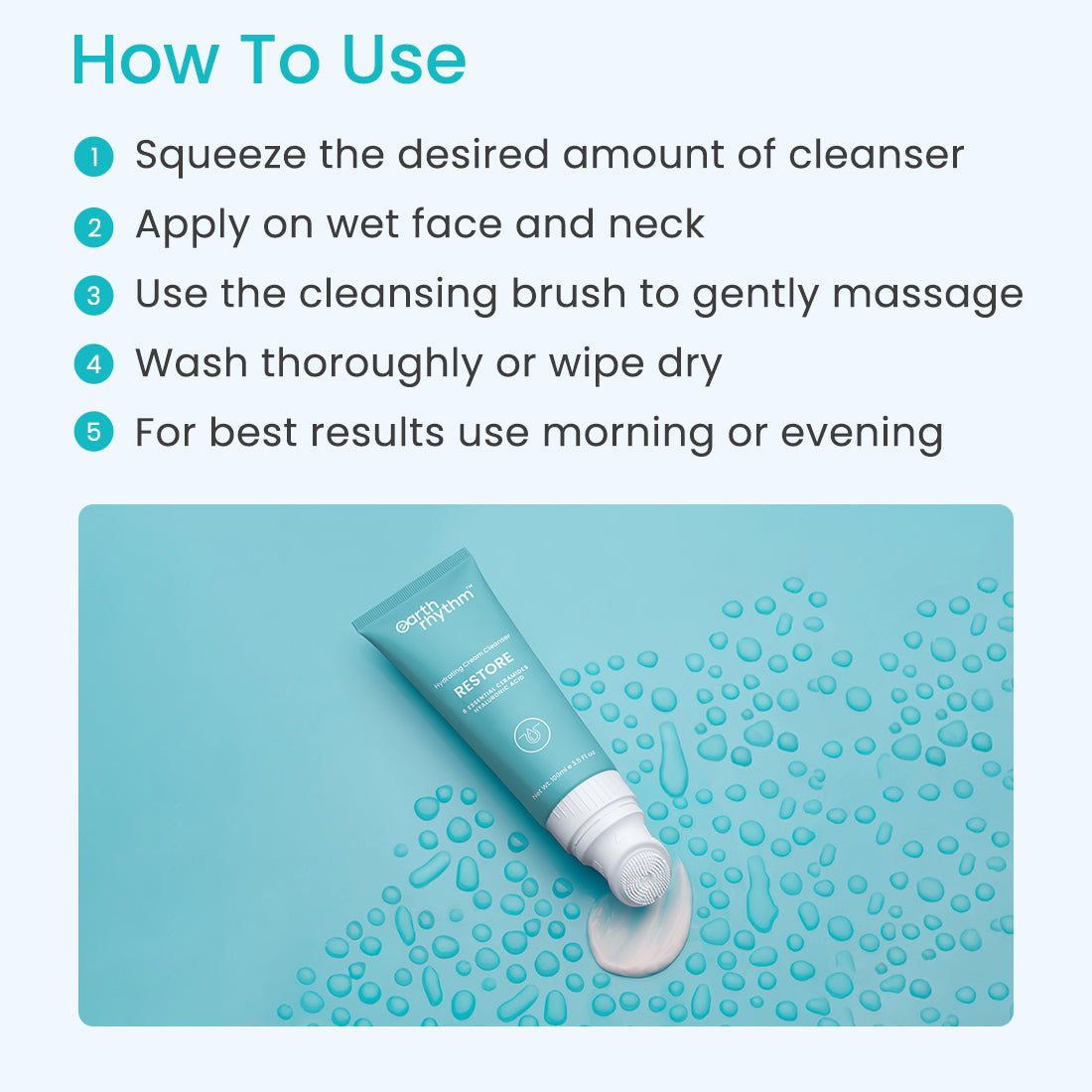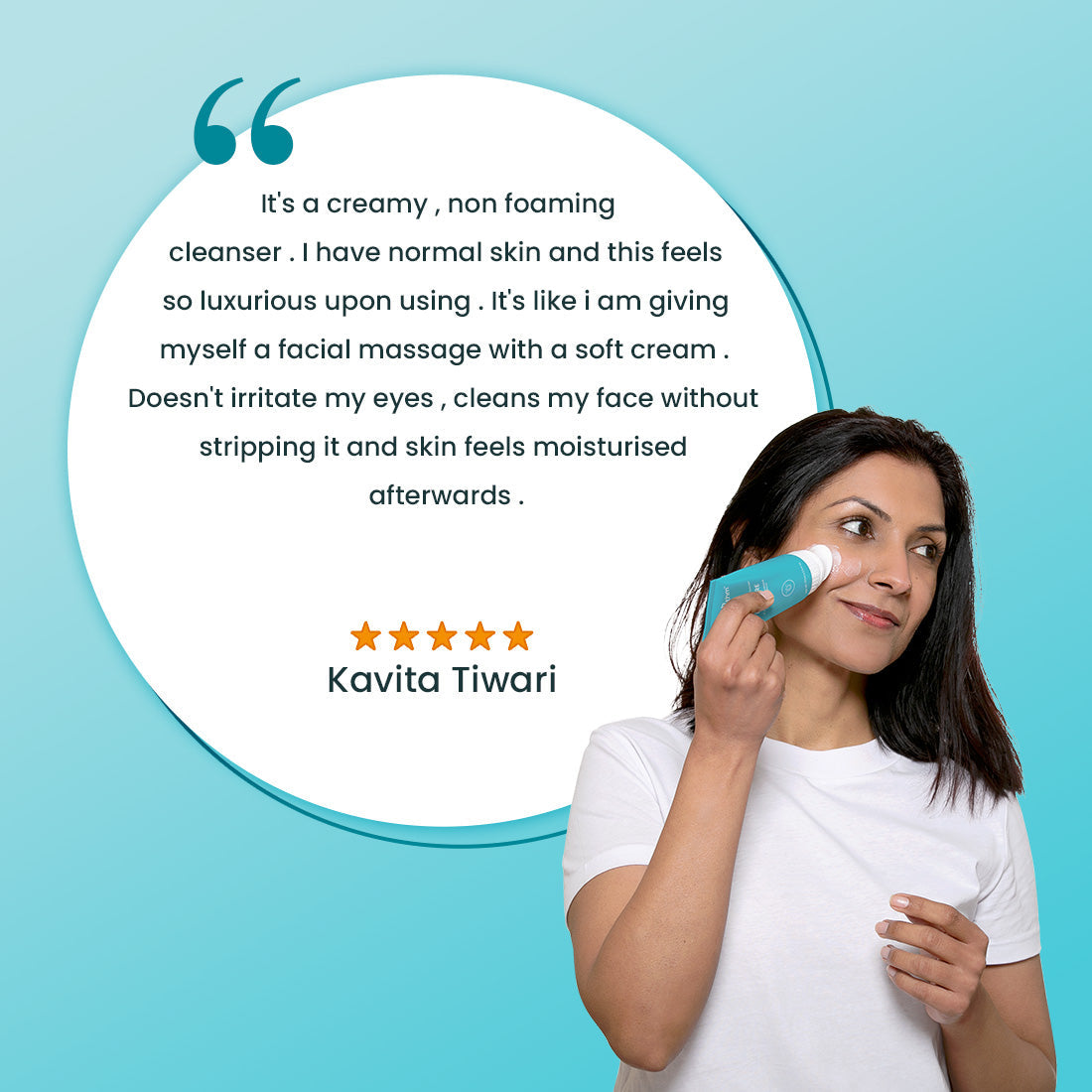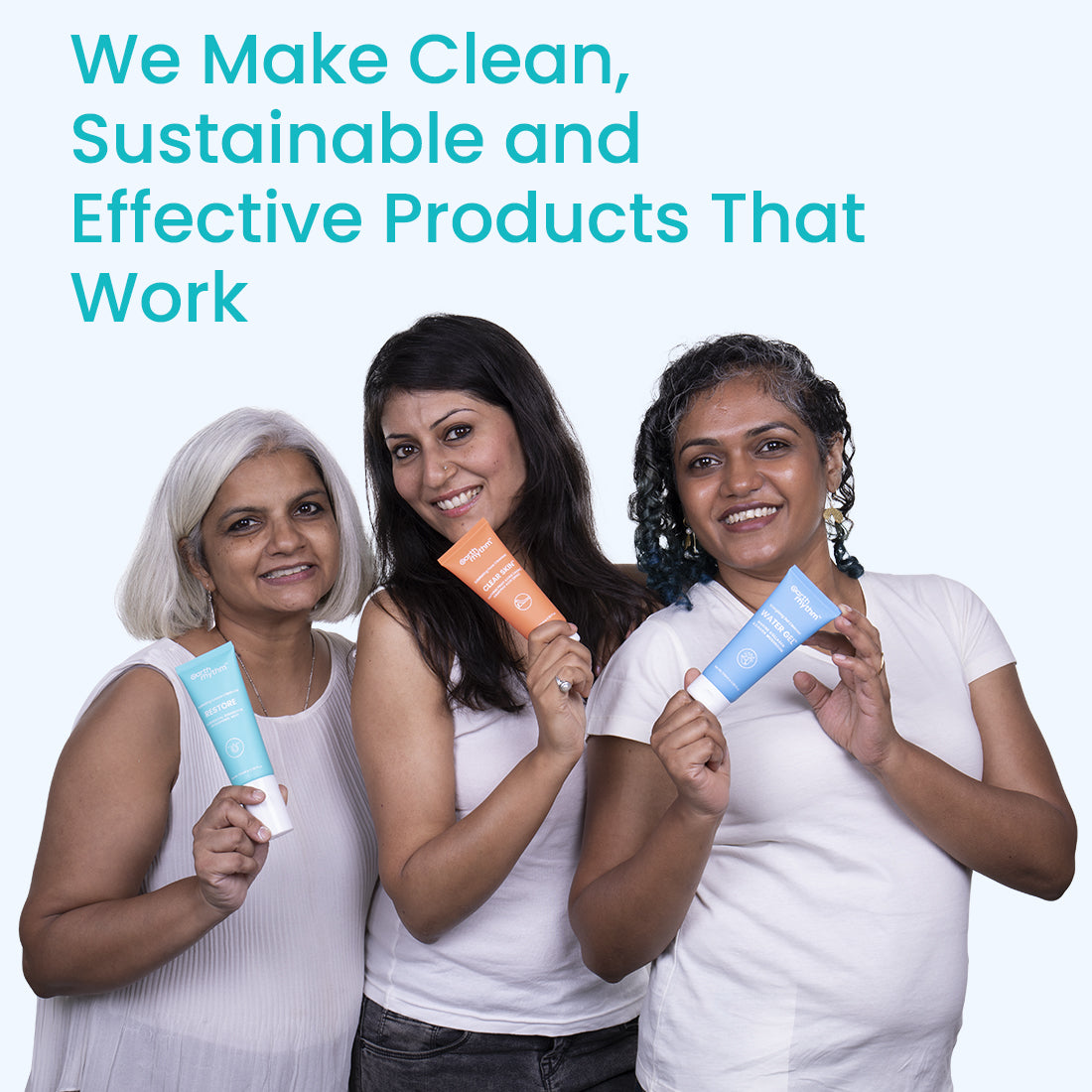 MOISTURE LOCK FACE TONER
Hydration + Maintains Skin Barrier + Reduces Appearance Of Pore
M.R.P.

Sale price

₹160.00
M.R.P.
Regular price

₹469.00
More Information

Hyaluronic Acid Cleanser Face Wash For Men & Women

A cream cleanser contains natural oils and emulsifiers that effectively lock in the moisture while eliminating dirt, impurities, makeup and preventing skin inflammation in the cleansing process.

If your skin drys, then a cream cleanser is a must-hav for your beauty cabinet. Did you just think that a cleanser is the last thing to be used on your dry complexion? And if you have ever wondered to switch to a cream face cleanser you have made it to the right spot. Cleansing forms a major base of an effective and solid skincare routine. If your face is free from makeup, dirt, and other impurities, your skincare products will sink easily into your skin and will work more effectively and efficiently. But as important as the act of cleansing is, choosing the right cleanser that suits your concerns and skin type is equally important. Keep on reading to know the lowdown on this cream cleanser and why you should invest in one.

What Is A Cream Cleanser?

Ask yourself a few questions before investing in a cleanser. Do you have combination or dry skin? Do the cleanser you use to leave your skin uncomfortable and itchy? Well, if you nodded yes to the questions above, it is best advised to invest in a cream cleanser. A cream cleanser does more than just remove toxins, makeup, excess oil from your skin– they provide nourishing comfort to your skin. Sounds great, right?

Like your regular cleanser, cream cleansers are pretty much the same but are very lush and creamy in texture. A cream cleanser tends to be more hydrating and gentle than our regular cleansers making it ideal for sensitive and dry skin types. Working hard to gently cleanse your skin, cream cleansers work without stripping off natural oils. Well, it makes an amazing second step in your cleansing routine, if you are into double-cleansing.

Our beauty industry offers numerous kinds of face wash and cleansers but one of the popular kinds of cleansers is cream-based that cleanses and moisturizes your skin. It helps in getting rid of any dirt, makeup, sweat, SPF, and bacteria. Cream cleansers are usually creamy, thick, and contain moisturizing elements like botanical extracts and oils.

About Restore Hydrating Cream Cleanser Face Wash

The first step of a morning and night skincare routine includes cleansing your face to eliminate grime, dirt, and excess oil. The Earth Rhythm Restore Hydrating Cream Cleanser with the goodness of potent ingredients to give your skin a healthy glow.

It is a hydrating cleanser designed to cleanse and refresh your skin without leaving your skin feeling dry and tight. Featuring hyaluronic acid to hydrate skin and six essential ceramides to restore the skin's barrier. It's a non-comedogenic cream cleanser that is effective yet non-irritating to your skin.

It's one of the best-sellers that contains ceramides to bolster skin's natural moisture barrier for hydration. Meanwhile, hyaluronic acid is a natural yet powerful substance that holds for about 1000 times its weight in water. All the moisturizing and hydrating goodness are delivered to ensure that your skin is healthy 24-hours. A cream cleanser doesn't even require water and can be wiped away with a help of a reusable cleaning pad. Also, it makes excellent choices for sensitive skin and people with rosacea and mature skin too.

Ingredients Used In Cleanser

Hyaluronic Acid helps to increase skin moisture and reduce the appearance of wrinkles and fine lines. When applied topically, it reduces inflammation that helps to prevent acne from forming. In addition, to boost hydration, it helps to improve skin elasticity and tightness– a great reason to reduce signs of aging such as wrinkles and fine lines.

Six essential ceramides improve irritated and inflamed skin conditions by providing moisturization and hydration. It helps to reduce the dryness and aids in itching and redness. Ceramides work in protecting the skin against pollution and environmental aggressors. A healthy skin barrier seals the moisture while preventing water loss that can cause dry skin problems.

Reasons To Love Hyaluronic Acid Cleanser Face Wash

A cream-based cleanser helps in maintaining a crucial level of hydration. It helps in avoiding dehydration which further prevents any anti-aging effects such as wrinkles and fine lines. Also, a good cleanser helps in maintaining proper pore size as it gently removes all your dirt, oil, makeup, and other unwanted impurities to create a fresh and healthy look all day long.

The Restore Hydrating Cleanser harnesses the power of Hyaluronic Acid & Ceramides that reduces inflammation and provides healthy and glowing skin.
This cream cleanser helps to even out the skin texture, provides 100% hydration, and brightens up skin complexion. It's ideal for daily use and gives you a refreshed look.
The Restore Cleanser maintains the skin's pH level and is suitable for all skin types, especially dry skin.
This hydrating cleanser is free from all kinds of preservatives & parabens, no toxic chemicals are used in the formulation, and is 100% is cruelty-free.

What Is The Proper Way To Cleanse?

To get cleansed and healthy skin, one has to follow basic steps to prep your skin for the day.

Step 1: Start your skincare routine by removing makeup, impurities, and dirt from your face. You can invest in micellar water for cleansing wipes or even cleansing balm or this step.

Step 2: It's time to cleanse your face. Place a small amount of cream cleanser according to your skin type and mix it with water.

Step 3: Work up on the lather and massage in circular motions for at least 30 seconds. Once you're done, rinse off the cleanser and pat dry with a soft towel.




See All Ingredients

| Ingredient | Ingredient Type | Source | Benefit |
| --- | --- | --- | --- |
| Distilled Water, | Natural | Water | Solvent |
| Propendiol, | Natural | Corn Derivative | Humectant, Moisturising |
| Vegetable Glycerin, | Natural | Plant | Humectant, Moisturising |
| Cocamidopropyl Betaine | Natural | Corn Derivative | Surfactant, foaming agent |
| Caprylyl / Capryl Glucoside | Natural | Coconut | Surfactant, foaming agent |
| Sodium Methyl Cocoyl Taurate, | Synthetic | Mild Surfactnt | Surfactant, foaming agent |
| Cetearyl Alcohol (and) Cetearyl Glucoside, | Natural | Vegetable | Emulsifier |
| Butyrospermum Parkii (shea) Butter, | Natural | Shea butter | moisturizing and anti-inflammatory properties. |
| Coconut Alkanes (and) Coco Caprylate/caprate, | Natural | Coconut | Emollients |
| Cetearyl Alcohol, | Natural | Coconut | Emulsifier |
| Xantham Gum, | Natural + Synthetic | Corn Derivative | Binding and gelling |
| Laminaria Digitata Extract & cetyl-pg Hydroxyethyl Palmitamide, | Natural + Synthetic | extract | skin helps reduce the visibility of fine lines and wrinkles retaining moisture to the skin, creating a plumping effect. |
| Ceramide 1,Ceramide 2, Ceramide 3, ceramide 4, Ceramide 6 II, | Natural | wheat, beet, | Brightening, De-pigmentation & Nourishment |
| Sodium Hyaluronate, | Natural + Synthetic | Lab Synthesized | Moisturising, Anti-Ageing, Nourishment, hydrating |
| Phenoxyethanol, Triethylene glycol | Synthetic | Lab Synthesized | Preservative |
My honest opinion is that it is great. First off it is a huge container of ...