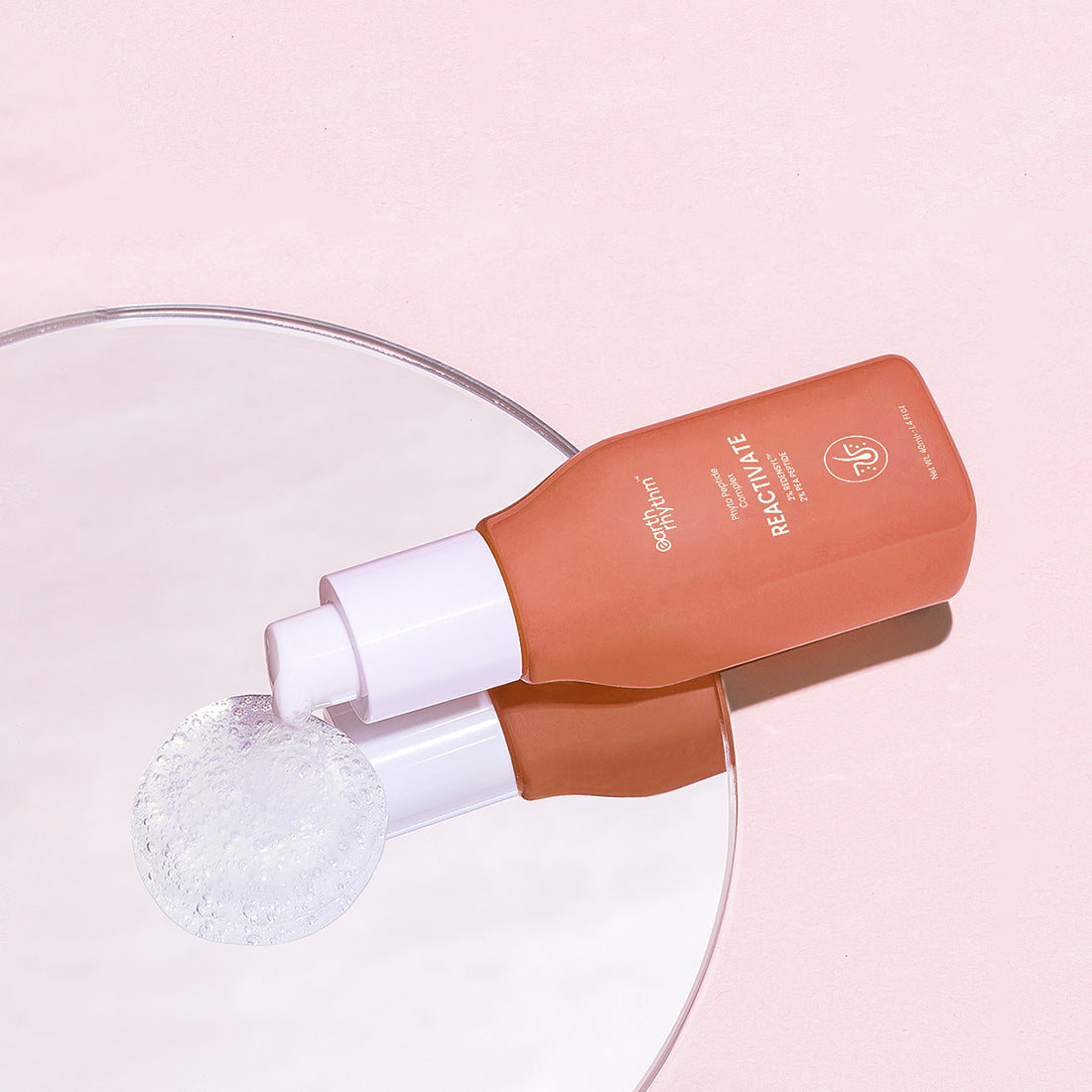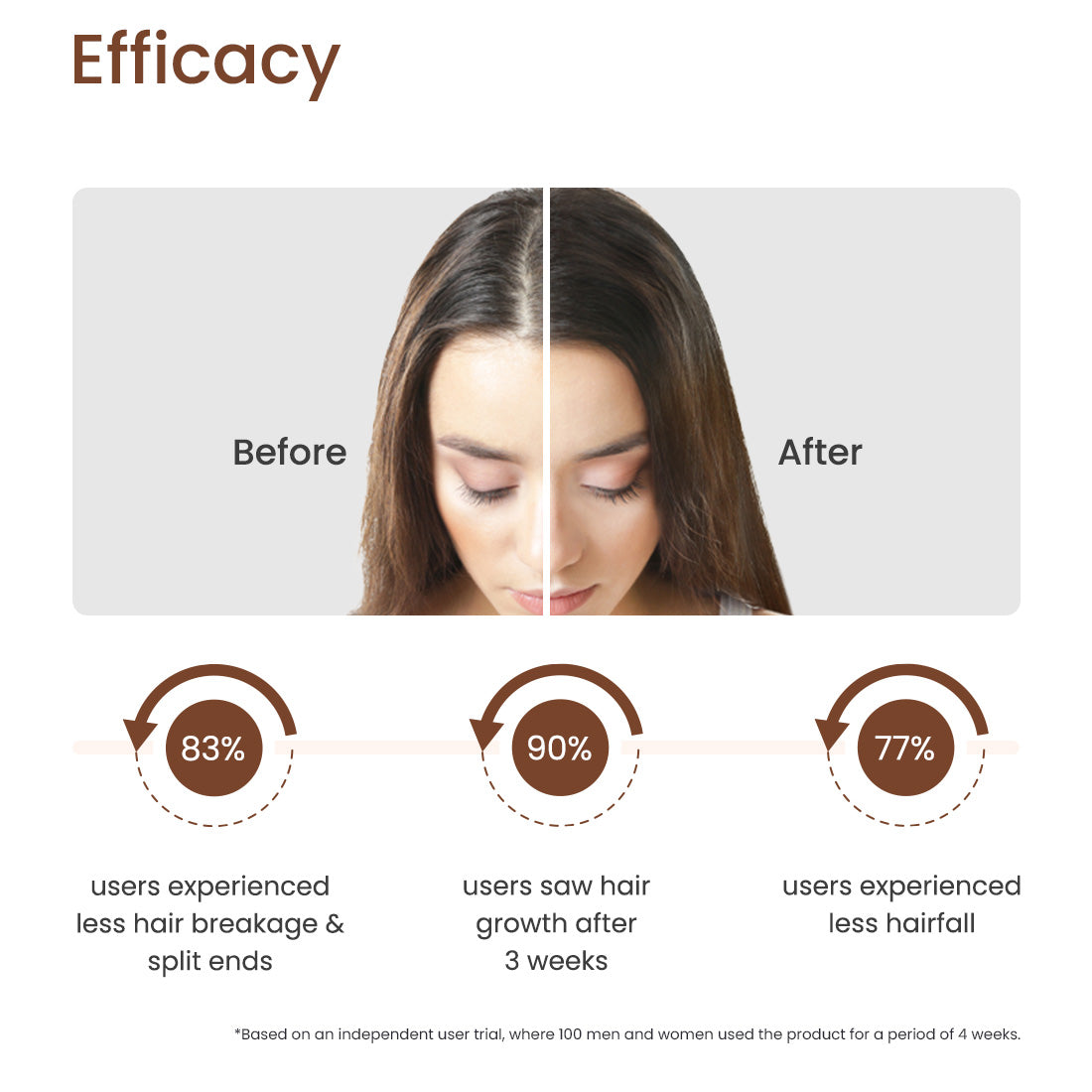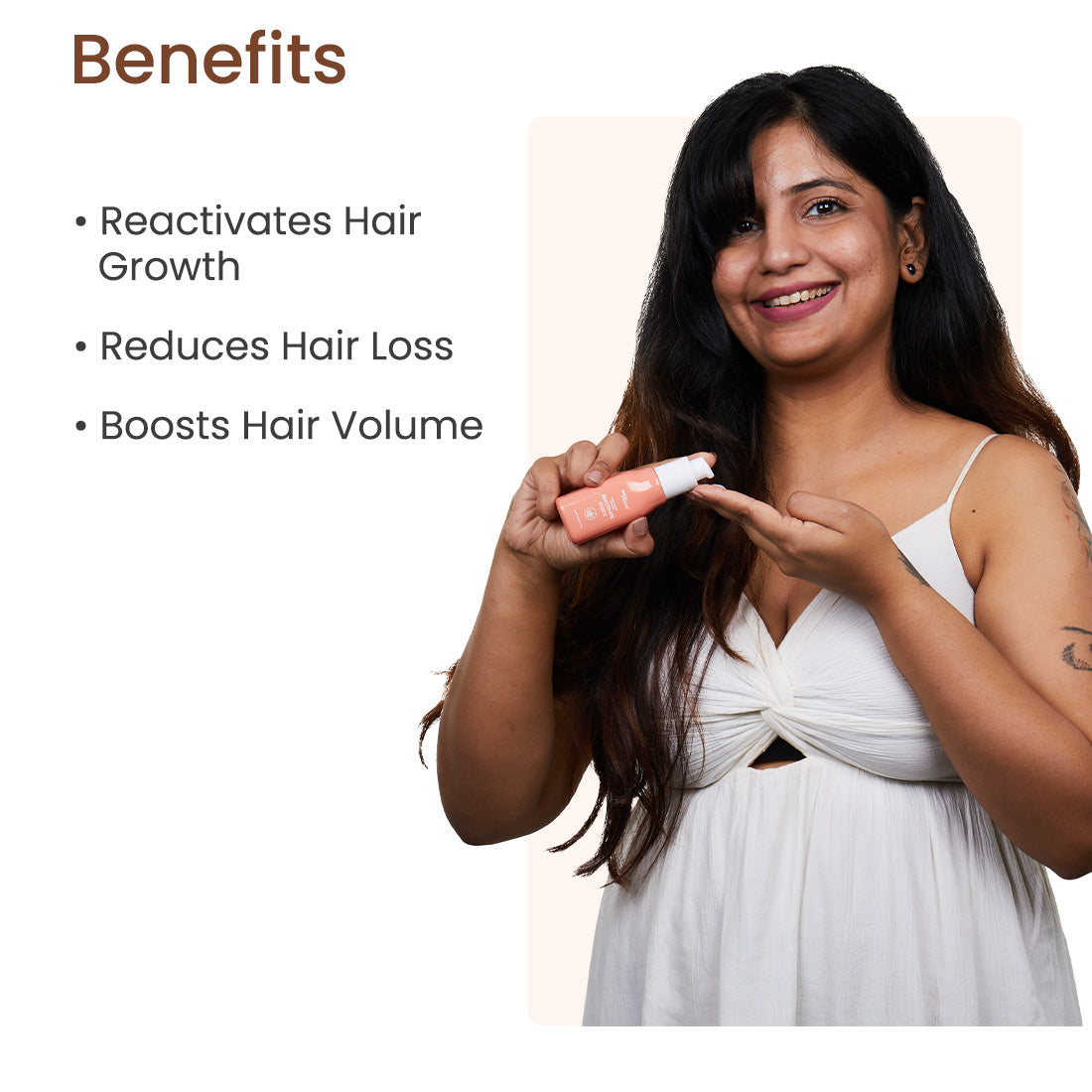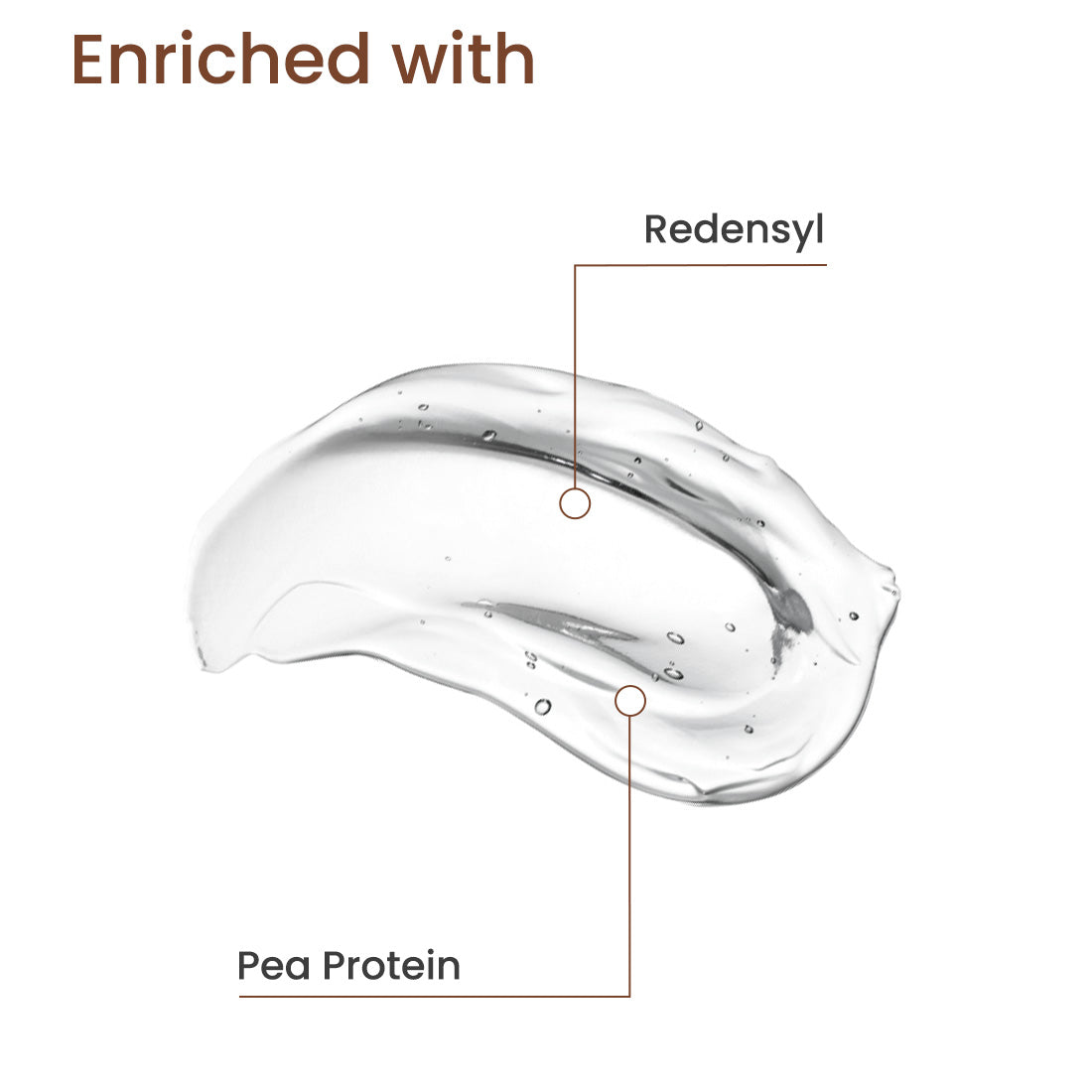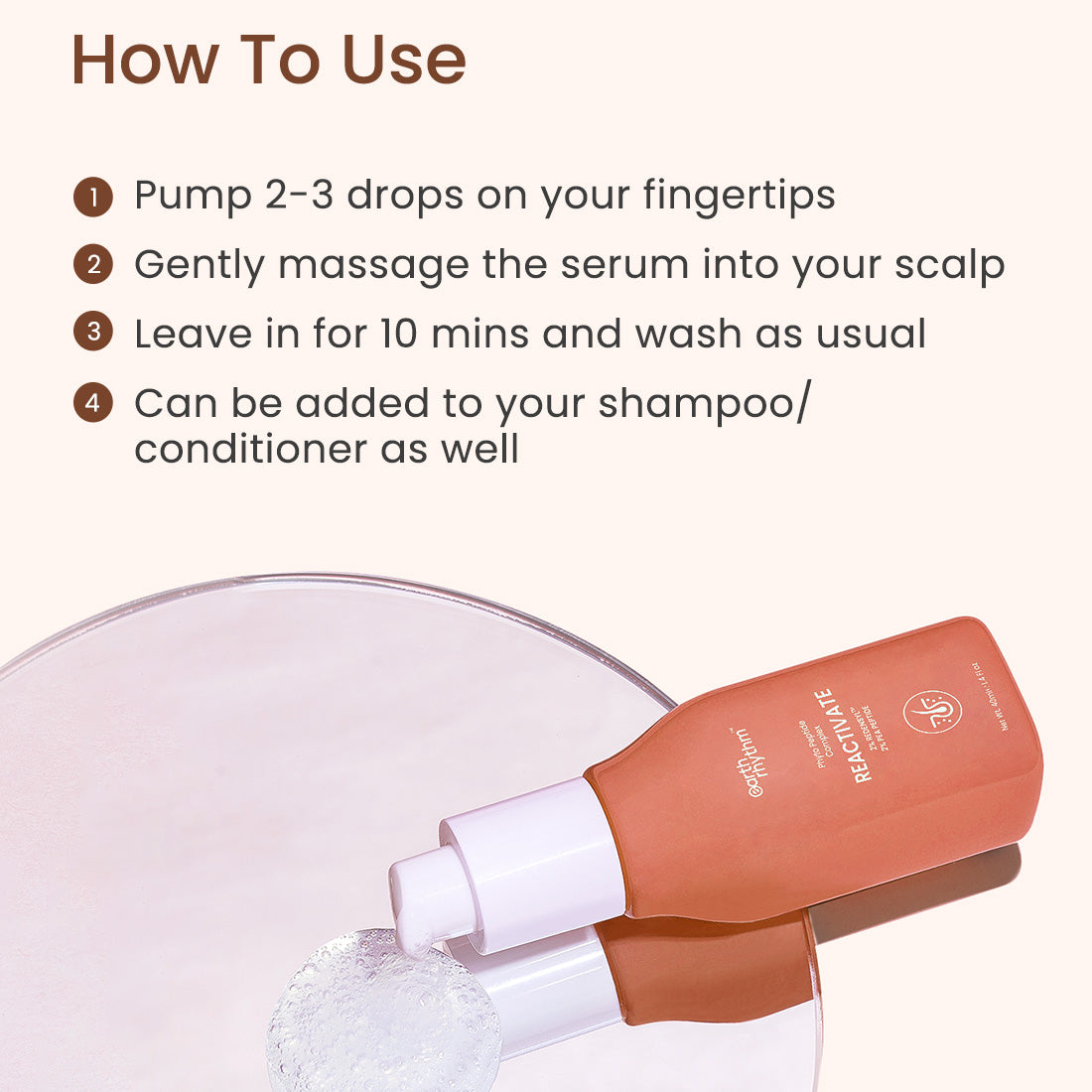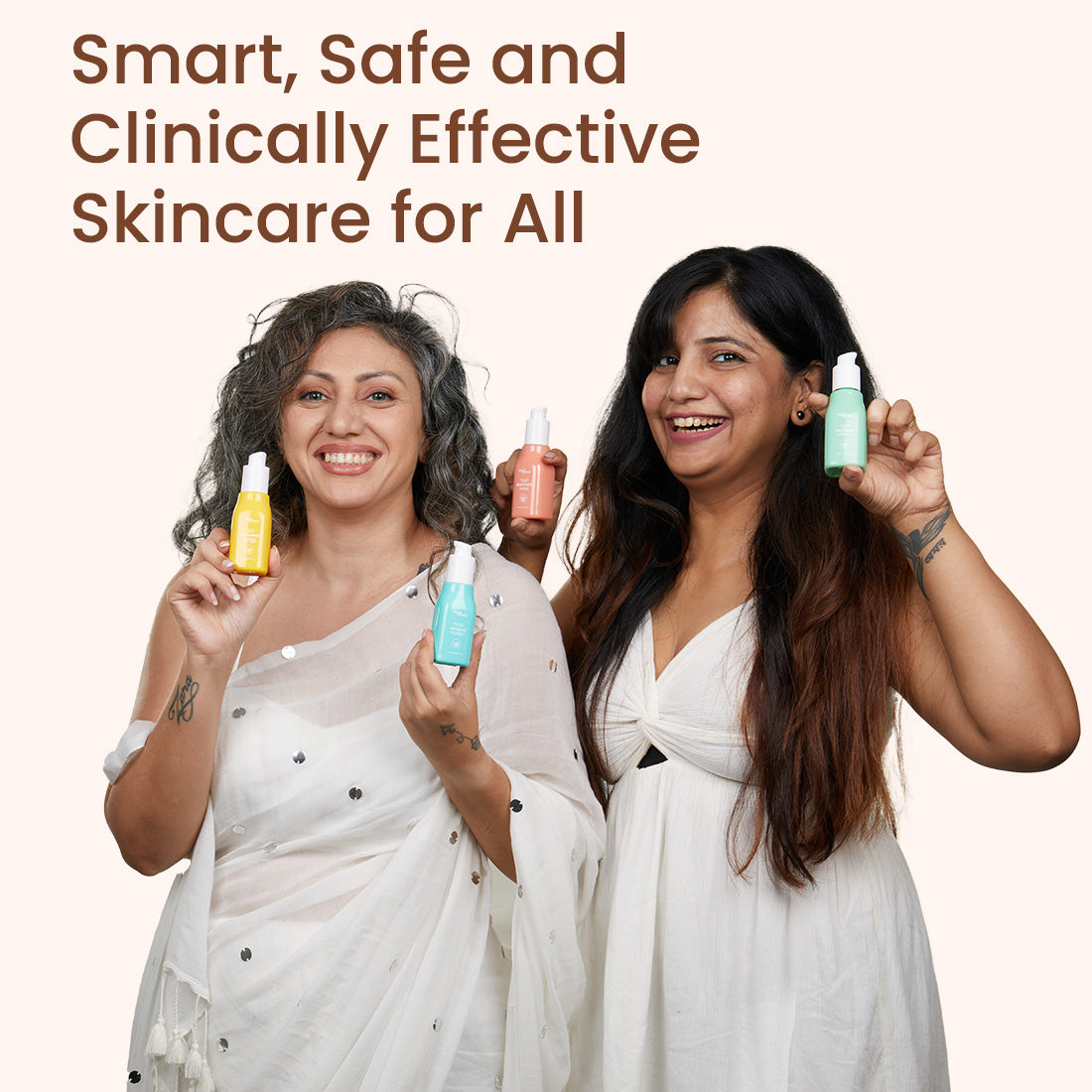 REACTIVATING PHYTO PEPTIDE SCALP COMPLEX
Reactivates Hair Growth + Reduces Hair loss + Boost Hair Volume
71% off
M.R.P.

Sale price

₹199.00
M.R.P.
Regular price

₹675.00
(/)
Inclusive of All Taxes. Shipping calculated at checkout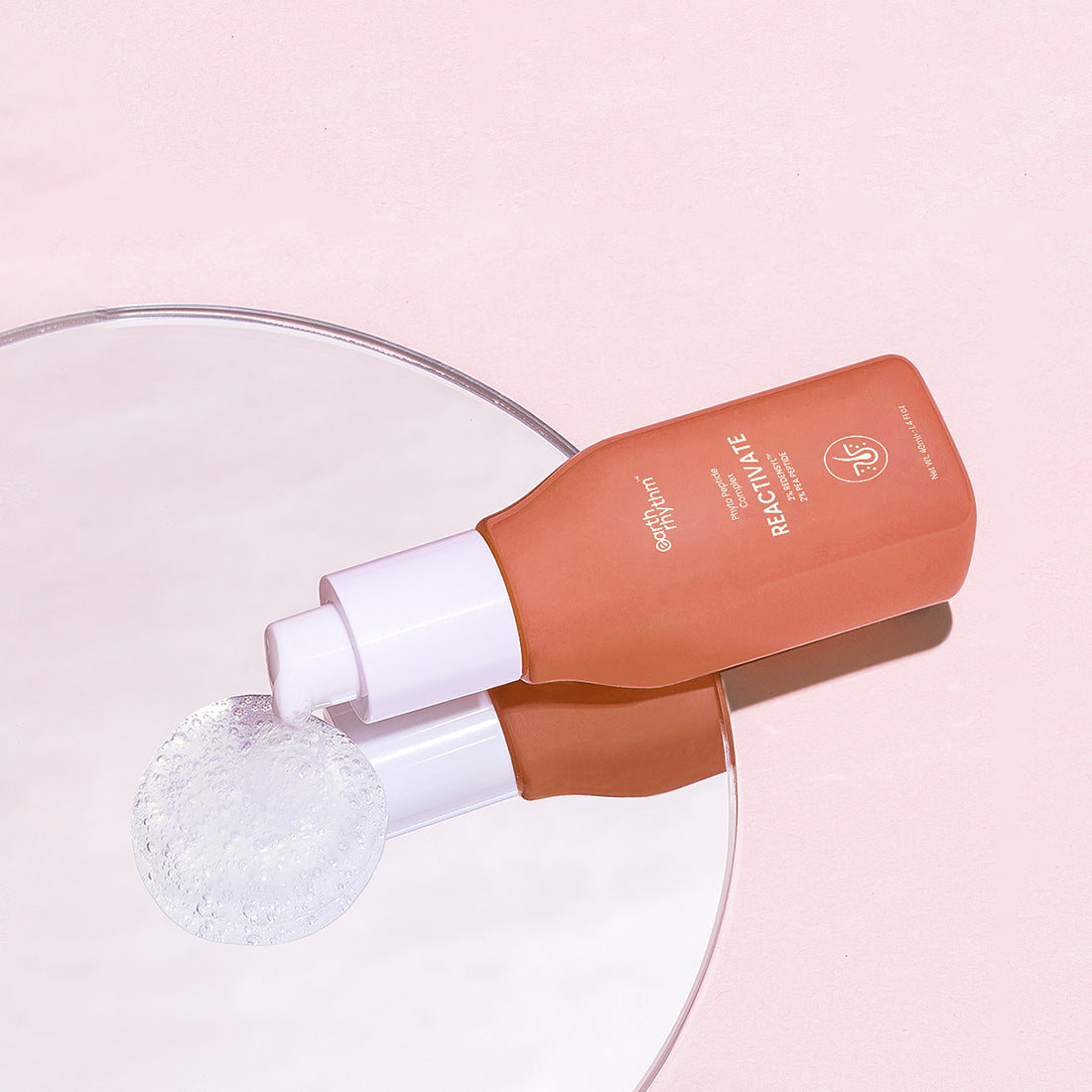 REACTIVATING PHYTO PEPTIDE SCALP COMPLEX
M.R.P.

Sale price

₹199.00
M.R.P.
Regular price

₹675.00
Choose options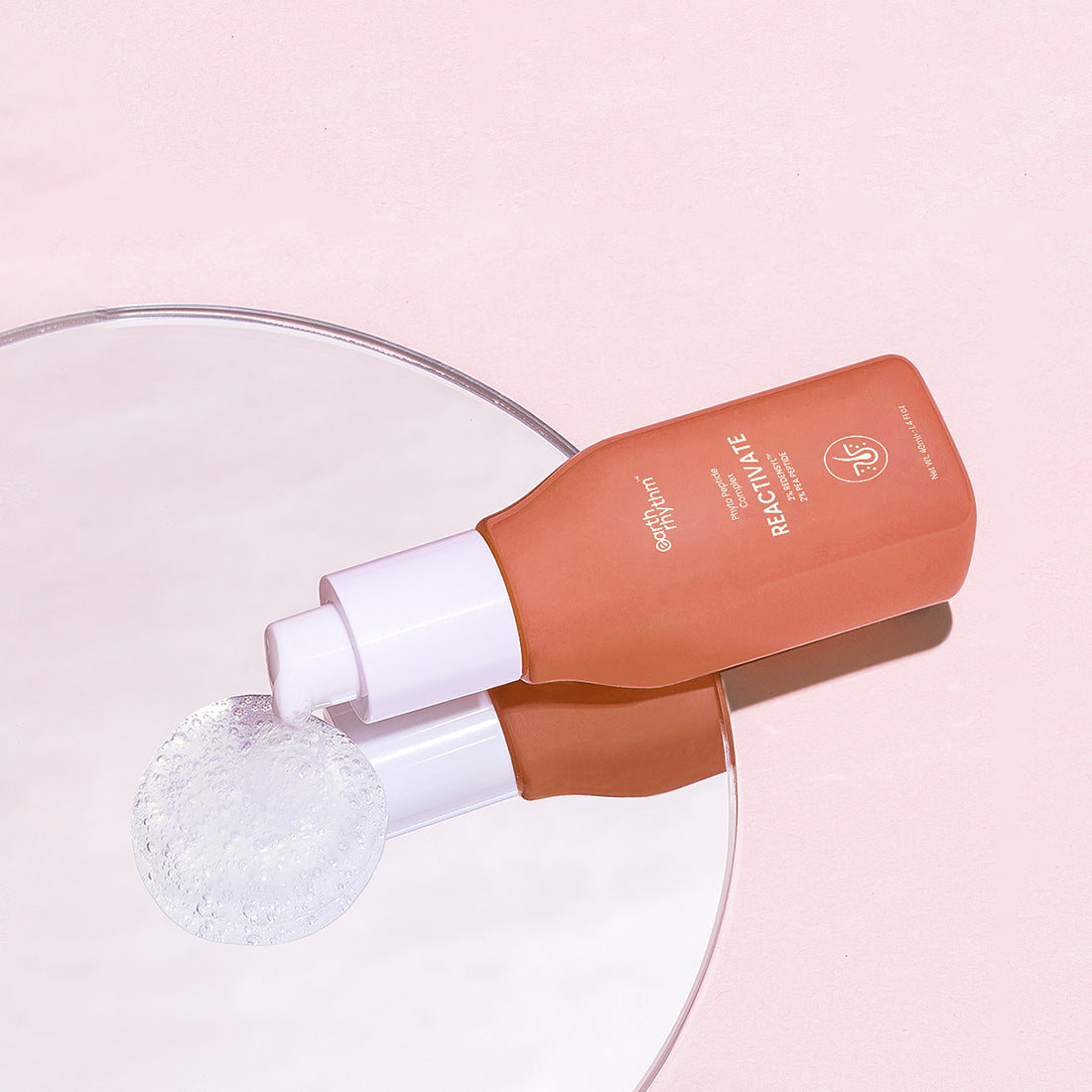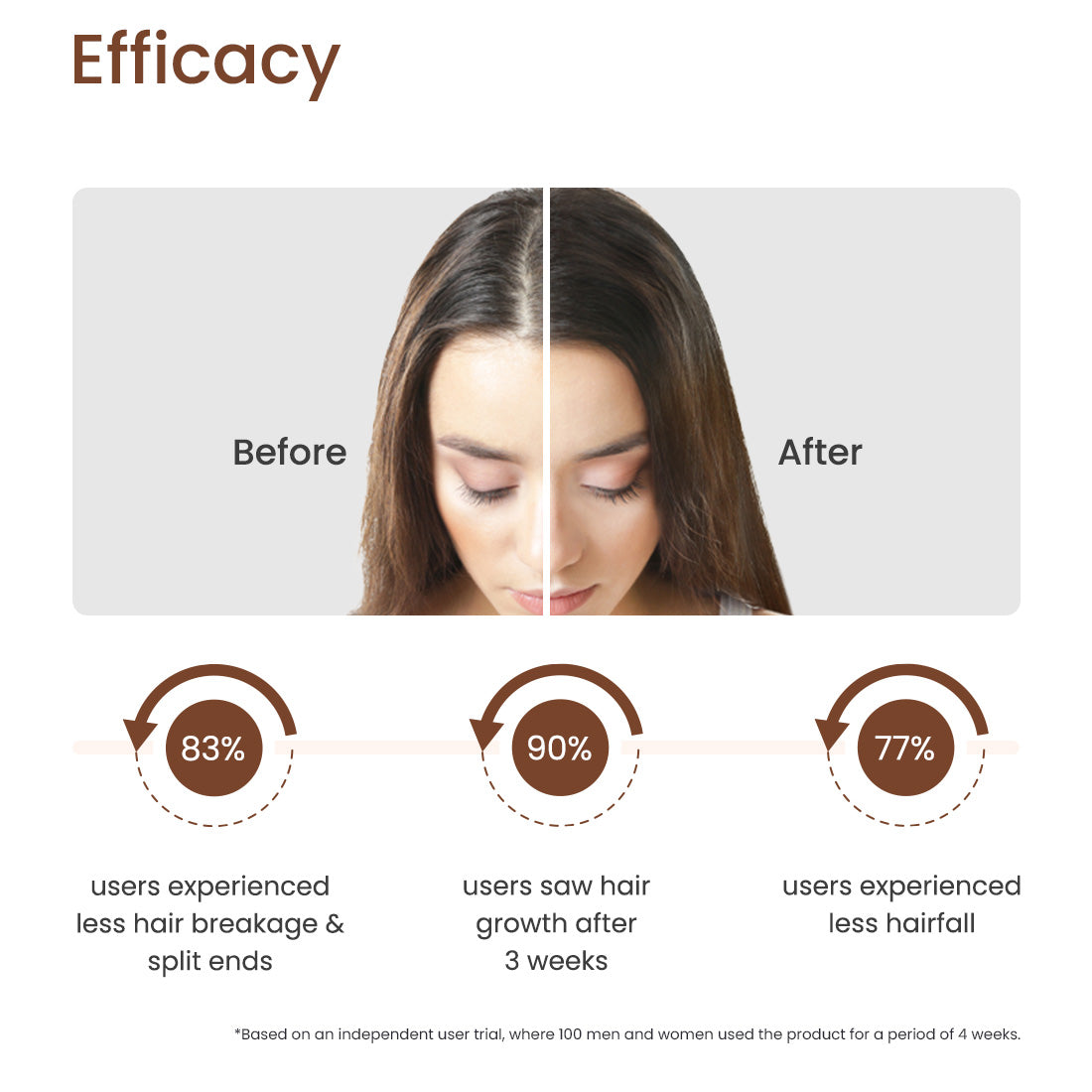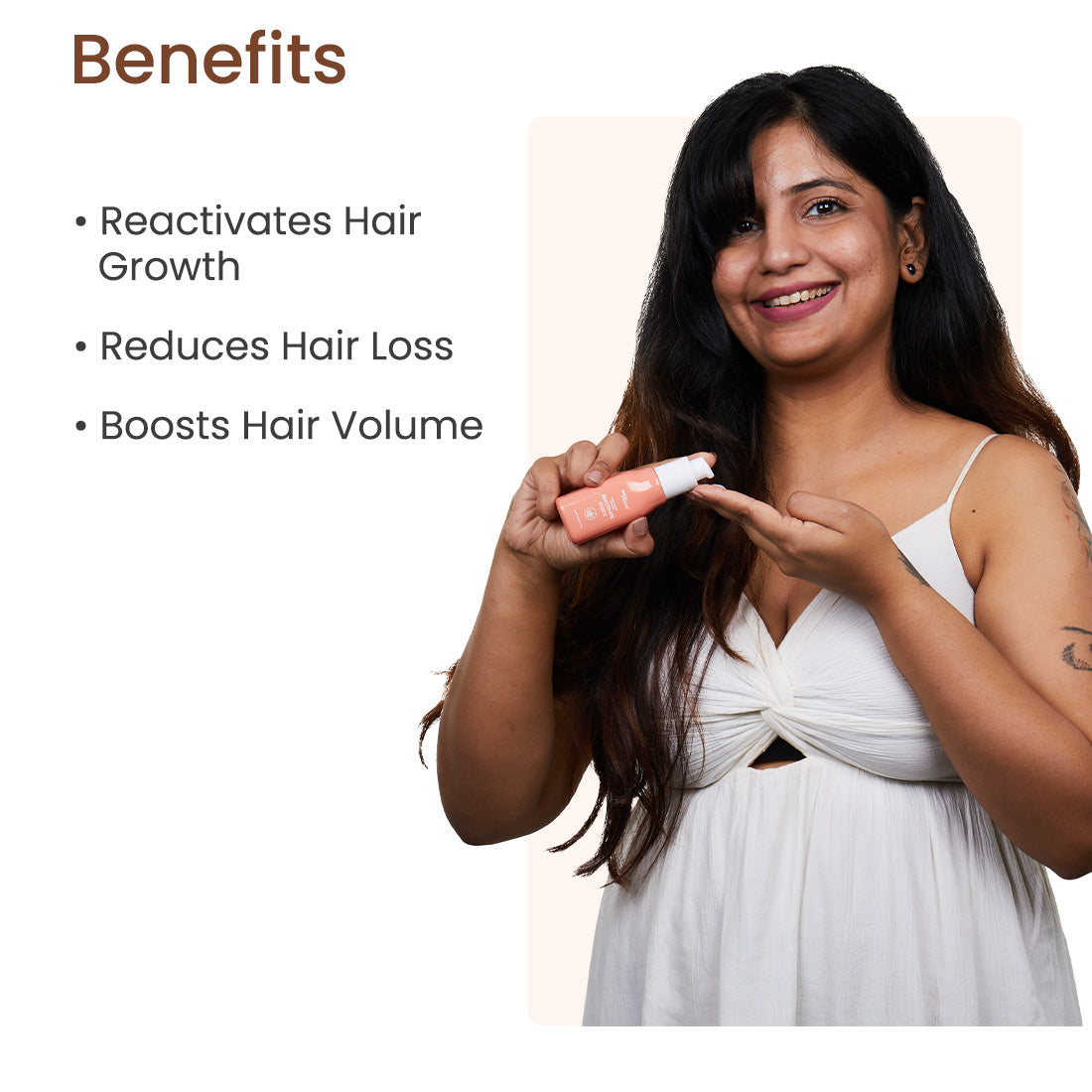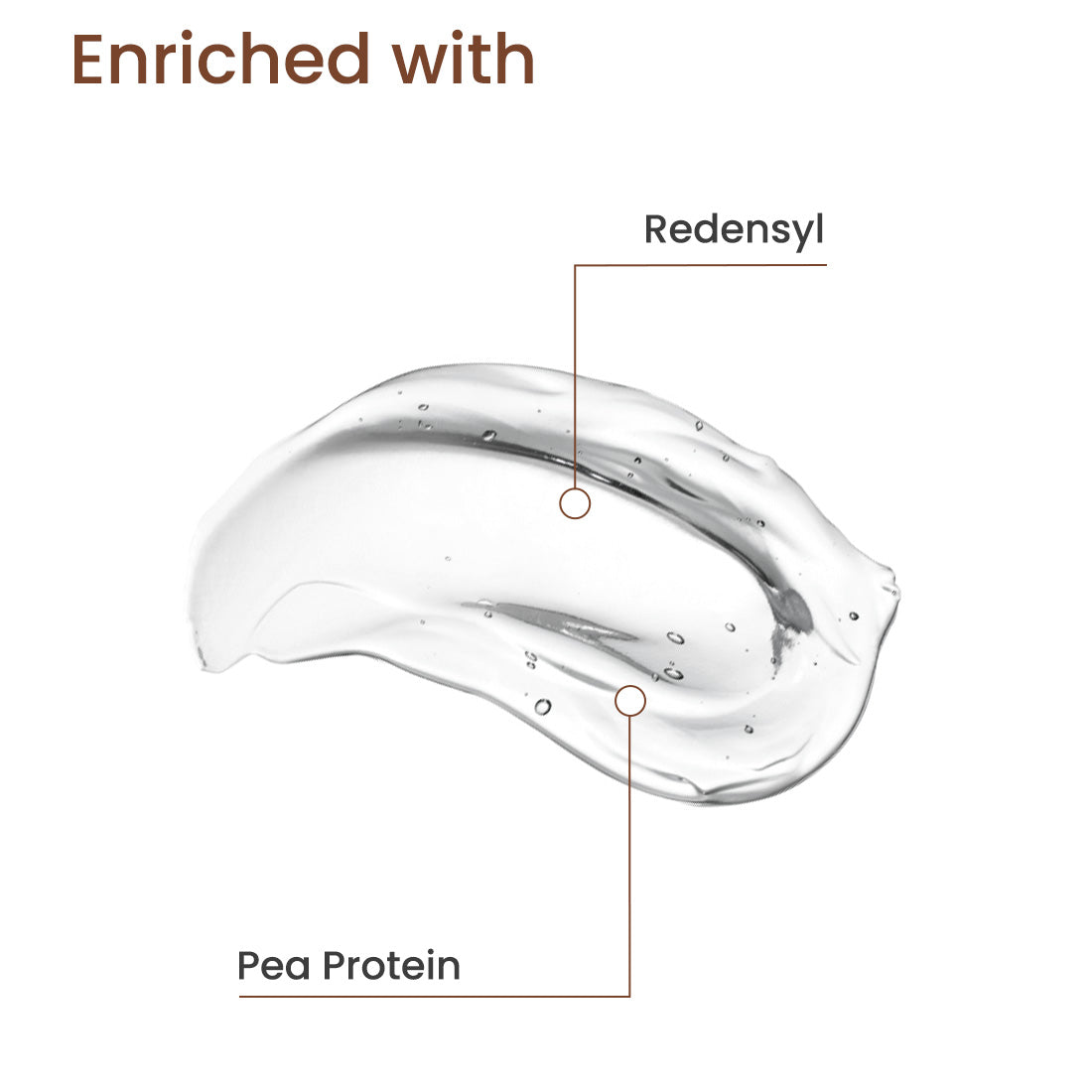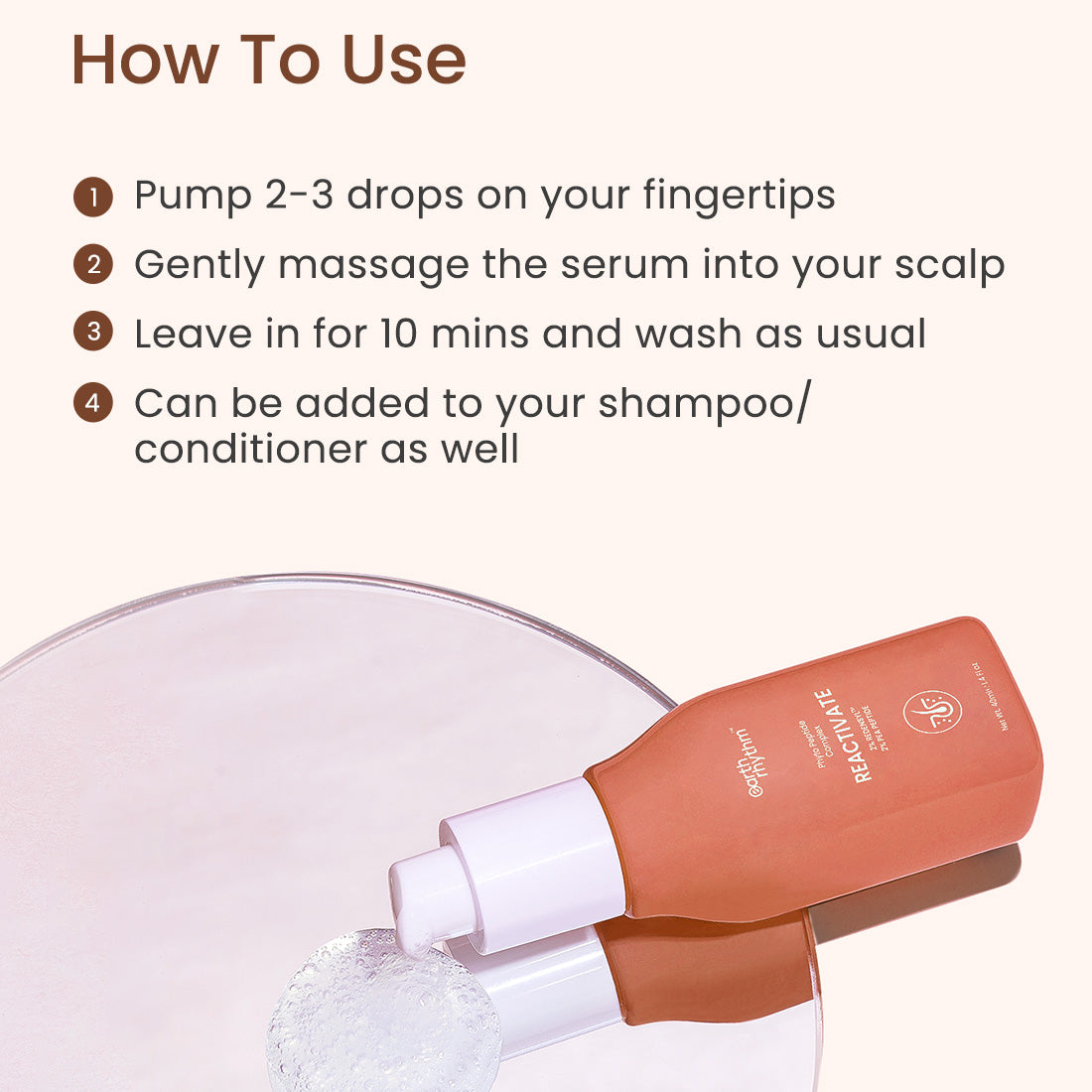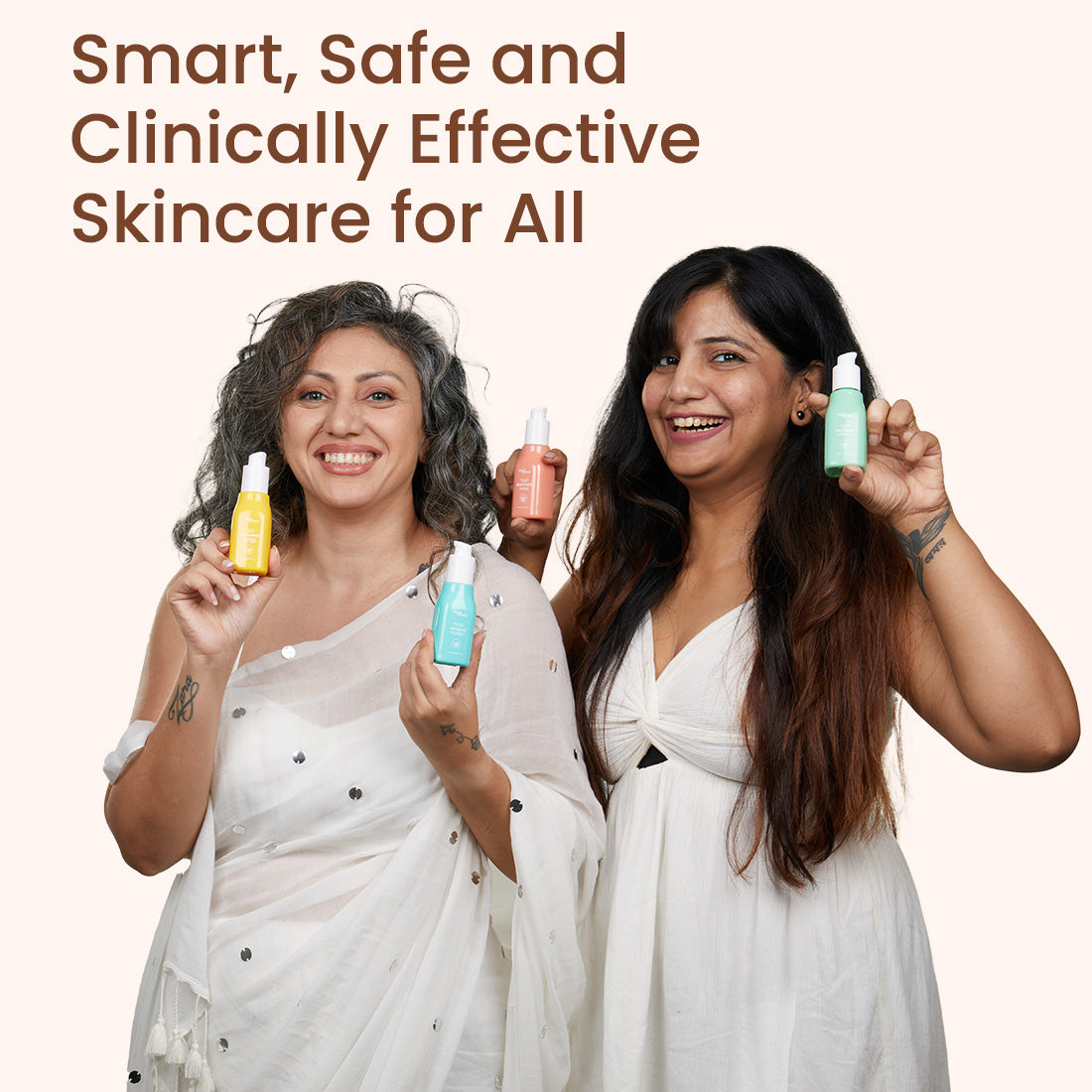 LIP & CHEEK TINT
Moisturizes Lips + 100% Natural Ingredients + Give Natural Flush Look
Sale price

M.R.P.

₹349.00
M.R.P.
Regular price

₹499.00
MURUMURU BUTTER SHAMPOO BAR
Softens Hair + Tames Frizz + Deep Conditions Hair + Detangles Hair
Sale price

M.R.P.

₹246.35
M.R.P.
Regular price

₹379.00
PHYTO CERAMIDE DEEP MOISTURIZER
Prevent Dryness+ Enhance Moisture Balance + Reduce Fine lines & Wrinkles
M.R.P.

Sale price

₹249.00
M.R.P.
Regular price

₹499.00
More Information

Phyto Peptide Moisture Lock Scalp Complex

If you tell us that your self-care routine is only skincare, you have been doing it all wrong. In case you haven't heard, taking wholesome care of our bodies from outside and inside is self-care. Well, scalp-care is the new skincare!

Exfoliating and detoxifying the scalp removes gunk that may be blocking hair follicles. Still not sold to the idea of scalp care? It's time to introduce your scalp with Earth Rhythm Reactivating Phyto Peptide Complex that helps to reactivate hair growth, reduce hair loss and boost hair volume. A balanced and flake-free scalp is essential for healthy hair. After all the extra effort you put into washing, masking, and conditioning your tresses, this one additional step of removing buildup will make your scalp and tresses healthy & nourishing.

Reactivate Phyto Peptide Scalp Complex Major Ingredients:

Our scalp is exposed to pollution, heat, the drying air of the AC, and other stressors daily so it requires antioxidants to neutralize the free radicals. Our Reactivating Phyto Peptide Complex contains enriched ingredients such as Redensyl and Pisum Sativum Peptide that helps to boost your hair volume and will reactivate the growth of your hair.

-2% Redensyl™: It's the newest breakthrough against hair loss. It's a synergistic blend of 4 molecules that helps in reactivating the bulge stem cells (ORSc) to favor hair growth. It's the first hair care cosmetic active ingredient that gives your better results than a surgical procedure for hair transplant.

-Pisum Sativum Peptide: It's a hydrolyzed pea protein that helps to utilize a novel technology to provide all the benefits of hydrolyzed proteins. It provides antioxidant, hydrating, anti-aging, and smoothing benefits to the hair.

This scalp complex goes a long way in retaining the natural beauty of the hair by providing gentle treatment. The ingredients not only strengthen the hair follicles but also ensure the growth of new hair. The ingredients make this scalp complex your ultimate answer to hair woes!

Benefits of Using 2% Redensyl™ Phyto Peptide Scalp Complex

We don't think there is a better me-time hair care solution anywhere! Relaxing and genuine results at a great price, well that takes hardly any time with an aromatherapy experience.

-Clear Follicles: Reactivating Phyto Peptide Complex helps to clear the follicles of excessive build-up of dead cells that ultimately allows more room for thicker hair growth. Additionally, the natural pH of the scalp is slightly acidic, ensuring hair proteins are kept hard and more resistant to breakage.

-Stimulates Blood Flow: The massage and exfoliating with this scalp complex helps to stimulate the blood flow making it easier for blood to reach follicles and deliver essential nutrients. Ultimately, the hair growth will be healthy and supple!

-Prevents Hair Damage: One of the major benefits of hair treatments is that it helps to prevent damage to your hair. This treatment penetrates into your scalp and hair promotes the overall health of your hair and decreases hair fall.

-Strengthening Hair Roots: It's essential to moisturize hair follicles and roots as undernourished and weak hair results in hair fall. A treatment hence moisturizes and nourishes the hair that strengthens hair roots which in turn prevents hair fall.

-Increase Dermal Cells: Reactivating Phyto Peptide Complex helps in strengthening the follicles of the hair. This not only encourages the growth of hair strands but also prevents hair breakage.

-Prevents Hair Loss & Thinning: The clogged follicles can result in a lack of hair growth as you reset the sebum production levels, the hair has a chance to grow back even healthier. This simple scalp treatment can be done frequently as it helps to promote the growth of healthier and thicker hair.

How to Use Phyto Peptide Scalp Complex?

Use Reactivating Phyto Peptide Complex as a pre-shampoo treatment and use it once or twice times a week. The texture of Reactivating Phyto Peptide Complex is crystal clear liquid form.

Step 1: Shake the bottle before use. Shake 1-2 pumps into the palm of your hand and massage hands together, working the formula into your scalp with your fingertips.

Step 2: Leave on for ten minutes then wash your hair as normal.

Step 3: Use it as a booster, adding a pump to your shampoo or conditioner to supercharge your hair-wash ritual.

What Is The Need Of Scalp Complex?

Each one of us wants our hair to be shiny and healthy. If your hair has lost its shine, it's time to invest in an enriched treatment that can help you to get the long luster of your hair back and make them healthy, shiny, and smooth again. Another benefit of this hair treatment is that it moisturizes your hair, just like your skin needs moisture to remain healthy.

Oftentimes due to lack of moisture, it causes dandruff and breakage, that's when your hair requires moisturizing treatments to remain damage-free. These moisturizing treatments provide your hair with essential proteins and natural oil, which are required for healthy hair.

Do's and Don'ts After a Hair Treatment

Do's-

-Always follow a proper hair care routine as and sure you protect your hair from damage and should cleanse it regularly.

-Study your hair concerns, type, and use the products that best suit your hair.

-Follow a diet rich in protein, iron, and other essential nutrients for healthy and nourished hair.

Don'ts-

-Don't overheat your hair—avoid curling, blow-drying, and straightening.

-UV rays can damage your hair cuticles, leave hair dry, frizzy, and brittle. Wear a hat or a cap when out in the sun to protect your hair.

Yes, that's what we all think as hair treatments are like food for our hair. These hair care treatments help your scalp conditions and make them look and stay healthy. Also, if you regularly use a flat iron or a curling iron on your hair, one should invest in a scalp treatment at home. If you wash your hair too often, ideally make it a point to invest in Reactivating Phyto Peptide Complex every alternate hair wash.

Popular Searches:
REACTIVATING PHYTO PEPTIDE SCALP COMPLEX
REACTIVATING PHYTO PEPTIDE SCALP COMPLEX
It is an amazing product!
For the past 2 months I've been using it with my shampoo and have seen wonders! It has stopped my hairfall. Trust me, completely. I mix 5-6 pumps with water, ordinary shampoo and herbal essence one. I mixed them all together. I use it twice every week.