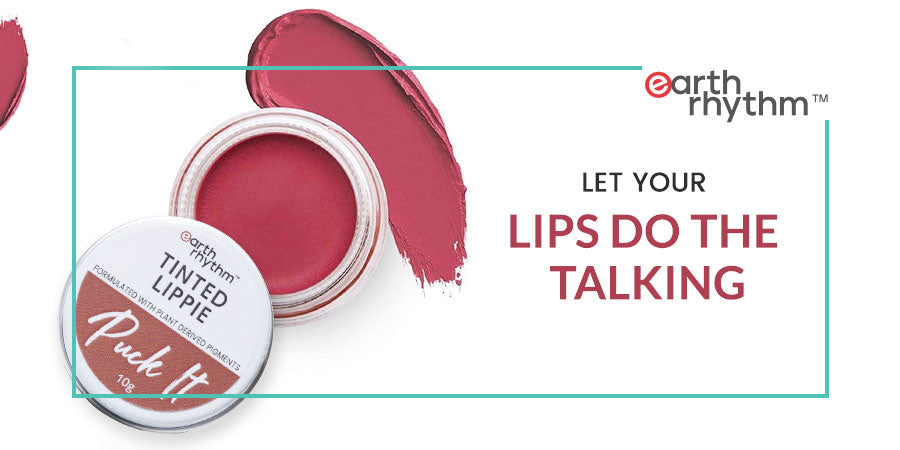 Suffering from Dark/Pigmented Lips? Here's Your Chance to Get Rid of them
At Earth Rhythm, when we talk about skincare, we do not just cover your facial or torso-based needs, but we go beyond. One such underrated part of our body which we often neglect are our lips. Dryness, pigmentation and chapped lips are much more common than we know. At times, we do not even realise that our lips are damaged. Here signs that your lips are damaged, reasons why your lips are dark and some groundbreaking products that would help you avoid just this.
Why Do Your Lips Turn Dark?
When we talk about lips, we are usually talking about the vermillion of the lips, i.e the part of the lips that is reddish-pink in colour. The reason behind darkening lips can be numerous, here are some of them:
How to Avoid Having Dark Lips?
Now, having dark lips is a problem that is, in most cases, easily curable. At Earth Rhythm, we have just what you need, from SPF protection for your lips to the best lip balm to make your lips naturally pink.
Tinted Lippie Organic Lip Balm SPF 30 is handcrafted by our experts that nourishes your lips, prevents dryness and also has sunscreen filters that not only help in protecting your lips from the sun's UV rays, but also help penetrate into your skin better and coherently showcase its effect. This amazing product is great for lightening your lips and its sunblock properties make it the ideal lip balm for the rough Indian weather. The lip balm, much like the foundation of our brand, is Ecocert certified, which means you get to take care of yourself & the environment, a win-win for everyone, isn't it?
Avoiding Dark/Damaged Lips
The reason for your damaged lips could be numerous. Whatever the reason may be, a few lip care steps can help you prevent it. Here are a few tips to act in accordance with, to make sure that your lips are as healthy as ever. 
The lips are an extremely prominent part of the face. People have been spending millions in getting their lips redone. While these can be considered as going over the top, taking care of your lips with our naturally made, organic and odour-free products is exemplary. Let your smile be as beautiful as a rose. For other personal care products, Shop Now at Earth Rhythm.
Shop Earth Rhythm Lip Care Products For Dark Damaged Lips:
Related Articles: