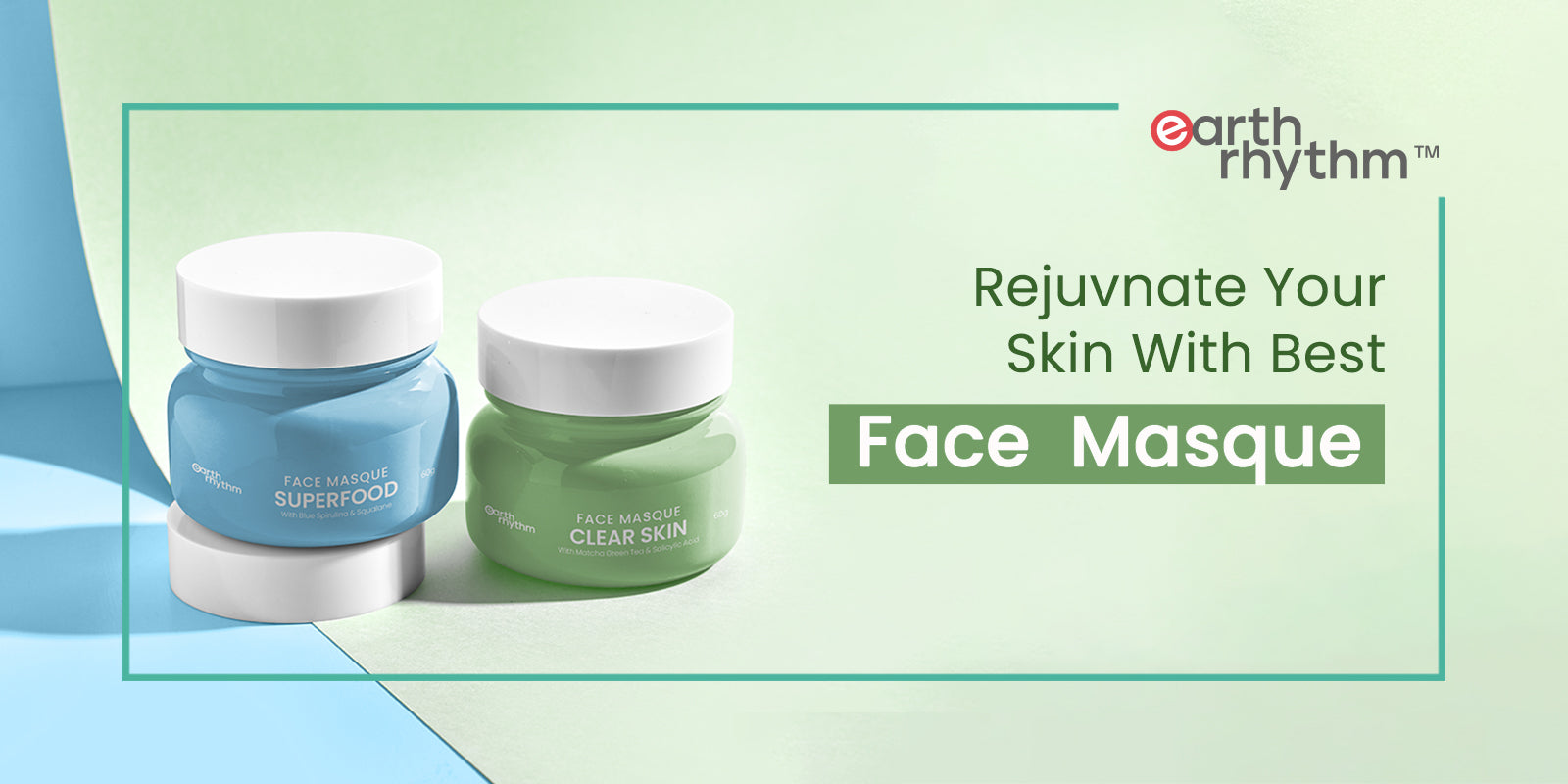 Face Masque A Superfood For Your Skin
Do I apply a face masque before or after scrubbing? What about toning? We often get asked about product layering all the time, so we thought of letting you once for all and of course about our range of face masques. The order in which we apply our skincare products is directly related to how our skin is going to absorb them. And to get the full benefits of the products, it's best to apply your skincare from thinnest to thickest, meaning liquidy products first followed by oil-based products. 
How often do you consider throwing away your phone whenever you see a beautiful model-like influencer with gorgeous-looking skin. Well, this happens to me, every day!  How about you close your eyes and imagine your face covered with a detoxifying face mask and you chilling with a glass of wine in one hand (ah, feels). Now that you're back, in reality, there's something magical about a face mask that recovers my tired and irritated skin and of course those zits too. Well, we're here to introduce Earth Rhythm's face masque according to each skin type. 
Made from super-charged, pure exfoliating creamy clay enhanced with Blue Spirulina derived from magical sea plant that offers ultra-hydrating benefits. Rich in essential fatty acids and Vitamin E, this face masque pumps moisture to reduce signs of aging. Well, well, your skin will look ultra refreshed in just 10 minutes. 
Suitable For: Dry To Normal Skin 
This Matcha Green Tea face masque is a godsend when it comes to radiant-looking skin or absorbing the oil. The combination of Matcha Green Tea and Salicylic Acid acts as a magnet for grime and oil, and never leaves your skin tight or even dry. Meanwhile, Salicylic Acid is proven to unclog pores and congested skin for a healthy TLC. Honestly, you'll get the hype! 
Suitable For: Oily & Acne-Prone Skin 
Do you know the coolest thing about this face masque? It contains Pumpkin enzymes and Glycolic Acid that detoxify the skin resulting in a smoother and even skin complexion. Whether you're dealing with clogged pores or dull skin, you can't go wrong with Pore Out Face Masque. With active AHA's, sensitive skin should avoid investing in this face masque. This masque helps to remove dead skin cells from the surface to reveal and give your brighter-looking skin. 
Suitable For: All Skin Types
Nothing says more relaxing like a heavenly face masque blanketing your skin while it soaks in the goodness of natural ingredients. The most powerful trio in this masque of ingredients- Bilberry, Sugarcane & Sugar Maple came together in a dreamy mask. This formula works to treat your skin conditions such as wrinkles, fine lines, and rough skin while leaving your skin with a radiant and smooth complexion. Trust us, it works wonders & gives you an endlessly plump and healthy-looking glow. 
Suitable For: All Skin Types
Are you someone who's looking for a salon-like glow at your comfort zone, Radiance Face Masque can be your go-to product? An intense blend of Vitamin C and Kaolin Clay that works together to absorb excess oil and overhauls your skin complexion. The clay helps you to draw out deep-seated impurities while removing dead skin cells. The result? Smoother, scar-free, and softer-looking skin every time you apply this face masque. 
Suitable For: All Skin Types 
Add these Face care masques to your cart ASAP to get that celeb-like glow at your comfort zone!
Related Articles:

Popular Searches: